Exclusive: Gymnast Laurie Hernandez Is 'Most Proud Of The Comeback,' Says It's 'Not A Failure' She Won't Be Competing In The Tokyo Olympics
The Tokyo 2020 Olympics will be different for gymnast Laurie Hernandez, as she will not be competing after she withdrew from the U.S. Gymnastics Championships in June due to an injury.
Article continues below advertisement
Instead, the 21-year-old will get a chance to fly to Japan, where she will serve as an off-site analyst for the Games. Despite the disappointing outcome, Hernandez is only thinking positive thoughts, as usual.
"I think I am most proud – it is still so fresh — but I am most proud of the comeback," the athlete exclusively tells Morning Honey while talking about her partnership with Eli Lilly and Company. "That was three years of moving across the country and training and putting in so much work. It definitely does feel like a loss in terms of getting hurt and just feeling like a lot of weight put into that moment, but at the same time, it's a loss, it's not a failure."
Article continues below advertisement
"I am really proud of the things I have learned and all of the people that I have met," she says. "I have had so many wonderful opportunities and experiences from making the move and learning a lot about myself, so I think I am most proud of that."
Article continues below advertisement
"It's been a lot of physical therapy, and there is a tour that is coming up that we are trying to figure out knee-wise what I would be able to do, so there has been a lot of active recovery," she explains. "I think within the first few weeks of hyper extending my knee, it was difficult because the muscles surrounding the area naturally kind of shut down, and so trying to wake my hamstring and my quad up has been quite the journey. But it's definitely getting better, and [I'm] feeling pretty optimistic about it for the next few months. I think the time will definitely help."
Article continues below advertisement
As for if Hernandez will be back on the mat, she says: "I honestly have no idea. I definitely want to keep that door open, but I am also looking into going to college and different things like that, so trying to stay optimistic in that sense."
While the brunette beauty may not be able to wear her leotard, she is looking forward to "putting on my commentating shoes."
Article continues below advertisement
"I am hoping to have a lot of fun with it, bring in some humor, some fresh perspectives," she admits. "There is going to be a lot of new people that maybe I haven't met yet, there is going to be people that I know that I think will be a lot of fun to reunite with, so it should just be a great experience overall."
Article continues below advertisement
An added bonus is that Hernandez is partnering with Team Lilly — through the "Our Collective Health" spot campaign, Lilly believes in putting Health Above All — which is so "special" to her.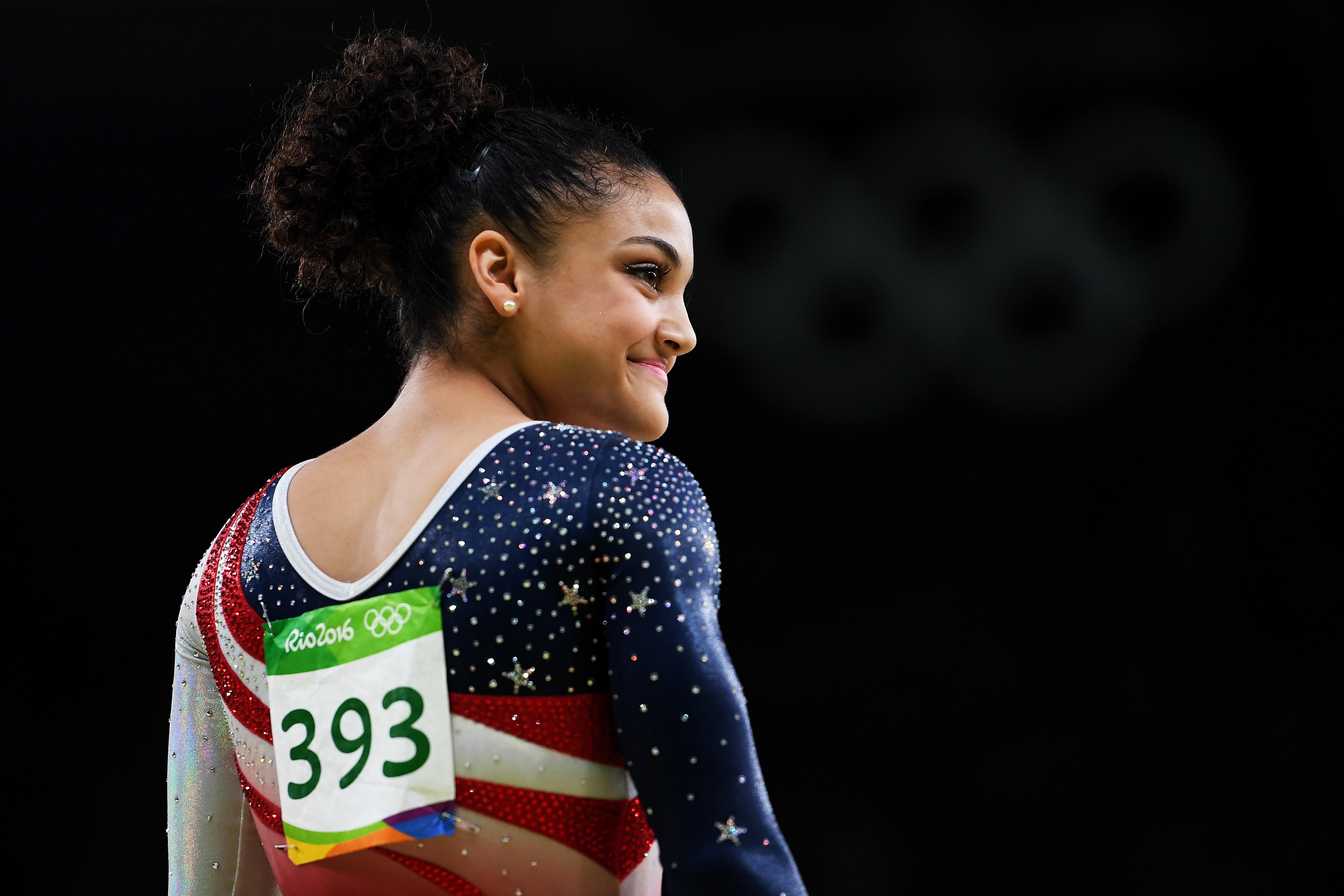 "I think because it's so fresh, there is definitely a lot to adjust to because I am used to going out and competing, and now I get this point of view of the production side of things and how things are handled, how I would watch the Olympics as a kid, so that is definitely an interesting turnaround," she says. "Being able to partner with Lilly is wonderful. We have seven athletes, and it's either themselves or a loved one that is affected, and my dad has type 2 diabetes. So, I have the ability to talk about him and his journey and watching him take care of himself when I was a kid — watching him prick his finger, check his blood sugar all of the time, and I get a chance to really hype him up."