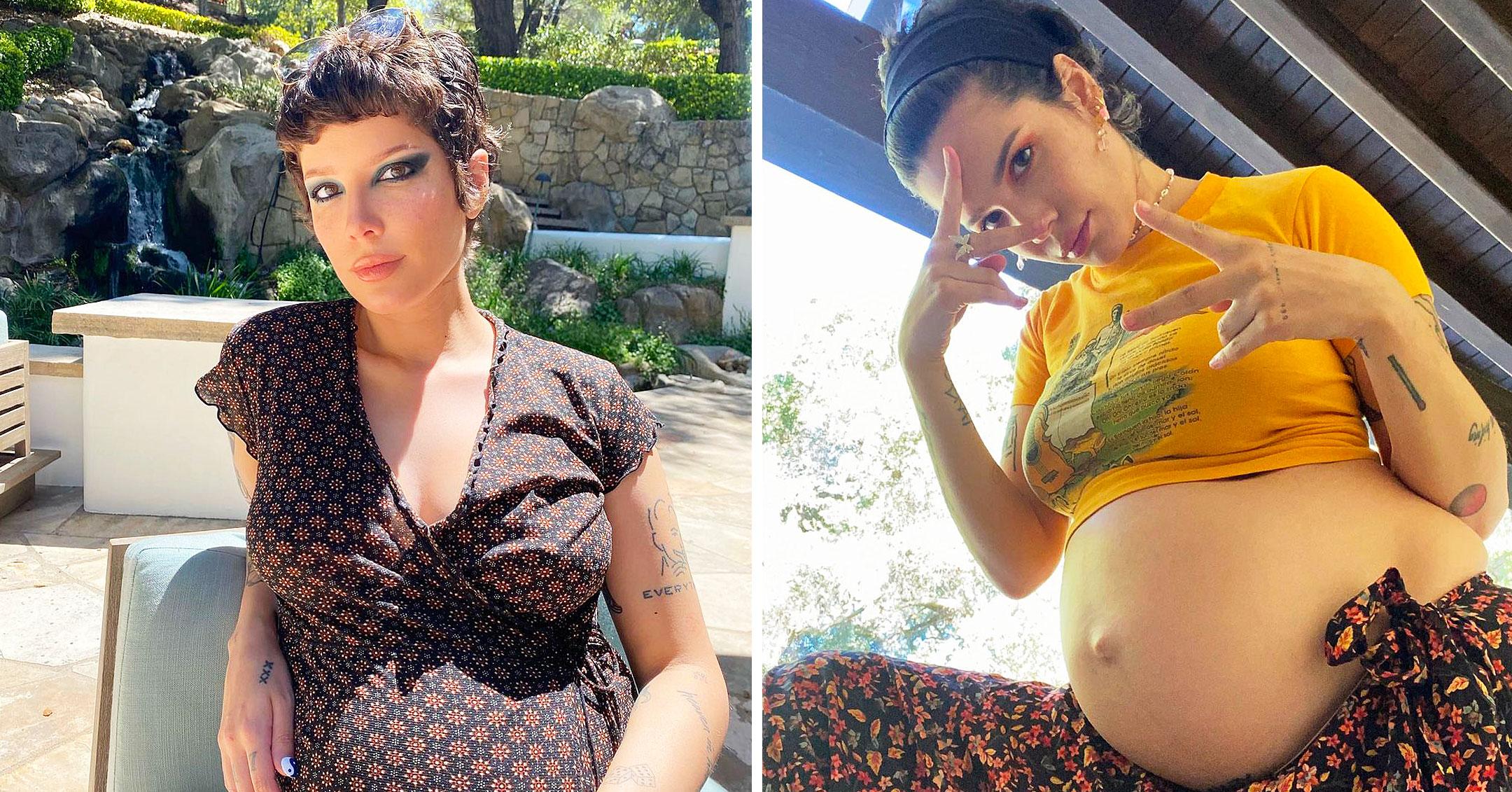 Pregnant Halsey 'Felt Like Such A Failure' When She Had To Stop Taking Prenatal Vitamins — But She & Baby Are Still In Tip-Top Shape!
In January, Halsey was elated to reveal that she and boyfriend Alev Aydin were expecting their first child together — but her pregnancy hasn't gone as smoothly as she'd hoped.
Article continues below advertisement
While the singer took prenatal vitamins for "the first two months," she soon started vomiting from them, and she "had to make a choice between taking my prenatals and throwing up or maintaining the nutrients I did manage to eat that day," she explained to Allure.
Article continues below advertisement
"I was on so many medications — Diclegis and Zofran and all these anti-nausea, anti-vomiting medications. I went to my doctor, crying my eyes out, and I was like, 'I haven't taken my prenatals in six weeks. Is my baby OK?'" she shared. "I was so angry with myself. You have one f**king job! One job! Take your prenatals! Your body's doing everything else, you can't even do that. I felt like such a failure."
Article continues below advertisement
"When this pregnancy started, I was like, 'You're going to do yoga and eat flaxseed. You're going to use essential oils and hypnobirth and meditate and f**king journal every single day,'" she recalled. "I have done none of those things. Zero. None. I eat cookies and had a bagel every single day for the first five months of my pregnancy."
Article continues below advertisement
Though the "Graveyard" crooner may be giving into her cravings, she hasn't spent her pregnancy relaxing on the couch. Instead, she was working on a brand new visual album, If I Can't Have Love, I Want Power.
The musician's fourth album drops on August 27, and the accompanying one-hour movie will likely hit IMAX theaters around the same time.
"This film is about the lifelong social labyrinth of sexuality and birth," a message from the trailer reads. "The greatest horror stories never told were buried with the bodies of those who died in that labyrinth..."