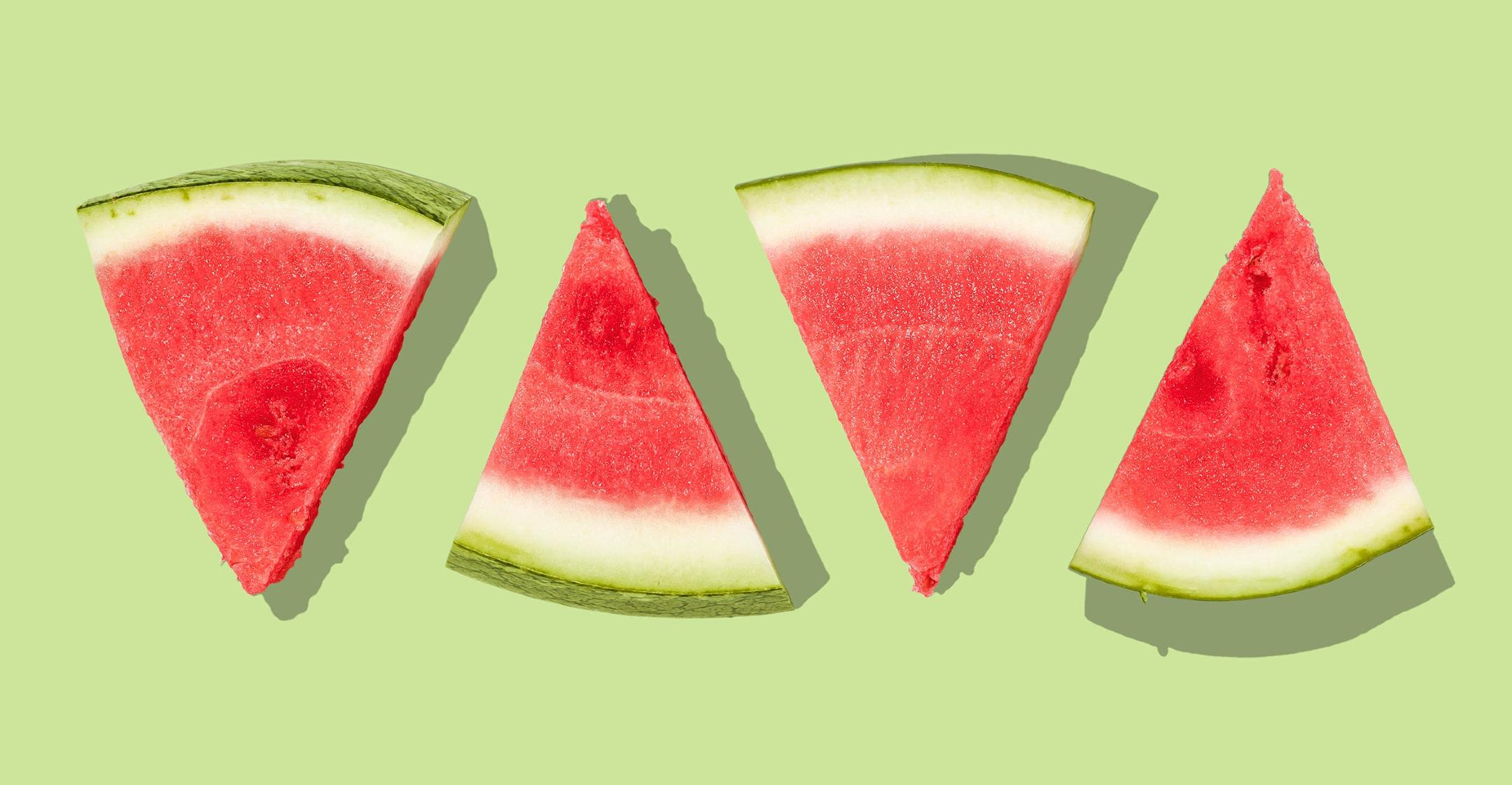 Nutritious & Delicious: Why You Should Eat Lots Of Watermelon This Summer
Nothing screams summer like eating a cold, juicy slice of watermelon by the pool.
Article continues below advertisement
But watermelons offer more benefits than just flavor — they are also packed with nutrition. Health blogger Helen Sanders says, "Watermelon is surprisingly good for you and recent research is showing that eating this sweet tasting melon, and particularly drinking it as fresh juice, can have some significant health benefits."
Watermelon, which originated in southern Africa, is related to pumpkin, zucchini, cantaloupe and cucumber. When you buy a watermelon, look for these indications of ripeness — dull color, dark green stripes, a field spot and a deep, hollow pitch when you knock on it. You can eat the whole watermelon — seeds, rind and flesh.
Article continues below advertisement
Just one slice of watermelon will provide you with a significant amount of water, along with carbs and fiber — and the delicious fruit contains Vitamin C, Potassium, Vitamin B5 and Vitamin A.
Keep reading to learn about why watermelons are the perfect food to snack on.
Article continues below advertisement
Reduces Muscle Soreness
Watermelon contains an amino acid called citrulline. One study found that when citrulline supplements were given to athletes post-workout, it reduced their muscle soreness. Registered dietitian Samantha Cassetty says that citrulline works by helping to "increase nitric oxide production, which relaxes the lining of your blood vessels and enables them to widen. This process promotes better blood flow, which helps improve the supply of oxygen to your muscles during a workout." So, if you experience a lot of soreness after a workout, give watermelon — or watermelon juice — a try.
Vibrant Skin
Watermelon's bright red color comes from an antioxidant known as lycopene. According to Cassetty, lycopene and skin health are directly related. Not only that, but watermelon also contains Vitamin C, which helps your body produce collagen (this makes your skin look young and firm).
WebMD suggests using watermelon as a face mask since it contains so much water — just mix 1 tablespoon watermelon juice with one tablespoon Greek yogurt, and let it sit on your face for 10 minutes before rinsing it off.
Article continues below advertisement
A Healthy Heart
According to nutritionist Adda Bjarnadottir, studies have shown that lycopene could help lower both cholesterol and blood pressure. WebMD also states that studies have shown lycopene reduces your risk of heart attacks.
WebMD cautions not to rely on any one thing to improve heart health — while eating watermelon is good, don't underestimate the power of working out and following your doctor's advice.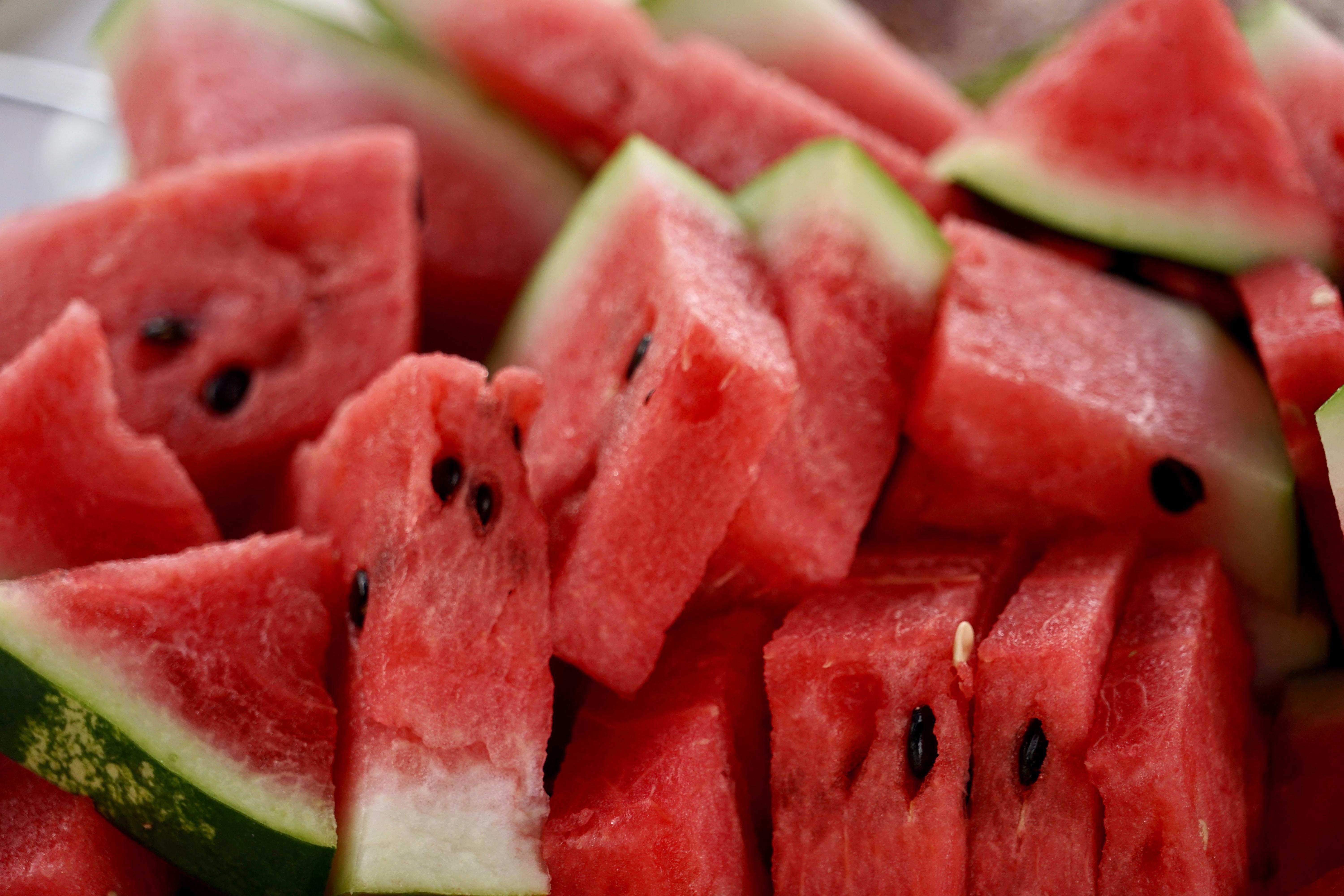 Clearly, watermelon is packed with nutritional benefits — and it tastes good, too! Mark Twain once said, "When one has tasted watermelon, he knows what the angels eat." In light of these facts, we couldn't agree more.