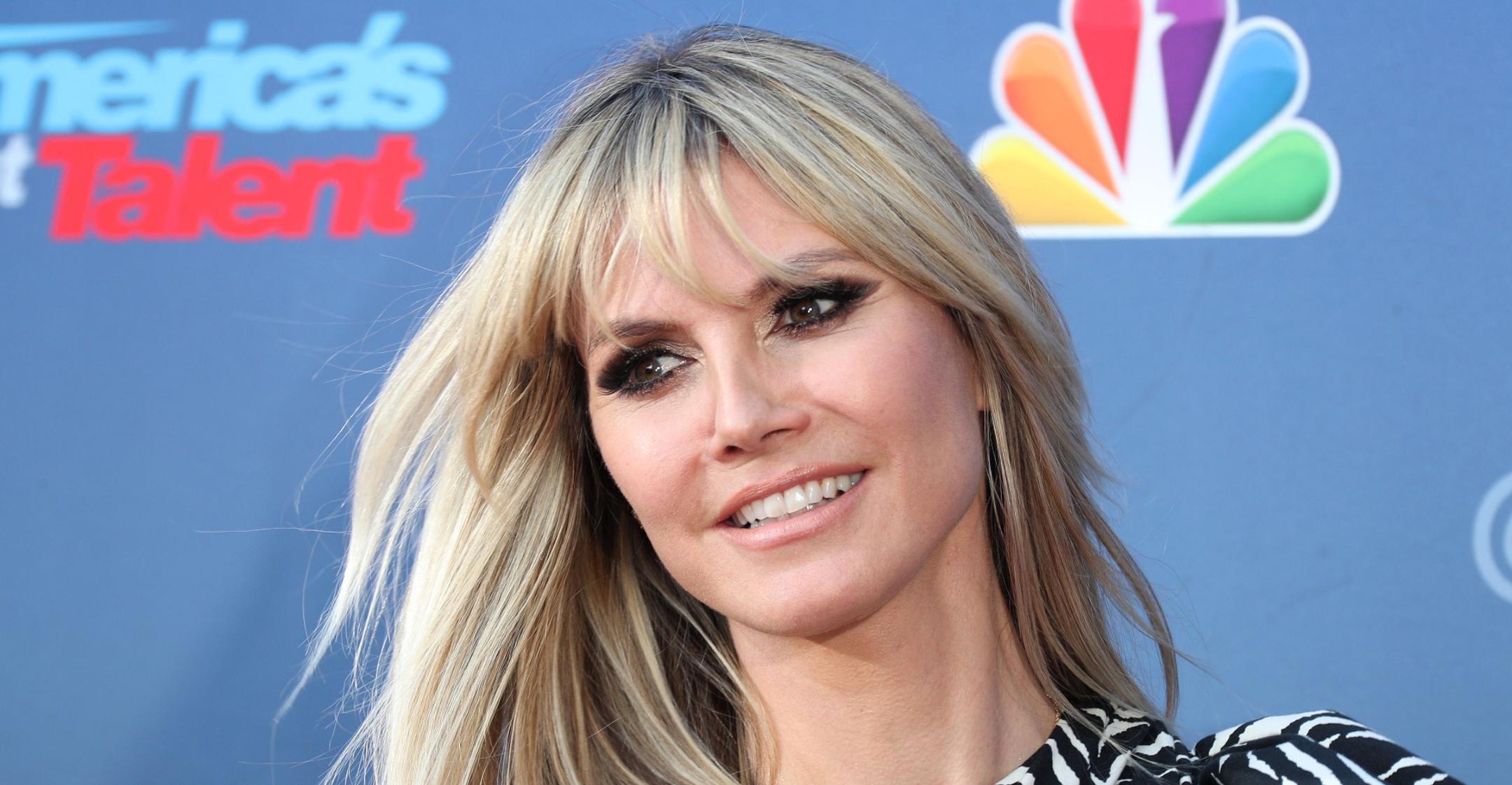 Say Bye To The Fries! Heidi Klum Maintains Her Physique By Sticking To 'Super Healthy' Home-Cooked Meals
At 48 years old, Heidi Klum has a body that can rival women half her age — but she insisted that staying in shape comes down to just one thing.
Article continues below advertisement
"I try to eat super healthy," she told Body & Soul. "We eat at, like, 6-6:30 p.m. [and having] home-cooked food – knowing what you're eating – is super important."
Sticking to nutritious foods is easy for the mom-of-four since she notices that whenever she eats "junk," she can feel the effects.
"I like to be fit and I like to feel fit. I know that when I gained a little bit [of weight] during this pandemic, I felt sluggish," she recalled. "I was like, 'No, I have to get back into shape.'"
Article continues below advertisement
"It's not that hard for me – I just don't eat so many potato chips, french fries or burgers," she explained. "I like to eat ... but I like to eat healthy."
While the Making the Cut creator has always looked great, she revealed that during the beginning of her career, she was actually considered too big to be on the runways.
Article continues below advertisement
"When I started in 1992, people said, 'Oh no, you're way too curvy.' I wasn't thin enough for anyone," she shared. "When I tell people that now, they're like, 'What?' I'm like, 'Yes!' People looked at me like I was an alien."
Article continues below advertisement
"There are so many different people out there and they should all be able to see themselves in the campaigns and on the runways. And it still will change, we still are learning," she added. "Everyone is being seen, heard, loved, cared for."
Article continues below advertisement
The star thinks the industry is going to continue to move in a direction where "everyone is accepted."
And when Klum herself is casting individuals, she just looks "for people who have that special 'something.'"