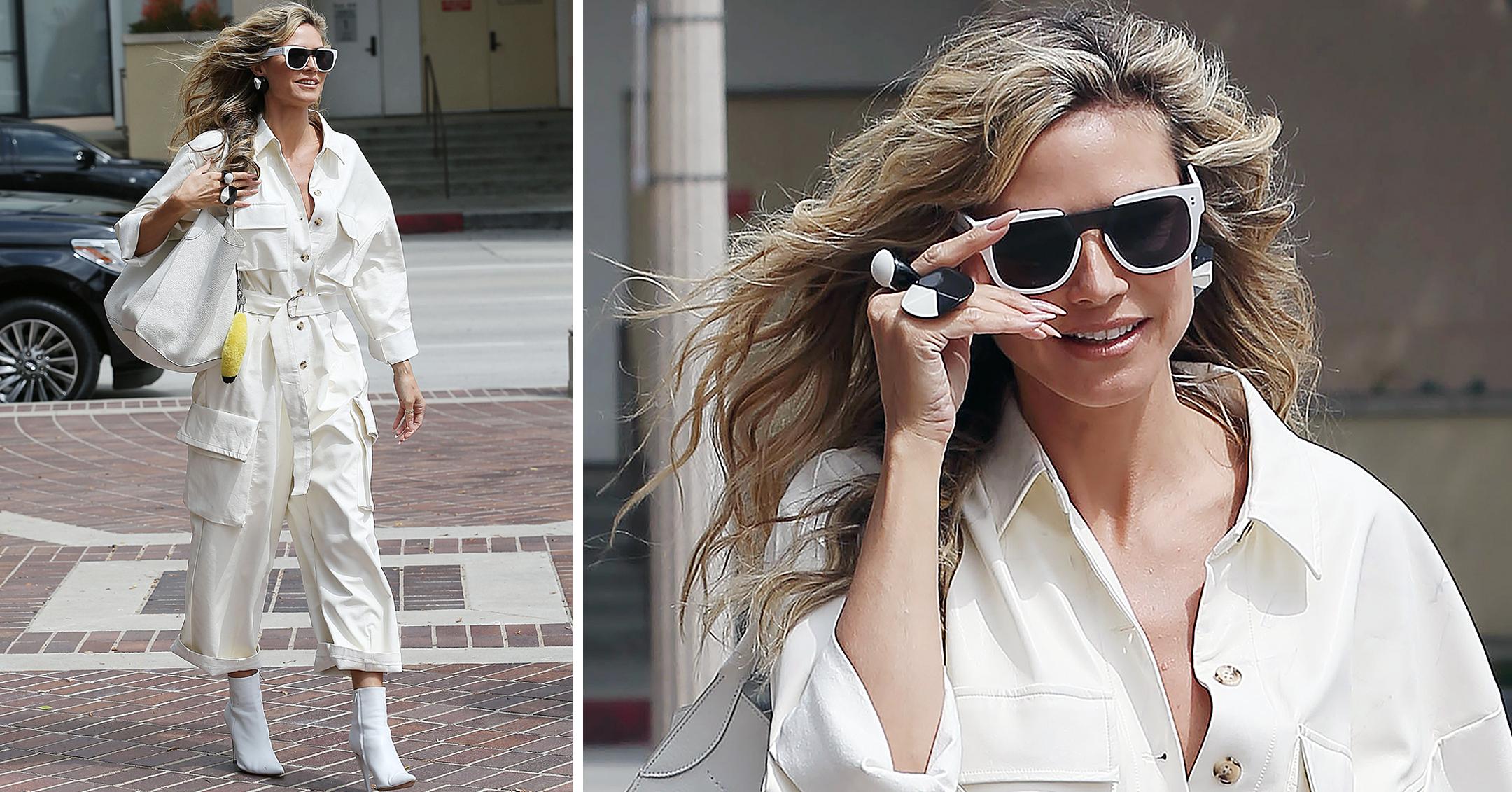 All-White From Head To Toe! Heidi Klum Looks Chic In Her Jumpsuit As She Arrives To 'AGT' Set — Photos
Model behavior! Heidi Klum looked ready to get to work as soon as she pulled up to the set of America's Got Talent on April 12.
Scroll through the photos below to see her cool and sleek outfit!
Article continues below advertisement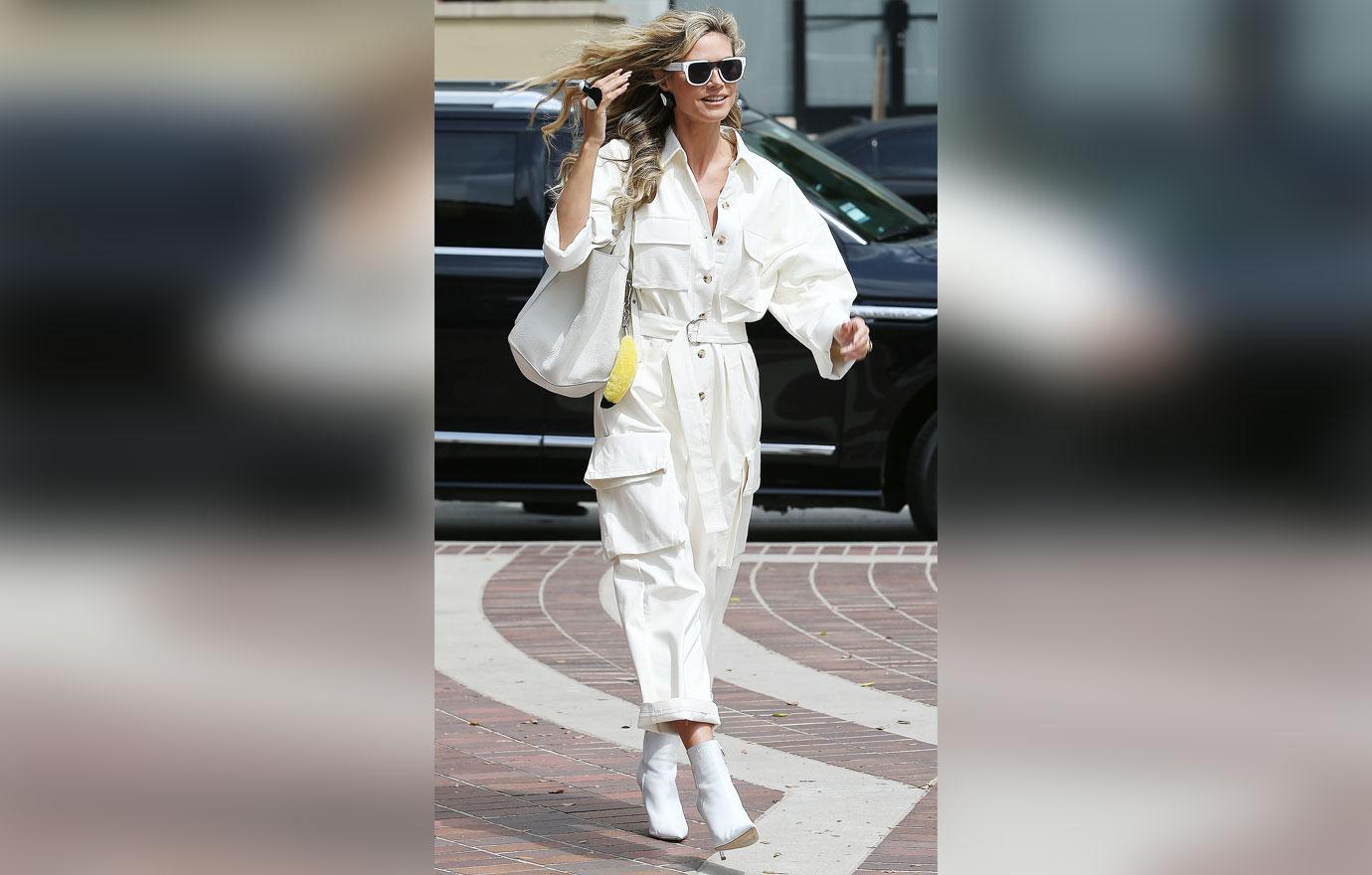 The blonde beauty wore a retro white jumpsuit, which she paired with a white purse and white booties. Of course, Klum also donned a pair of white-rimmed sunglasses.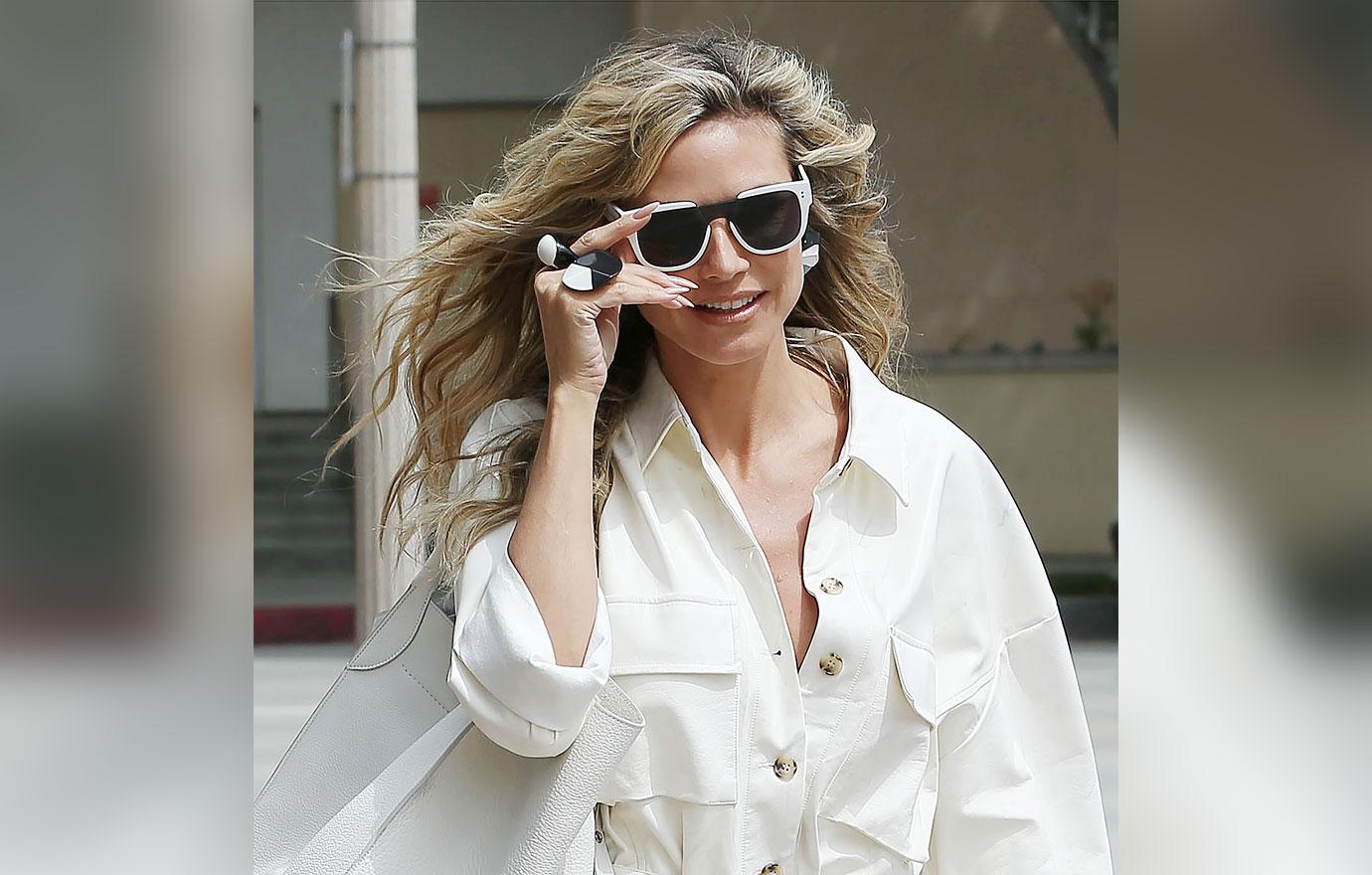 "When I'm home in L.A. there are a lot of great places I go. I like Maxfield's because it is like a museum for clothes, shoes and fun objects," she shared of her favorite stores. "I love Isabel Marant, Jenny Kane and especially love Creatures of Comfort because they have the best selection of new young designers. Lost and Found is another great place that is perfect for gifts and things from around the world."
Article continues below advertisement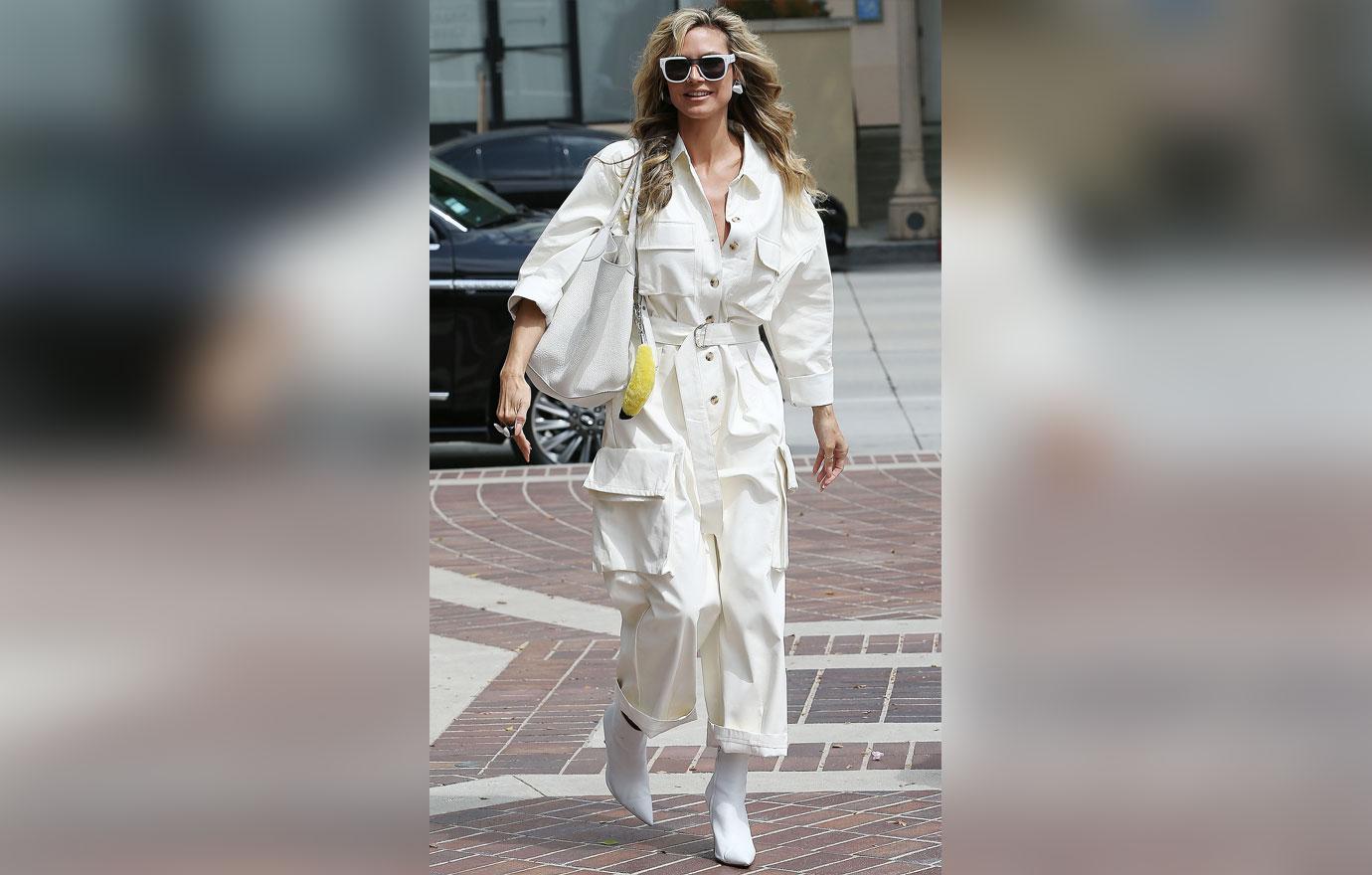 The TV personality loves to get all dolled up once in a while, though.
"Red carpets are always fun because you get to dress up in beautiful dresses and look glamorous for a night. I love supporting our Project Runway designers. Christian Siriano designed my dress for the Emmys this year. He made it just for me! I like to be one of a kind!" she previously shared.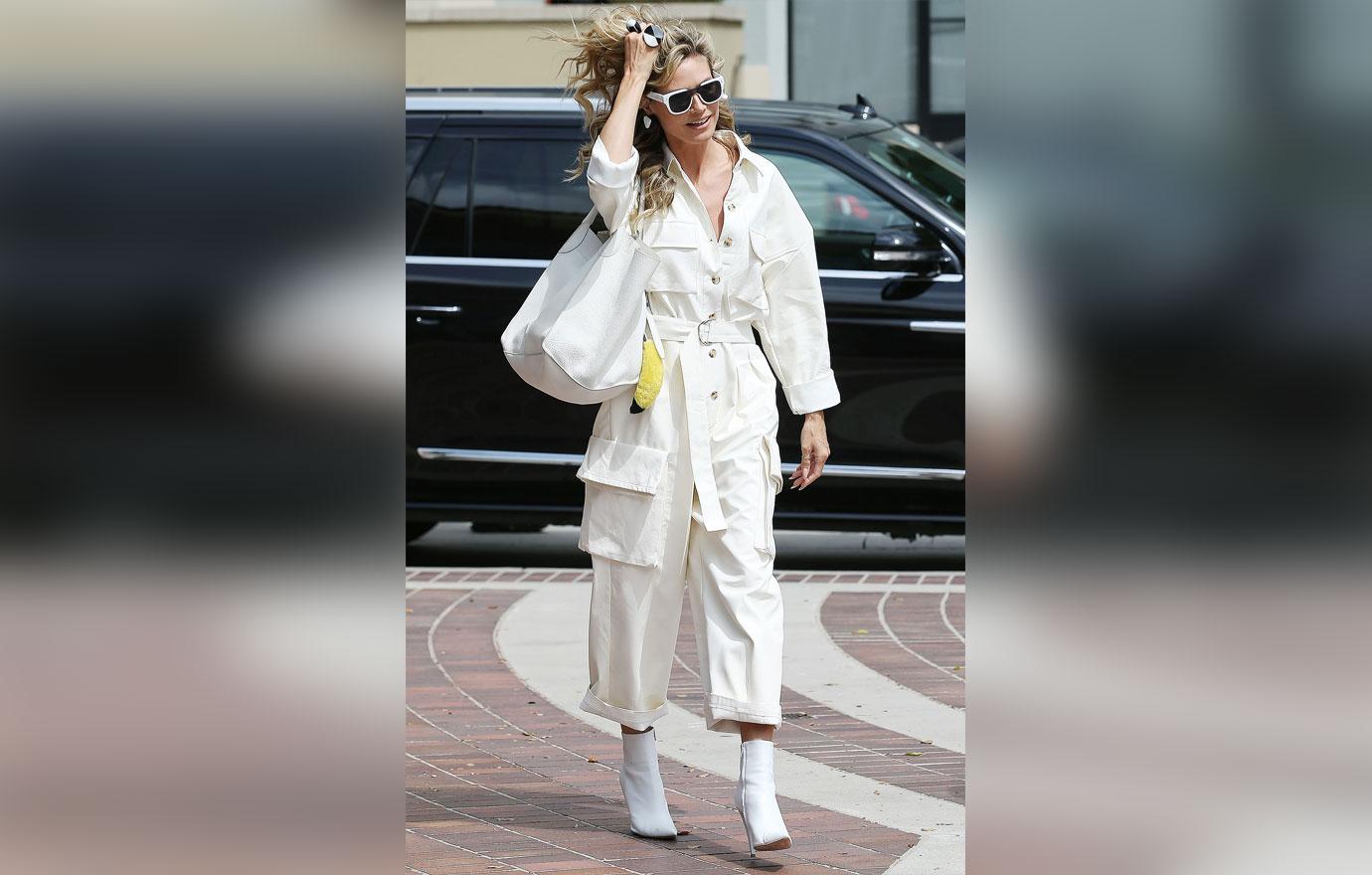 Klum had to fix her hair from getting messed up when she got out of the car!
Article continues below advertisement
No wrinkles here! Klum kept her outfit in tip-top shape as she exited the vehicle. "Some of my favorite [designers] are Thomas Wylde, Victoria Beckham and Michael Kors. I have a great relationship with all of them! I was also just in Milan and went to the Versace show. I think I need everything that went down the runway!" she has said.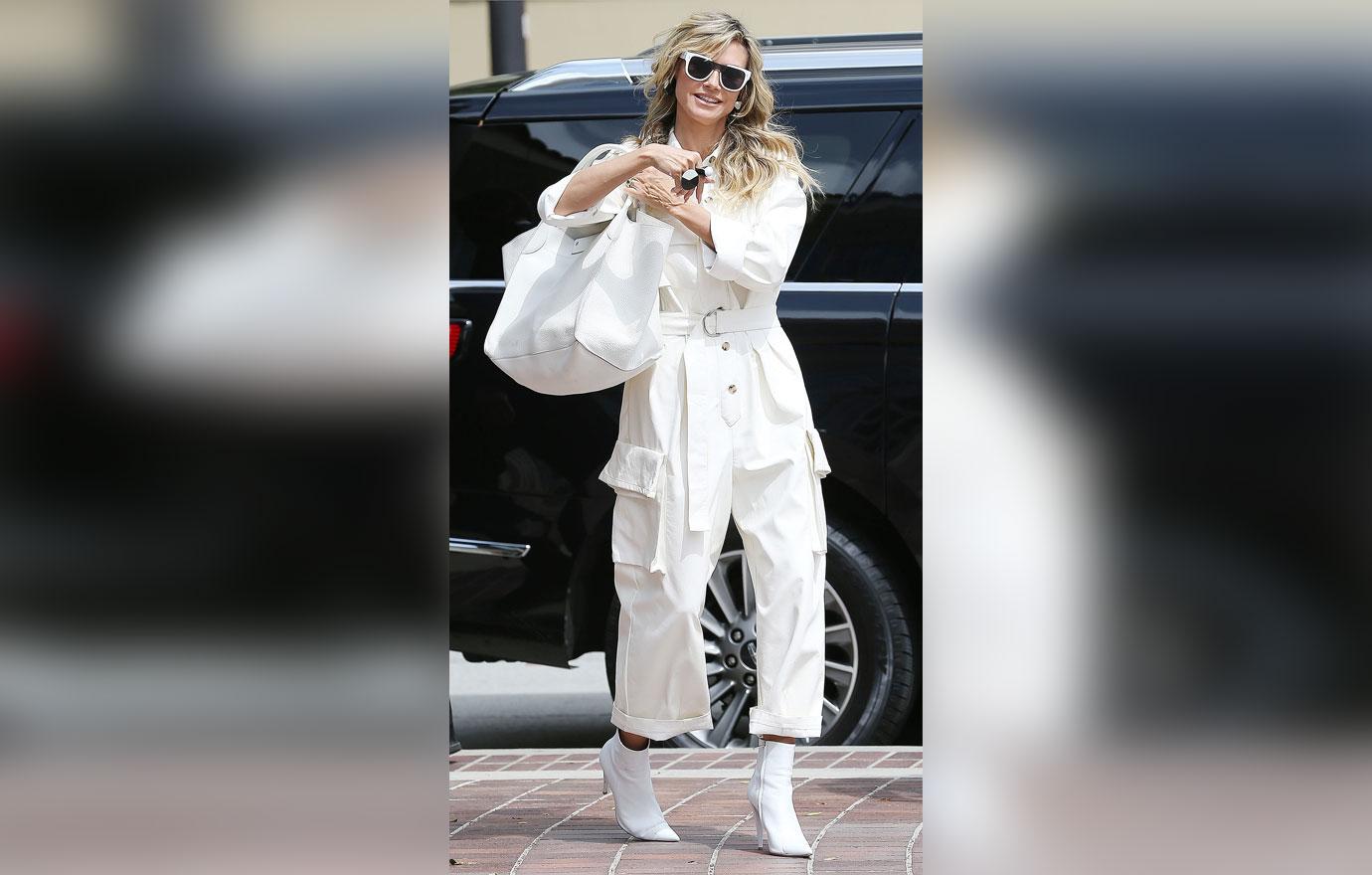 Off to work! Klum stars alongside Sofia Vergara, Howie Mandel and Simon Cowell on the reality show, and it seems like they always have fun on set!
"Back at our @agt desk 😜. Let's pout and powder @sofiavergara 🥳❤️," she recently shared a photo of herself with Vergara.