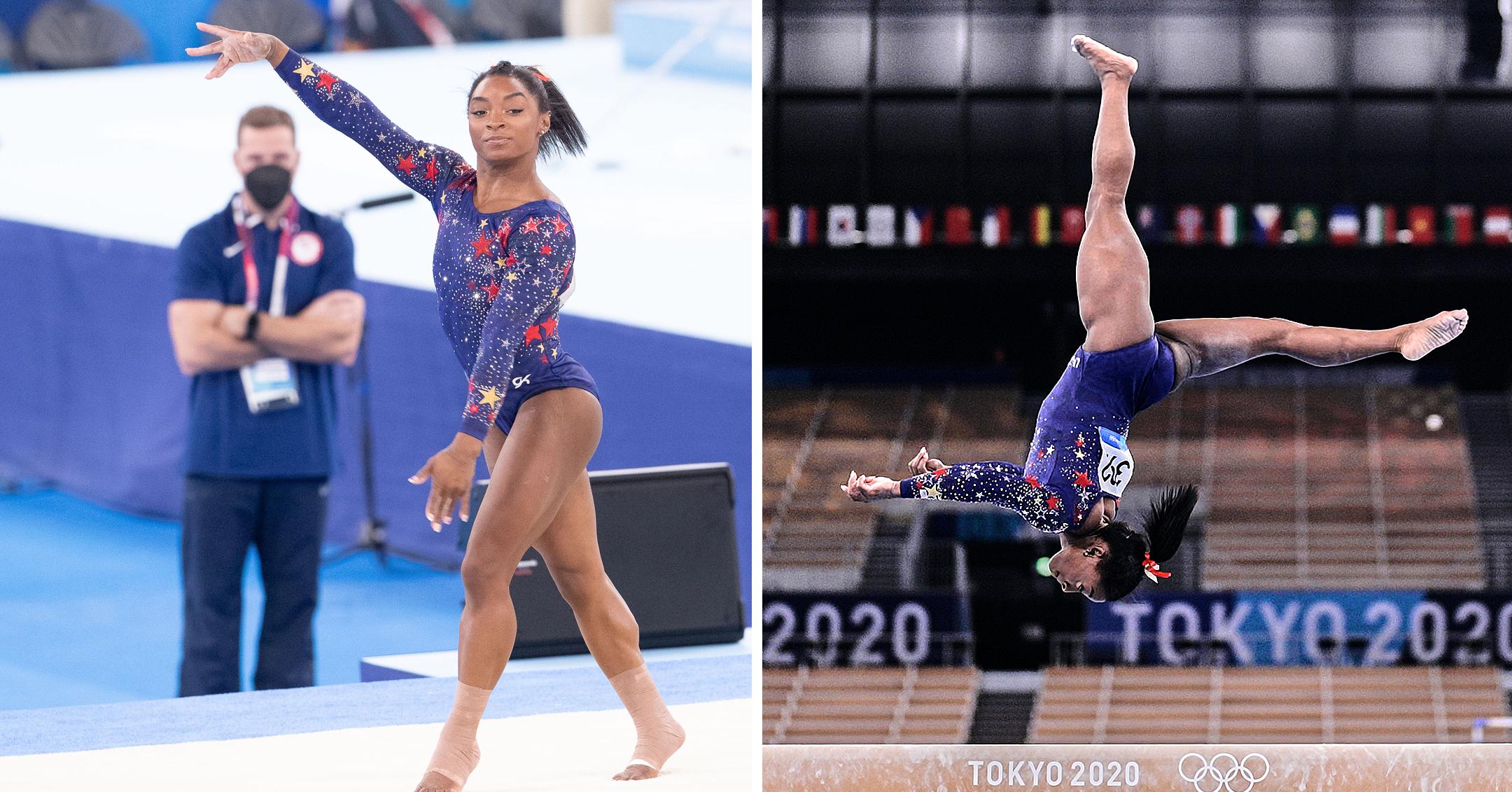 Olympic Gymnast Simone Biles Admits She Let The 'Pressure' Affect Her Performance, But The Photos From Her Routine Are As Dazzling As Ever
Gymnast Simone Biles is trying her best to let the stress roll off her shoulders, but she admitted that she wasn't satisfied with her July 25 performance at the Women's Qualification rounds during the Tokyo 2020 Olympics.
Article continues below advertisement
"It wasn't an easy day or my best but I got through it. I truly do feel like I have the weight of the world on my shoulders at times," the star confessed on social media. "I know I brush it off and make it seem like pressure doesn't affect me but damn sometimes it's hard hahaha!"
"The Olympics is no joke!" she declared. "BUT I'm happy my family was able to be with me virtually. They meant the world to me."
Scroll down to see photos of the athlete in action!
Article continues below advertisement
Wearing a sparkly indigo bodysuit that was adorned with silver and red stars, Biles nabbed the number one spot for the vault and the all-around competition, as well as second on floor, third in balance beam and eighth in the uneven bars.
While her performances are usually close to perfection, Bkiles had a few mishaps this time around, including a landing off the mat.
Article continues below advertisement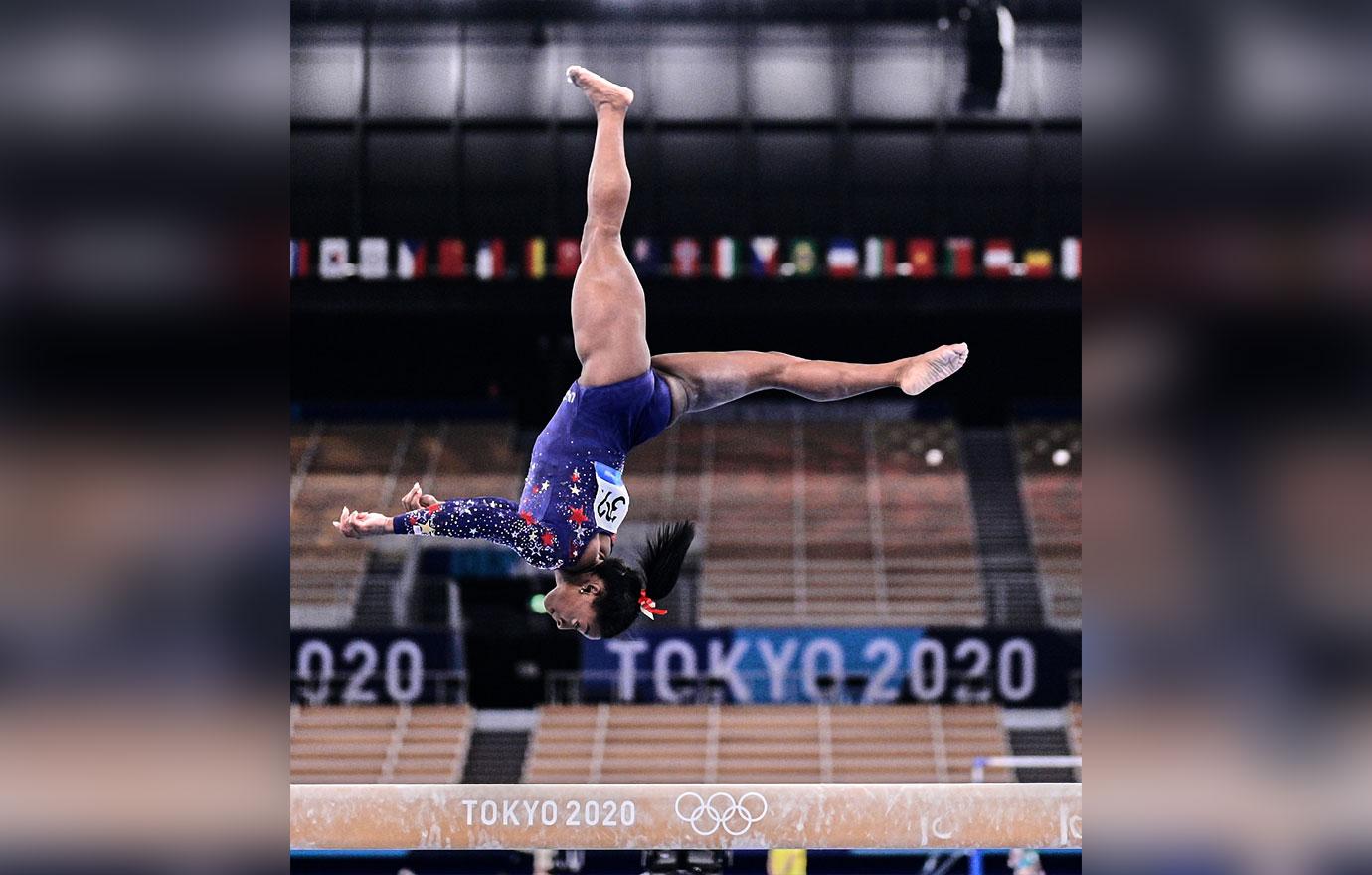 Catching air! Overall, the U.S. women's gymnastics team finished in second place behind the Russian Olympic Committee (ROC).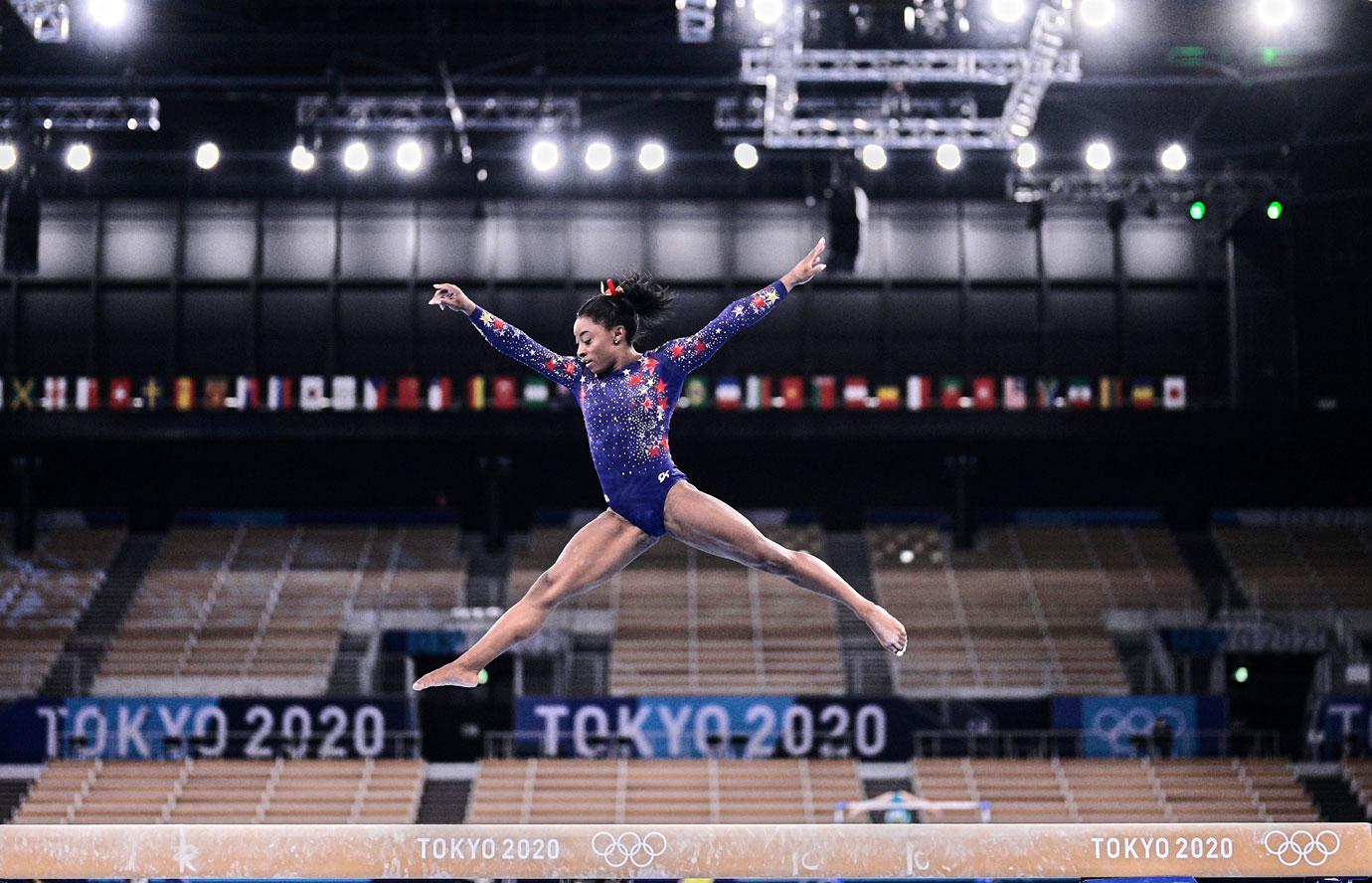 "I feel we did a pretty good job," the brunette babe shared. "Obviously, there are little things we need to work on, so we'll go back and practice and work on that so we can do our best performance at team finals because that's what matters. We're really striving for top three [finish]."
Article continues below advertisement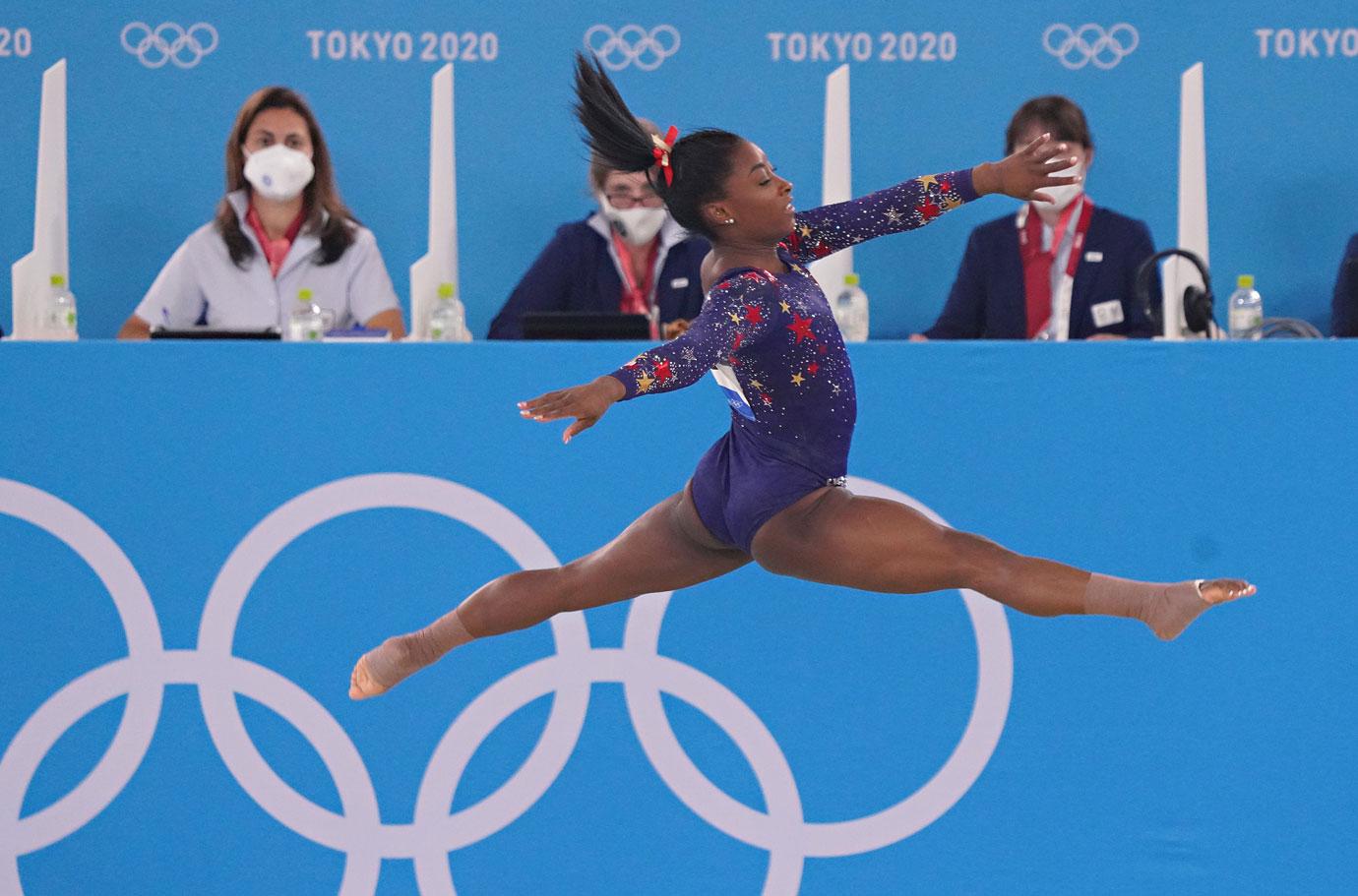 Flying high! Team USA's high-performance team coordinator Tom Forster was surprised by Biles' mishaps, since she's been "incredibly consistent."
"I'm sure she feels bad, but I'm super proud of the way she trained. She's been a great leader for us," he declared. "Sometimes, just like in other sports, great athletes drop the ball in the end zone or a quarterback throws an interception. It happens. Those steps are mental errors."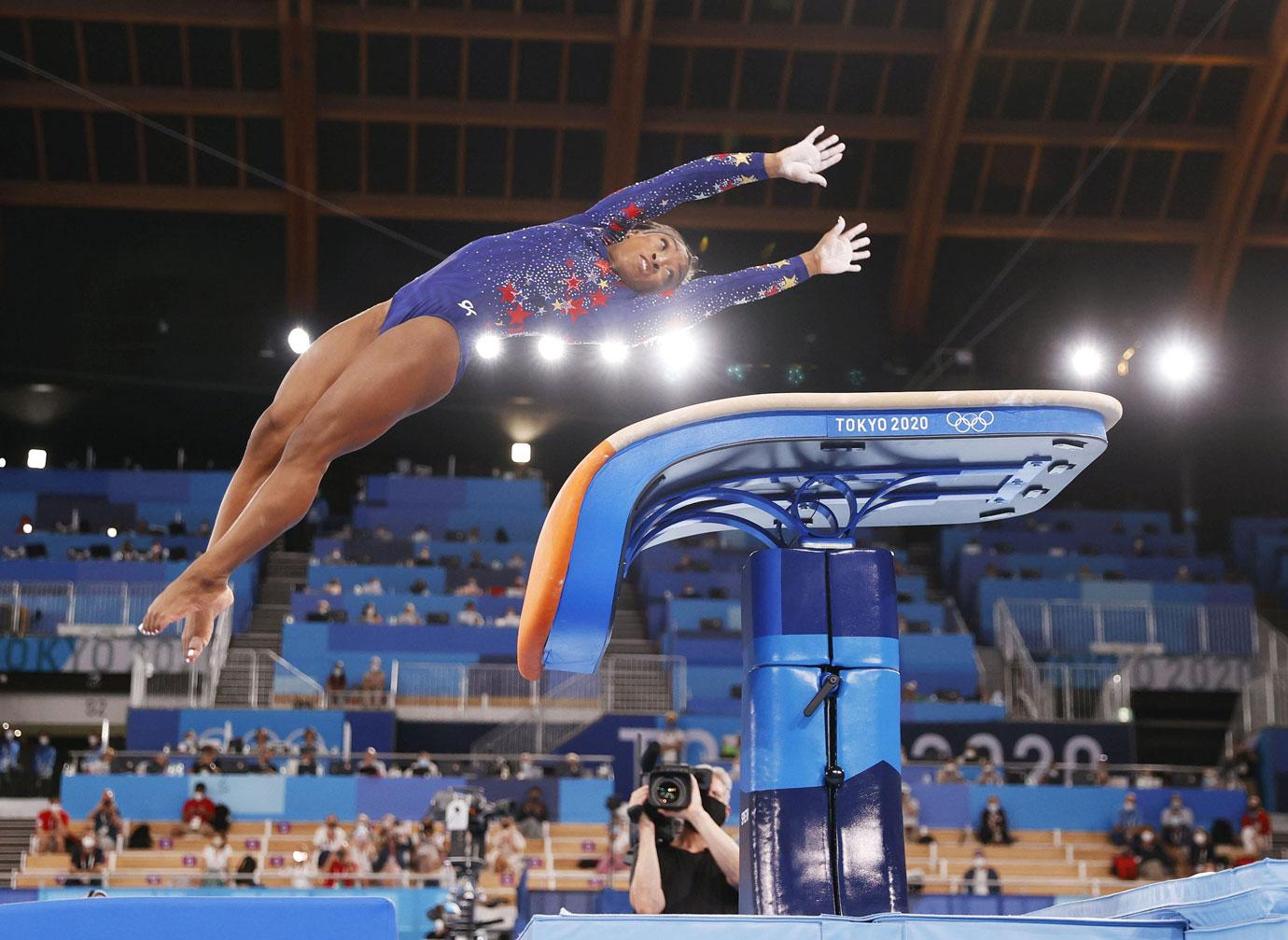 Despite some lower than usual scores, Forster is confident they can make a comeback.
"This might be a great awakening for us," he noted. "And we'll take advantage of it."