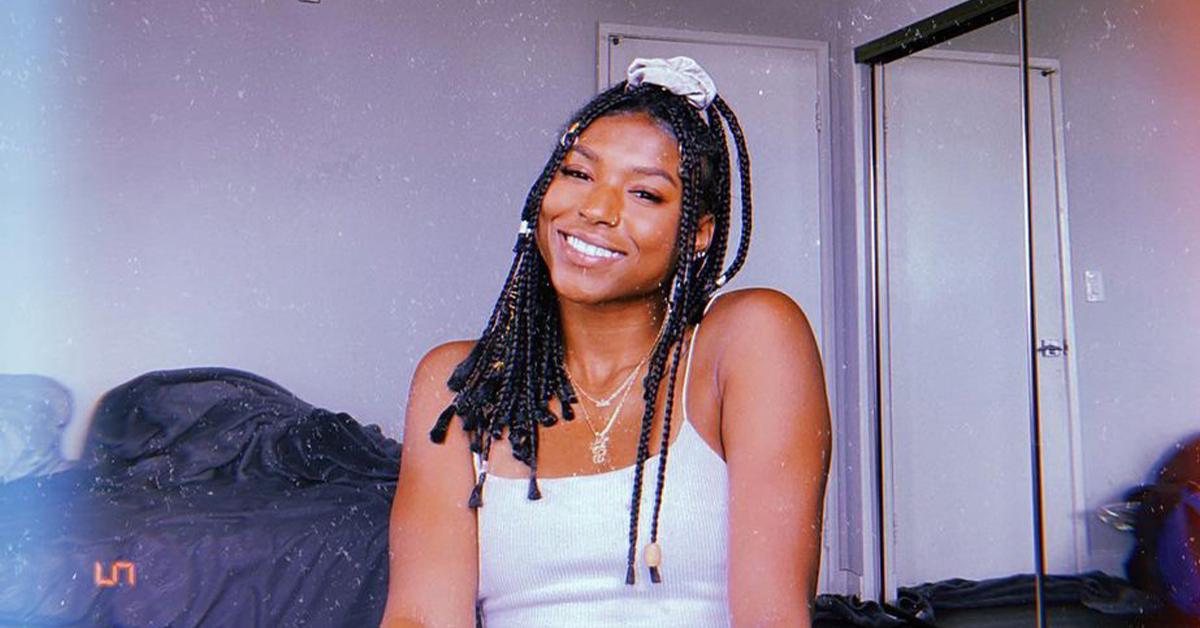 Exclusive: Nia Dennis Always Felt Like 'An Underdog Gymnast' But Now That Her Floor Routine Has Gone Viral, Her 'Hard Work Is Finally Paying Off'
Nia Dennis never believed that her floor routine would go viral.
While competing at the Pac-12 competition in January 2021, the 22-year-old performed to a slew of different tunes by artists, including Beyoncé, Missy Elliott, Kendrick Lamar and Tupac Shakur. Not only did she receive an almost-perfect score of 9.95, but she racked up more than 10 million views on Twitter — a moment she will remember forever.
Article continues below advertisement
"I have always been kind of an underdog gymnast and felt like I wasn't necessarily receiving the credit that I deserve, so once my routines were kind of connecting and resonating with people, I felt like all of the hard work was finally paying off," the athlete exclusively tells Morning Honey while talking about her partnership with Pressed, in which she is sharing her new limited-edition Nia Dennis Routine, featuring her three favorite Pressed juices and three Pressed well-being shots.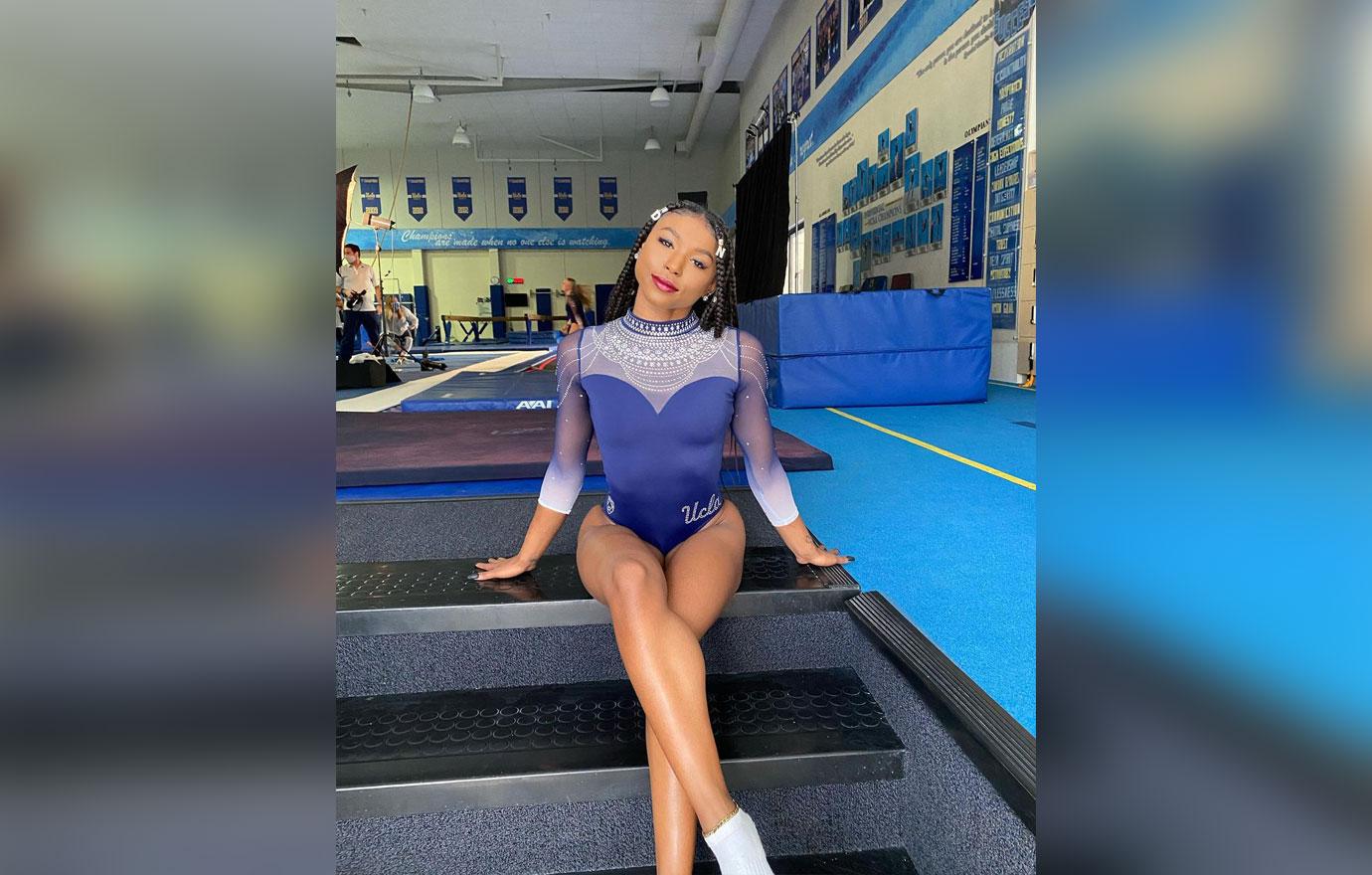 Article continues below advertisement
She continues, "The crazy thing is it happened when I was taking a nap at 7 p.m. I woke up and my phone was going crazy. I was like, 'What is going on right now?' And then I see my face everywhere. I am like, 'This feels like a movie. I feel like this isn't real right now. It feels crazy.'"
When the brunette babe checked social media and saw that people were leaving supportive comments, she was "blown away" by the positive feedback.
"I felt reassured, and I felt really happy to know [the routine] was connecting with people and resonating with people the way that it should have," she shares. "It felt positive, it felt light, it felt inspirational, so I feel like I did my job, and I achieved the goal that I set out for myself. I couldn't be happier with everything."
Article continues below advertisement
Dennis was also proud of the fact of how far she's come. In 2016, she tore her Achilles tendon three months before the Olympics, which made her re-evaluate her career and what she wanted to do.
"It was honestly so tough," she says. "I really did want to quit the sport at that time because I just felt like everything I sacrificed — and my family sacrificed — just went down the drain."
Article continues below advertisement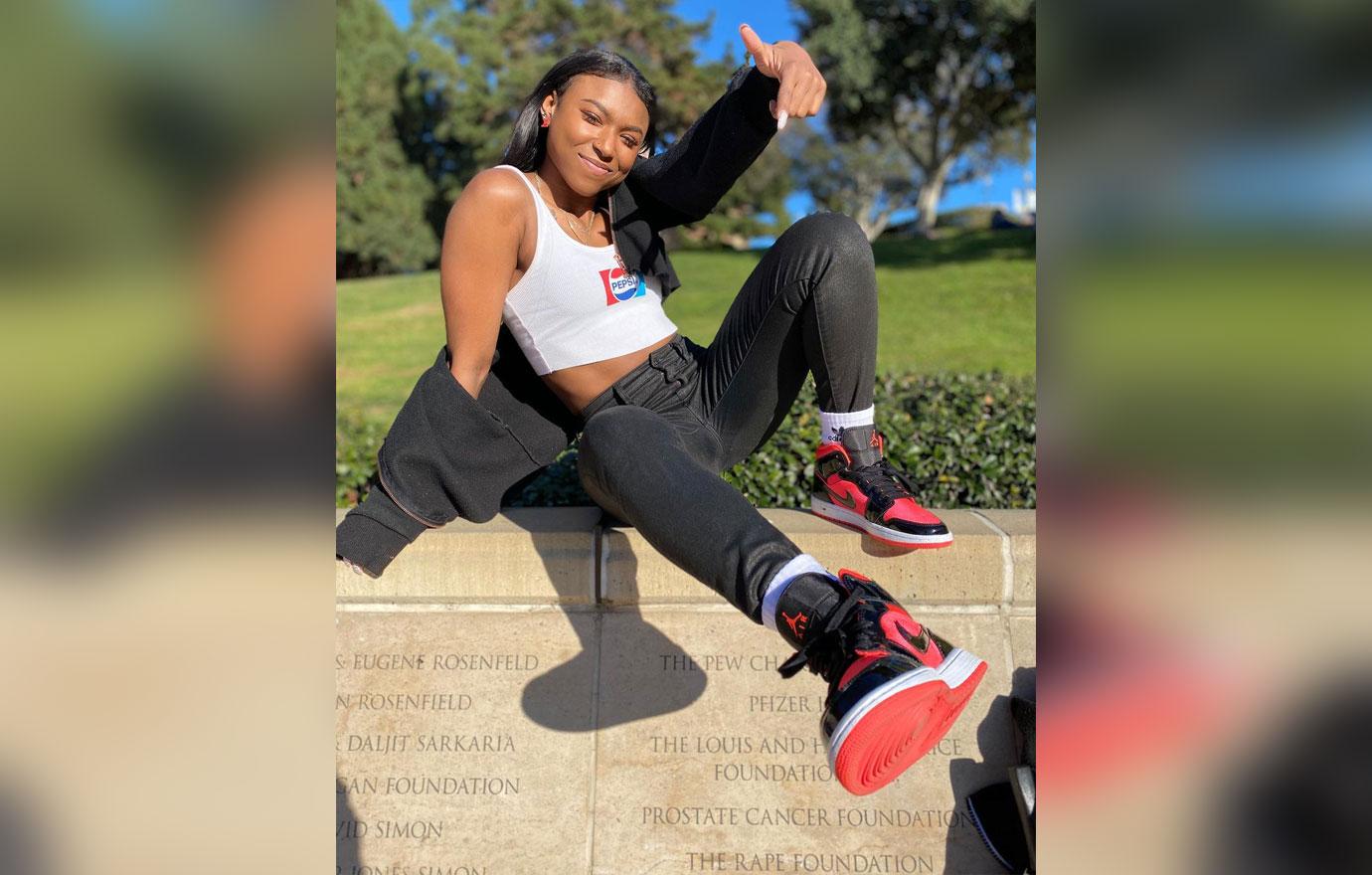 However, she persevered and realized there were other things she still wanted to achieve, especially "in the sport of gymnastics, such as competing for UCLA and becoming national champions."
"I wanted to come to college and make a name for myself and kind of let people know I am here and I can do it at this level," she says of going to school in California. "I think that looking to the future and being excited that there is more to come and not knowing what is coming up is kind of what kept me going because it was all so new and something I definitely wanted to experience."
Article continues below advertisement
Part of Dennis' routine is making sure that her body is nourished and fueled, which is why her partnership with Pressed was a no-brainer.
"I am an athlete and being an athlete means that we really do value taking things one day at a time, focusing on one percent, getting one percent better every single day. This year, it is not about big resolutions, but rather, taking small steps to make big changes," she says, adding that she wants to implement more veggies and fruits into her day. "That has kind of been my mindset for the sport of gymnastics and I didn't necessarily know how I could translate that outside of the gym and incorporate it into a lifestyle, and Pressed has been able to do that with my juices."
Article continues below advertisement
Looking back on her career, Dennis believes everything panned out the way it was supposed to.
"These were the moments I was really working towards, and it was just a different path and I just had to trust the process and just live in the moment. I feel on top of the world because of the support and love that I have been receiving," she gushes.
Article continues below advertisement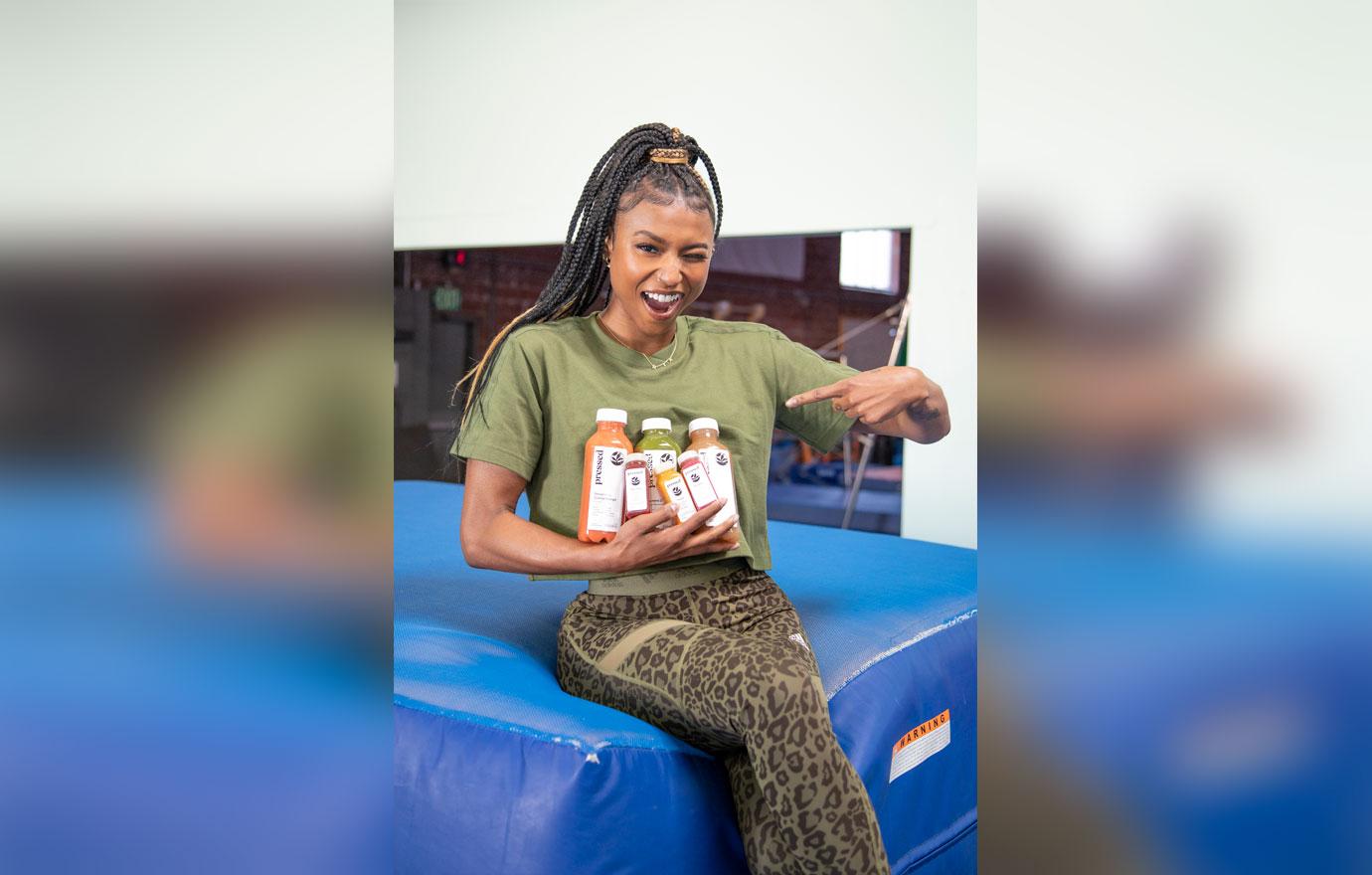 Article continues below advertisement
"You're not the first person to ask me that this year, so I am like, 'Oh my goodness, now I feel like it's a sign!'" she says. "I really do love gymnastics from the bottom of my heart, so we will see where that goes, but for this year, I definitely want to focus on just achieving small goals that I have set up for myself, including personal goals and just looking forward to all of the opportunities that are going to be coming my way. I feel really blessed and grateful to be in the position that I am in right now, so I am just looking forward to what is next."
For more information on the Nia Dennis routine, visit pressed.com or stop in one of the stores.