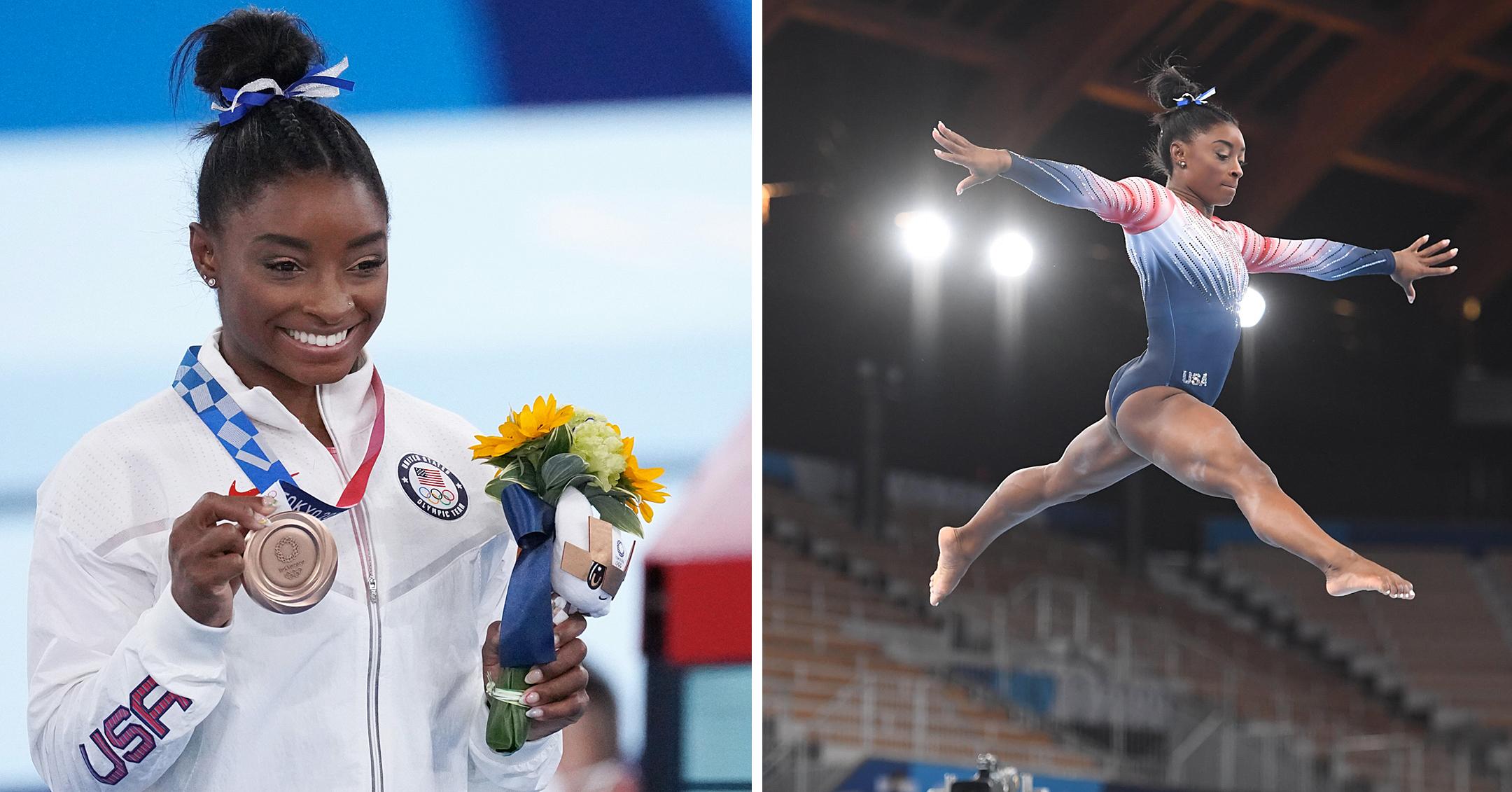 'I'll Forever Cherish This': Simone Biles Wins Bronze Medal In Balance Beam After Pulling Out Of Other Categories
Despite her struggles, Simone Biles wrapped up the 2020 Tokyo Olympics on a high note.
The gymnast initially pulled out of the team finals "to focus on her mental health," and she then opted out of a few of the individual competitions as well. However, she decided to give the balance beam a try, and she would up nabbing the bronze medal!
Article continues below advertisement
The star now has a total of seven Olympic medals, which ties Shannon Miller for the most Olympic medals won by an American female gymnast.
Check out her balance beam routine below!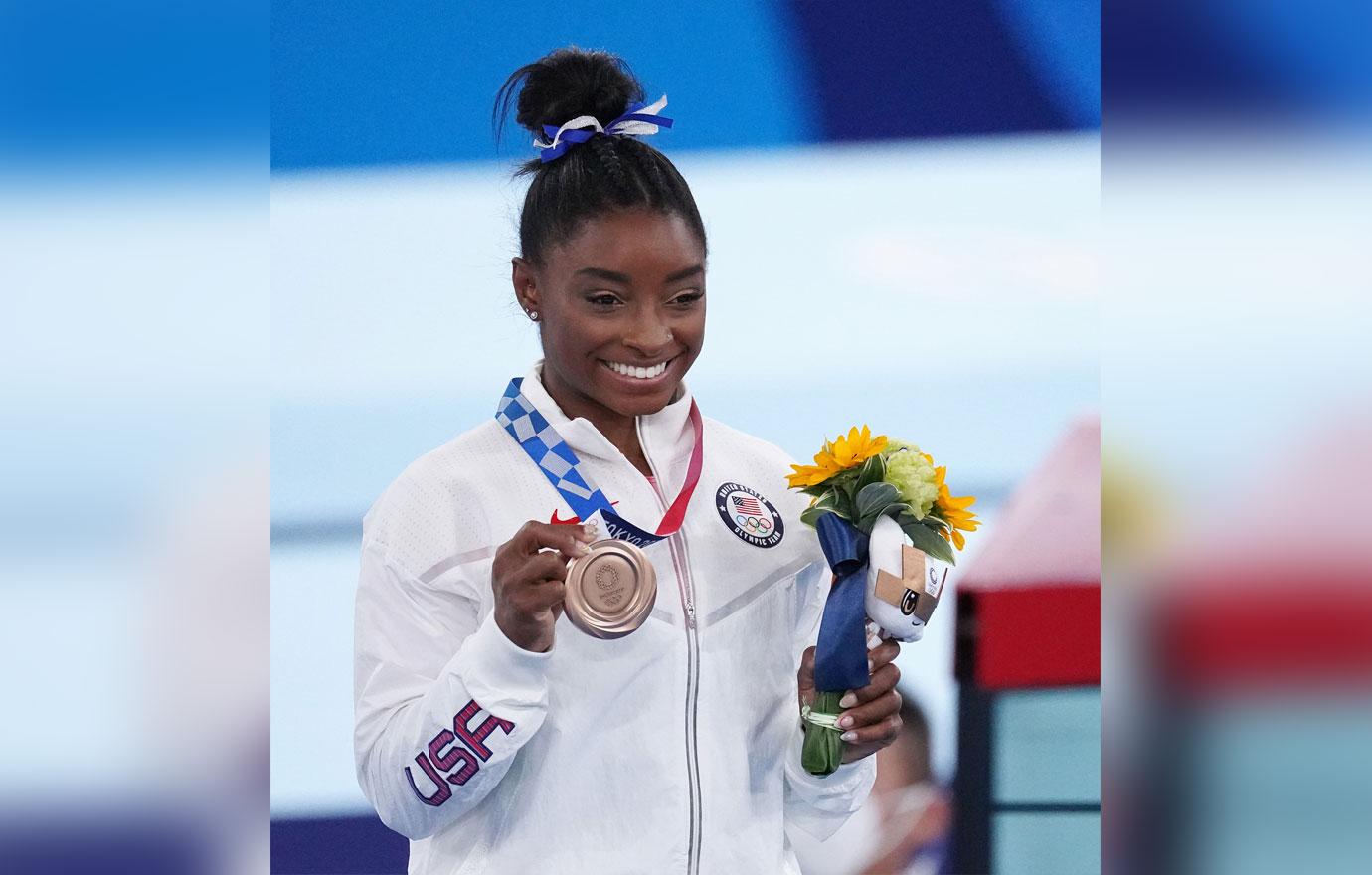 Hard work pays off! After competing, Biles put on her white Nike tracksuit and posed for the cameras.
"Smiles for beam finals 🥉," she captioned a similar photo on Instagram.
Article continues below advertisement
"That smiles my favorite ❤️❤️ congrats baby so proud of you 🤞🏽," her boyfriend Jonathan Owens commented on the post.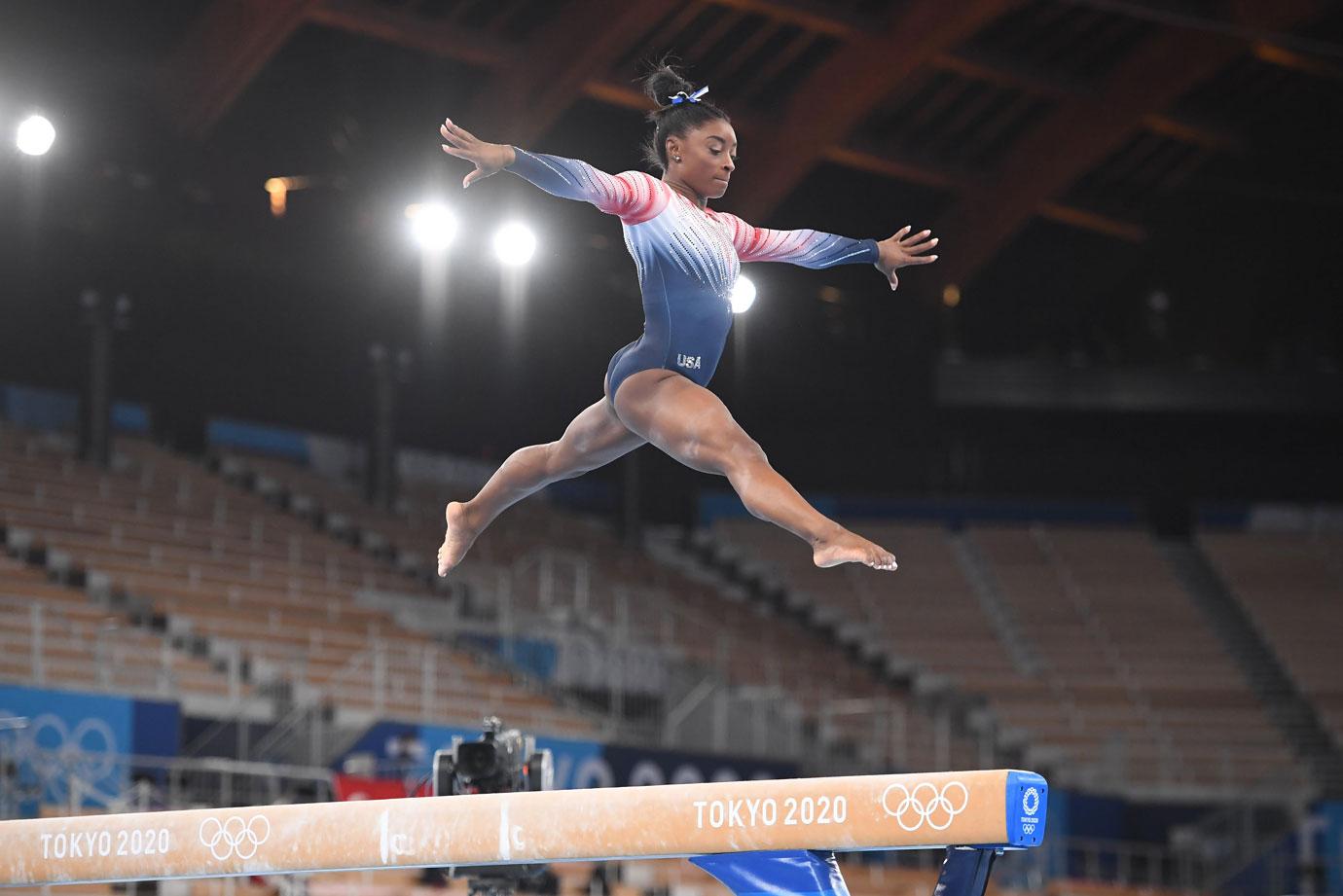 The gymnast received a score of 14.000, while China's Xijing Tang took second place with a total of 14.233. Fellow Chinese competitor Chenchen Guan received the gold medal with a 14.633.
Article continues below advertisement
The Athleta ambassador insisted that pulling out of the other competitions "wasn't easy."
"People just thought it was easy, but I physically and mentally was not in the right head space, and I didn't want to jeopardize my health and my safety because at the end of the day, it's not worth it," she explained.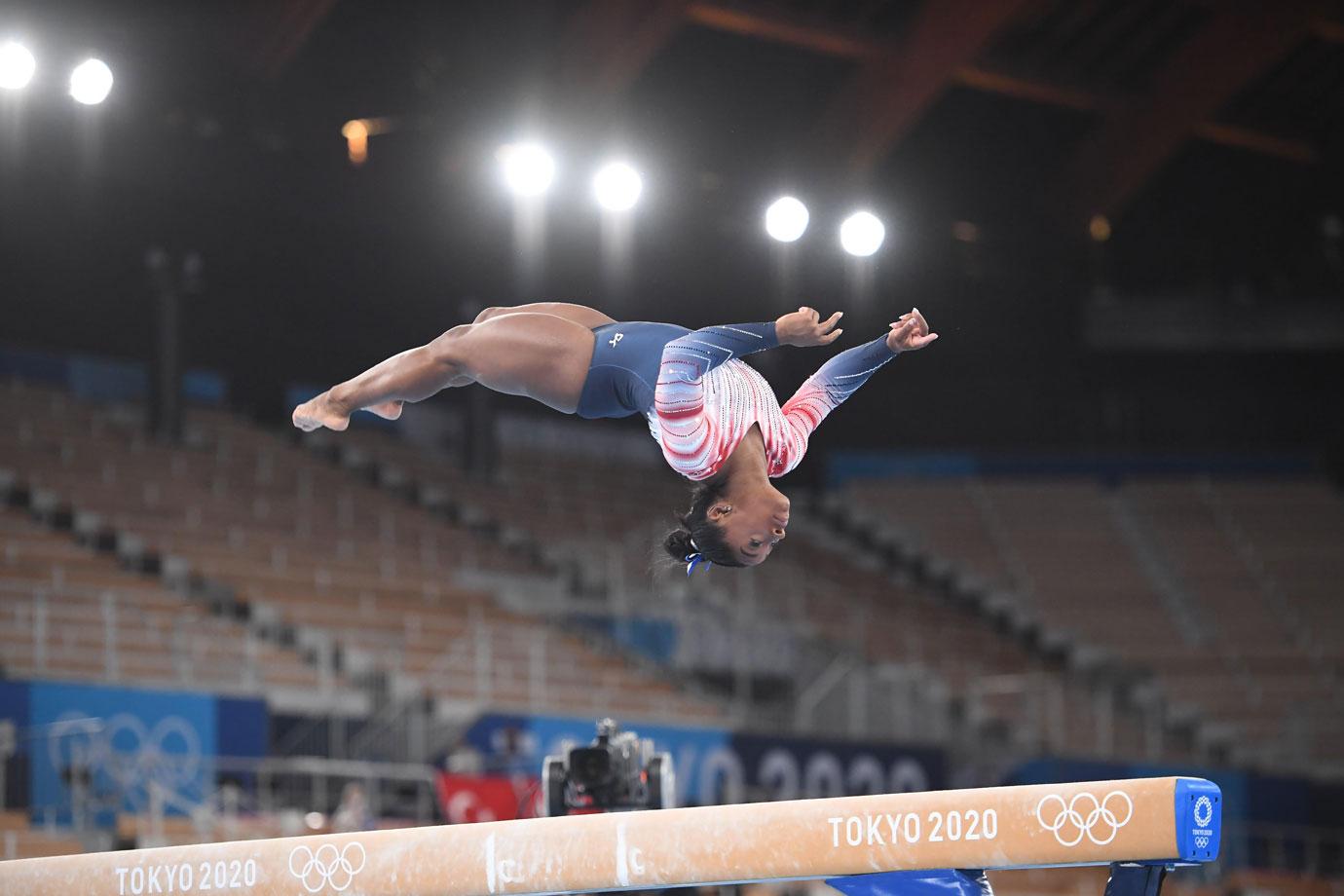 Catching air!
While Biles managed to land safely during her beam tricks, she experienced the "twisties" during her first vault performance, which is what prompted her to take a step back.
Article continues below advertisement
Newsweek described the twisties as a "mental block" that causes an athlete to lose "their spatial awareness during an intense routine, which could lead to serious injuries. It is widely-experienced by gymnasts performing dizzyingly quick routines and many find it terrifying."
In other words, your mind and body have trouble connecting.
"I had no idea where I was in the air," the Ohio native said of the scary moment. "I could have hurt myself."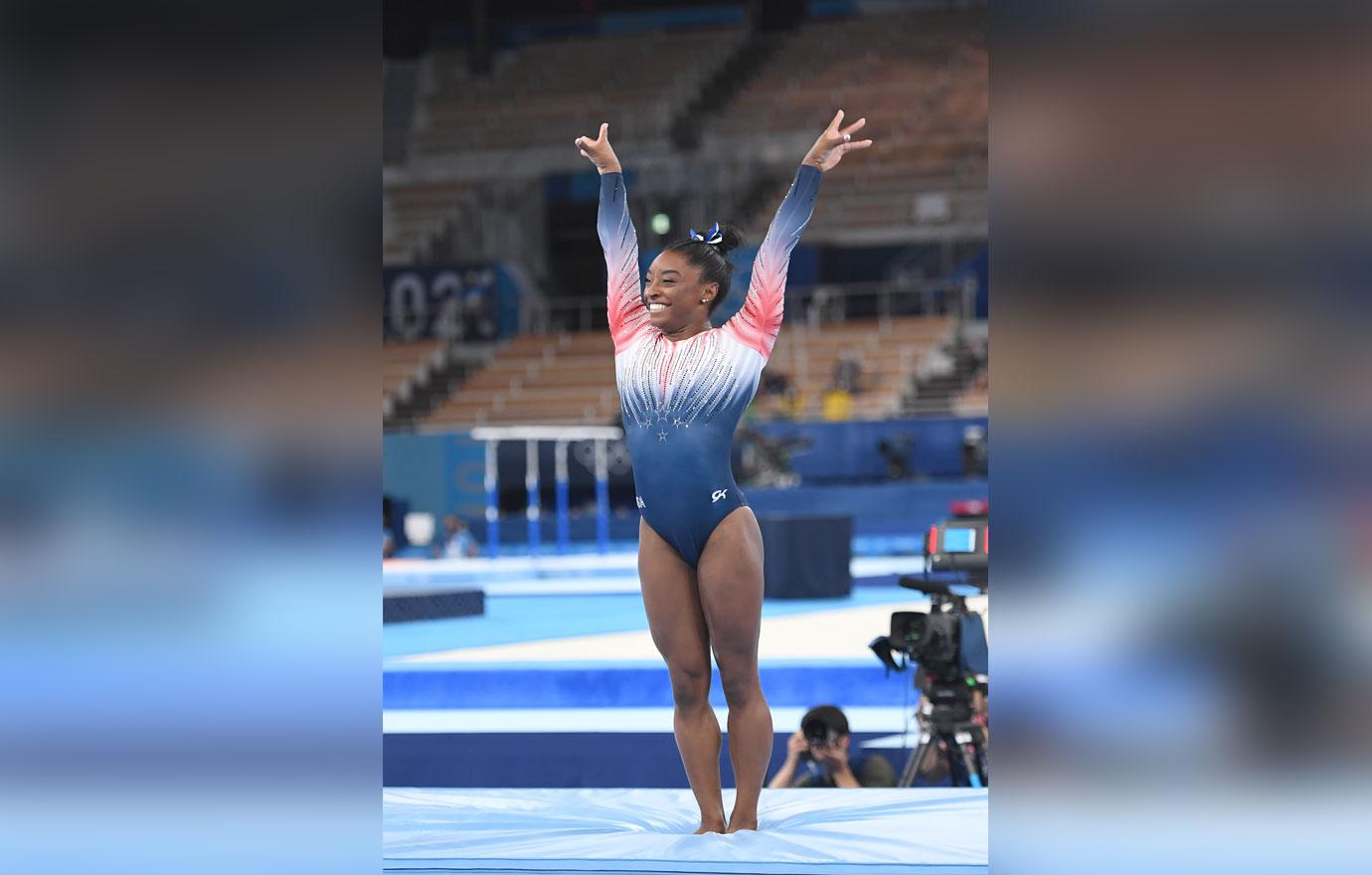 At the end of the day, the superstar is proud of her performance at the games.
"Not at all how I imagined or dreamed my second olympics would go but blessed to represent the usa. I'll forever cherish this unique olympic experience," she expressed on social media. "Thanks everyone for the endless love and support. I'm truly grateful 🤍- leaving Tokyo with 2 more Olympic medals to add to my collection isn't too shabby!"