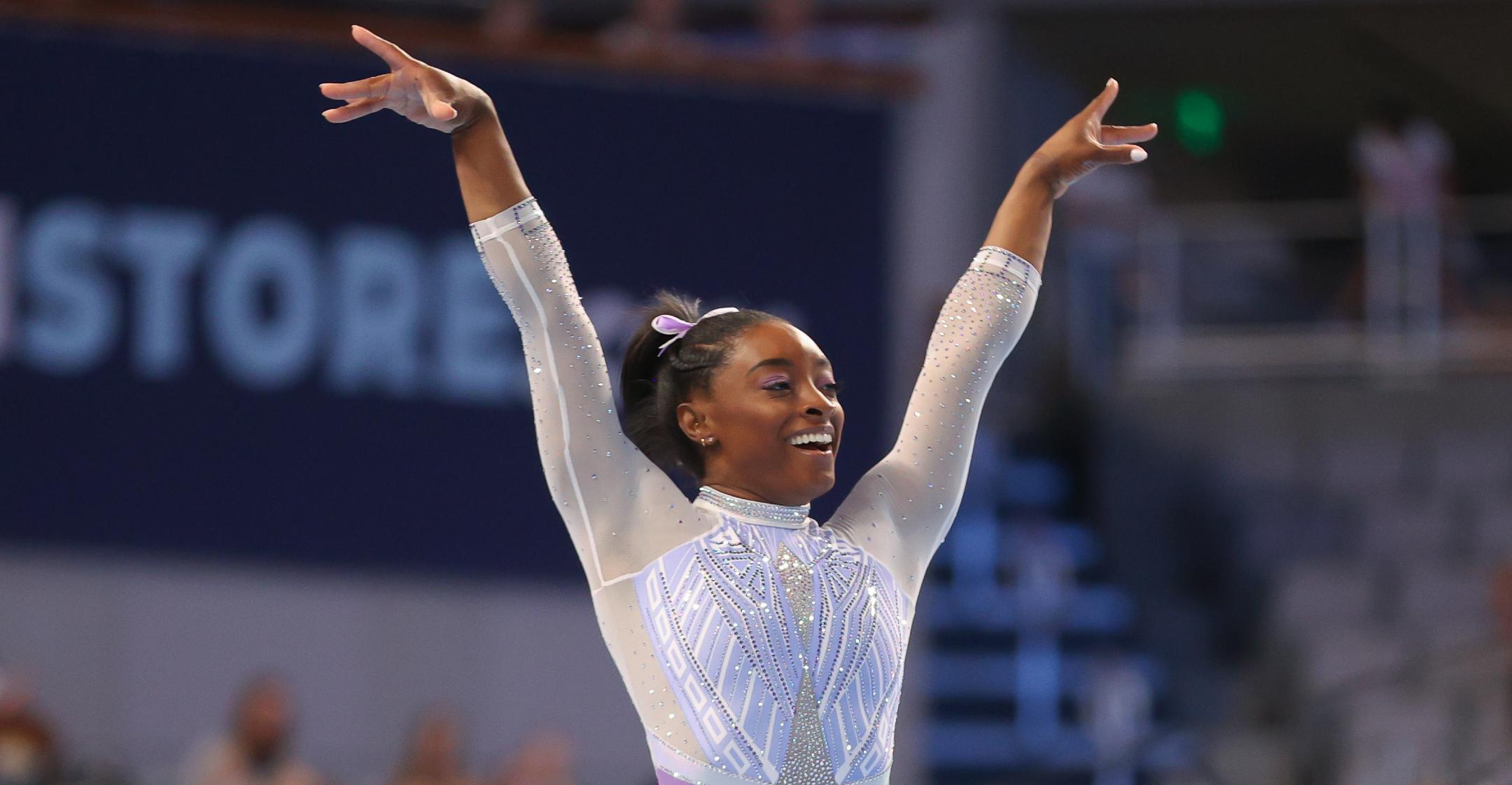 Simone Biles Says Doing Flips Has Become 'Second Nature Again' After Experiencing The 'Twisties' At The Olympics: 'Glad To Be Back'
Back at it! After Simone Biles pulled out of all but one category at the Tokyo Olympics to focus on her mental health, the gymnast was happy to announce that she's returned to the mat.
Article continues below advertisement
"I have been to the gym and did a little bit of working out. When I say work out, it's very light," she told PEOPLE. "I'm enjoying my time at home, and I'm happy to be back."
"It's kind of been a whirlwind since I've gotten back, but I have had a lot of time at home, which has been super nice," the athlete added. "Just to be home, be with friends and family, to decompress has been really nice."
Article continues below advertisement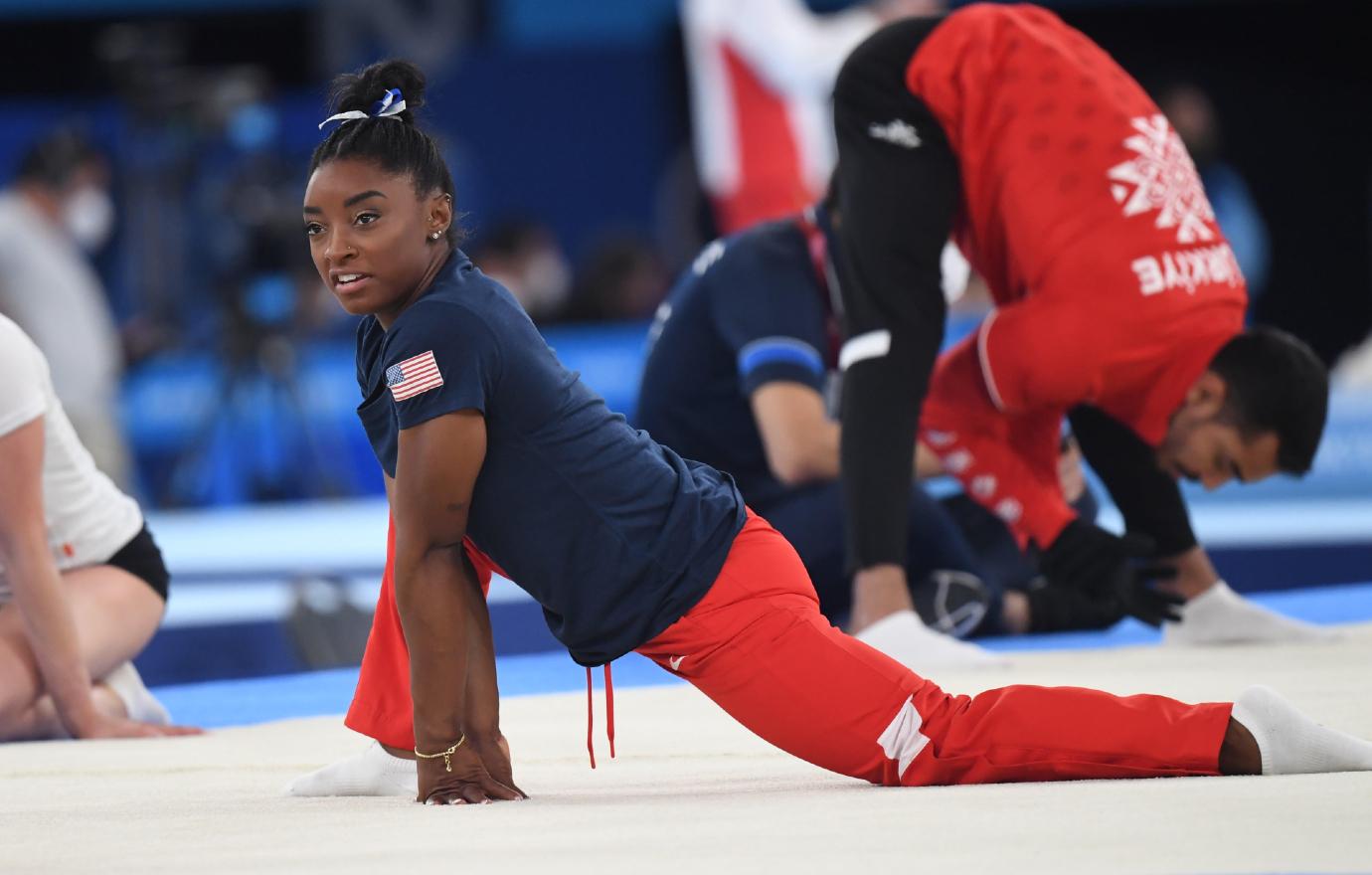 At the Tokyo games this summer, the 24-year-old won the bronze medal for the balance beam during the individual round, but she withdrew from the other categories after a shaky landing on the vault.
She revealed that she was experiencing the "twisties," a dangerous phenomenon in which a person becomes disoriented and loses their spatial awareness while still in the air.
Article continues below advertisement
Biles described it as "the craziest feeling ever" as you don't have an "inch of control over your body."
At the time, she admitted that the "pressure" got to her, and she was also grieving the sudden loss of her aunt, who died just a few days prior to the competition.
Since then, she's gotten back on track, and she's now slowly but steadily preparing for the Gold Over America tour.
During her first practice last week, she tried doing a flip, and "it was literally like second nature again," she proudly shared.
Article continues below advertisement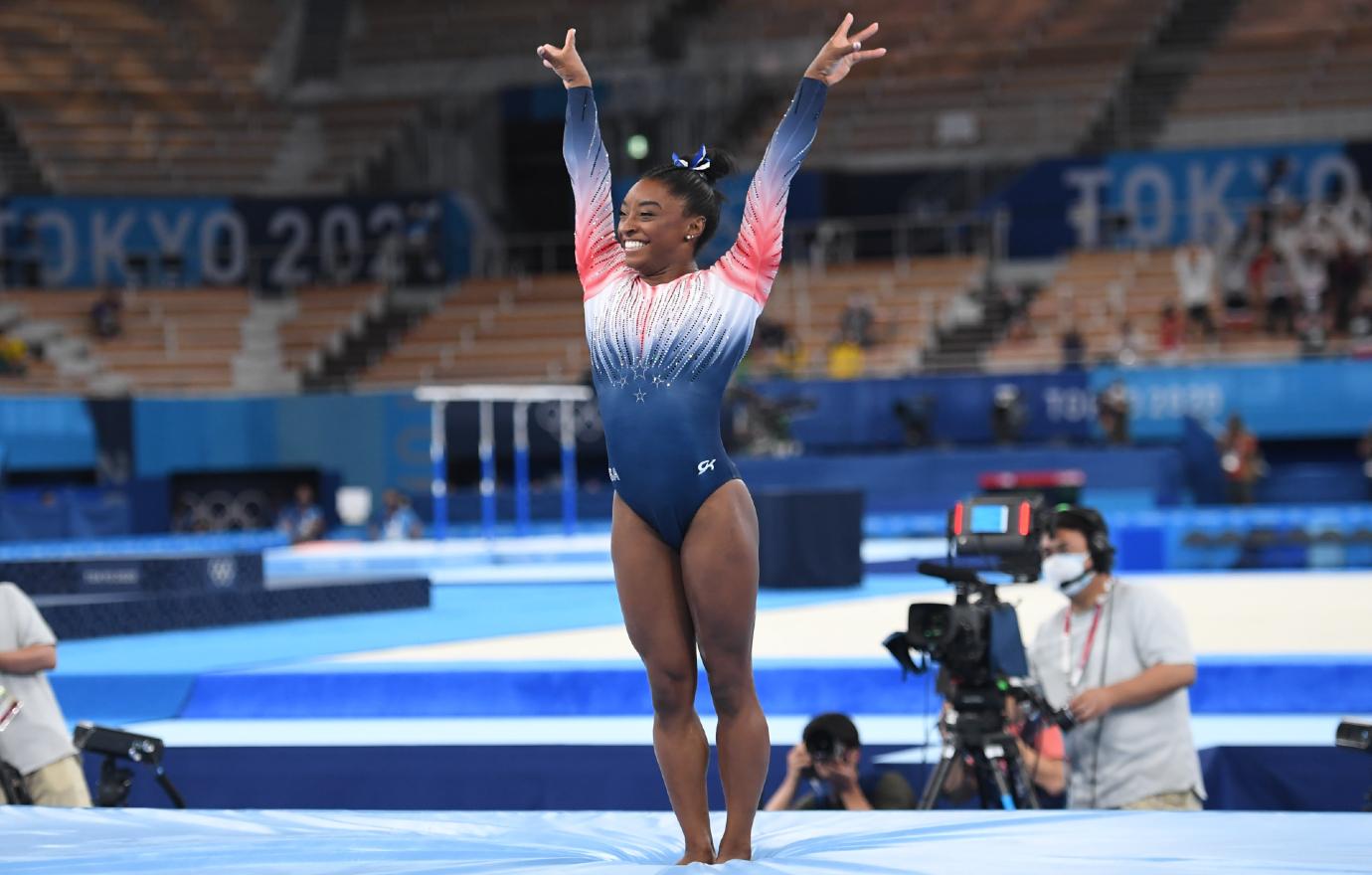 "It's frustrating because I can do everything again," she stated. "I don't know ... the stress, anxiety, the build-up or whatever happened, happened."
The Texas local knows she can't change the past, so instead, she's focused on the future.
"This will be an amazing time to give back to our communities because they've been so supportive and loving to us," she shared of the Gold Over America tour, which begins in October. "It'll be really exciting to go to all these cities and meet all the gymnasts because, at one time, we were all in their shoes coming to these tours and looking up to those gymnasts. Now it's us. Hopefully they take a lot of inspiration away from this tour."