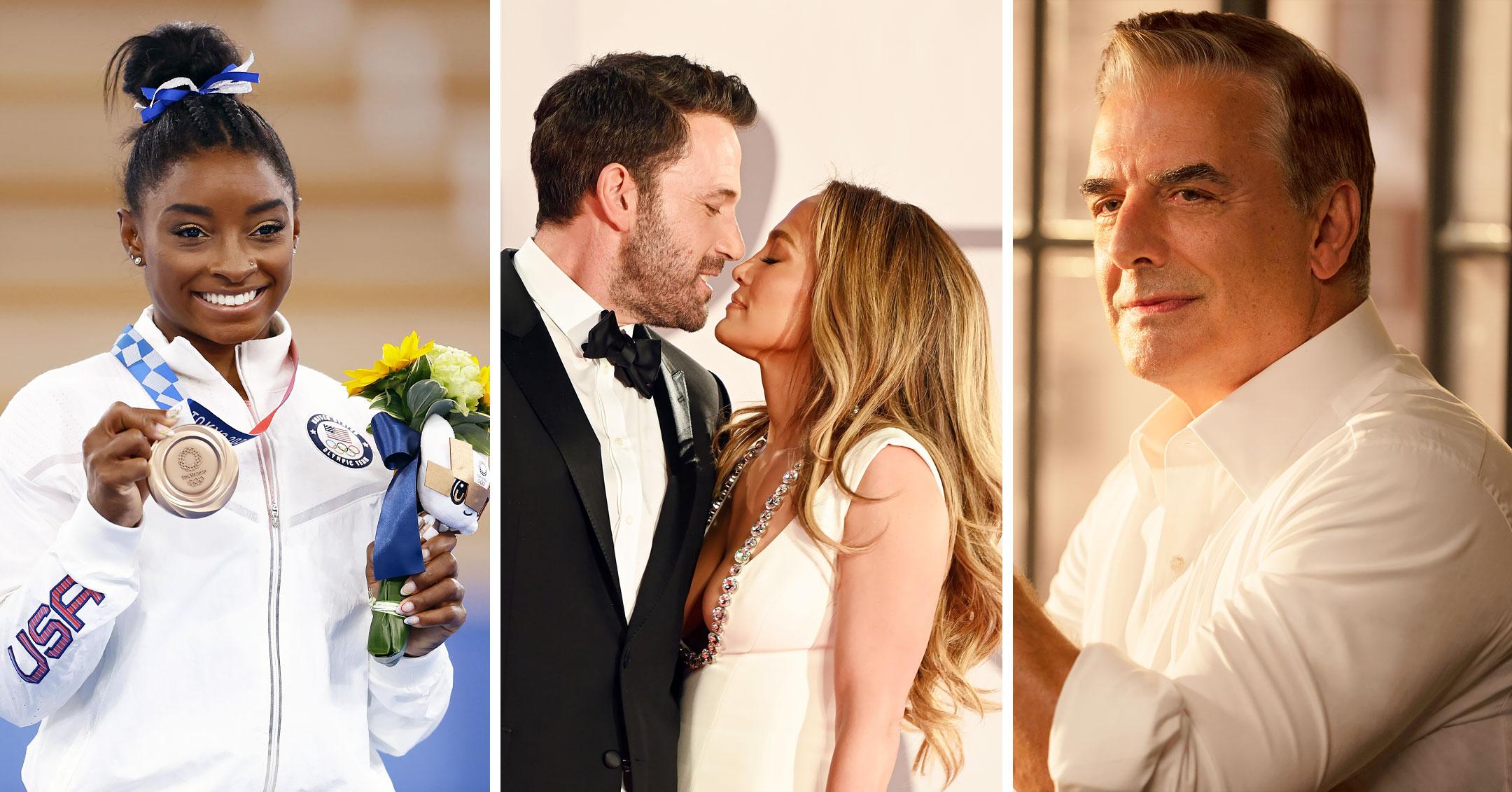 Pop Culture's Most Memorable Moments Of 2021: Relive The Year In Photos!
It's safe to say that no one's 2021 went exactly as planned.
From the politically charged riots to the nonstop spread of the Coronavirus, the year was filled with countless hardships, but luckily, we were always able to escape the frivolous world of pop culture whenever we needed a break from reality.
Scroll down to see some of the year's craziest moments that will be impossible for Morning Honey readers to forget!
Article continues below advertisement
Prince Harry & Meghan Markle Spill Their Guts To Oprah Winfrey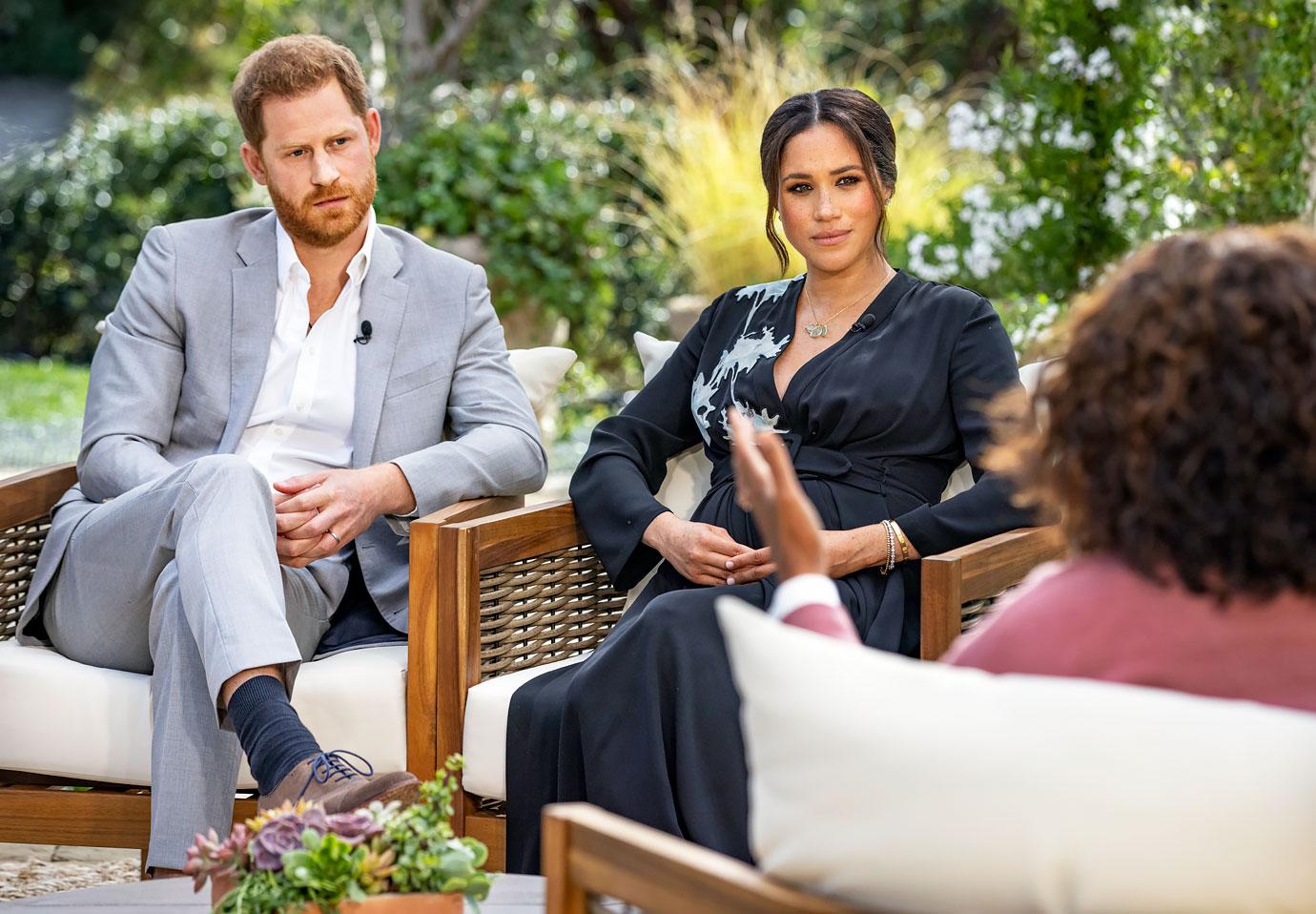 In February, Prince Harry and Meghan Markle announced they would be stepping down from their royal duties and moving to California — but it was their follow-up interview with Oprah Winfrey that really rattled the royal family.
In the CBS sit down, which was nominated for an Emmy, the pair revealed that an unidentified royal made comments about the color of their son Archie's skin. They also claimed that when they voiced their concerns about their deteriorating mental health, they were ignored.
Elsewhere, Harry shared that he's been in therapy for depression and anxiety over the years, and he said that his father, Prince Charles, often brushed his worries under the rug.
Article continues below advertisement
The One Where The Cast Of 'Friends' Reunited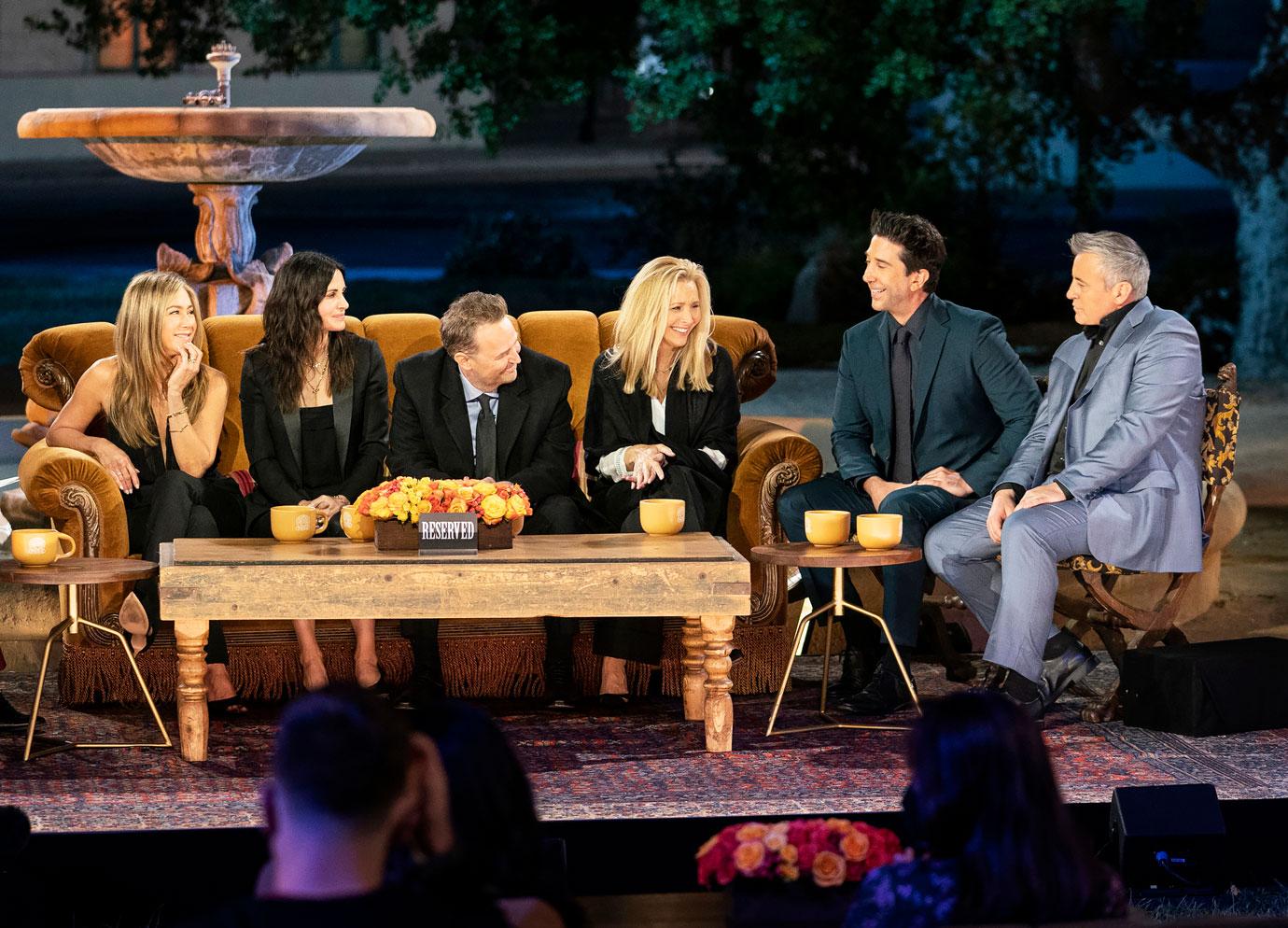 Friends fanatics had to break out the tissues when the main cast (Jennifer Aniston, Courteney Cox, Matthew Perry, Lisa Kudrow, David Schwimmer and Matt LeBlanc) came together in front of the cameras for the first time since the beloved sitcom wrapped up in 2004.
Article continues below advertisement
Airing on HBO Max, the special followed the costars as they reread scripts, visited old sets and chatted about the years they spent together.
Aniston admitted that reminiscing caused them all to become emotional: "There was a period where we were all kind of in a puddle."
Article continues below advertisement
Britney Is Finally Freed From Her 13-Year Conservatorship & Her Controlling Father Jamie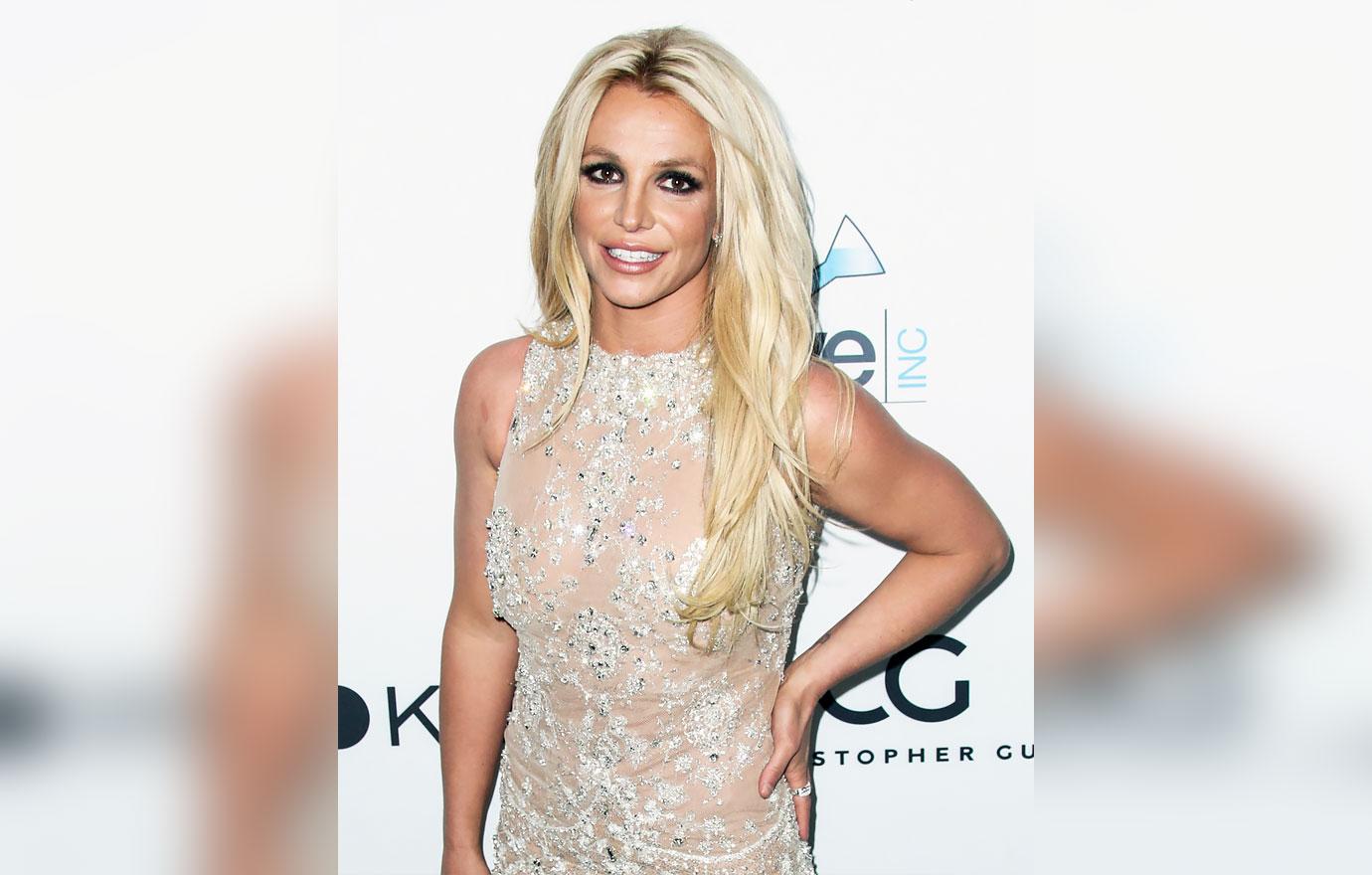 After Britney Spears had her head-shaving breakdown in 2007, the singer was placed under a conservatorship, meaning her conservator, her father, Jamie Spears, was the one making all of the decisions in her personal and professional life.
Article continues below advertisement
However, the harsh conditions were never really known until the documentary Framing Britney Spears was released, and the #FreeBritney movement began to take over. Since the star eventually healed and started to tour and make music again, many didn't understand why the star's finances and more were being controlled by her father.
Article continues below advertisement
After much back and forth, her father agreed to step down as her conservator in August 2021, and that November, the conservatorship was terminated for good.
Article continues below advertisement
Bennifer Returns Like No Time Has Passed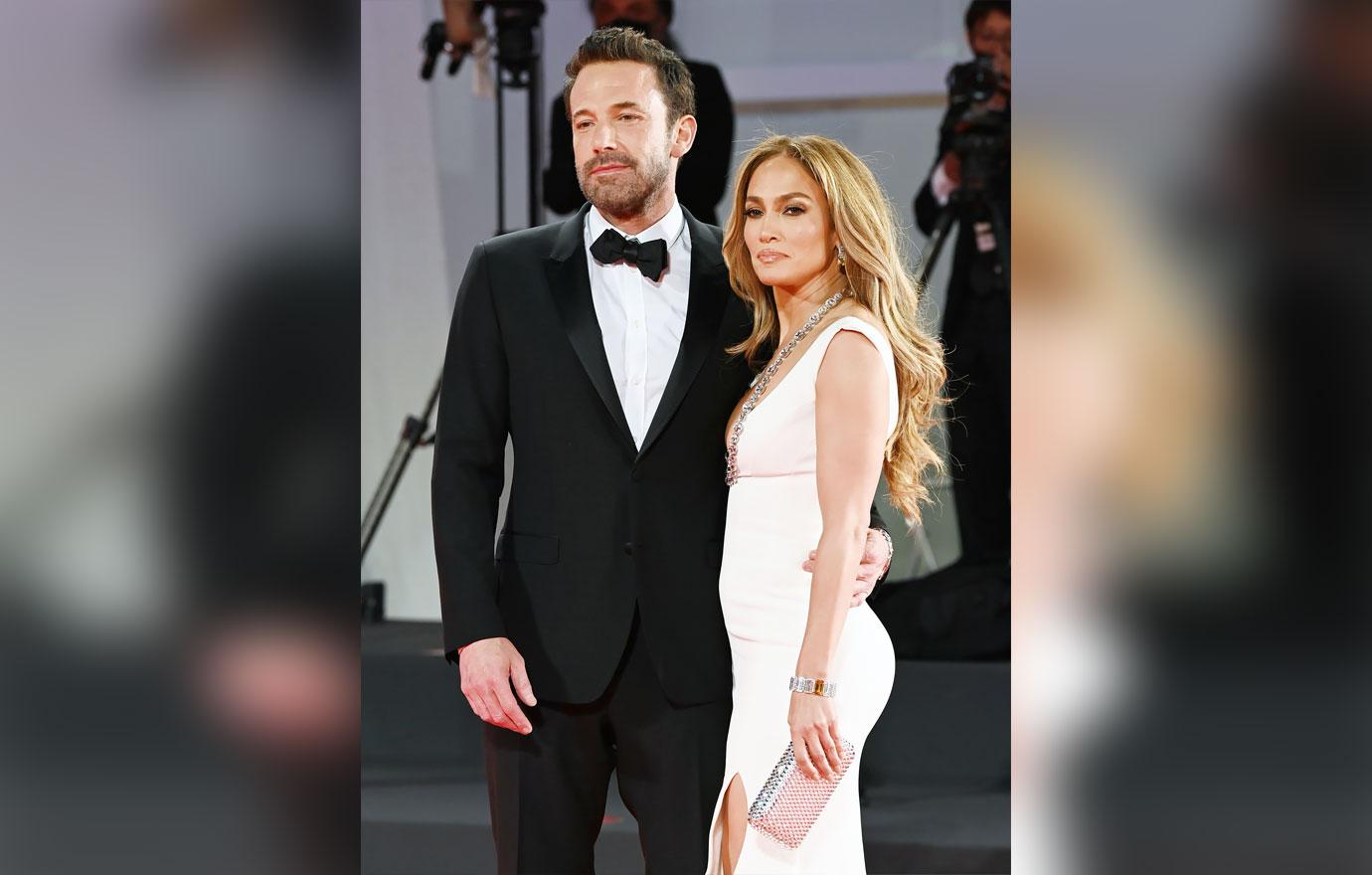 In the early 2000s, Ben Affleck and Jennifer Lopez were Hollywood's top power couple, but after four years together, they ended their engagement in 2004.
However, after the "I'm Real" singer broke off her engagement to Alex Rodriguez this April, the former lovers found their way back to each other and rekindled their romance.
Article continues below advertisement
Fans loved seeing the two back together — as did fellow celebs! "Long live Bennifer," Kim Kardashian declared on a social media post, while Gwyneth Paltrow commented, "Okay, this is cute."
The couple hasn't held back from showing PDA, and in an interview for AdWeek, Affleck gushed that he's "in awe" of his leading lady.
Article continues below advertisement
Taylor Swift Breaks Another Record, Proves She's Still America's Sweetheart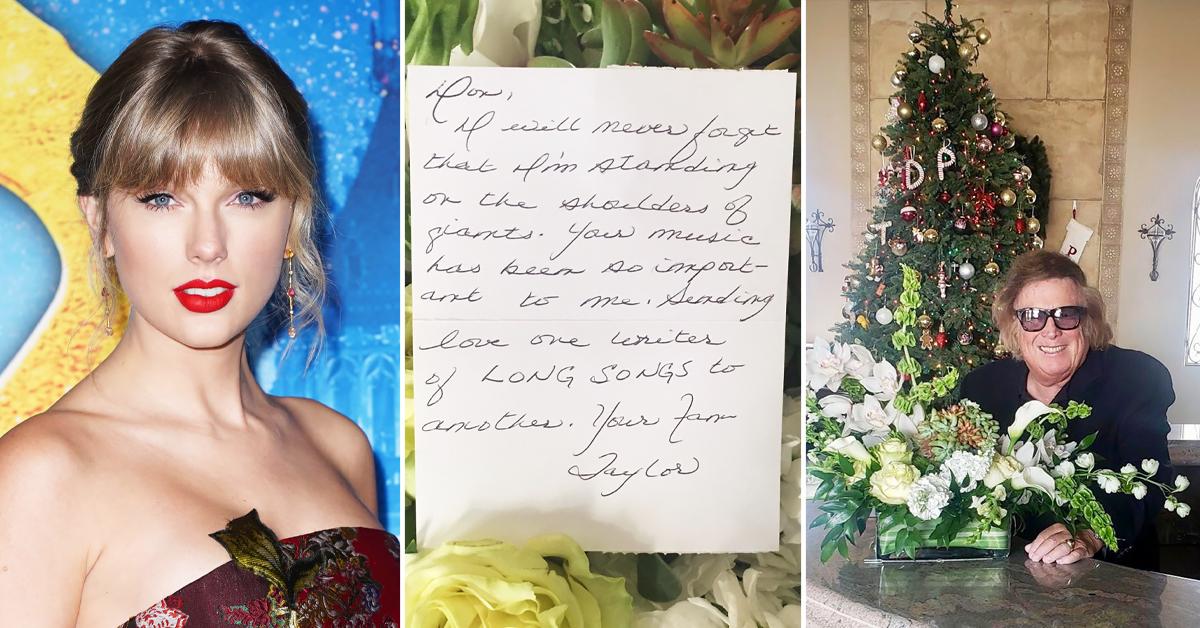 Earlier this month, Taylor Swift released the 10-minute version of her song "All Too Well," and to no one's surprise, it soared to the top of charts and officially became the longest song to nab the No. 1 spot on the Billboard Hot 100 chart.
Prior to Swift, the title was held by Don McLean and his 8-minute tune "American Pie."
Article continues below advertisement
After her feat was announced, McLean took to social media to reveal that she sent him a bouquet of flowers. "What a class act!" he captioned a photo of him with the vase. "Thank you Taylor Swift for the flowers and note."
The "22" singer's message to him read, "I will never forget that I'm standing on the shoulders of giants. Your music has been so important to me. Sending love one writer of LONG SONGS to another."
Article continues below advertisement
Mr. Big Dies In The First Episode Of 'And Just Like That' — And In The Hearts Of Fans
After months of anticipation, Sex and the City fans were delighted to tune into the sequel series And Just Like That — until Carrie Bradshaw's husband, Mr. Big, suffered a heart attack and died.
Viewers were not only shocked and saddened at the tragedy, but confused as well, as many questioned why Sarah Jessica Parker's character never called 911 when she found his lifeless body.
Article continues below advertisement
Shortly after the premiere, multiple women came forward accusing actor Chris Noth of sexual harassment, and he was since dropped by his talent agency.
Costars Parker, Kristin Davis and Cynthia Nixon stated they "support the women who have come forward."
Article continues below advertisement
The World Says Hello Again To Adele, Who Debuts A Hot Look & Even Hotter Music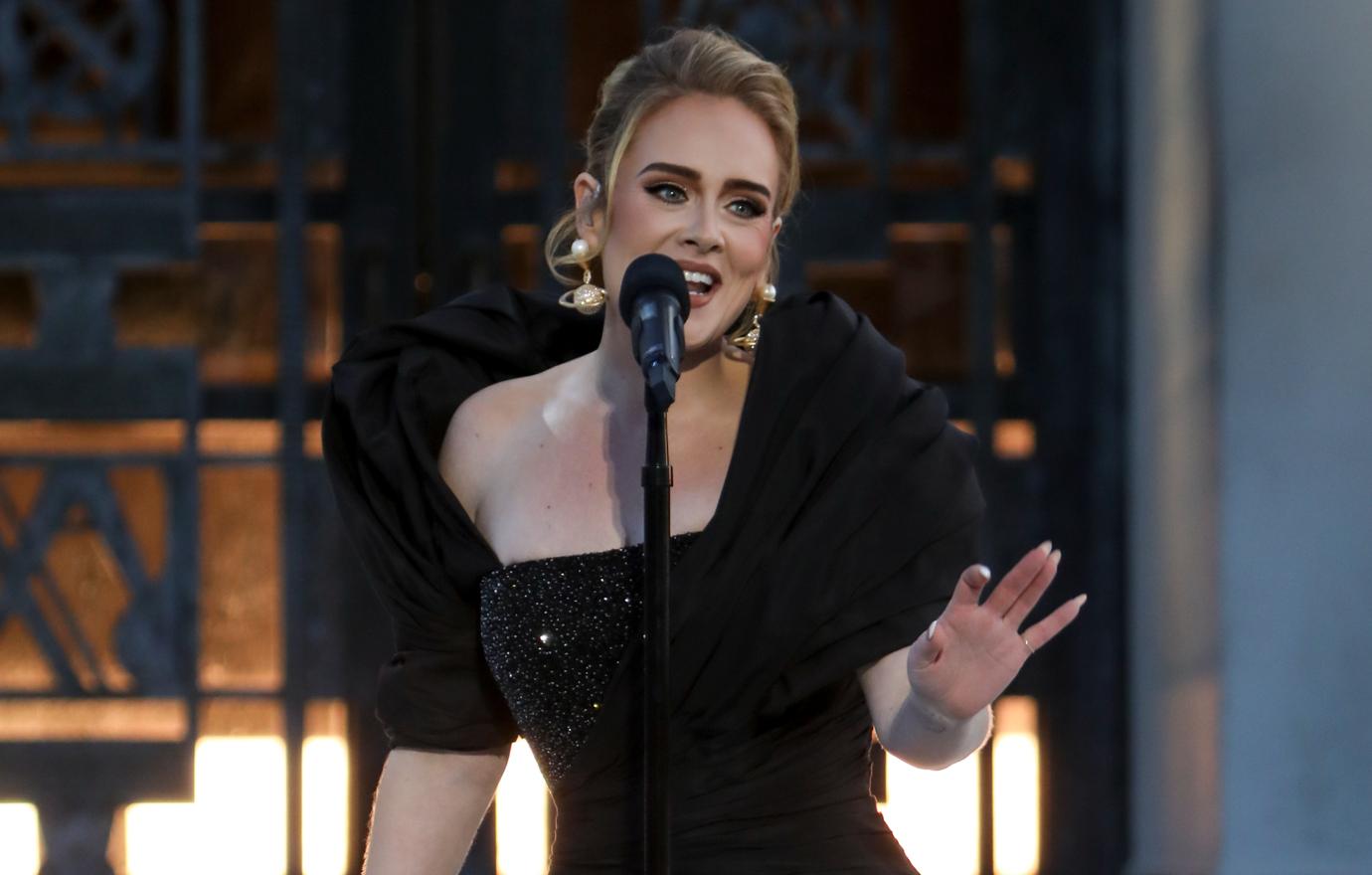 After six years of waiting, Adele released her fourth album, 30, last month. It received rave reviews and became the highest selling album in the U.S. in just three days with over 500,000 copies sold.
The Grammy winner also announced she'll be starting a residency in Las Vegas next year.
Article continues below advertisement
The mom-of-one also showed off a new look, as she explained to Vogue that that anxiety she experienced from her divorce prompted her to exercise more.
"I was body positive then and I'm body positive now," she noted of her slimmed down figure.
Article continues below advertisement
JoJo Siwa Comes Out & Breaks Boundaries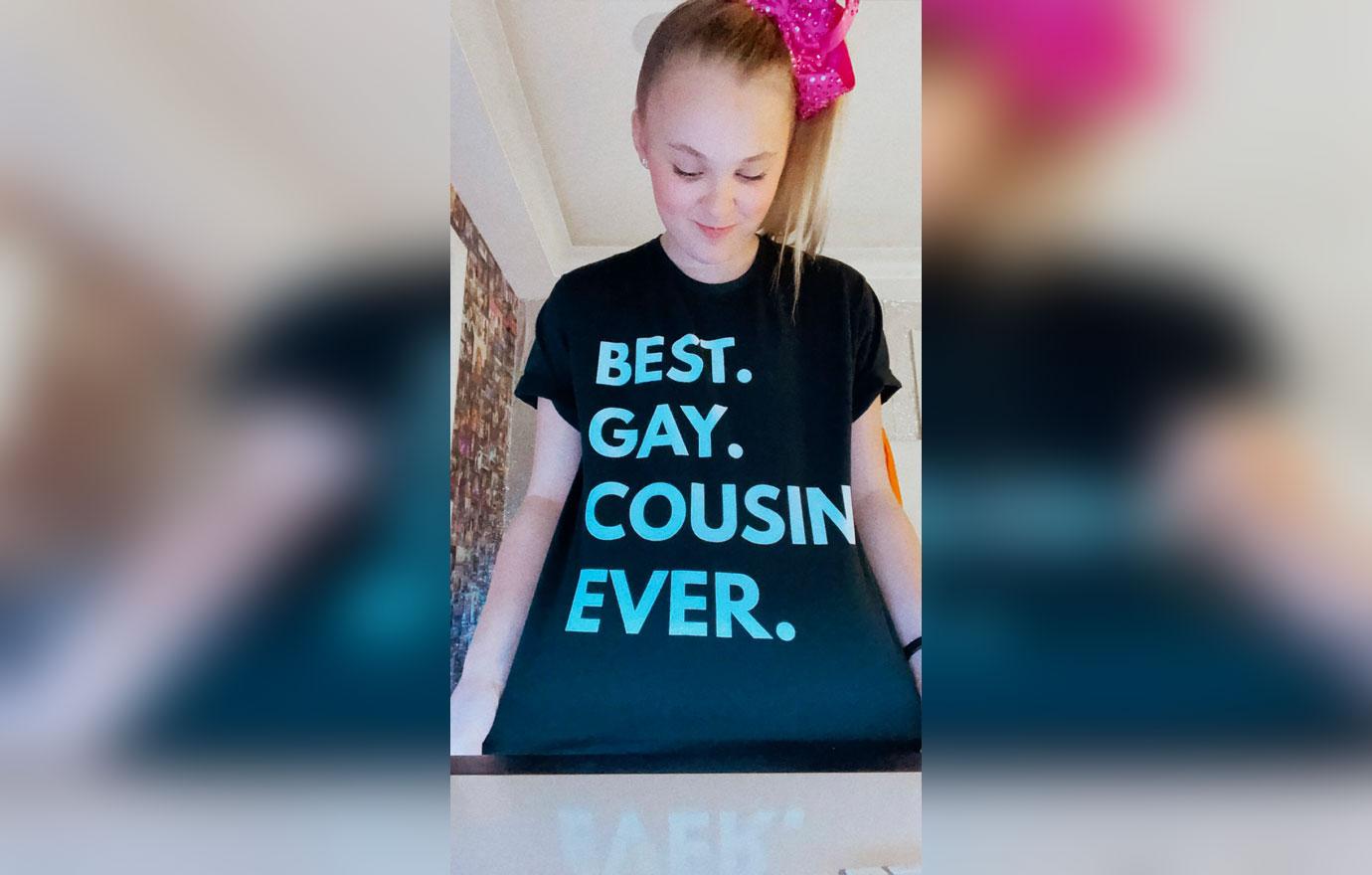 Since stepping onto the scene, Nickelodeon star JoJo Siwa became instantly known for her colorful outfits and perky, lighthearted demeanor, so she shocked audiences when she suddenly revealed via a TikTok that she's gay.
The singer then made her mark when it was revealed that she would be the first Dancing With the Stars contestant to have a same-sex partner.
Article continues below advertisement
Some fans started referring to her as a "gay icon," which she said is "wild to me."
"I think because I look at people who are called gay icons — like [Ellen DeGeneres], Lady Gaga, Freddie Mercury, my favorite people, and to be in that category at 18 is just insane," she admitted. "And just because of who I am, it feels amazing."
Article continues below advertisement
Gymnast Simone Biles Pulls Out Of The Olympics, But Becomes A Mental Health Adovcate In The Process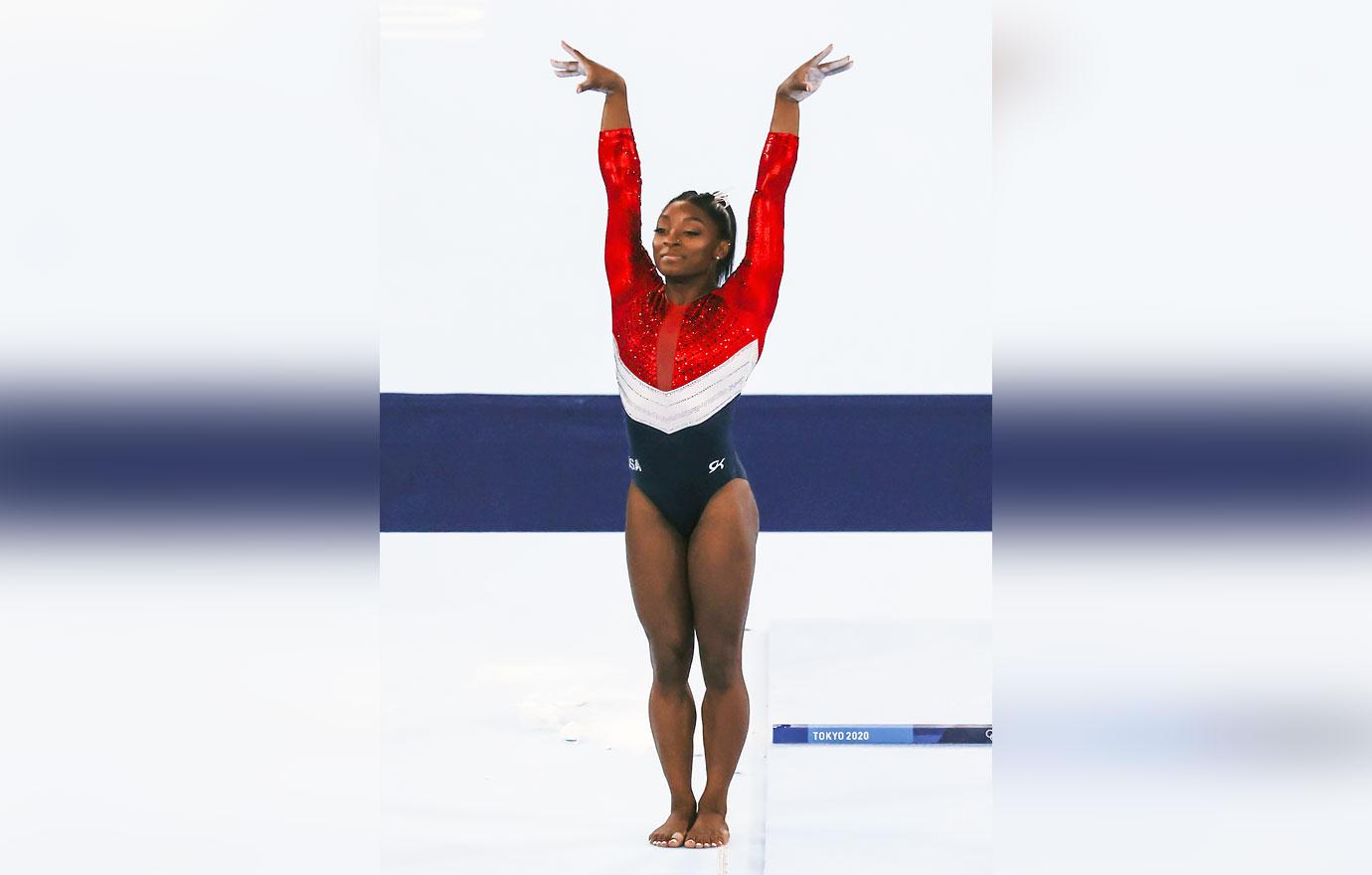 Olympian Simon Biles unexpectedly stepped down from all but one of this year's Olympic categories to focus on her mental health after experiencing the "twisties" during a vault routine.
The "twisties" is a phenomenon in which your body and mind disconnect while in the air, so the athlete's moves could have put herself in serious danger as she lost spatial awareness.
Article continues below advertisement
The star went on to win the bronze medal on the balance beam, and she stated that she has no regrets over how things played out.
"That's probably one of the first times in my career where I felt courageous and I felt like I had got to speak up for myself," she told PEOPLE. "[I] definitely can walk away from Tokyo, feeling courage, feeling at ease. And I did everything I could."
Article continues below advertisement
Ellen DeGeneres Announces Her Last Hurrah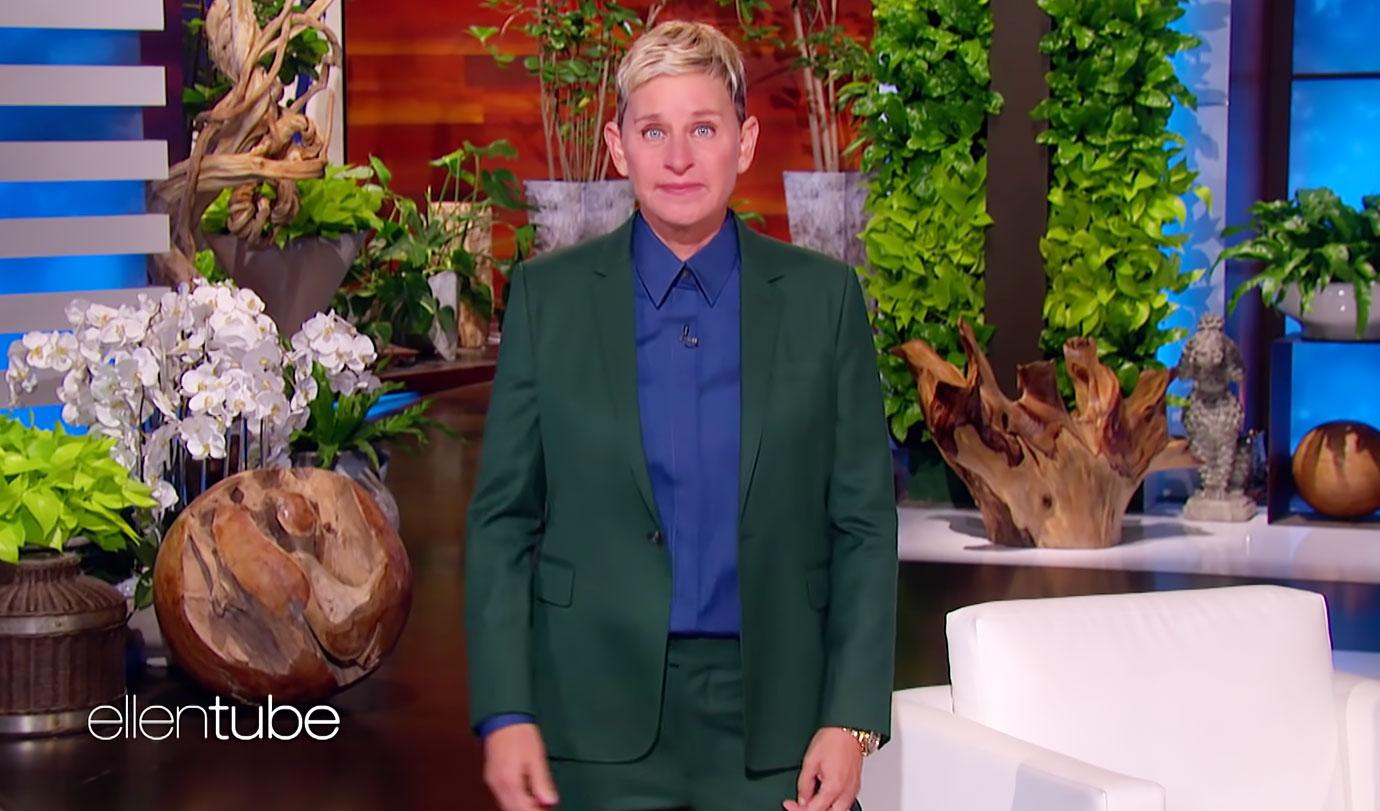 After 19 seasons, Ellen DeGeneres revealed in May that she would be ending her hit talk show in 2022.
"When you're a creative person, you constantly need to be challenged," she told The Hollywood Reporter. "And as great as this show is, and as fun as it is, it's just not a challenge anymore."
Article continues below advertisement
The announcement came after allegations that the comedian created a toxic workplace, though sources denied that being the reason for her departure. However, she did make a public apology.
"I learned that things happen here that never should have happened. I take that very seriously," she stated. "And I want to say I am so sorry to the people who were affected."