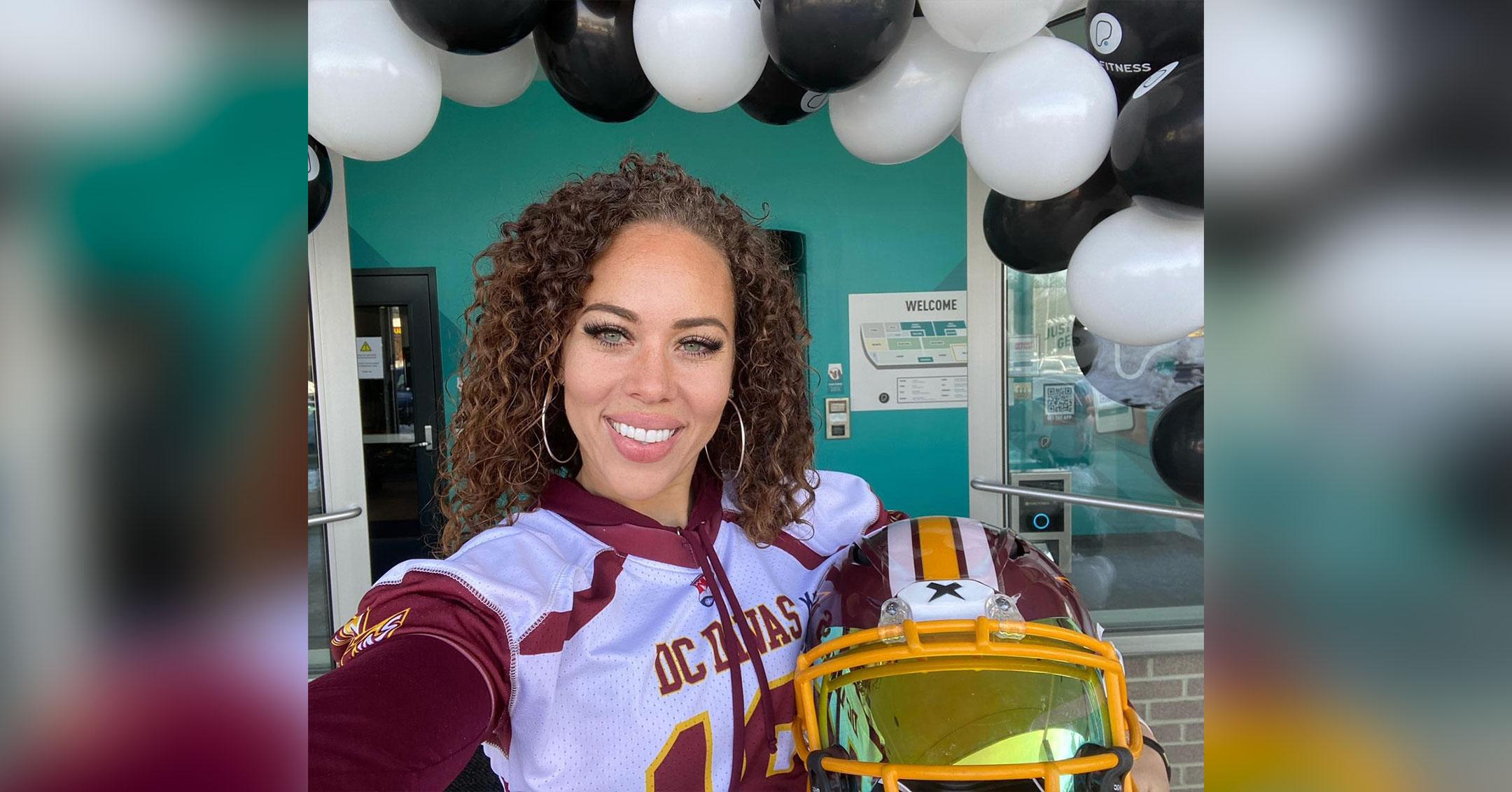 Exclusive: Lois Cook 'Never Imagined' Making A Name For Herself As A Female Football Player: 'I Am Living My Dream'
Growing up, Lois Cook was obsessed with playing football, but at the time, there were hardly any females playing the sport.
Article continues below advertisement
"I grew up with my brother and we were playing neighborhood ball," the athlete exclusively tells Morning Honey while talking about National Girls & Women in Sports Day (February 3), in which got milk? is debuting a new generation of Team Milk athletes who are making a name for themselves and shining a light on their rightful places in a sport traditionally dominated by men.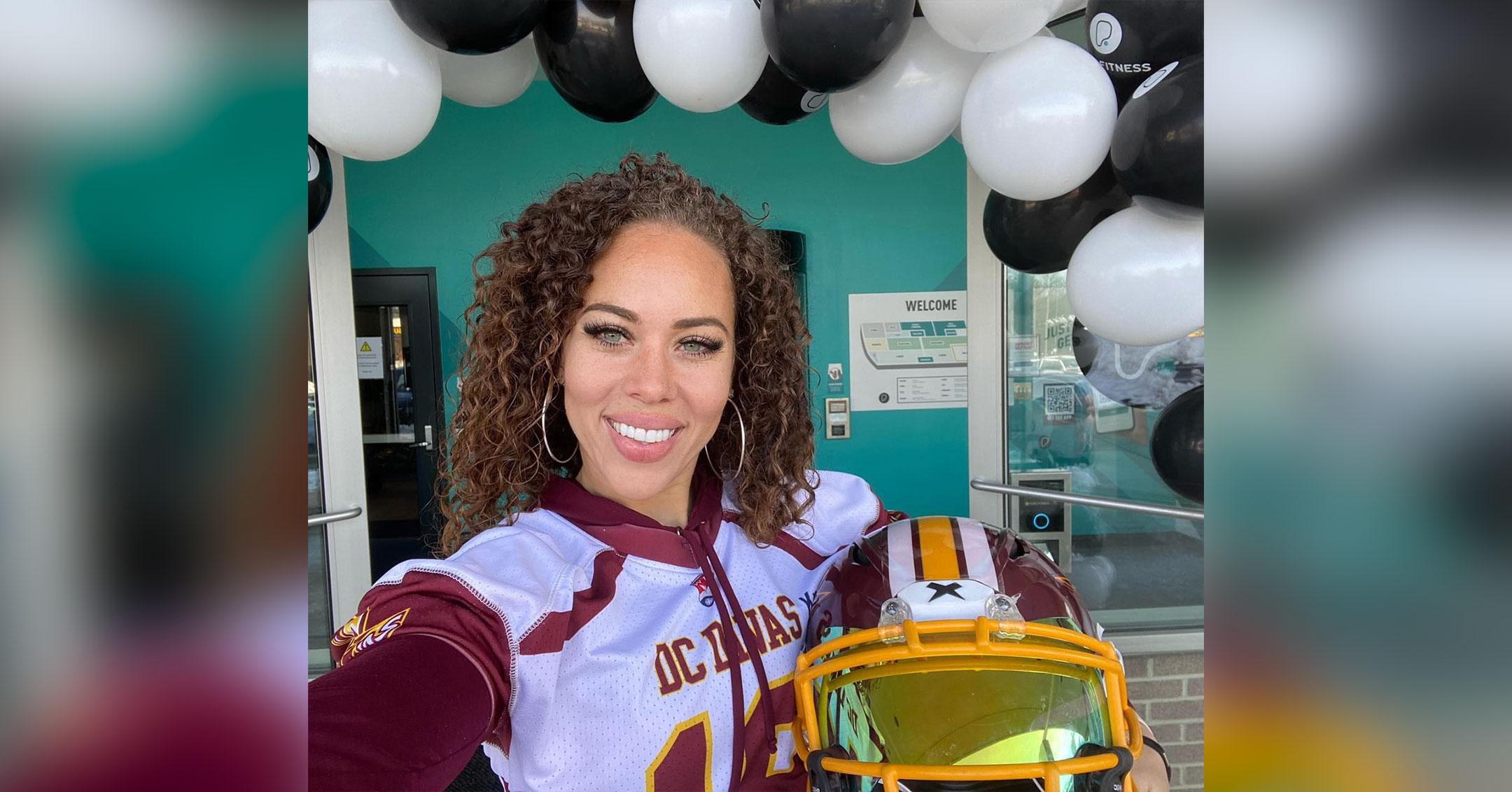 Article continues below advertisement
"I love the adrenaline rush, I love the challenge of it, I love that it's something that people think you can't do, but it's actually the most fun sport ever and so that is why I have been into it," she continues. "I ended up cheerleading and running track, but football was it for me. I was obsessed with football from a very early age."
In high school, Cook tried to join a football team, but the coach turned her down. When she went to college, her future changed in the blink of an eye.
Article continues below advertisement
"I continued to carry the ball everywhere. I would throw it around campus to complete strangers, and they would throw it right back to me. It was a great time and the security guard on campus had stopped me one day, and it turns out, he was actually the head coach of the women's team there, so he recruited me as a quarterback," she recalls. "I was like, 'Oh my gosh, this is it. This is amazing.'"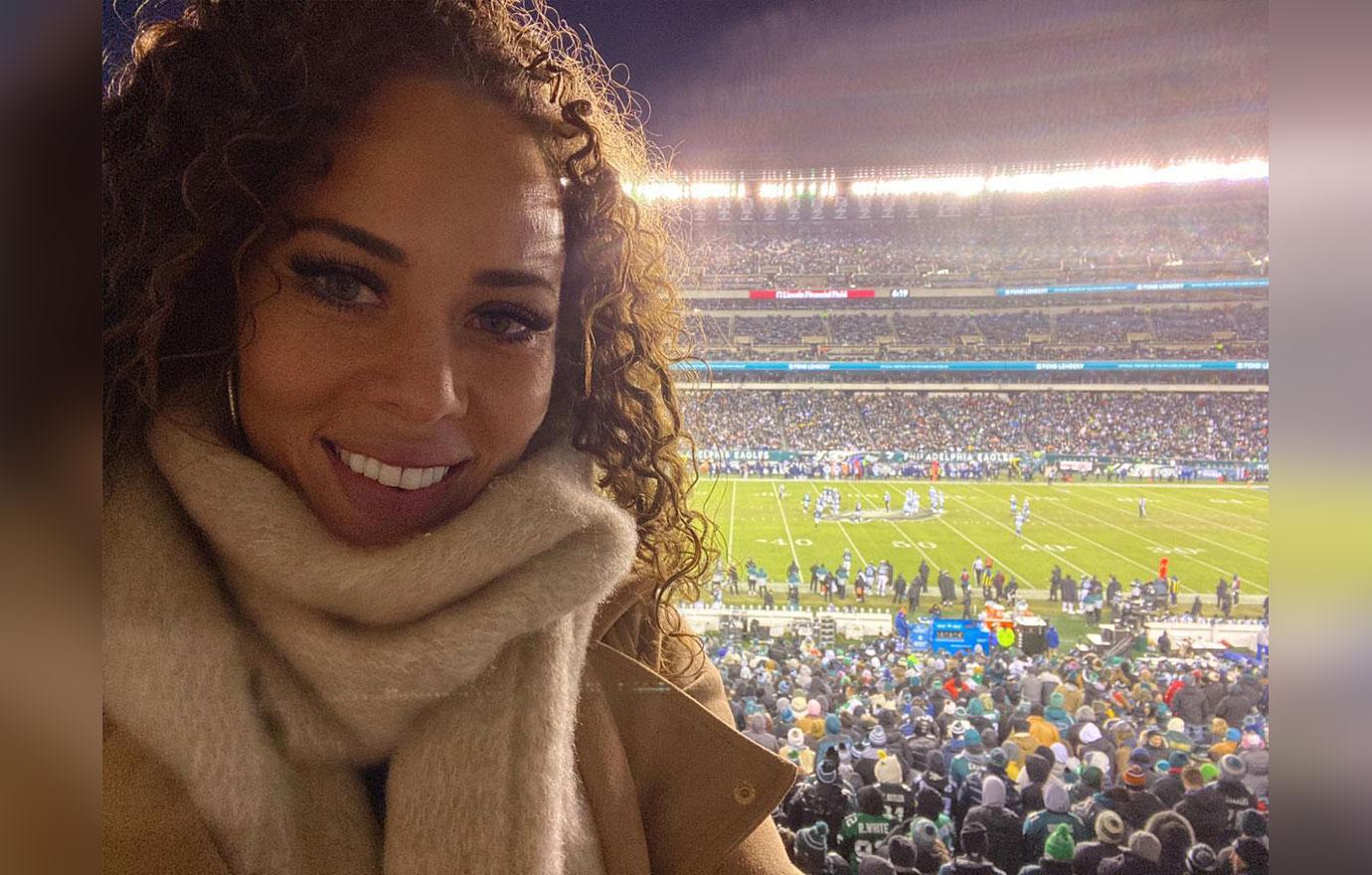 Article continues below advertisement
From there, she Googled the D.C. Divas, a football team in the Women's Football Alliance, and she has "been with them ever since."
"I am living my dream – I cannot say that enough," she gushes of how far she's come. "Whenever anyone asked me as a child what did I want to be when I grow up, I always said I wanted to be in the NFL, but that was the only football that I knew. Then, when I found the women's league and I was able to join, this is my NFL. I don't want to play men's football, I want to play right where I am – this is me living my dream and it feels great. It feels like a huge accomplishment, it feels powerful. I love that I am able to support other girls as well. I am able to show them that if this is something they want to do, they can do it too."
Article continues below advertisement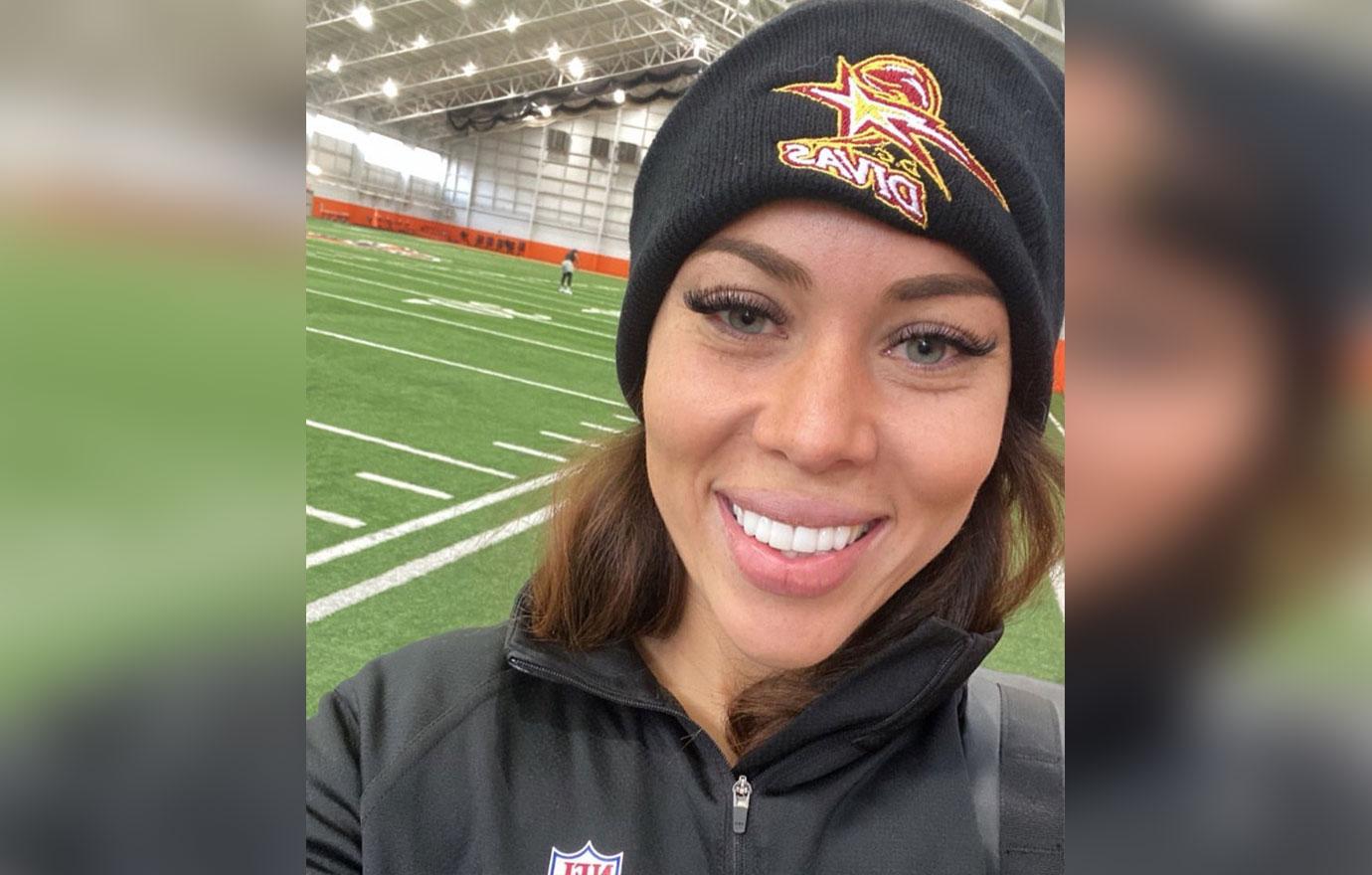 Despite being passionate about the sport, "I never imagined this," Cook confesses. "I never imagined being a role model or someone with any eyes on me, but ever since I have started to grow a little bit in the community and young girls and even young boys as well that follow me and ask me for advice and how to play in the NFL or play football in school, it's a responsibility but it's not a burden."
"It feels good to be able to be that for someone else and they know they are able to do whatever it is – even if it is not football," she adds. "They can do whatever they want."
Article continues below advertisement
Going forward, the brunette beauty has a slew of things she hopes to check off her list. "I want to be able to see a huge significant change in the game for women and that is my goal," she declares. "Maybe I won't be playing — my career is kind of on the tail end — but I just want to be able to see that we are significantly in a better place."
Article continues below advertisement
Cook's mission aligns perfectly with got milk?'s latest endeavor, which highlights other powerful women, including Cook, Adrienne Smith, Joann Overstreet and Jona Xiao.
"I was super excited when got milk? reached out to me about Team Milk. Milk has always been an important part of my nutrition, so I drink milk every day," she shares. "I absolutely love that Team Milk has all women who are all of these amazing, elite athletes. It's so important for me to show girls and women everywhere that if they want to play football, you can't just show up and things happen, you've got to work hard for it. If they are willing to do that and this is something they want to do, they have a welcome space on the field. I just love that this partnership is really supported and helpful in that area where they are able to help me shine light on our sport and to just change the game for women and girls everywhere."
Article continues below advertisement
The cherry on top of Cook's success is that many people reach out to her say how much she has inspired them.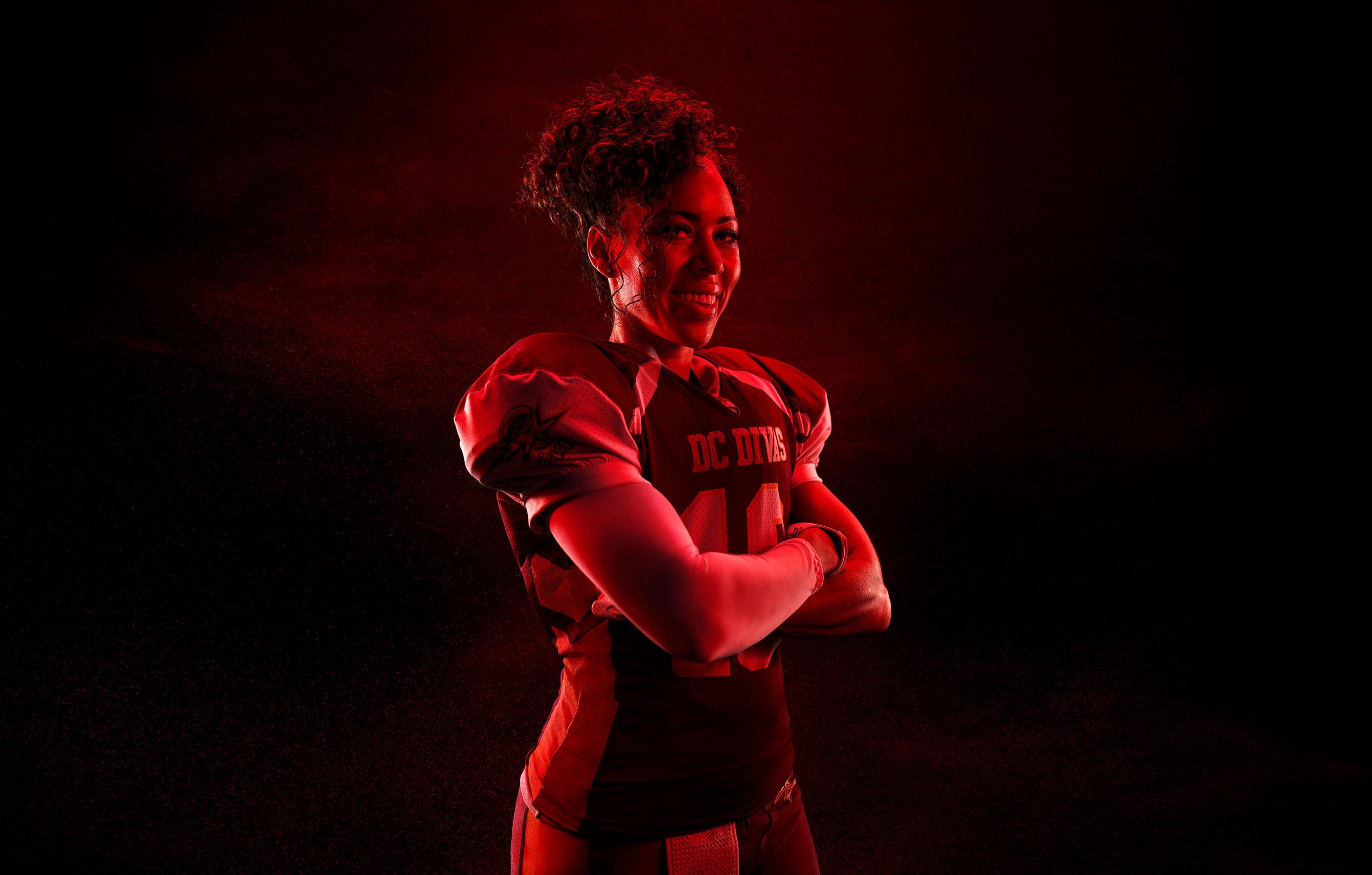 "It means everything to me, and I never imagined this," she says. "I get messages every single day and I read them all. I respond to as many as I possibly can and sometimes I can't get to all of them in one day, but it just means the world to me that I am able to make an impact on just one person — girl, boy, whoever. It's overwhelming in a very joyful way."