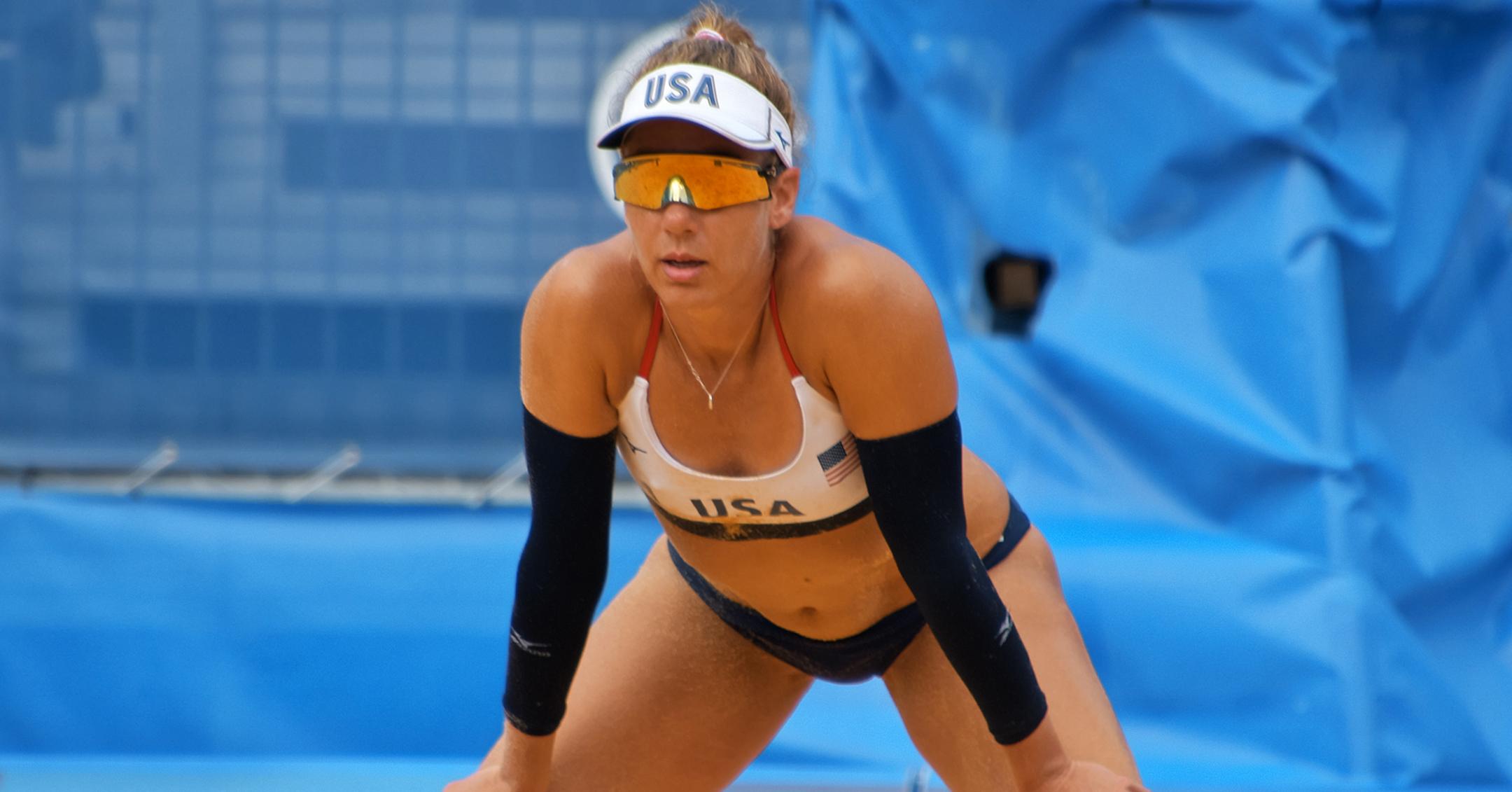 Exclusive: Athlete April Ross Hopes To 'Inspire People To Push Themselves' After Taking Home The Gold Medal At The Tokyo Olympics
Winning a gold medal at the Olympics is something that volleyball player April Ross has been training for her whole life, so when the moment finally happened this summer, she was floored.
Article continues below advertisement
"It really felt like a dream come true," the 39-year-old exclusively tells Morning Honey while talking about her partnership with Eli Lilly and Company. "It just feels like all of the hard work completely paid off, and for an athlete, that is just an amazing feeling and especially after going to the Olympics twice before and getting so close [but never winning]."
Since the ongoing pandemic put a wrench in Ross' plans to head to Tokyo last year, she wanted to make sure she didn't "peak" after training for so long.
Article continues below advertisement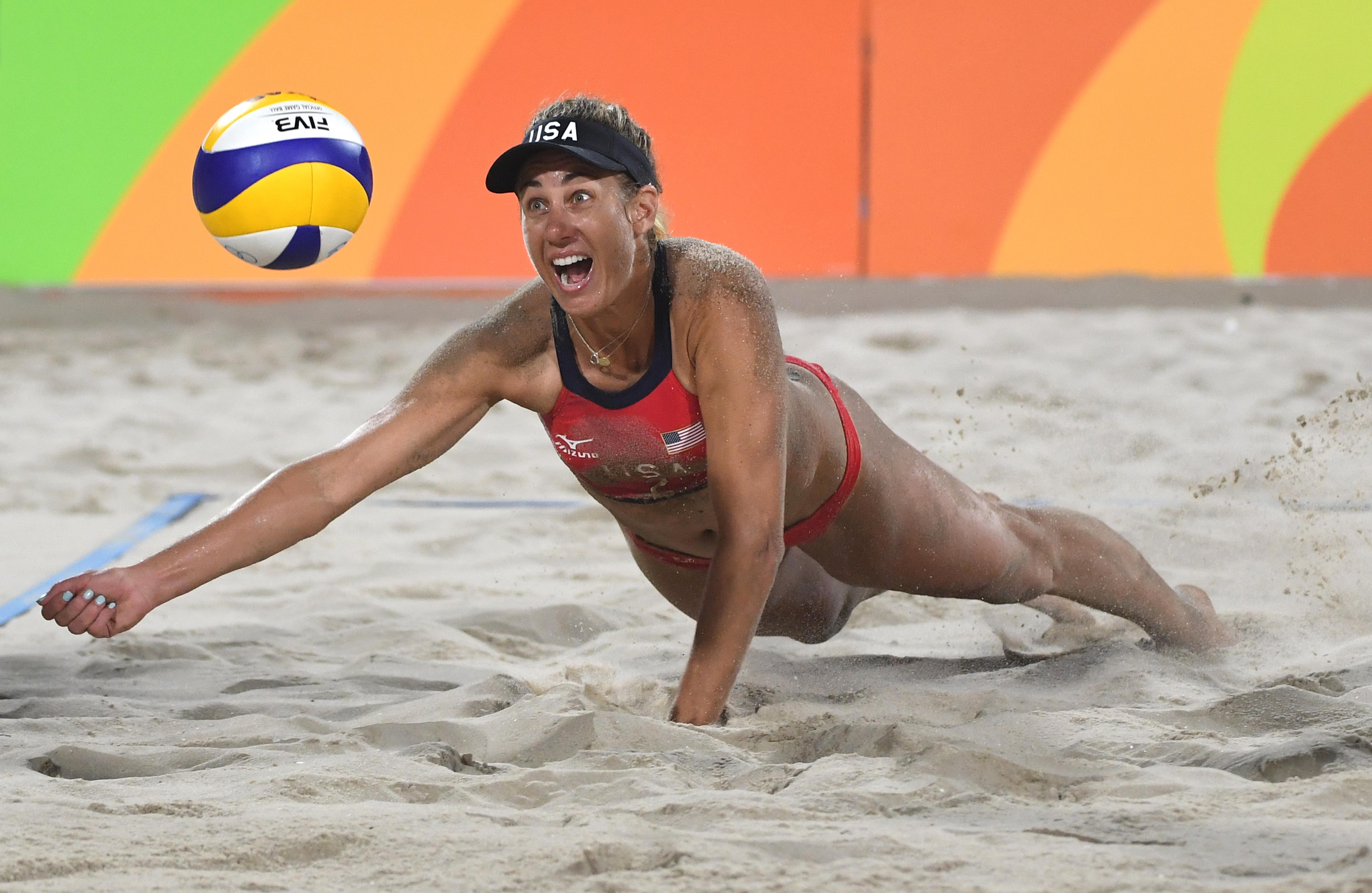 "I just really dove into strength training and tried to get as strong as I could," she says of her workout routine prior to traveling to Asia. "Our gym closed, so I set up a gym in my garage, and I just got to work doing that."
Article continues below advertisement
In the past, Ross earned silver in London and bronze in Rio, but this time around, she was able to take home the coveted prize alongside her teammate Alix Klineman, who is a first-time Olympian.
"I just wanted to make sure that I took the lessons I had learned from the previous two experiences and applied them to Tokyo and our chance of a semi-finals and finals, and I just left it all out there," she explains of her strategy. "I didn't want to go in doubting or not believing we were capable. So, I shared with Alex actually what I thought the lessons were from losing in the semi-finals in Rio and losing in the finals in London, and I really feel like that paid off, and we applied those. I still can't believe that we won the way we won – those teams are so good, but we were just so amped up and had so much adrenaline, and we weren't going to take anything for granted. I mean, it's just crazy how it worked out."
Article continues below advertisement
"I have had a couple of roadblocks," she shares. "I didn't have a lot of success, but I really stuck with it and then had a lot of success and to win a silver medal at my first Olympics is amazing, but I knew there was more in me, and I kept trying and I stayed focused. If you just stick with it, you can accomplish your goals."
Article continues below advertisement
She adds, "I hope I can inspire people to take care of themselves, push themselves, explore ways to be healthier — I think that is a really fulfilling thing for me."
While it was bittersweet that Ross' mother — who died of breast cancer when the star was in college — wasn't able to witness her greatness in person, she's "grateful for my partnership with Team Lilly, the way they have allowed me to highlight my mom's story and share her memories."
Article continues below advertisement
"Team Lilly is just so dedicated to discovering and developing so many life-changing medicines that can help people all around the world, I just think it's a natural partnership, and I just feel lucky to help to drive that messaging over the Olympics," she gushes. "I got such a good response from it, and everyone who knew my mom was messaging me saying how special that was, and so it just made the whole experience so much more meaningful for me. I didn't know going in I was going to get a gold medal, so that was such a big perk, bringing my mom's story along and then to get the gold medal on top of it is just like a dream come true."
As for if we'll see Ross at the next Olympics, she says: "I could totally see myself going to Paris, but I have to make sure that all of the variables are how they need to be for that to happen, but I feel great, and I love playing. It's a great job, so hopefully you will see me in Paris."