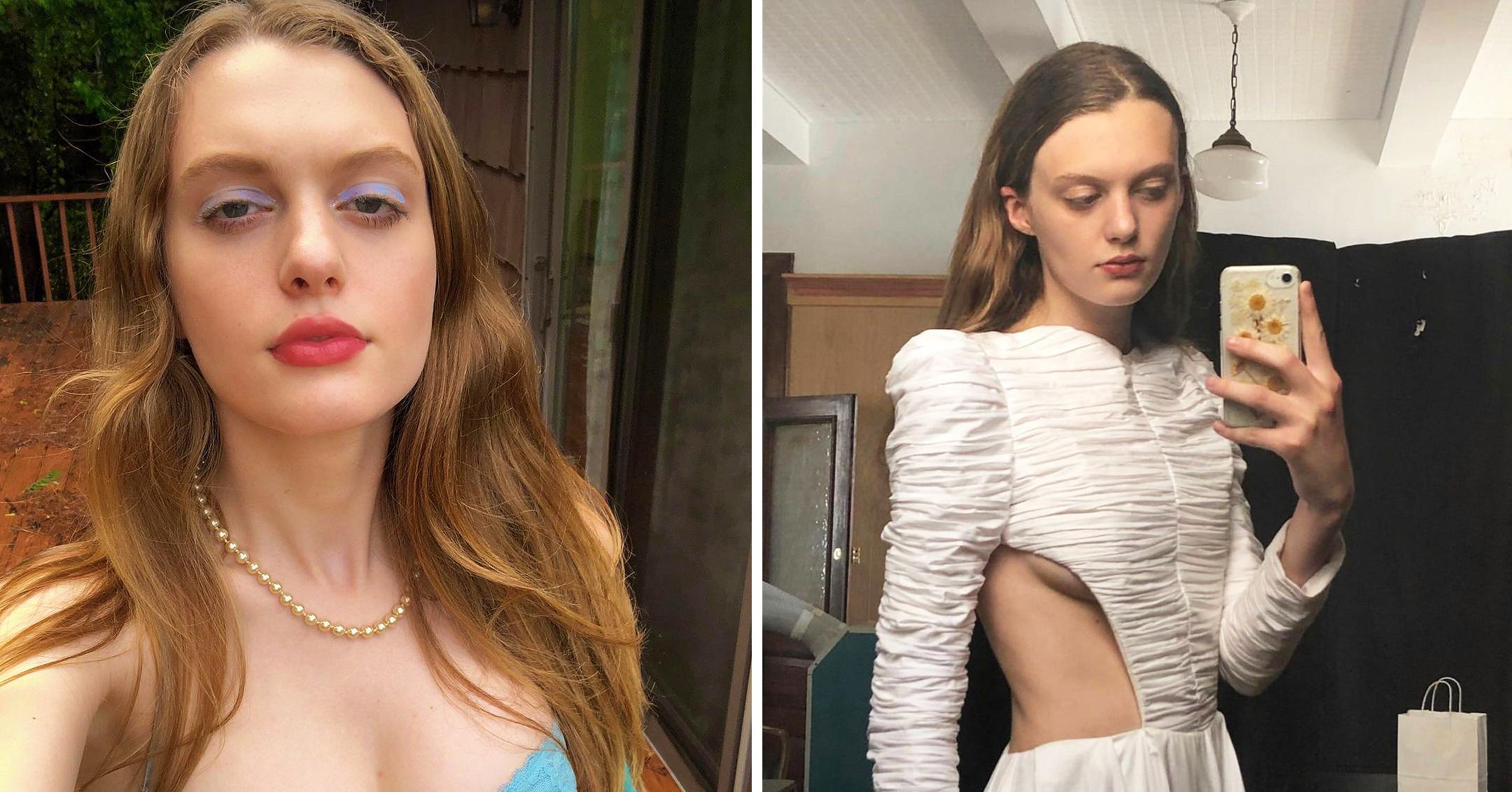 Ariel Nicholson Is 'Blessed & Grateful' To Be The First Transgender Model To Cover 'Vogue' — 'But That's Not All I Am,' She Says
Eight individuals appear on the cover of Vogue's September issue — including Ariel Nicholson, the first transgender model to land the gig.
Article continues below advertisement
The star was chosen to be a part of the publication's Generation America: The Models Changing an Industry story, which also features Anok Yai, Bella Hadid, Precious Lee, Kaia Gerber, Yumi Nu, Sherry Shi and Madonna's daughter Lourdes "Lola" Leon.
Article continues below advertisement
"Feeling unbelievably blessed to be a part of Vogue history as the first trans person to be featured on the cover of American Vogue. I'm grateful to work alongside legends," she gushed on social media. "I'm grateful for the communities that have shaped me and inspire me every day. And I'm so grateful for sweetest @kaiagerber and @mayathesinger ~~ speaking with you both about visibility, identity, and creativity was both illuminating and inspiring."
"To have the opportunity to participate in the shifting landscape of fashion is a dream come true," she added.
Trans model Aaron Rose Phillips commented on her Instagram, "My love I'm so f*****g proud of you, you are a true star and ultimate supermodel ❤️❤️‍🔥❤️❤️‍🔥❤️❤️‍🔥❤️❤️‍🔥❤️ Always honored to know your beautiful heart & soul. Enjoy this start of many special moments like this for you."
Article continues below advertisement
W Magazine's Editor in Chief Sara Moonves wrote, "I am so proud of you! This is incredible ❤️," while renown fashion designer Jeremy Scott exclaimed, "[C]ONGRATS DARLING !!! 👏🏼👏🏼👏🏼."
Article continues below advertisement
In the photos, Nicholson wears two outfits: a green shirt and floor-length skirt on the cover and a sequined gown in the pages. As she said, she's thankful for the coveted opportunity, but at the same time, Nicholson noted that a magazine alone can't bring about change.
"There are limits to what 'representation' can do," she stated. "Obviously it's a big deal being the first trans woman on the cover of Vogue, but it's also hard to say exactly what kind of big deal it is when the effects are so intangible."
"I've been put in this box — trans model," she noted. "Which is what I am — but that's not all I am."