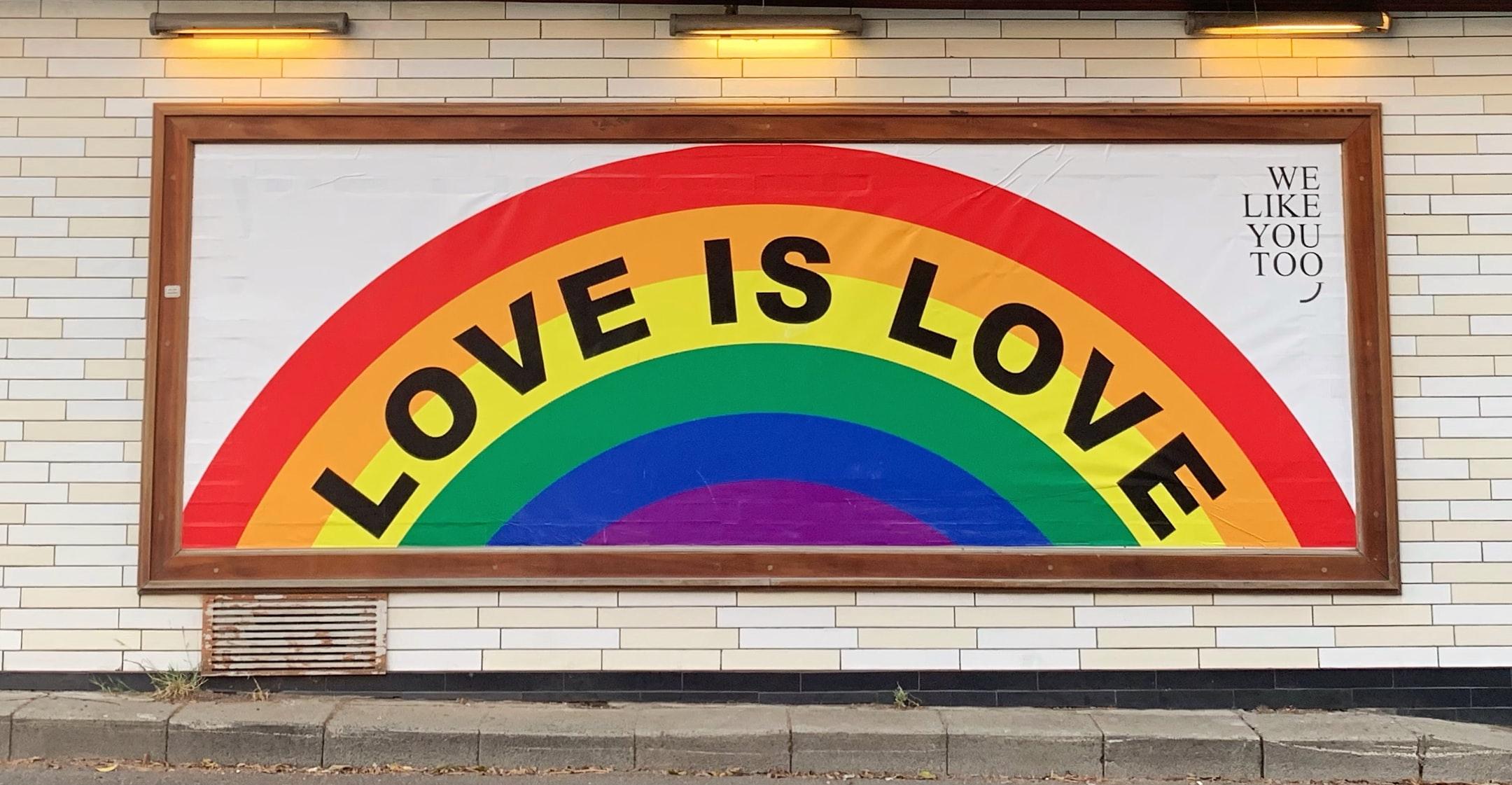 Out & Proud! From San Francisco To New York City, These Are The Best Cities For LGBTQ Singles, Poll Reveals
Since 2020 was such a doozy of a year, it makes sense that more and more people are trying to find love after they were stuck inside for over a year.
Article continues below advertisement
In honor of Pride Month, there will be plenty of celebrations (finally!) and chances to interact with new people. But what are the most LGBTQ-friendly cities that will be the place you meet your other half?
Look no further because LawnStarter ranked the 200 biggest U.S. cities on 17 key indicators of LGBTQ lifestyle and dating friendliness to get the answer.
Article continues below advertisement
LawnStarter looked at the large eligible population and LGBTQ community, in addition to LGBTQ-friendly housing and services and each city's progress toward equality and access to support organizations.
San Francisco, Calif., came in at number one, while Washington D.C. was ranked number two and Boston, Mass. was number three.
Article continues below advertisement
The other cities in the top 10 are: Minneapolis, Minn., Portland, Ore., Seattle, Wash., Rochester, N.Y., Long Beach, Calif., Denver, Colo. and New York, N.Y.
This comes as no surprise but New York ranked very high in these sections: Presence of LGBTQ Chambers of Commerce, Level of State Facilitation with Updating Gender on Identity Documents, Presence of LGBTQ-Friendly Housing Laws, Number of Pride Events and Strength of Transgender Health and Safety Laws.
Article continues below advertisement
The cities that ranked the worst for LGBTQ singles are: Metairie, La., Irving, Texas, Clarksville, Tenn., Frisco, Texas, Huntsville, Ala., McAllen, Texas, Macon, Ga., Grand Prairie, Texas, Killeen, Texas, Brownsville, Texas and Midland, Texas.
So, if you want to find your prince, queen, princess or king, the Golden State has been pretty good odds.
Article continues below advertisement
Meanwhile, Los Angeles just missed the top 10. Instead, they landed at number 11, followed by Chicago at number 12 and Providence, R.I., at number 15.
Fourt Lauderdale, Fla., came in at number 27, while Philadelphia was ranked number 83, New Orleans came in at 104 and Austin, Texas, was 112th.
Now that the world is slowly but surely opening up and vaccines are available across the nation, there's no better time to find your soulmate. Whether you're in the Big Apple or on the West Coast, we have faith that a lot of couples will be getting together this summer!