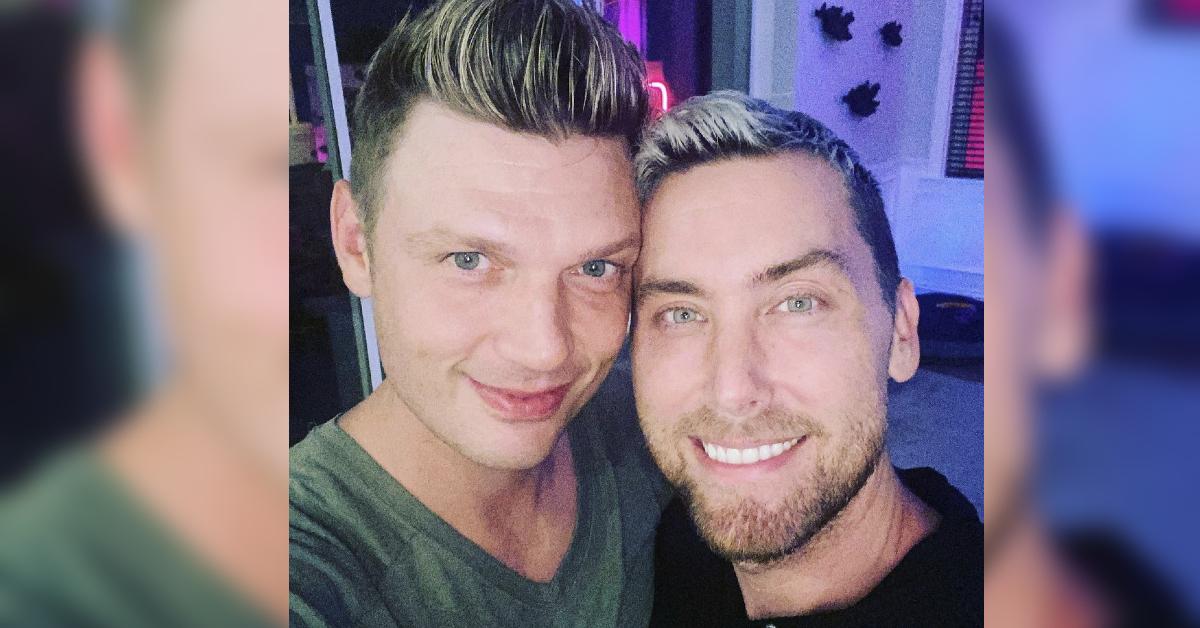 Attention, Boy Band Lovers: Nick Carter & Lance Bass Are Teaming Up For A 'Special' Mystery Project In Honor Of Pride Month
Is the collaboration '90s fangirls always dreamt of finally coming to fruition?
While the details are scarce, NSYNC's Lance Bass and Backstreet Boys member Nick Carter revealed during an Instagram Live chat that they're working together!
Article continues below advertisement
"Since it is Pride Month, I guess we can kind of tease a little something. We can't give away too much," Carter shared after NSYNC's Joey Fatone popped into the screen. "So basically, Lance, Joey, myself, A.J. [McLean] maybe — we're just going to say we're going to be doing something special. And we're going to announce it in the next week. And it's going to be huge. It's going to be really big and we're really excited."
Article continues below advertisement
"But how much more fun would it have been to be able to be out," he admitted. "It would have been so much fun. I wish I could go back and change it all."
Article continues below advertisement
Regardless of what the top-secret project is, the men are all clearly on good terms — which wasn't always the case during the height of their fame, as they revealed their former manager tried to pit them against each other.
Article continues below advertisement
"The rivalry was fun. It was fun to have your team," Bass admitted. "But then sometimes it goes a little overboard and I think right now this world is very volatile and divided."
Nowadays, the guys have a ton in common, as one month after Carter's wife gave birth to their third child, Bass announced that he and husband Michael Turchin are expecting twins (a boy and a girl) via surrogacy in November.
"I just can't wait for them to have such happy experiences," Tuchrin gushed of his future kids to PEOPLE. "I am going to get that happiness just by seeing them so happy."