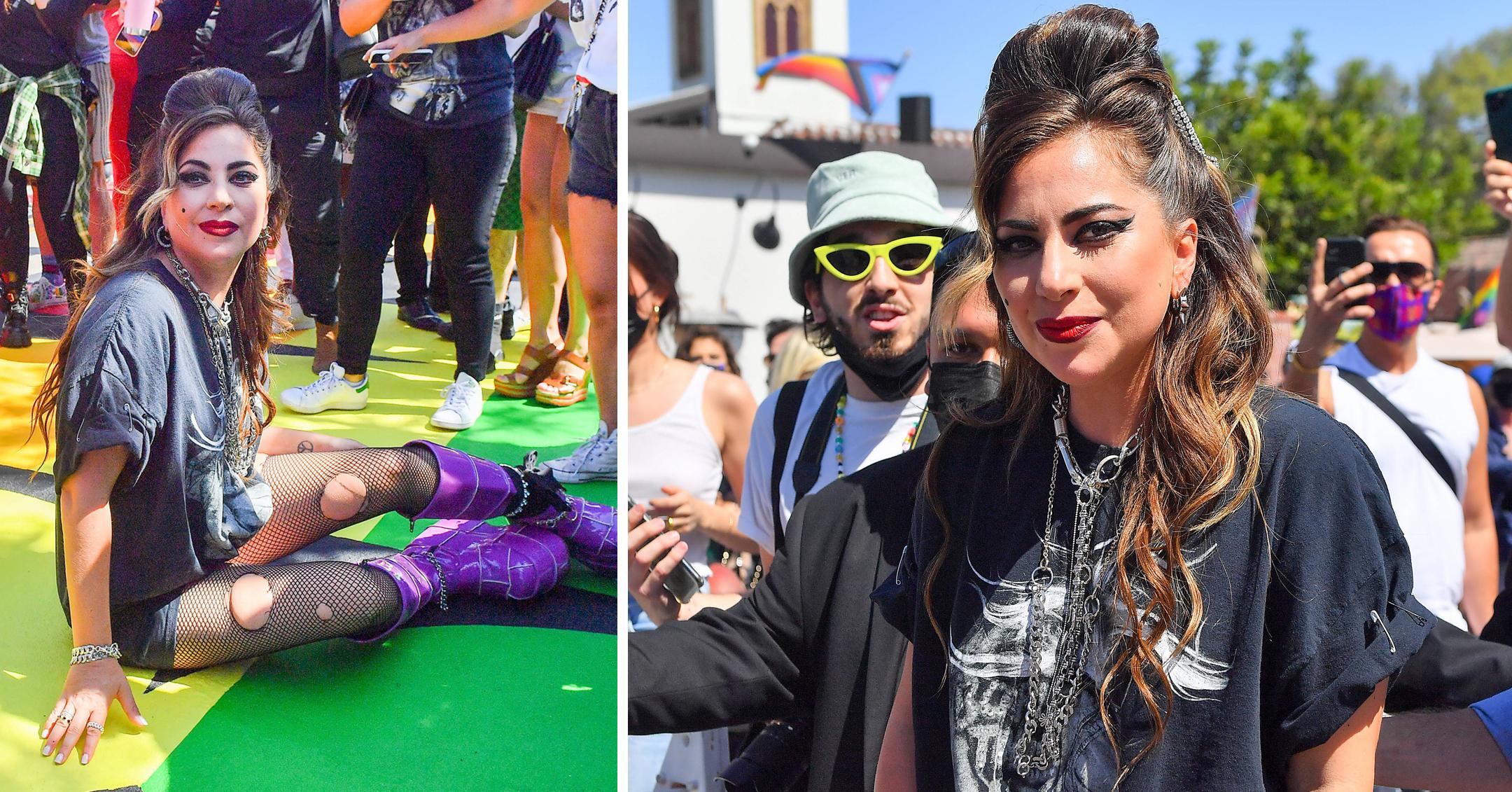 'I'll Cherish This': Lady Gaga Receives Key To The City Of West Hollywood To Mark The 10th Anniversary Of 'Born This Way'
What an honor! To mark the 10th anniversary of her album Born This Way, Lady Gaga received the keys to the city of West Hollywood on May 23. The celebration went down at West Hollywood's iconic restaurant and bar The Abbey, where there was a huge mural painted on the concrete.
Keep scrolling to see photos from the festivities!
Article continues below advertisement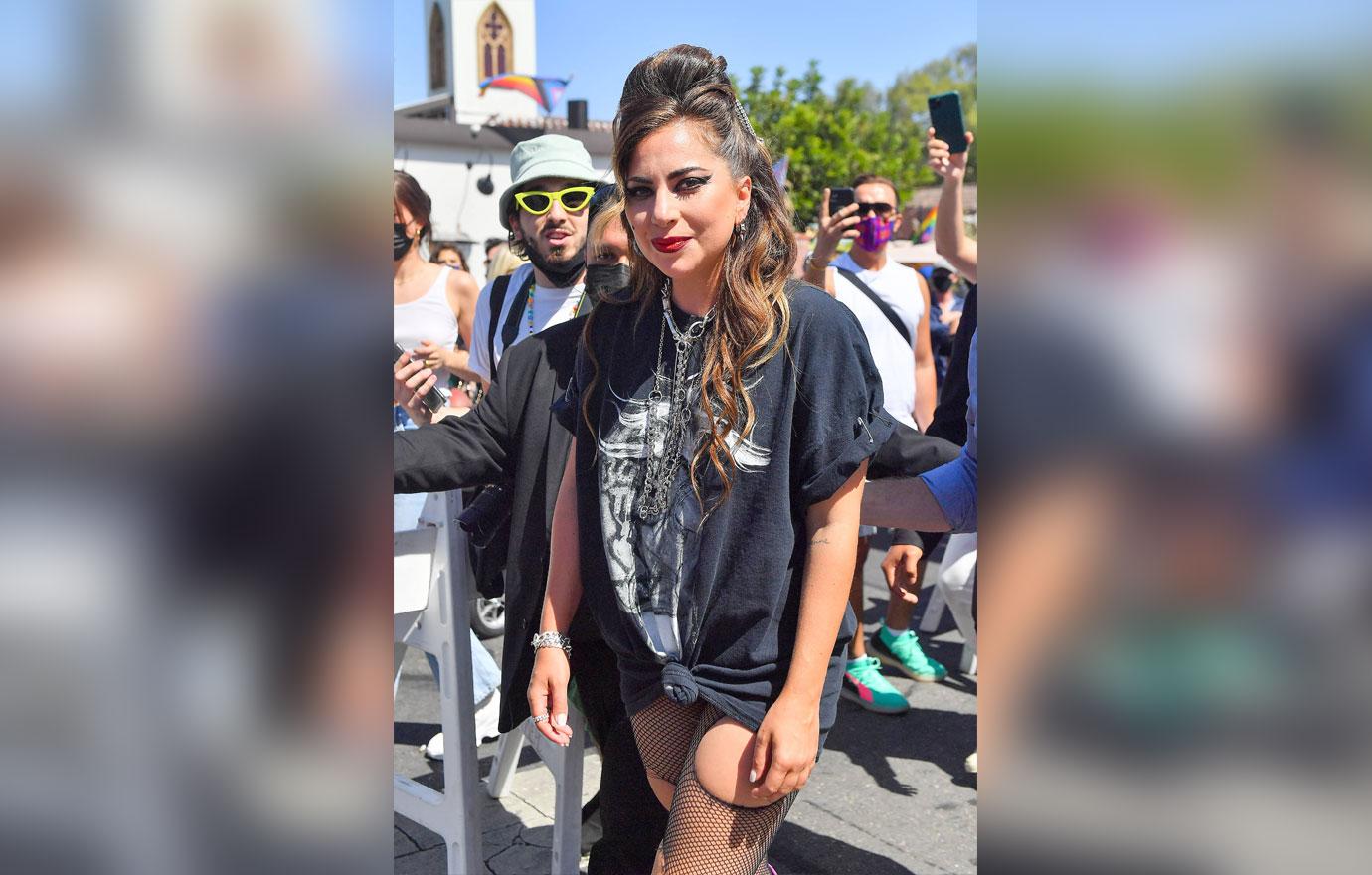 There she is! The superstar wore a graphic tee from her Urban Outfitters collection, pairing it with a ripped pair of fishnet stockings. Always the hair chameleon, Gaga rocked a half-up, half-down style in addition to bold eye makeup and a bright red lip.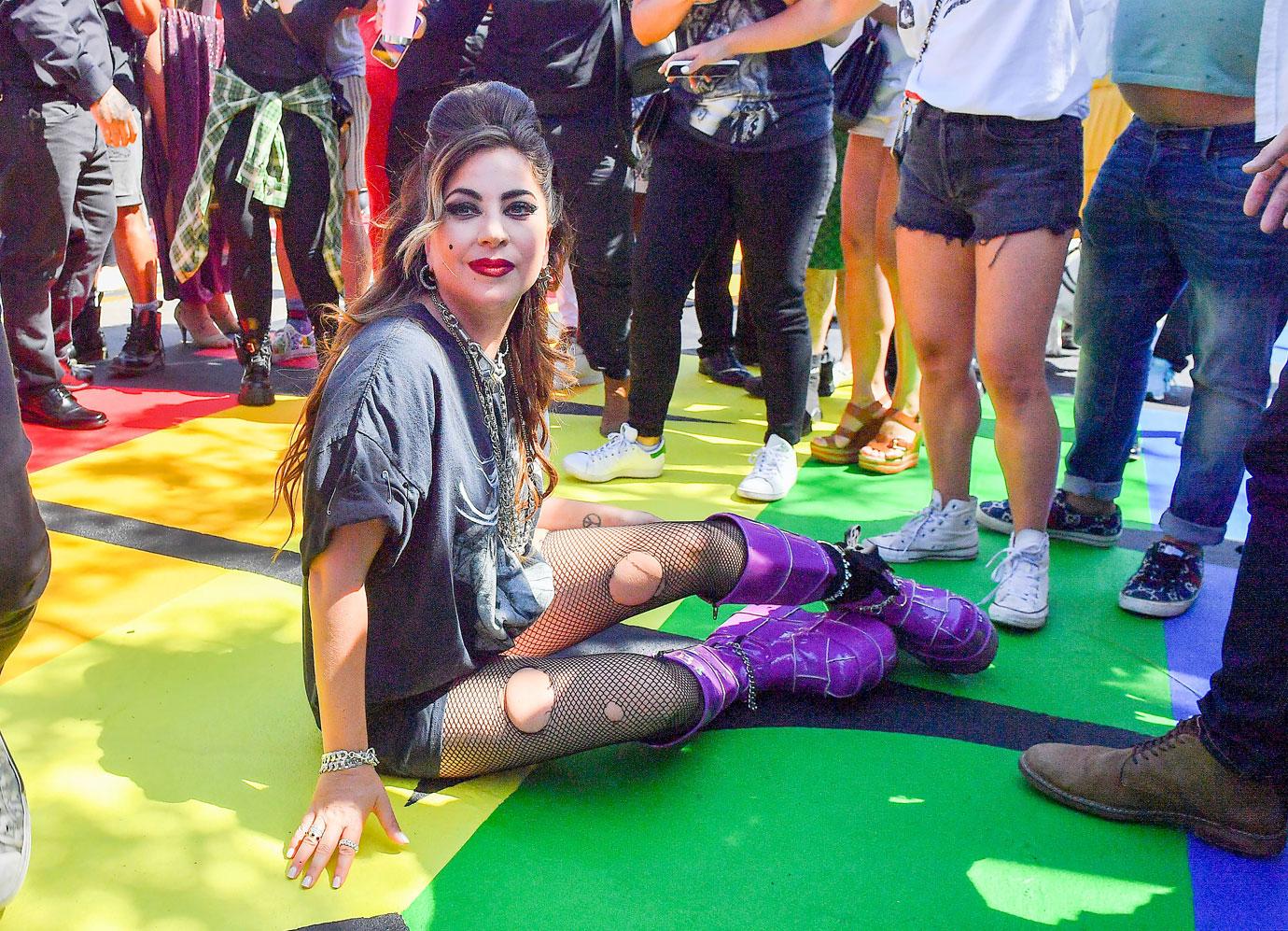 Down to earth! Gaga took a seat on the colorful artwork, showing off her purple Demonia platform boots.
"Born This Way, my song and album, were inspired by Carl Bean, a gay Black religious activist who preached, sung and wrote about being 'Born This Way.' Notably his early work was in 1975, 11 years before I was born," the singer explained on social media. "Thank you for decades of relentless love, bravery, and a reason to sing. So we can all feel joy, because we deserve joy. Because we deserve the right to inspire tolerance, acceptance, and freedom for all."
Article continues below advertisement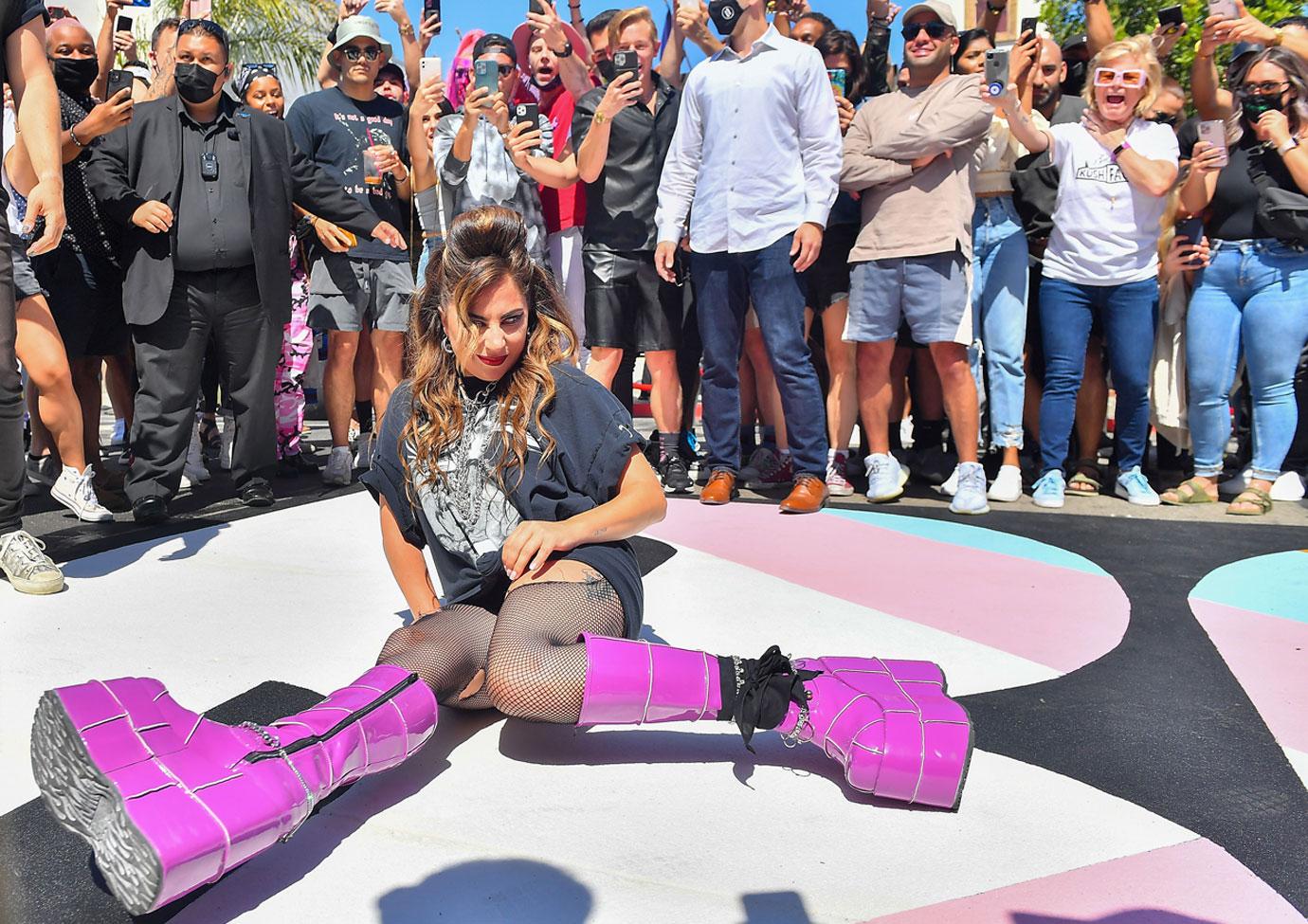 The American Horror Story star's fans went crazy as she made her way to the center of the action.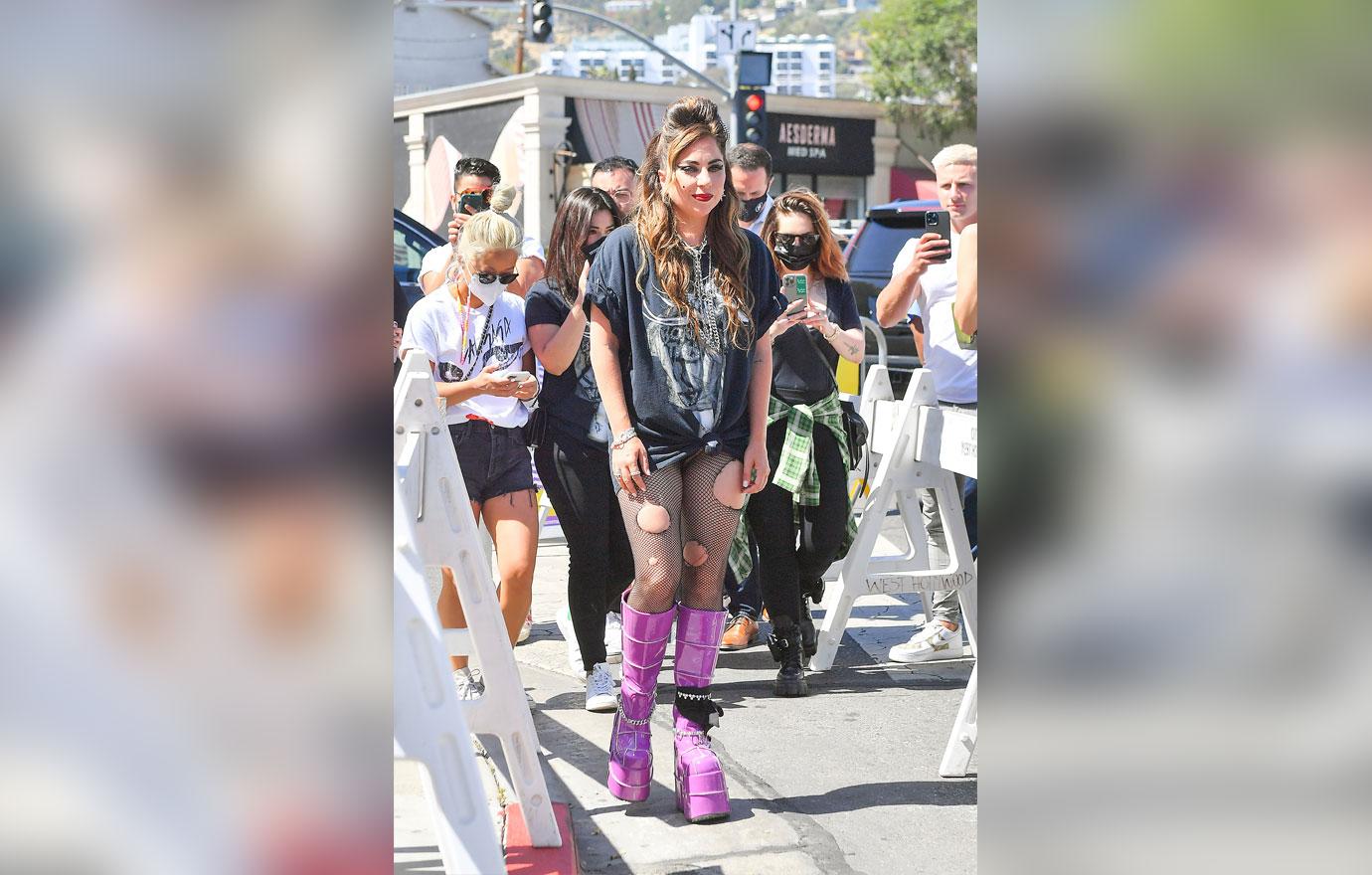 Mayor Lindsey P. Horvath was the one to hand Gaga the keys, but not before she praised the star for her activism.
"The anthem 'Born This Way' has become an out-and-proud declarative stance for countless LGBTQ people. The Born This Way Foundation fosters honest conversations about mental health with young people and seeks to eradicate the stigma around mental health struggles," she stated. "I'm overjoyed to declare today 'Born This Way Day' and, on behalf of the entire City Council, give a Key to the City to Lady Gaga as we launch Pride this year in West Hollywood!"
Article continues below advertisement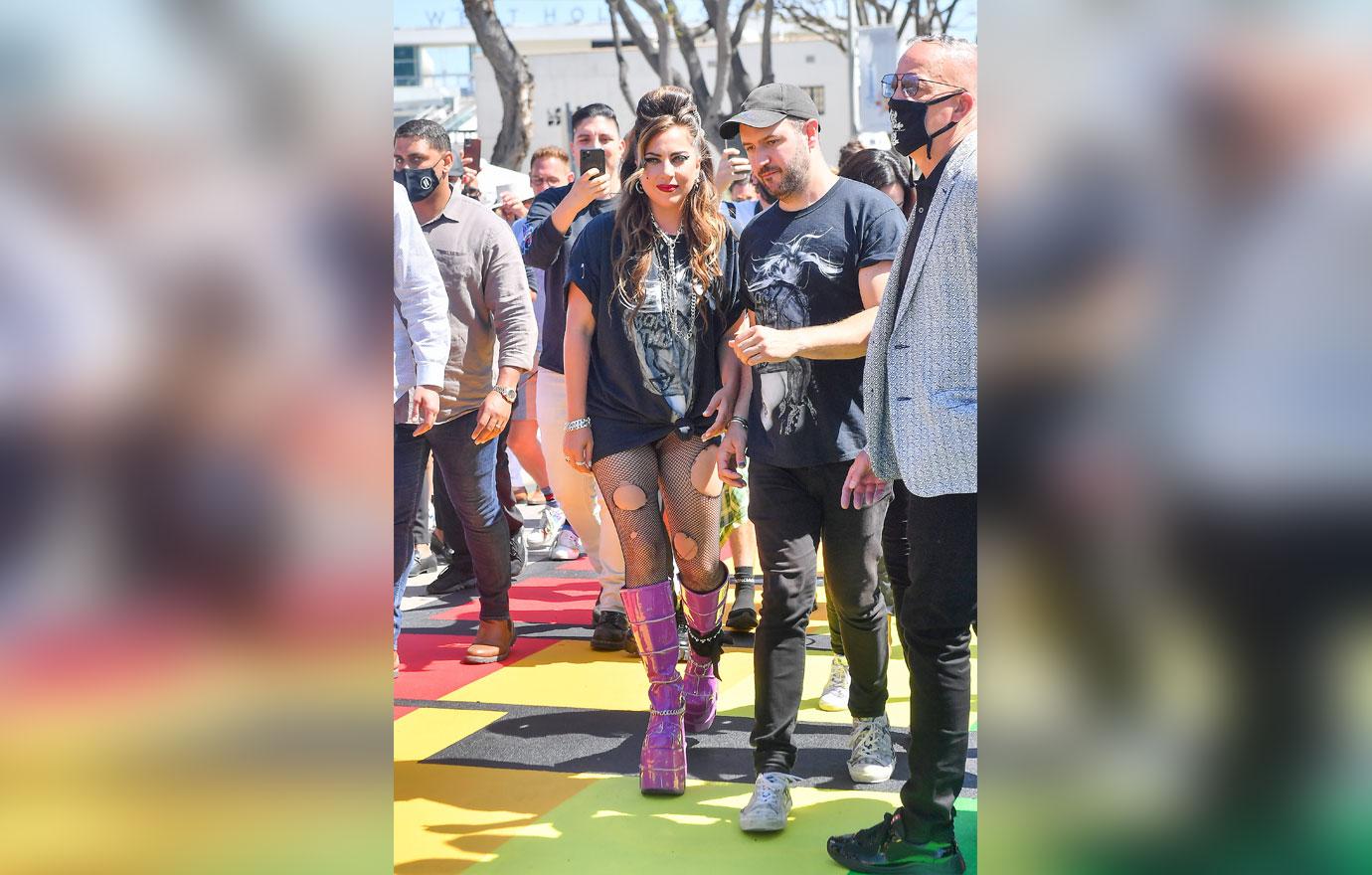 The woman of the hour thanked her fans in an energetic speech.
"You've been the motherf**king key to my heart for a long time. I'll honor this and I'll cherish this, and I promise that I'll always be here for this day ... to celebrate with you. To feel joy with you, to cry with you, to laugh with you," she declared. "Because you know what we are? We're poets and we're just talking to each other."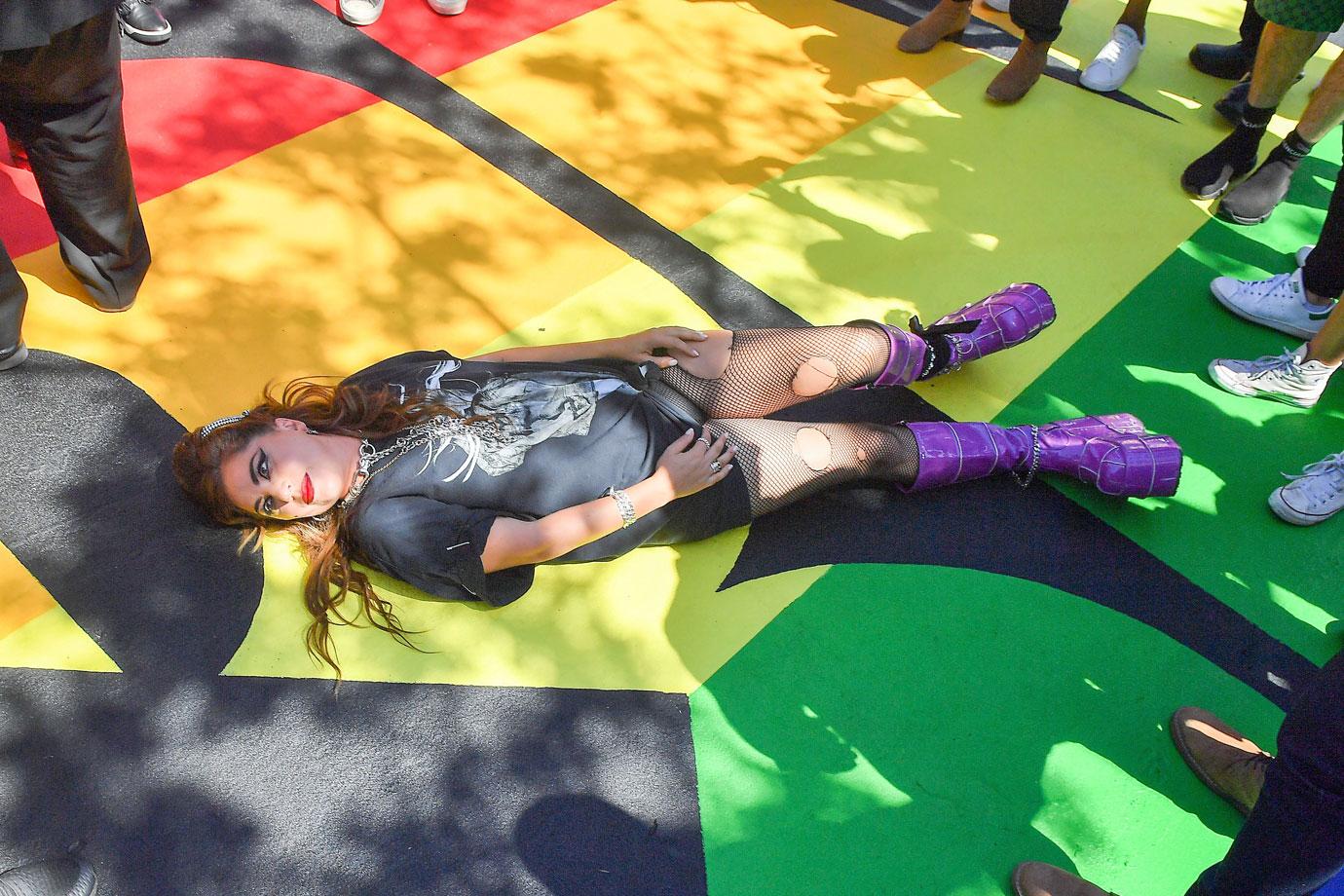 The "Love Game" crooner took a moment to lay down on the mural and look up at her surroundings.
Prior to the occasion, the star was in Rome, Italy, to film the biographical crime drama House of Gucci.