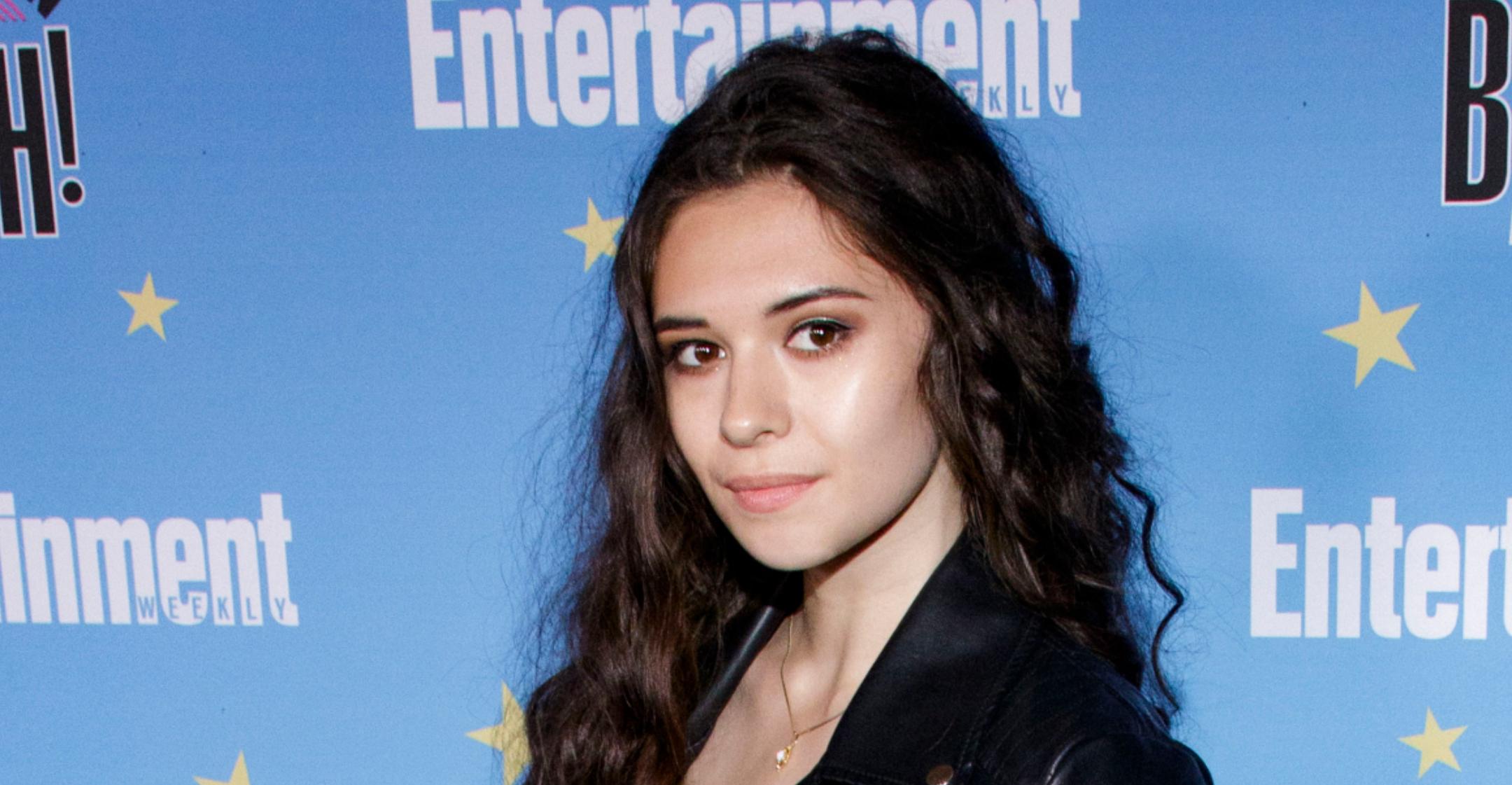 'Supergirl' Star Nicole Maines Hopes Playing TV's First Trans Superhero Sets 'A New Bar' In Hollywood — And We Couldn't Agree More
Actress Nicole Maines is a hero both on and off the screen.
In 2018, the Supergirl star joined the show as supernatural crime-fighter Nia Nal, a.k.a. Dreamer, marking the first transgender superhero in the history of television.
Article continues below advertisement
The noteworthy role is something Maines is rightfully proud of.
"In terms of representation, I hope that Dreamer has set a new bar where trans people can exist in what spaces we're allowed into," she told HollywoodLife.
"I hope that this allows trans people to be cast more for recurring roles on series," she noted. "I hope that more main characters are trans and that our stories don't revolve around our transness and that we're portrayed as who we are — people."
Article continues below advertisement
"We have stories, and we're all different," Maines explained, noting that just like anyone else, "we can make good choices and bad choices."

The brunette beauty noted that her character perfectly embodies that notion, as she's made "her fair share of terrible decisions" even though she's also made "great strides."
Article continues below advertisement
"We've seen her as this three-dimensional, multifaceted character and I hope that we see more trans representation like that because that's how we are in real life," the advocate stated. "We're not any one version of transness; we're people. I really hope that it sets a standard for that."
Even before portraying the popular superhero, the star made it her mission to help others in the LGTBQ+ community feel accepted.

In 2016, she shared her story while on stage at the GLAAD Awards.
Article continues below advertisement
"I've known I was trans since I was 3 years old," she revealed. "And I knew in my head and in my heart that I was supposed to be a girl."

For most of elementary school, she used the girls' bathroom, until a classmate's grandfather called attention to the situation. After being called derogatory names, her family moved three hours away from their home.
Article continues below advertisement
"I hid my transgender status for two years to avoid further discrimination and harassment. I was now even more alone."

Her family then decided to fight, winning a court case — but Maines hopes that lawsuits in this type of scenario will one day be a thing of the past.
"I wasn't fighting just for me though. We were fighting for all LGBTQ people who were targets for violence, isolation and discrimination," she declared. "Every positive representation brings a sense of normalcy and human connection to LGBTQ people like me."