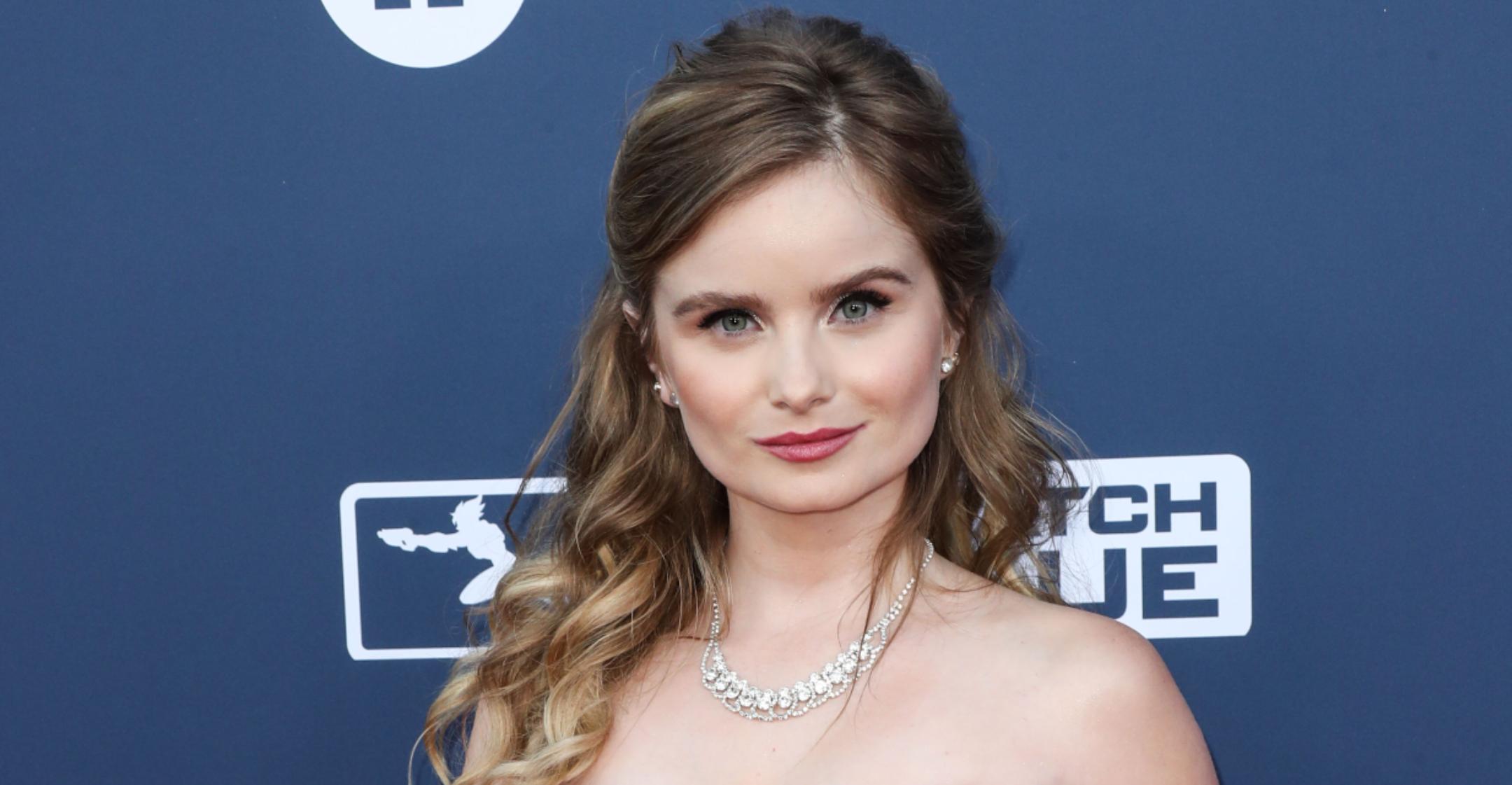 On A Mission! 'Everything's Gonna Be Okay' Star Kayla Cromer Hopes 'To Get Rid Of The Stigmas' Surrounding Autistic Actors
Actress Kayla Cromer has big goals.

The star landed her first main role in a series when she was cast in Freeform's comedy Everything's Gonna Be Okay. Cromer, who's on the autism spectrum, plays Matilda, a character with the same disorder, but Cromer's determined to "get rid of the stigmas in Hollywood."
Article continues below advertisement
"The biggest thing for me is proving that I can book different roles," she explained to PEOPLE. "I didn't see characters like me on TV growing up. I would have been really happy to see it more."

"Autism doesn't define me," she stated. "I hope to open more doors for people in the disability community. And I'm so excited for what the future has in store."
Article continues below advertisement
The blonde beauty was diagnosed with dyslexia, ADD and dyscalculia as a kid, which made it hard for her to not only learn in school, but to also make friends.

"I felt like an outsider. I was always the last to finish in class. And I wanted so badly to fit into social circles at school, but friends and parties were few," she recalled. "I won't say the word, but I've also been called R-E-T-A-R-D. People are still viewed by labels."
Article continues below advertisement
She caught the acting bug after watching Pirates of the Caribbean, which stars Orlando Bloom and Keira Knightley, both of whom have dyslexia.

"They've never let their disabilities stop them," she noted. "That just wowed me."
Article continues below advertisement
But aside from expanding her resume — the actress gushed it's her "dream" to be in a Marvel movie and have a guest role on Law & Order: SVU — Cromer is more than proud to represent the autism community on screen.

"It's amazing, it's such an honor," she told The Post. "I take being a role model very seriously."
"Definitely my favorite part of playing Matilda is that there are so many ways to play her," she shared. "And having fans see themselves in those scenes — my [messages on social media] are constantly blowing up with fans saying positive things about her."