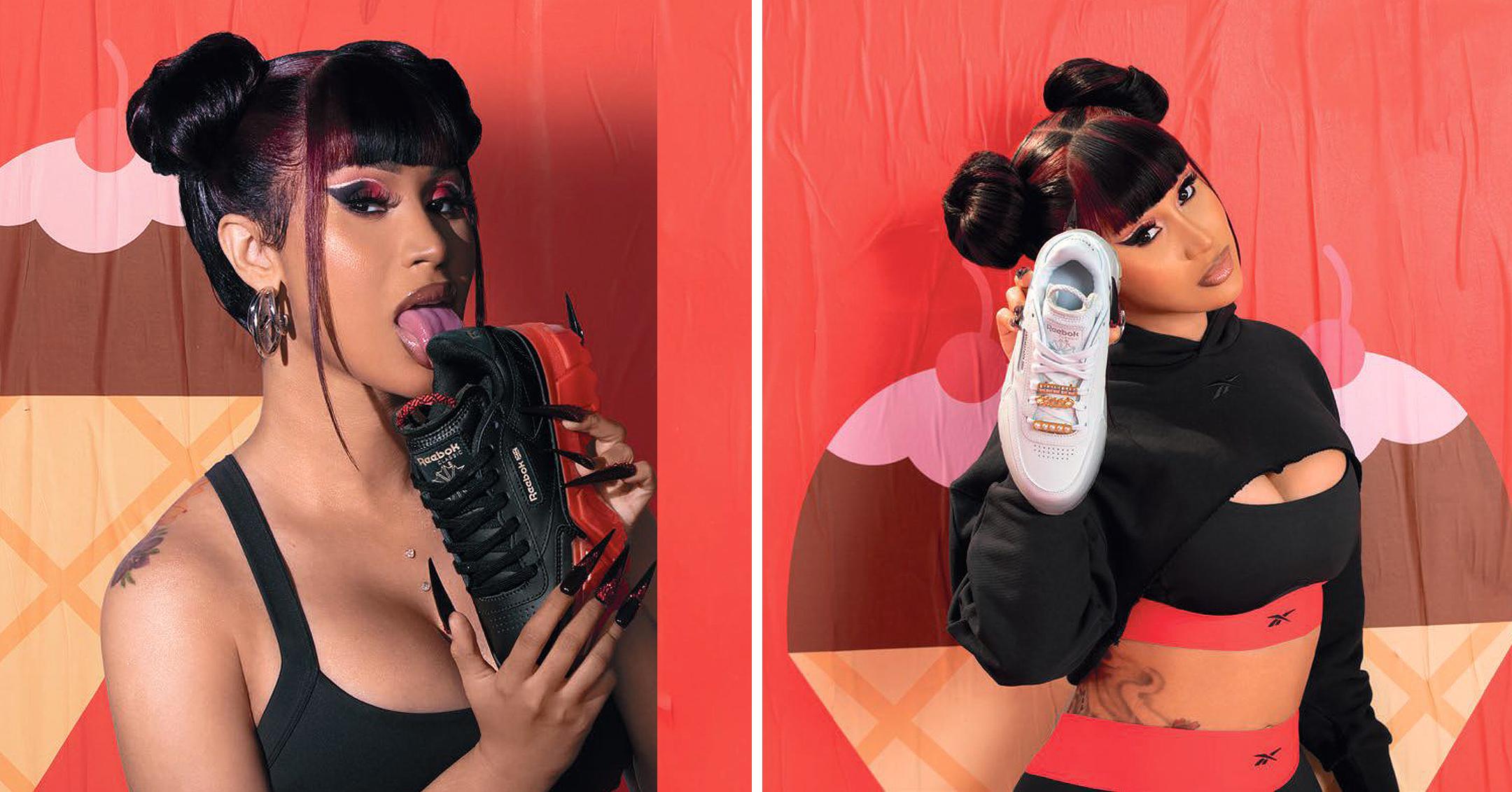 Cardi B Turns Up The Heat For Her First-Ever Reebok Collaboration, Which Was Inspired By Her Time Growing Up In NYC
Cardi B is making her mark on the athleisure world with her first Reebok collaboration.

"I drew a lot of my inspiration from growing up in New York in the nineties," she told Rolling Stone of helping design the Summertime Fine Collection. "I used those moments as inspiration to make beautiful clothes for women today."
Article continues below advertisement
The line consists of sneakers, tops and jackets, all in different materials and colors, from lavender to blood red — and best of all, it's actually affordable!
"Cardi was really specific about how she wanted the collection to be accessible," Reebok Cardi B Footwear Product Manager Molly Kazarian noted. "Accessibility is clearly important to her, and you can see this everywhere from sizing to price point."
Keep scrolling to see the "Up" rapper model designs from the collection.
Article continues below advertisement
The star showed off her tattooed abs in a black and red sports bra and matching pair of leggings. She topped off the look with a cropped hooded sweatshirt.

"This collection gives every woman the product they need to feel sexy and confident," Cardi declared. "The waist-snatching tights and curve hugging silhouettes make everybody look amazing."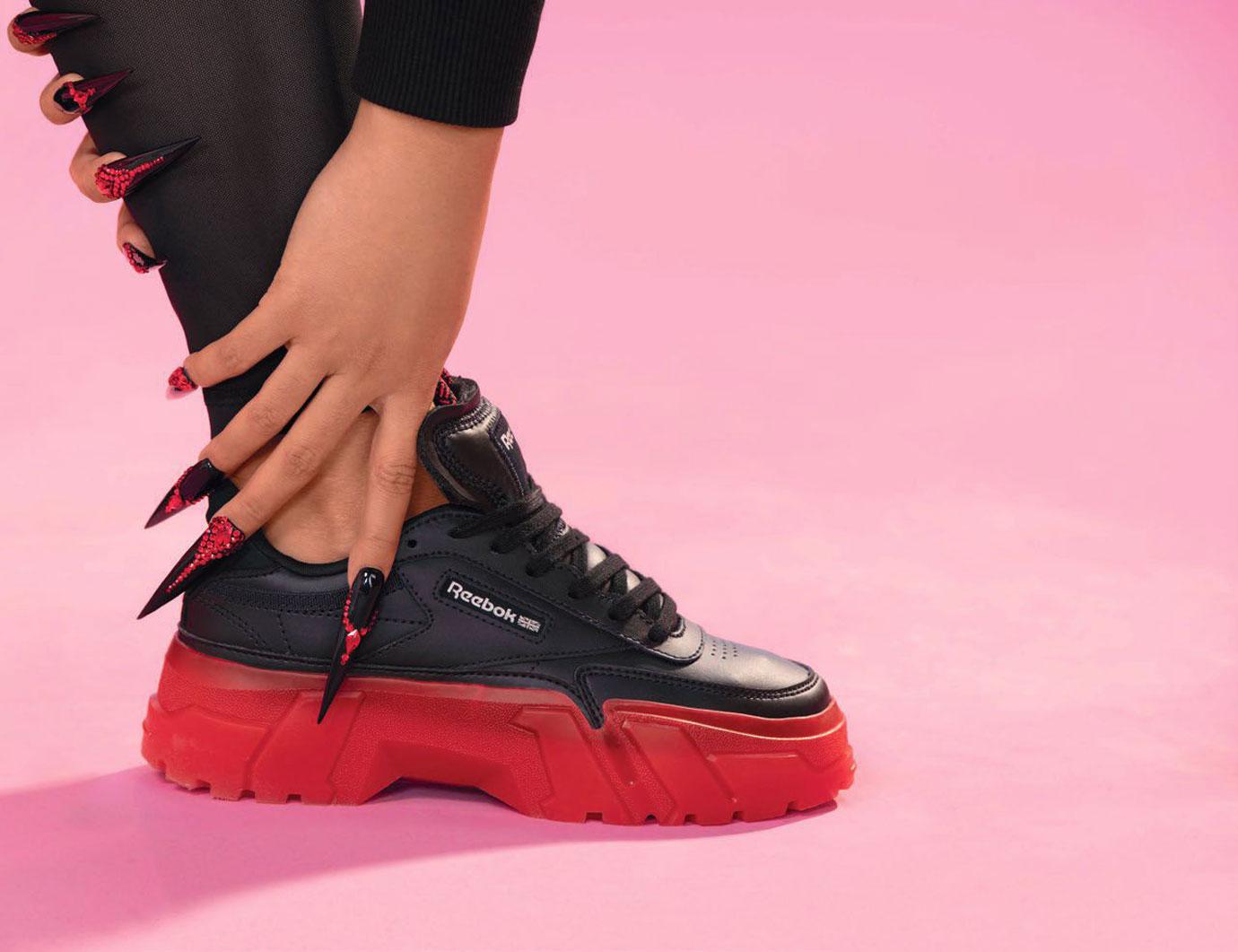 Cardi couldn't resist the opportunity to rock a matching manicure, getting her long pointed nails painted black and embellished with red deigns. The Club C show style shown here features a leather upper and a thick platform. It also comes in a few other color combos and is available for men, women and girls.

"We collectively knew she was passionate about fashion," stated Reebok Cardi B Footwear Design Director Zac Andrews. "But we followed her lead as to how to keep things elevated."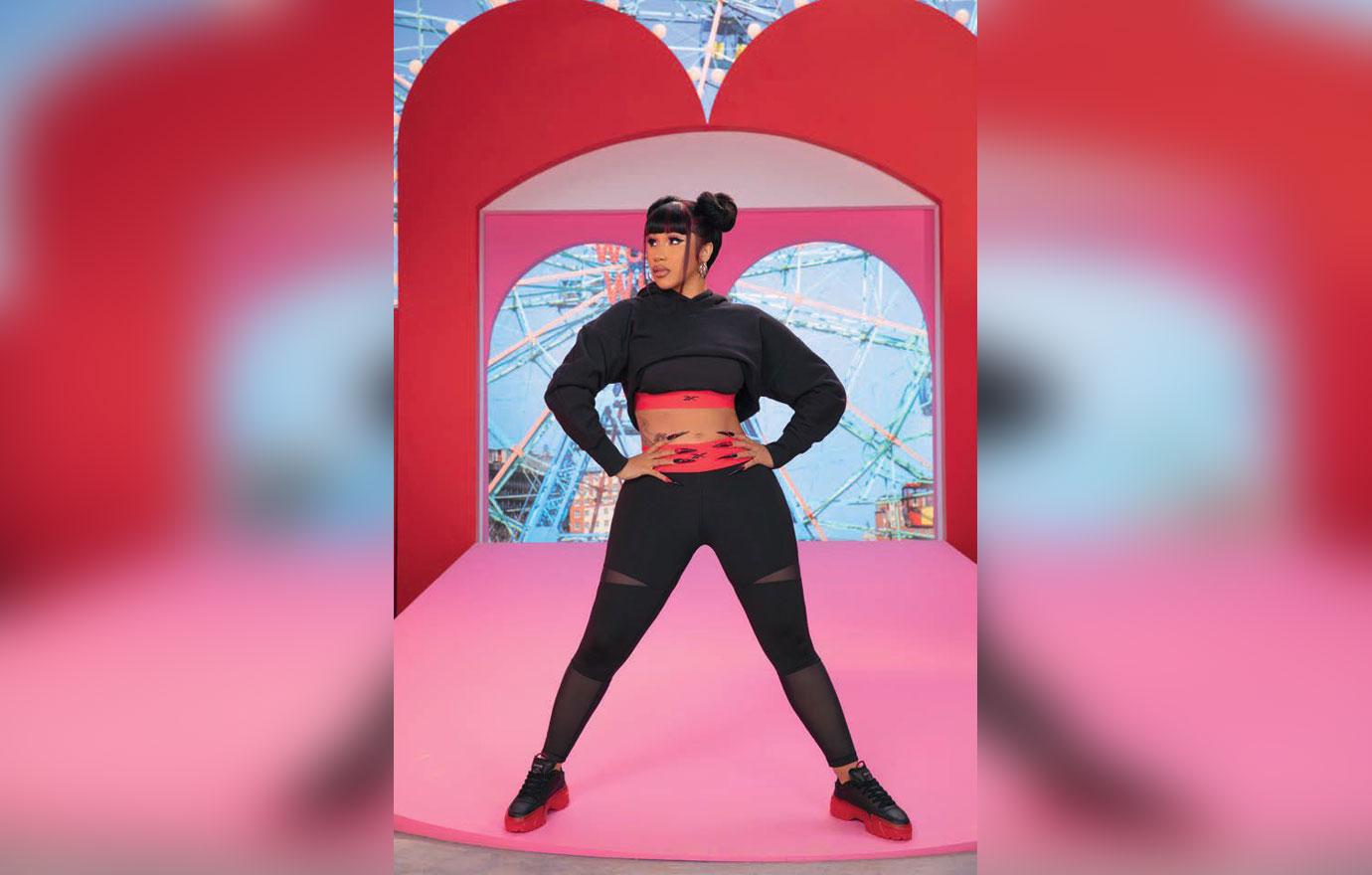 A full 'fit! Cardi's leggings featured mesh cutouts, while another pair in the line come in a high-rise style.

"Today's consumer is not down with BS," explained Kazarian. "They see through brands. With the Cardi B shoe collection, it's clear she didn't do it for a check. After collaborating with her, we ultimately just let her be herself."

Every item in the collection is available from sizes 2XS to 4X.