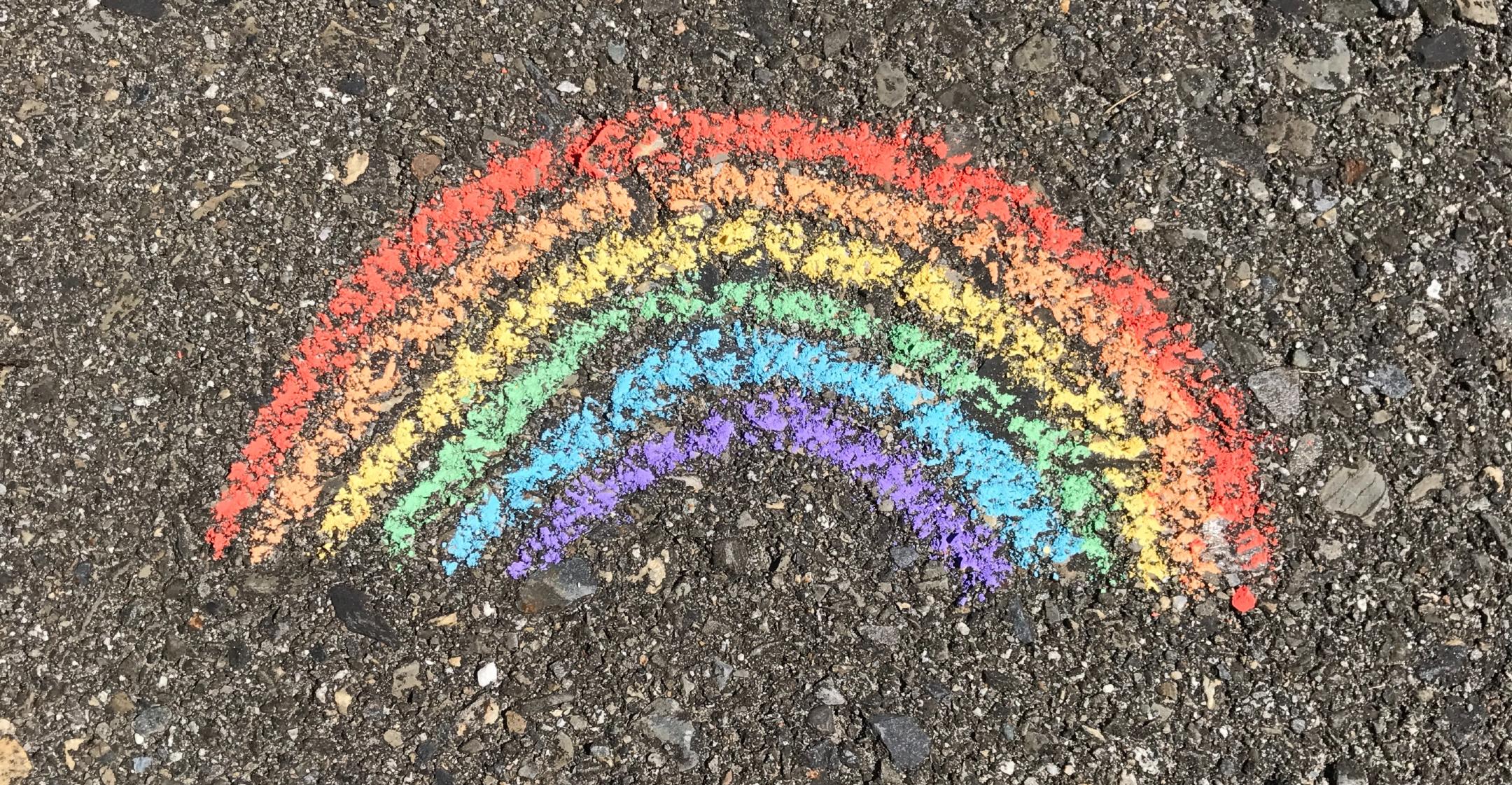 Queer Mom Aimee Suzara Has Some Valuable Parenting Lessons Up Her Sleeve — 3 Creative Tips That Will Change Your Life For The Better
It's not easy to be a mom. Not only is caring for your children a full-time job, but you also face the dilemma of juggling the myriad of other hats you wear.
Here are some common questions moms ask: "How do I balance it all?" and "How do I take care of myself while also taking care of my children?"
Additionally, they struggle with social demands and not being able to prioritize everything.
Article continues below advertisement
These moms are not being dramatic either. According to Brink, "The burden of child care disproportionately falling on women reveals the persistence of prohibitive expectations for women's roles in society." In today's world, it's believed that women should be able to do it all, and they are stuck trying to figure out how.
What is the answer then? Is it that, yes, women ought to do everything — they just need to work harder and smarter? Or is there another way? Sometimes it takes a person who is willing to buck societal norms and do things in new ways in order to pave the path for others, which is precisely what poet and playwright Aimee Suzara did when she decided to become a parent.
Article continues below advertisement
Keep reading to learn three valuable parenting lessons from Suzara that can help moms find a way not to do it all — but to be more themselves.
Be Creative
There is not a mother out there who isn't creative, but Suzara — who is bisexual — takes it to a whole new level. She was over 40 when she decided she wanted to become a mother — but she had no partner at the time. Instead of making a hurried decision to get married and conceive, she decided to think outside of the box.
Article continues below advertisement
Suzara enlisted the help of her friend Aimee, who is a facilitator. Together, she and Aimee made a chart listing all the paths she could take to motherhood — conceive with a cisgender male, join with a female partner, use a sperm donor or adopt. Then, she ranked the options.
"This conversation was a turning point and an important one in my journey to becoming a mother – representing creativity, open-mindedness, and community support that continued to characterize my parenting journey," Suzara explains of the process.
Suzara ended up deciding to have a baby with a cisgender man, whom she also married. Though she picked this more traditional path to parenthood, she explains that it was neither a typical nor an easy option in the end. In fact, her husband is in Cuba and has been there throughout the pandemic, so she went through pregnancy and childbirth without him. Currently, she is working to sponsor him while raising her new child alone.
Article continues below advertisement
Moms must be willing to take decisions into their own hands and problem solve — without worrying about what other people think.
Suzara explains that her boldness and creativity comes from her queerness. "My role models, such as queer BIPOC icons Audre Lorde and Gloria Anzaldua and many more, speak, write, and are bold in the face of criticism, discrimination, and hate," she says.
Article continues below advertisement
Build Your Community
Since Suzara's husband hasn't been around, she has had to build a community she can rely on. Additionally, Suzara explains that her belief that "no one can nor should take away who I am, whom I love or have loved" has been an essential part of her parenting journey. How? By making her unafraid of judgement.
So much so, Suzara enlisted the help of another of her friends, Mona, who ended up being her main birth partner. When they attended birth meetings together, people assumed she and Mona were romantic partners, which didn't bother Suzara one bit.
Suzara explains that involving Mona was the beginning of her creating a "collective care model" for raising her child. Together, the pair "actively participate[d] in caregiving and provide[d] guidance to my son."
Article continues below advertisement
Suzara explains that her idea of the "village raising the child" is not as common in Anglo/Western cultures — but it is common in her own Filipino heritage, her son's Cuban one, as well as in the queer community. "Both single motherhood and queer parenting are about forging a path not celebrated or modeled in mainstream culture, media or education," she explains.
Forge Your Own Path
Suzara explains that since she is bisexual and has been in relationships with both men and women, she knows what it's like to be seen as "straight" and normative, as well as what it means to be seen as lesbian. She prefers to call herself "queer" rather than "bisexual."
"'Queer' is about non-normativity, creativity, and diversity far beyond homonormative culture," sex therapist Chris Donaghue explains of the difference.
Article continues below advertisement
"Labeling," Suzara adds, "is a product of patriarchy and heteronormativity which says that we must belong inside one box." Because of this, Suzara is forging her own path — and she wants her son to also be proud of all of his identities and not care what others think.
"My experience and worldview enable me to see challenges as possibilities, and to face every obstacle with optimism. I know that inventing the path is possible, even if there are not enough models and examples. By sharing our experiences, we are helping illuminate the path for future generations," she says.
Suzara's journey is indeed enlightening. It begs parents to ask themselves this question: "How will you forge your own path?"
Article continues below advertisement
Whatever identities you bring to the table as a parent, there is a lot to be learned from Suzara. As she says, "Being a queer mother of color is radical: It is about creativity, authenticity, and a proud dismantling of notions in a world not set up for us."