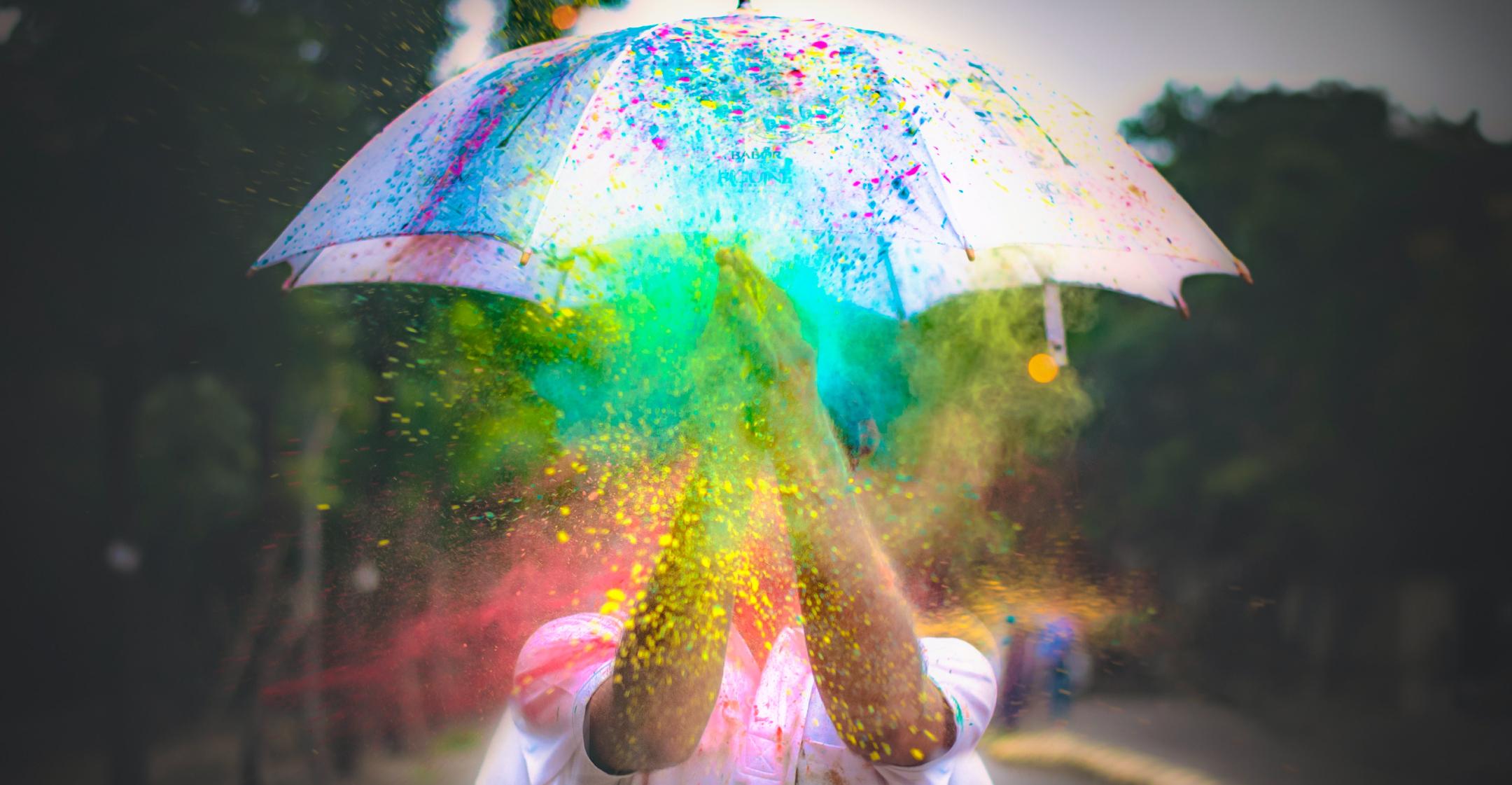 Tips for Being a Parent & an Ally During Pride Month
According to Health, "More Americans than ever identify as lesbian, gay, bisexual, trans and/or queer (LGBTQ+)," and "9.5 percent of 13- to17-year-olds are LGBT." Trans clinical social worker Elijah C. Nealy, PhD, explains this is partially because "there's a greater degree of acceptance" in the world, even though we still have a long way to go when it comes to supporting the LGBTQ+ community.
Article continues below advertisement
Indeed, even here in America, people of all ages face feelings of shame, judgment, and even physical, mental, or emotional harm when they consider coming out. For example, Health magazine reports this heartbreaking statistic: Nearly half of all LGBTQ+ teenagers under 18 say their families shame them for being LGBTQ+.
Family Equality explains, "Coming out means making yourself vulnerable and facing the potential of rejection." For the entire LGBTQ+ community and black trans people in particular, it may even mind putting their lives at risk.
As a parent, what can you do to support and be an ally to the LGBTQ+ community at large, or your own LGBTQ+ child?
Family Equality reports that "LGBTQ+ kids who are supported by their families and communities are more likely to have physical and mental health outcomes on par with their straight and cisgender peers."
Here's what parents can do to be supportive towards their kids so they feel safe talking about their sexuality and living their truth.
Article continues below advertisement
Be a Beacon of Unconditional Love & Support
According to Family Equality, the first thing you should do after your child comes out to you or shares any details about their sexuality, gender expression, or sexual orientation is to remind them you love them and thank them for trusting you enough to tell you. 2
Say 'I Love You' To Your Kids — A Lot
Brian Wenke, who is the executive director of the It Gets Better Project, says that "parents can't say 'I love you' enough." He adds that it's important for your love to be unconditional.
Writer and parent Joshua Becker tells his kids he loves them every night because he wants to let his kids know there is someone they can trust. And when kids trust their parents, they feel safe to share their truth.
Article continues below advertisement
Talk With Your Children About Everything
A good habit to build with your kids is the habit of conversation, from the small stuff to the big stuff. Wenke suggests knocking on your child's door often to chat and ask questions — even if it irritates them a little. He explains that pursuing your child and letting them know you are open to talking builds trust. So, when they're facing a challenging situation in their personal life, they'll feel safe coming to you.
Listen Well
You might think you know your child better than anyone, but the truth is, they know who they are. When they share that person with you, don't talk over them or appropriate their suffering — just listen to them and believe them. Remember, even saying "positive" things can be damaging when just listening would help. Health tells the story of Elisa, whose daughter Lily came out to her as trans. Elisa responded by telling her daughter, "you're such a pretty girl, you're such a strong girl." Over time, Elisa realized she needed to listen to her daughter and believe her. And when that happened, Lily was able to seek help and transition.
Learn how to practice active listening here.
Article continues below advertisement
Become An Ally
As Family Equality says, "If you child comes out as asexual, biromantic, and gender expansive, take the opportunity to learn more!" The site recommends reading up on LGBTQ+ history, terminology, the LGBTQ rights movement, and LGBTQ icons. It also recommends supporting organizations that are actively working to make this world a safe place for LGBTQ+ people of all ages.
Jason Collins was the first male athlete to come out as gay, which then spurred a host of other gay athletes to come out of the closet as well. Parents would do well to head his words: "Openness may not completely disarm prejudice, but it's a good place to start." And when they do, they will become a part of making this world a better, safer place for all.