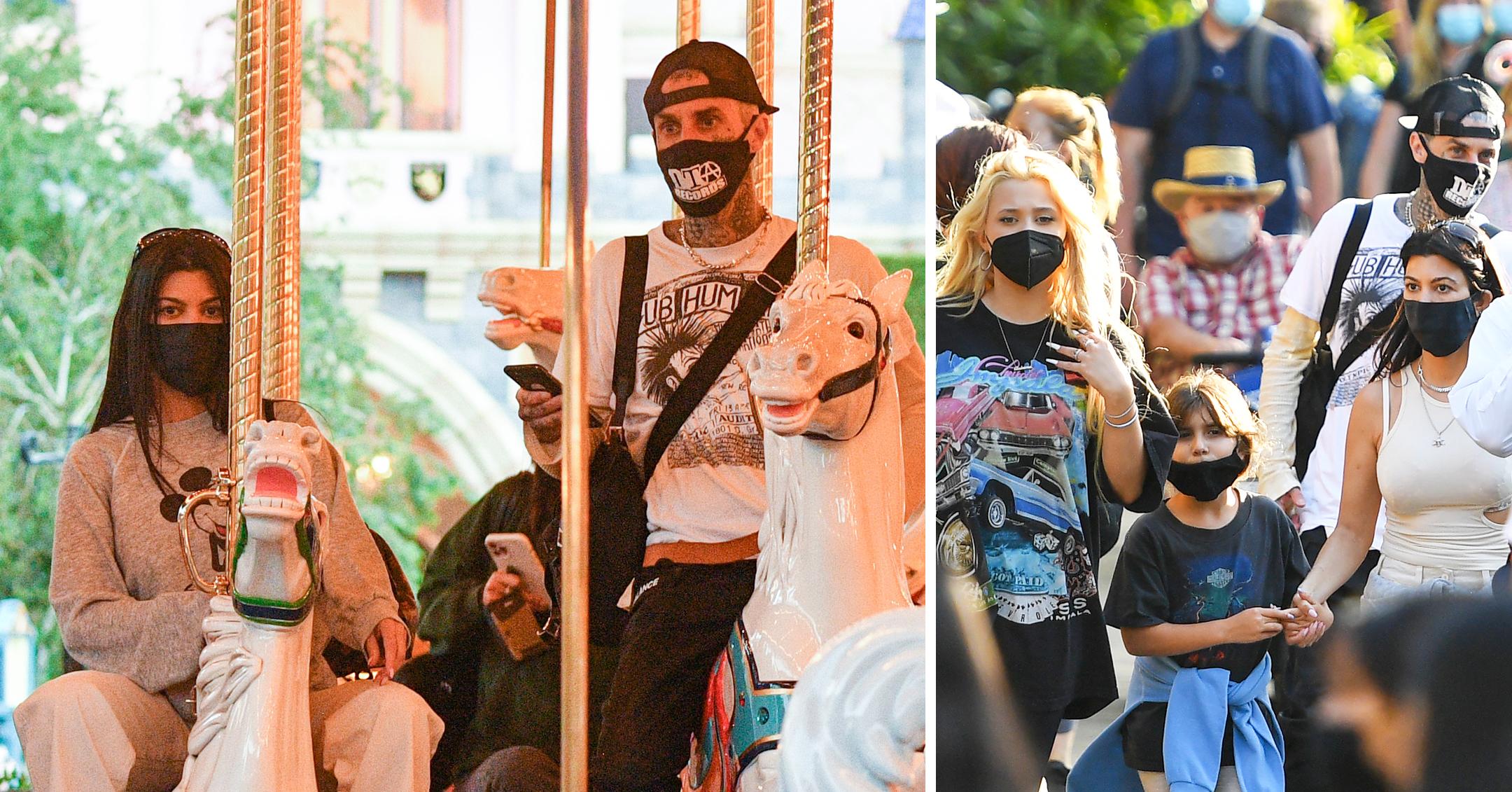 The Happiest Place On Earth! Kourtney Kardashian & Travis Barker Take Their Kids To Disneyland — See Photos
One big happy family! Kourtney Kardashian and Travis Barker — who started dating in January — were spotted taking their kids to Disneyland on May 19.
Article continues below advertisement
The reality star brought her eldest son, Mason, and daughter, Penelope, on the trip, while Barker had his daughter, Alabama, son Landon, and stepdaughter Atiana De La Hoya tag along.
Scroll through the gallery below to see their fun day out and about!
Article continues below advertisement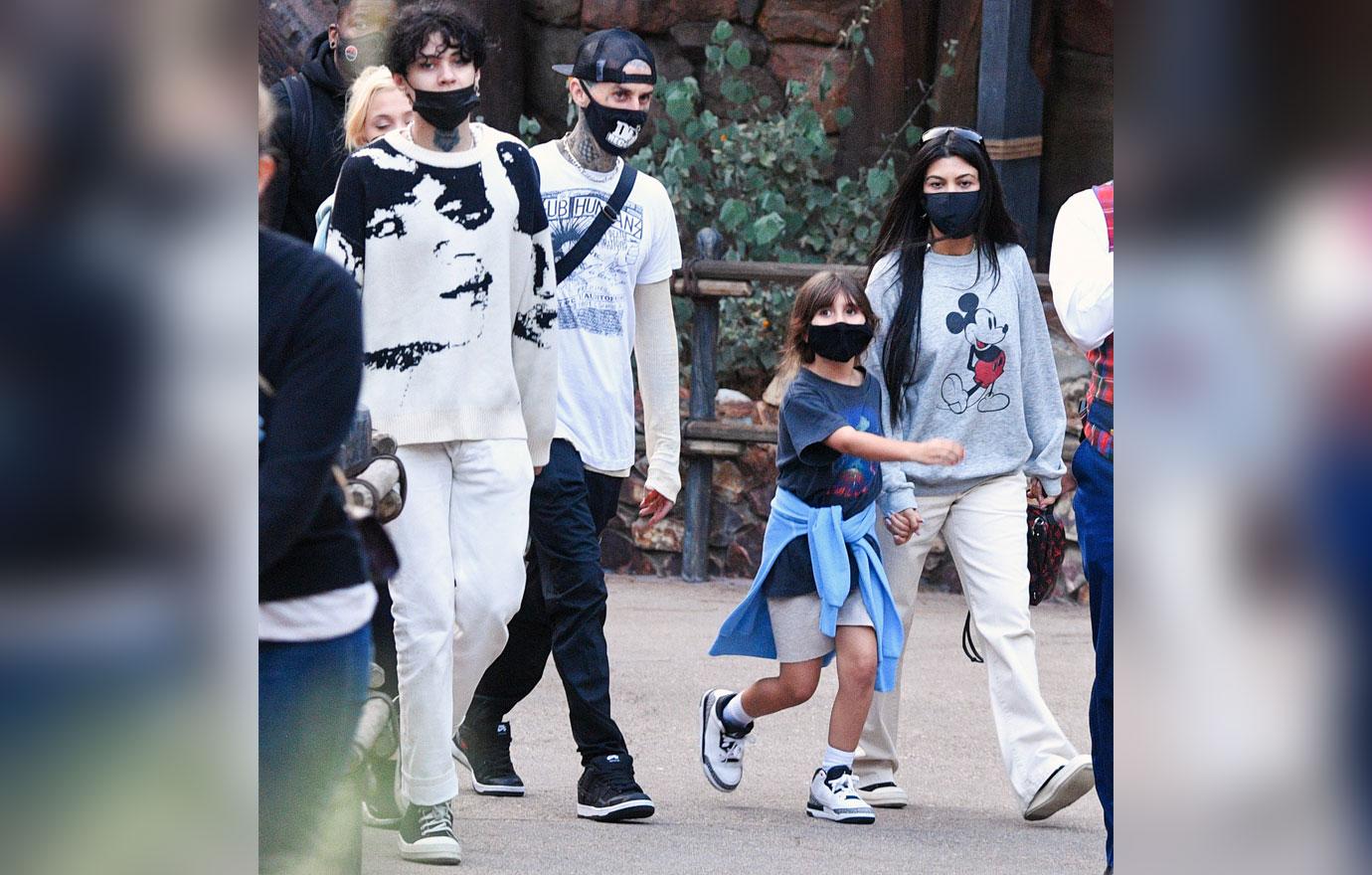 That's the spirit! Kardashian rocked a Mickey Mouse sweatshirt and khaki pants as she held hands with her daughter.
For his part, the musician wore a white T-shirt with dark pants and a backwards hat.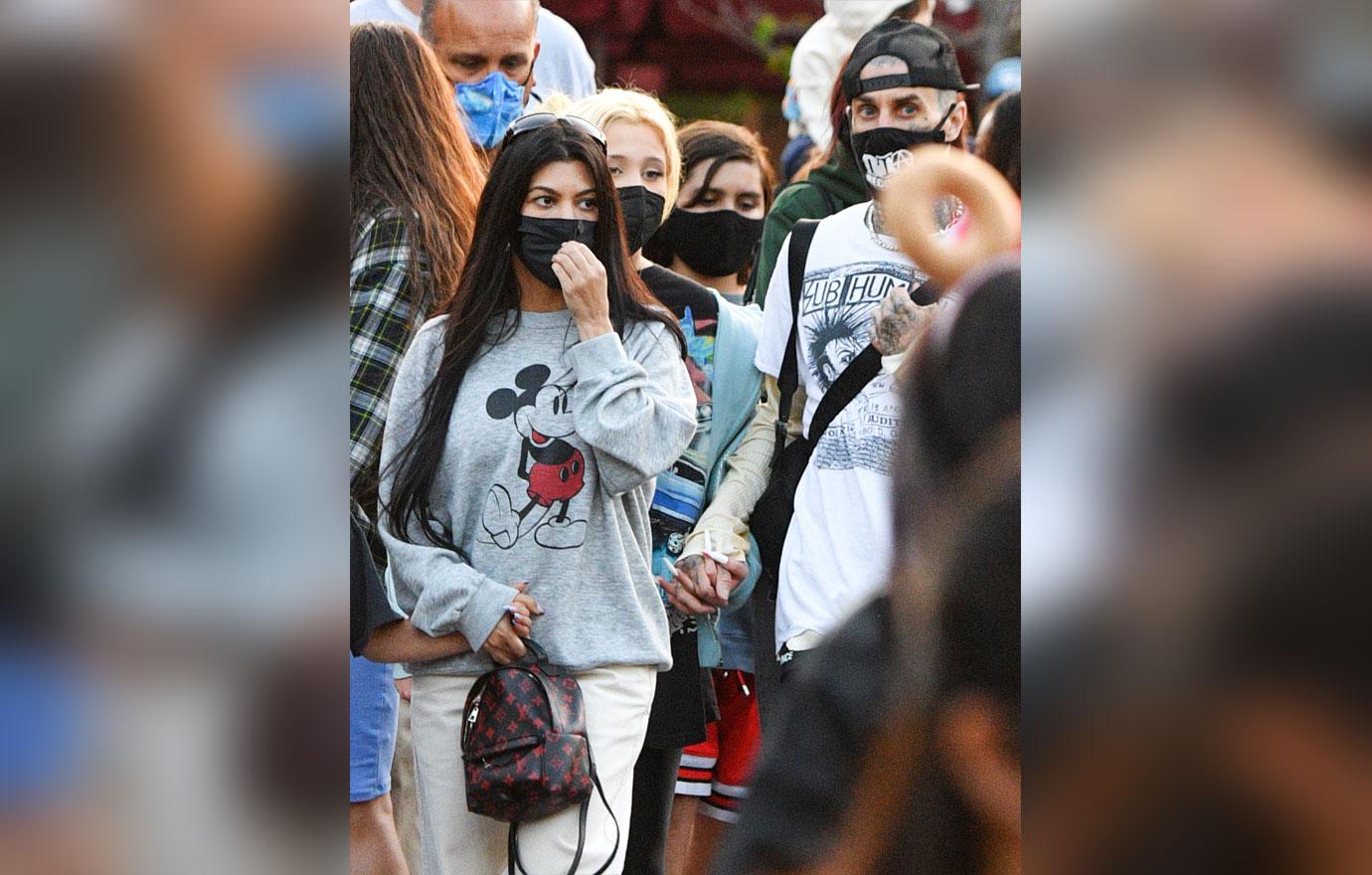 The two looked like they were trying to blend in with the crowd as they walked around the park.
Article continues below advertisement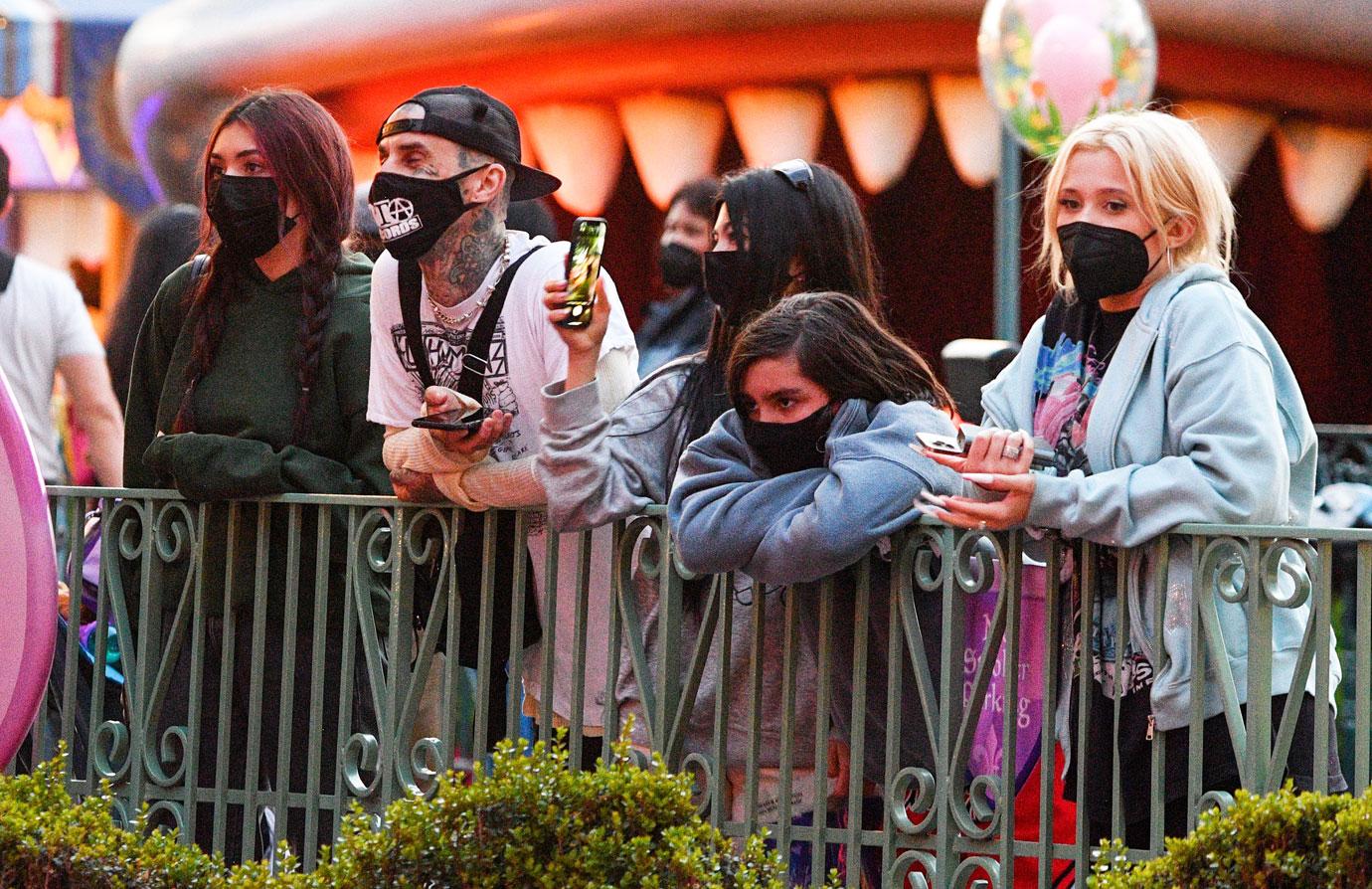 After their trip, Barker uploaded a photo of himself holding Kardashian's hand while riding the King Arthur Carousel. "Happiest Place On Earth 🌍," he wrote.
"happiest ❤️," Kardashian wrote in the comments section.
The Blink-182 band member replied, "with the love of my life."
Hands up! Mason and Penelope got a little wet on one ride.
Article continues below advertisement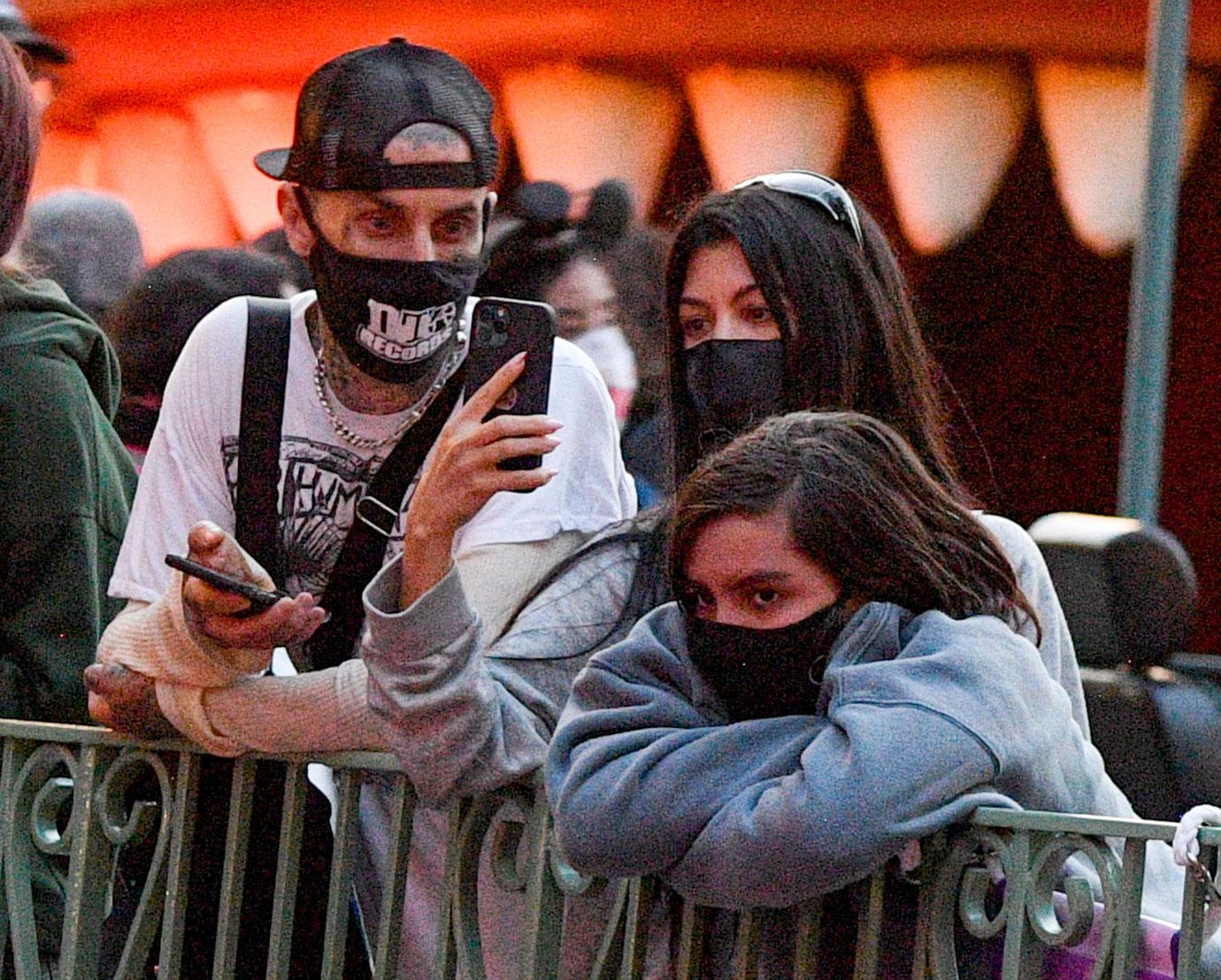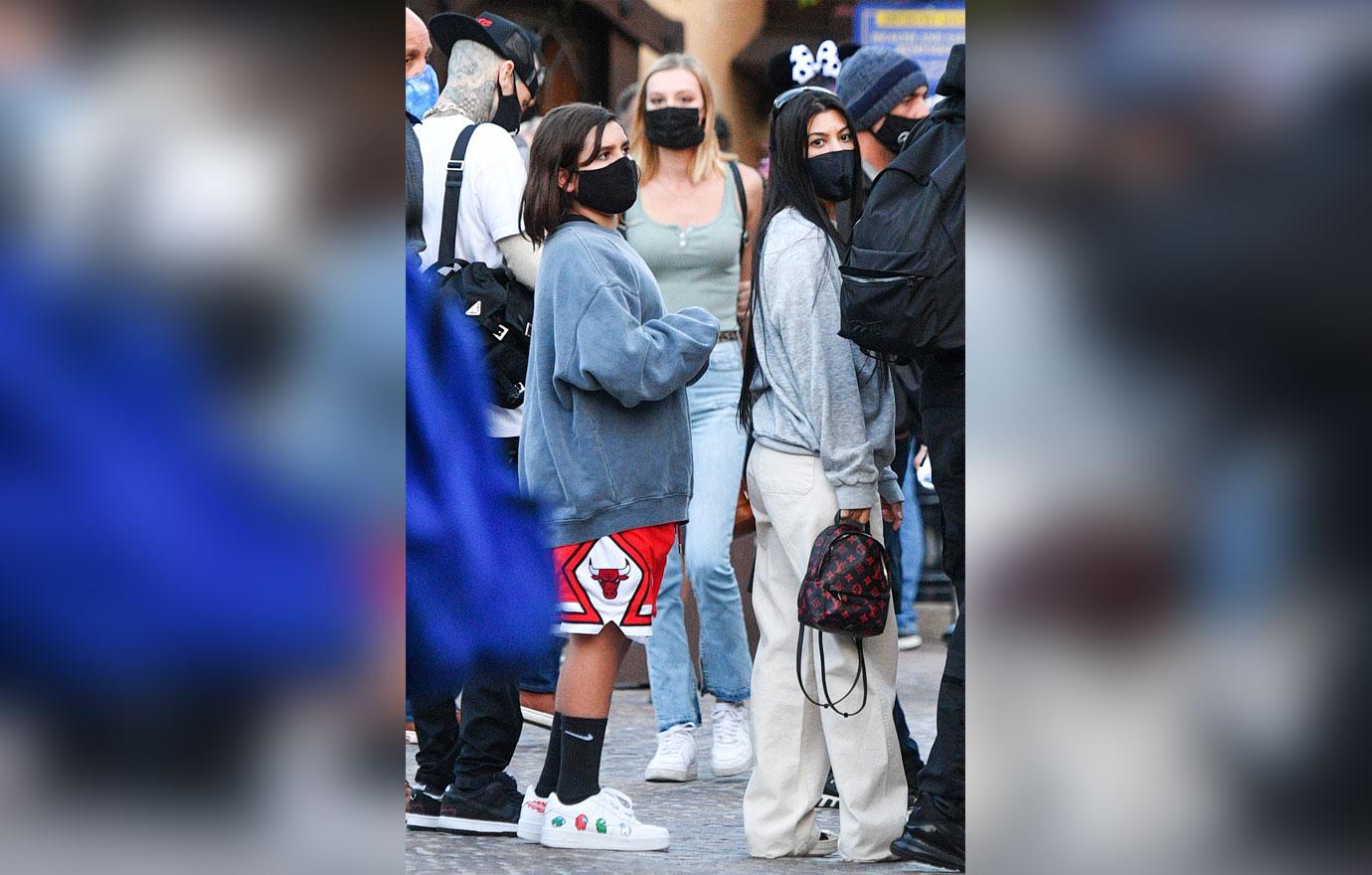 It seems like Kardashian is head over heels for her man. So much so, Barker got a tattoo of the phrase "I love you," which was written in her handwriting.
"I tattoo," the mom-of-three captioned photos of herself tattooing her man.
Article continues below advertisement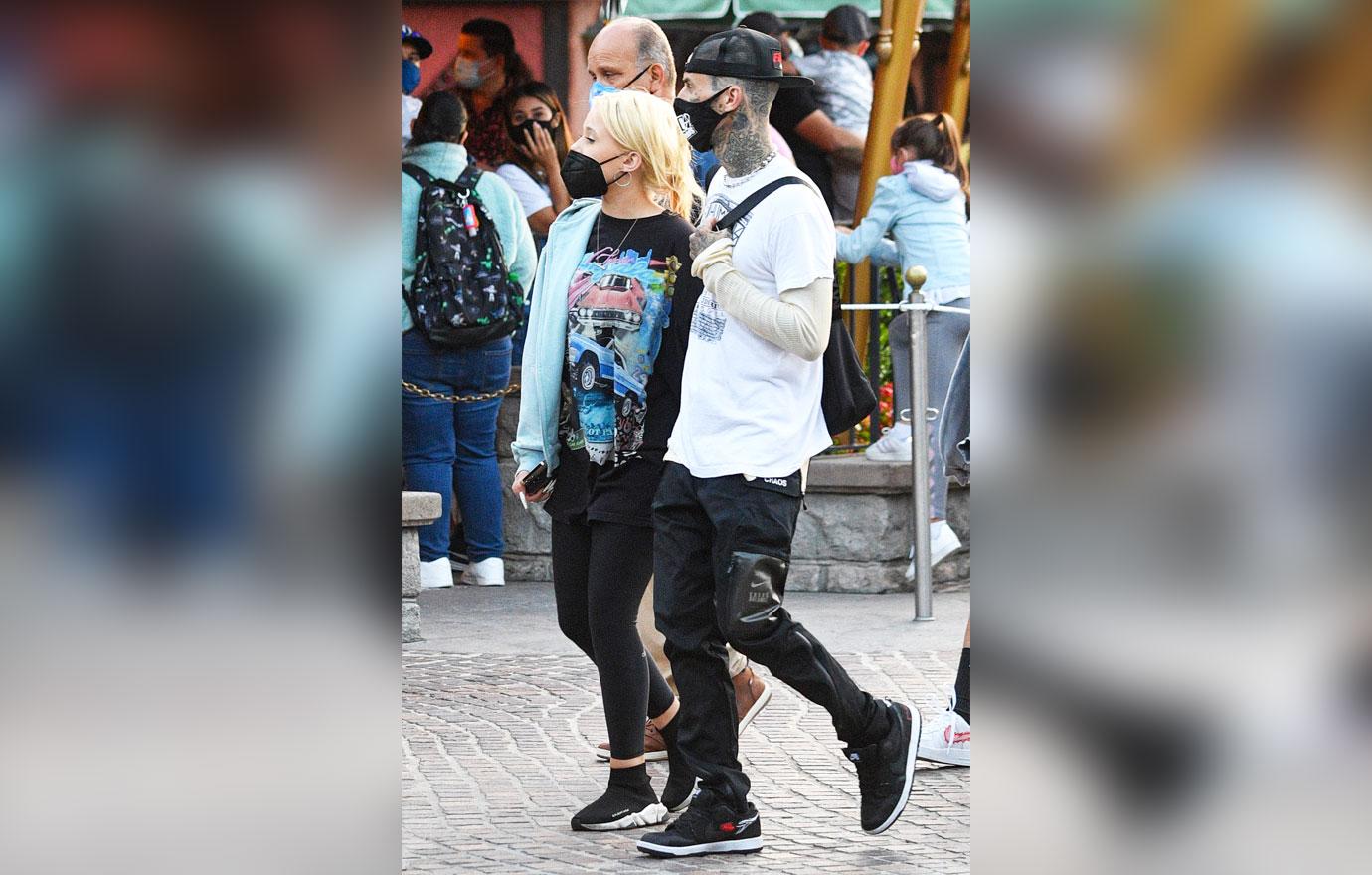 "Kourtney still seems very happy with Travis. He is very into her. He constantly gives her compliments and attention. You can tell he is thrilled to be dating her," a source shared about their relationship. "Kourtney is soaking it all up and enjoying life."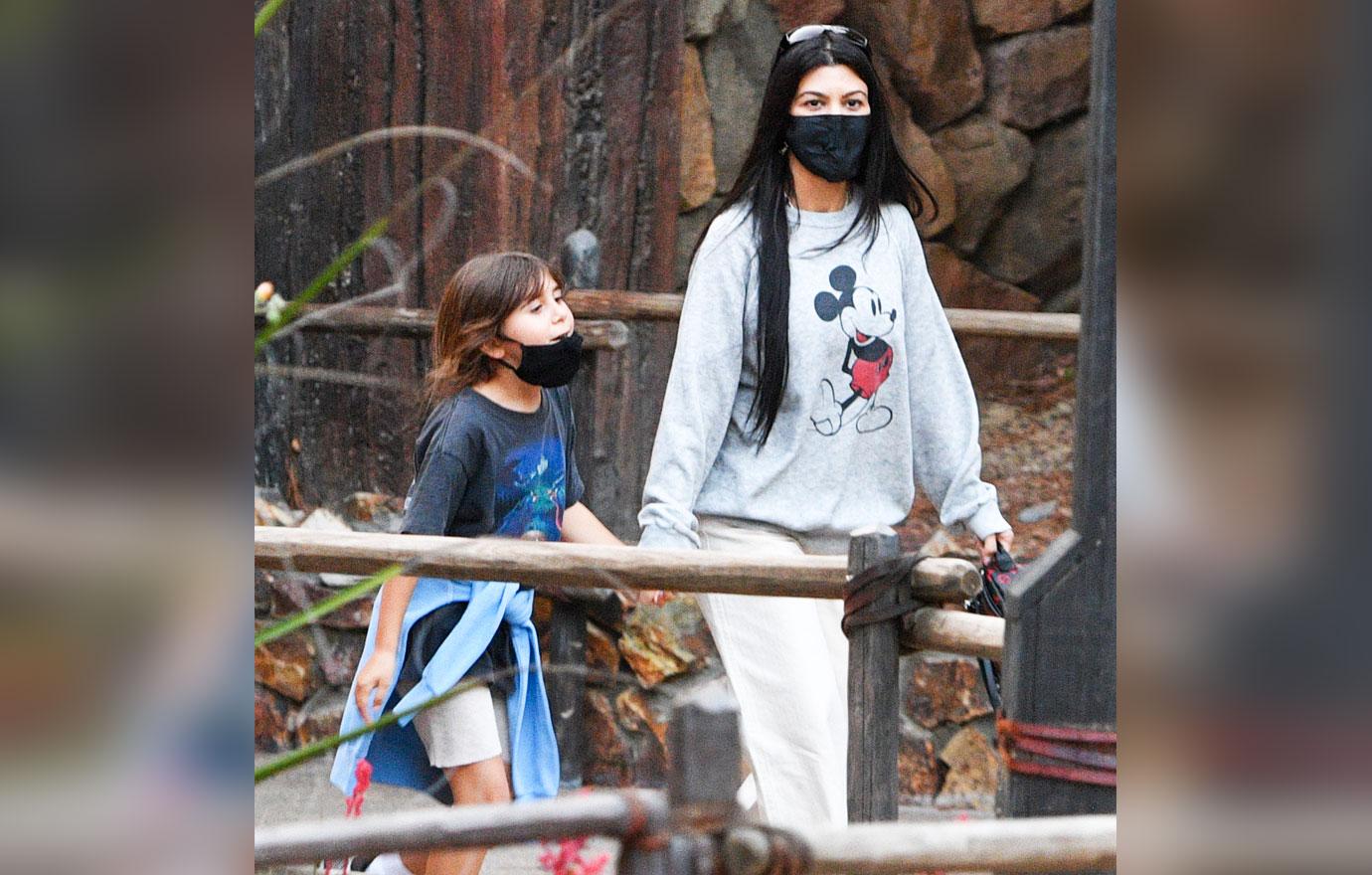 "They've always had a strong connection and chemistry and they're exploring their relationship romantically again," another source dished about Kardashian and Barker's hot and heavy connection.
Article continues below advertisement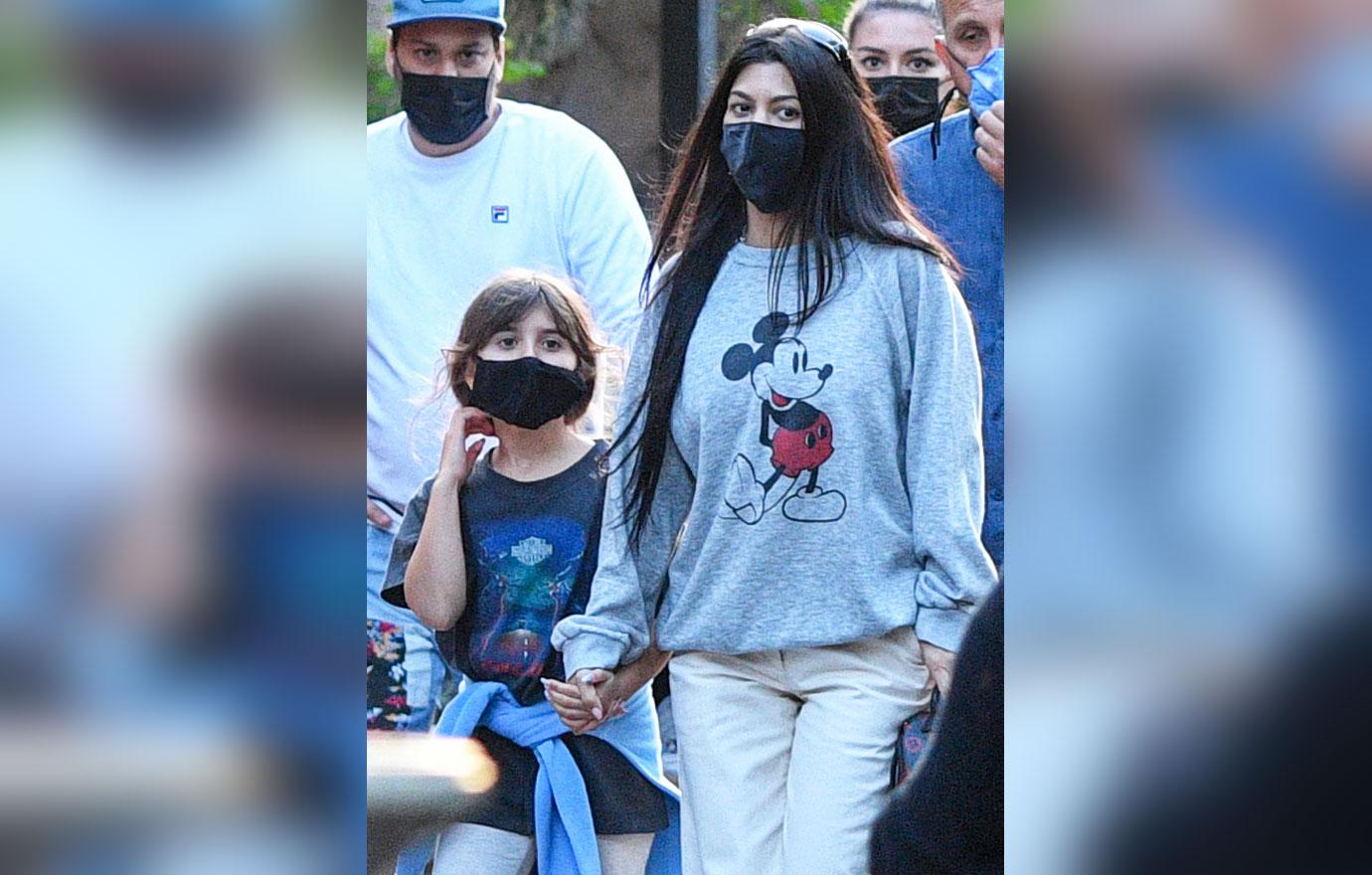 So, is marriage in the cards? Potentially!
"Travis would absolutely love to tie the knot with Kourtney, but Kourtney hasn't been sure that's the step she wants to take in their relationship right now," a source said. "She is extraordinarily happy and doesn't feel the need or want the pressure of getting married."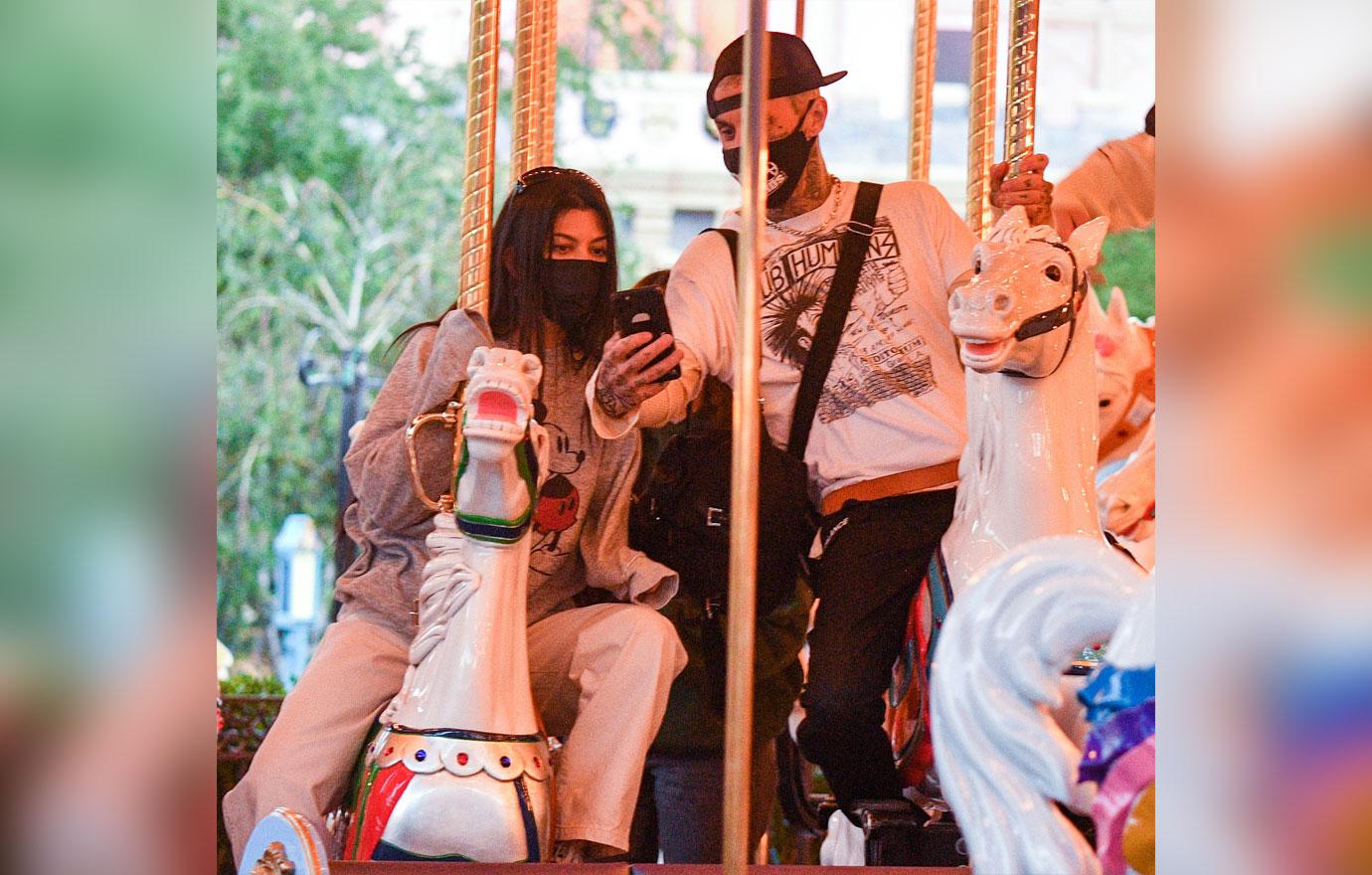 The insider added, "There are a lot of other factors that concern her if they were to take their relationship to that next level, one of them being Scott [Disick] and more importantly, her kids and what that adjustment would mean for them."
Article continues below advertisement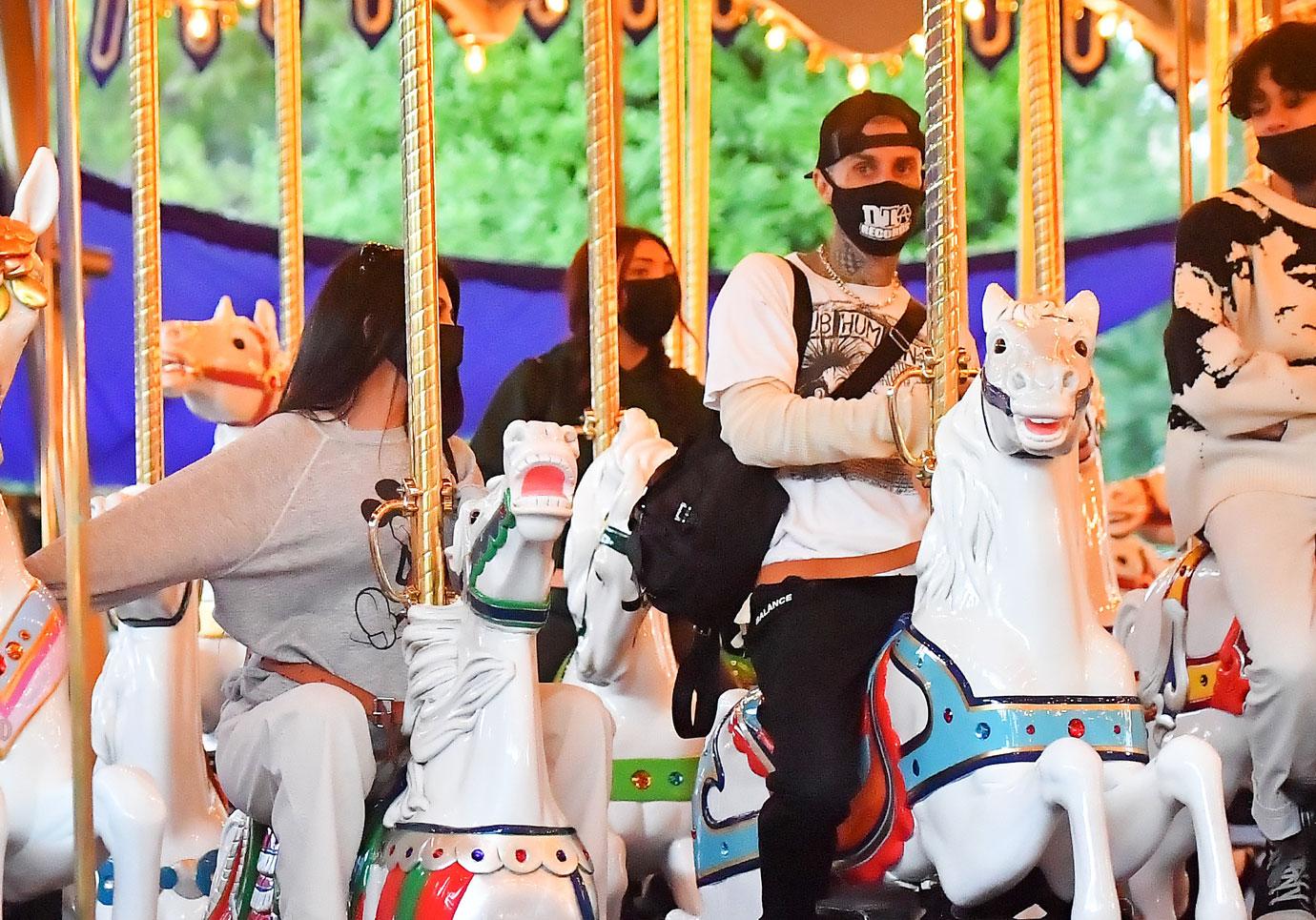 For now, it looks like the Hollywood stars are just enjoying each other's company!