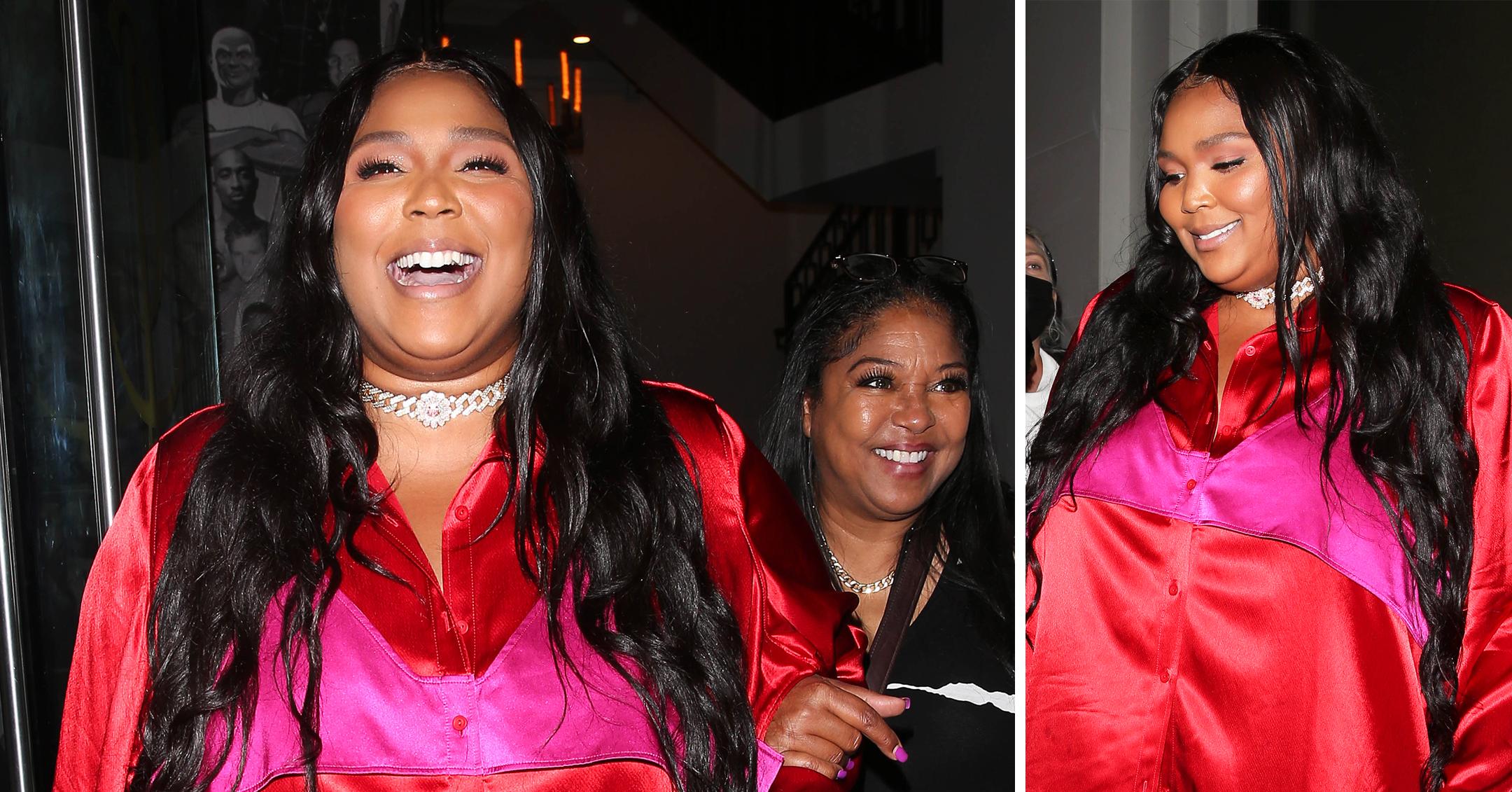 Lookin' Good As Hell! Lizzo Wears Silk Color-Block Top Out To Dinner: Photos
Bright on! Lizzo was in good spirits as she left West Hollywood's Catch restaurant with a gal pal on September 3.
Though the "Rumors" crooner has been sending messages via her clothes lately — the other day she put on a tee that featured a topless photo of herself with the phrase "enuff to feed the needy" on it — she kept her look tamer this time around.
Article continues below advertisement
"I like to wear my heart on my sleeve. My personality, you can see it," she noted. "I don't even have to say nothing. I walk into a room and you know what's up."
Check out her look below!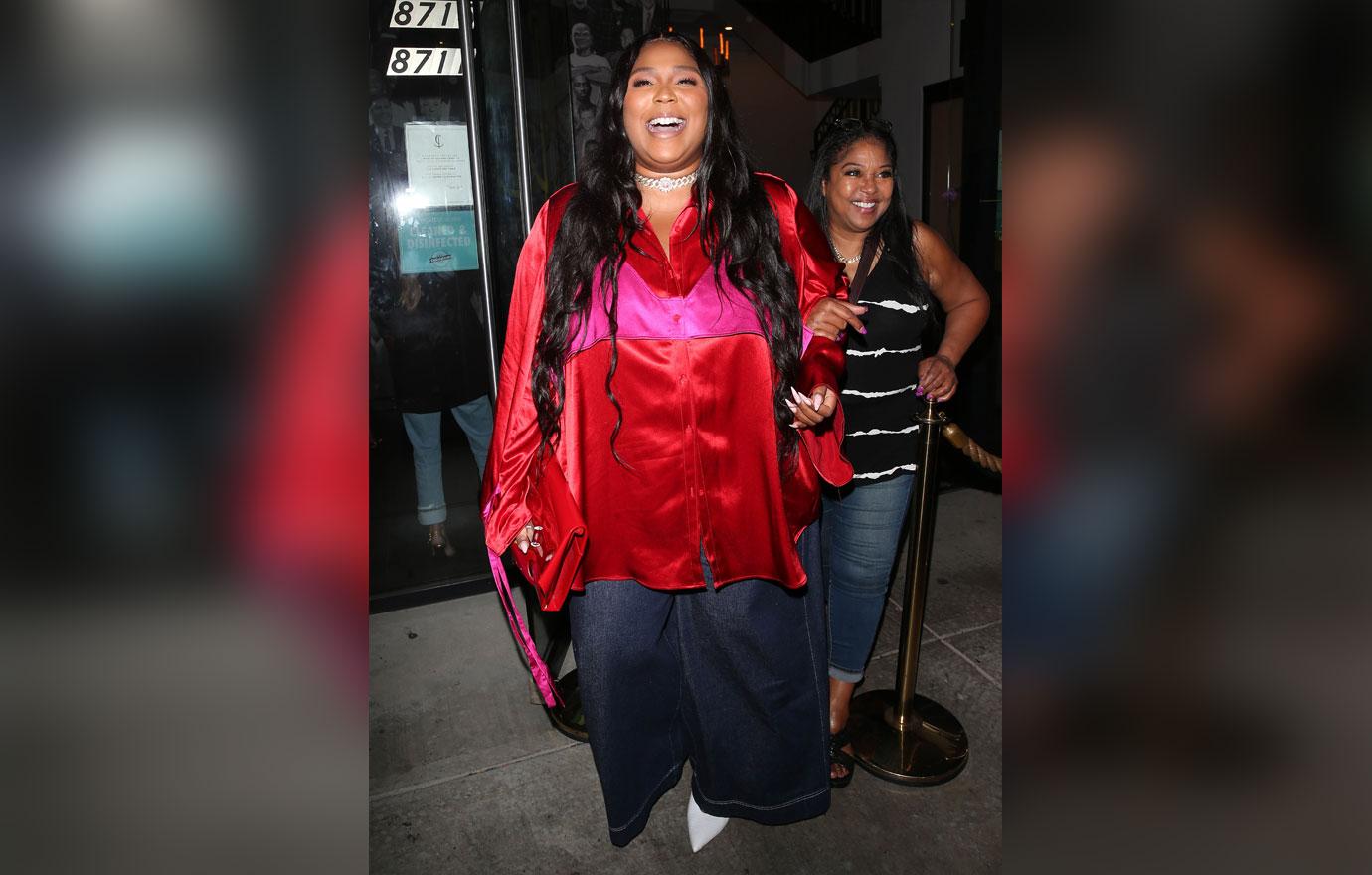 Article continues below advertisement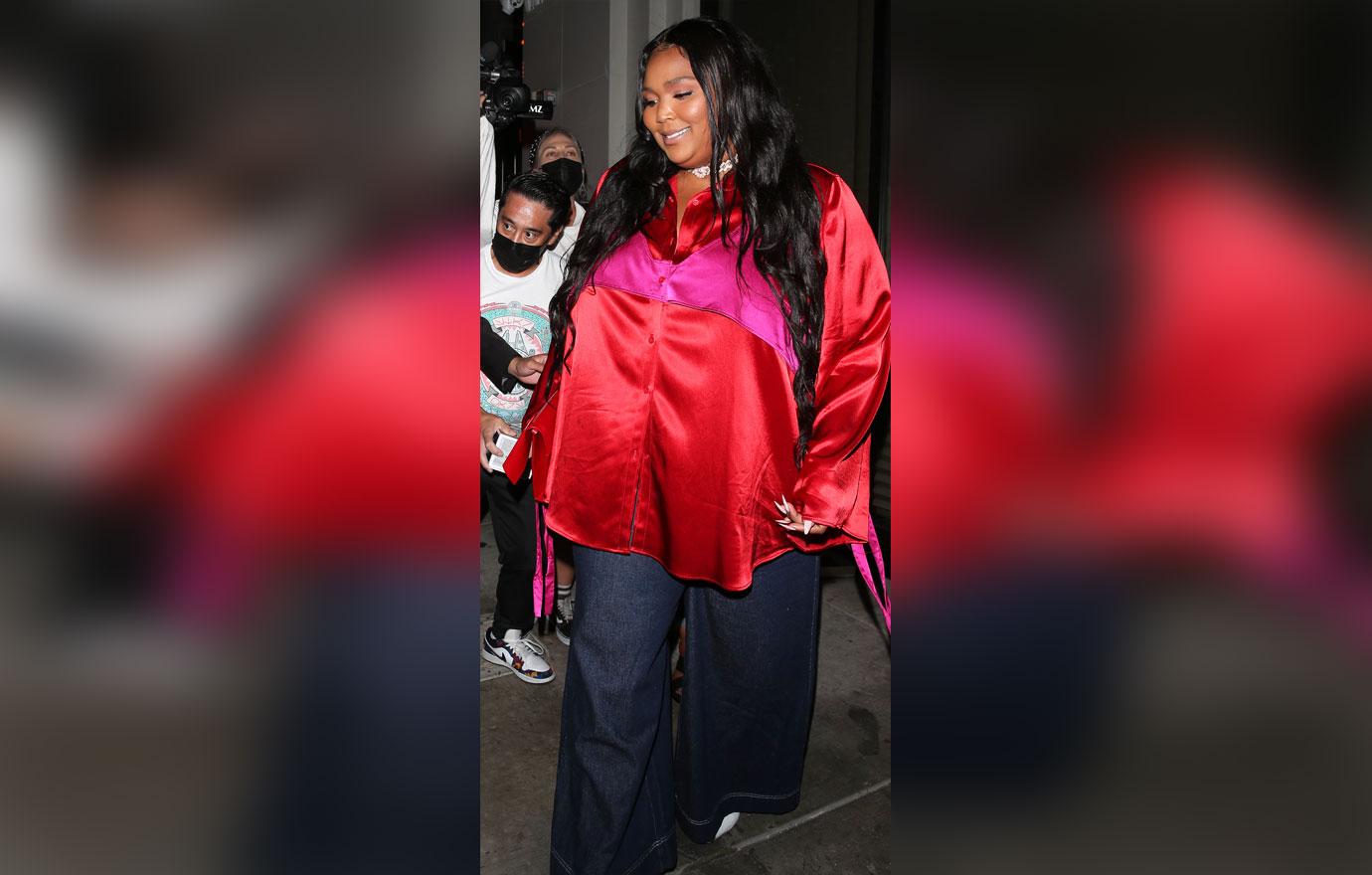 When it comes to red carpet looks, it's a collaborative effort, the Grammy winner revealed.
"I really love my team, my creative team: hair, makeup, styling. We get to just really play around," she told The Hollywood Reporter. "We love exploring with color, shapes, motifs, big ideas and jokes. Turning jokes into a red-carpet look is what we do best."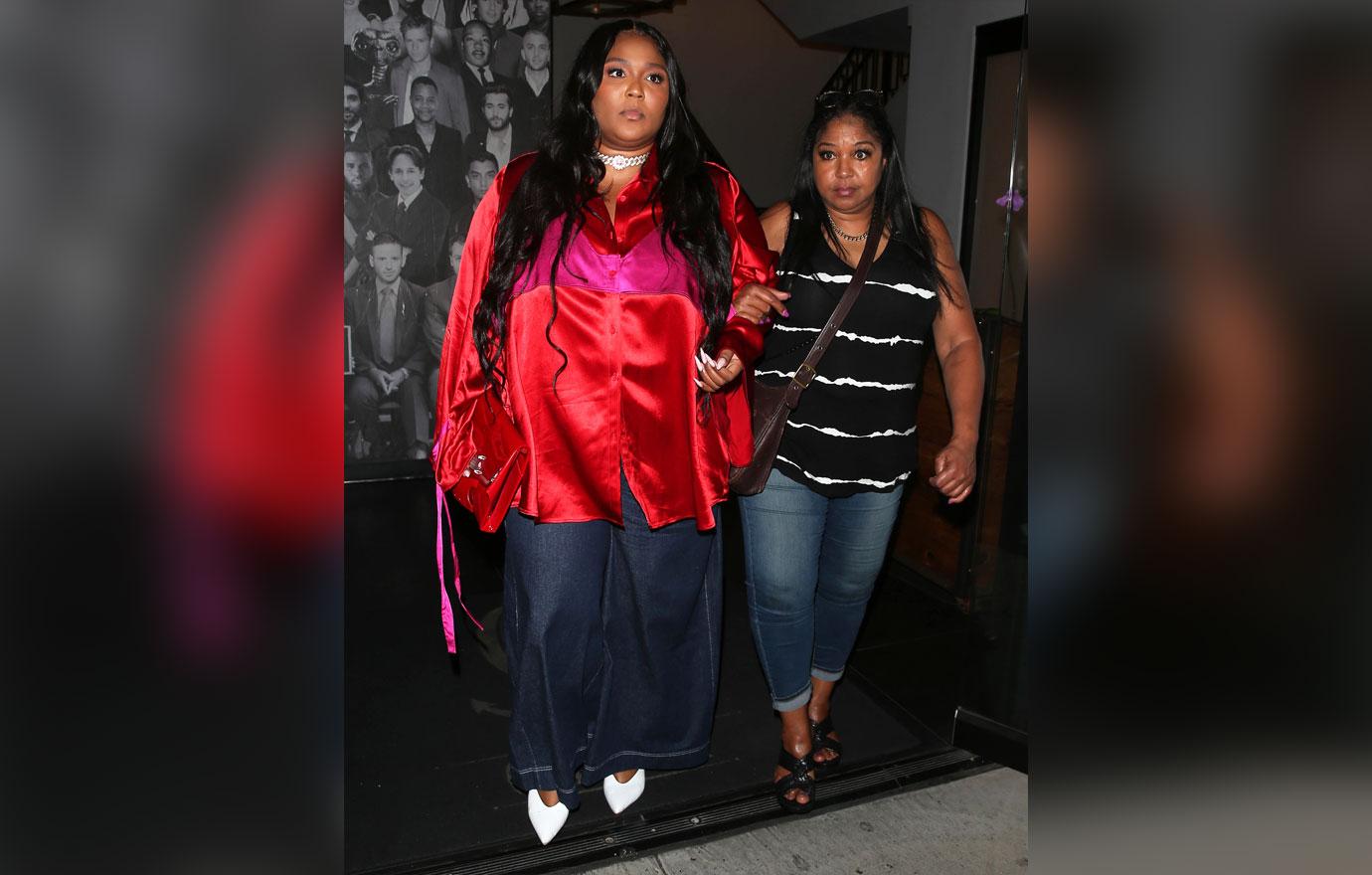 "I am a bad bi**h that takes risks and wears whatever she wants," Lizzo explained of being confident in her skin. "You should essentially, by the end of your self-love journey, be completely in love with who you are with no makeup, no extra hair, no styling, no corsetry."
Article continues below advertisement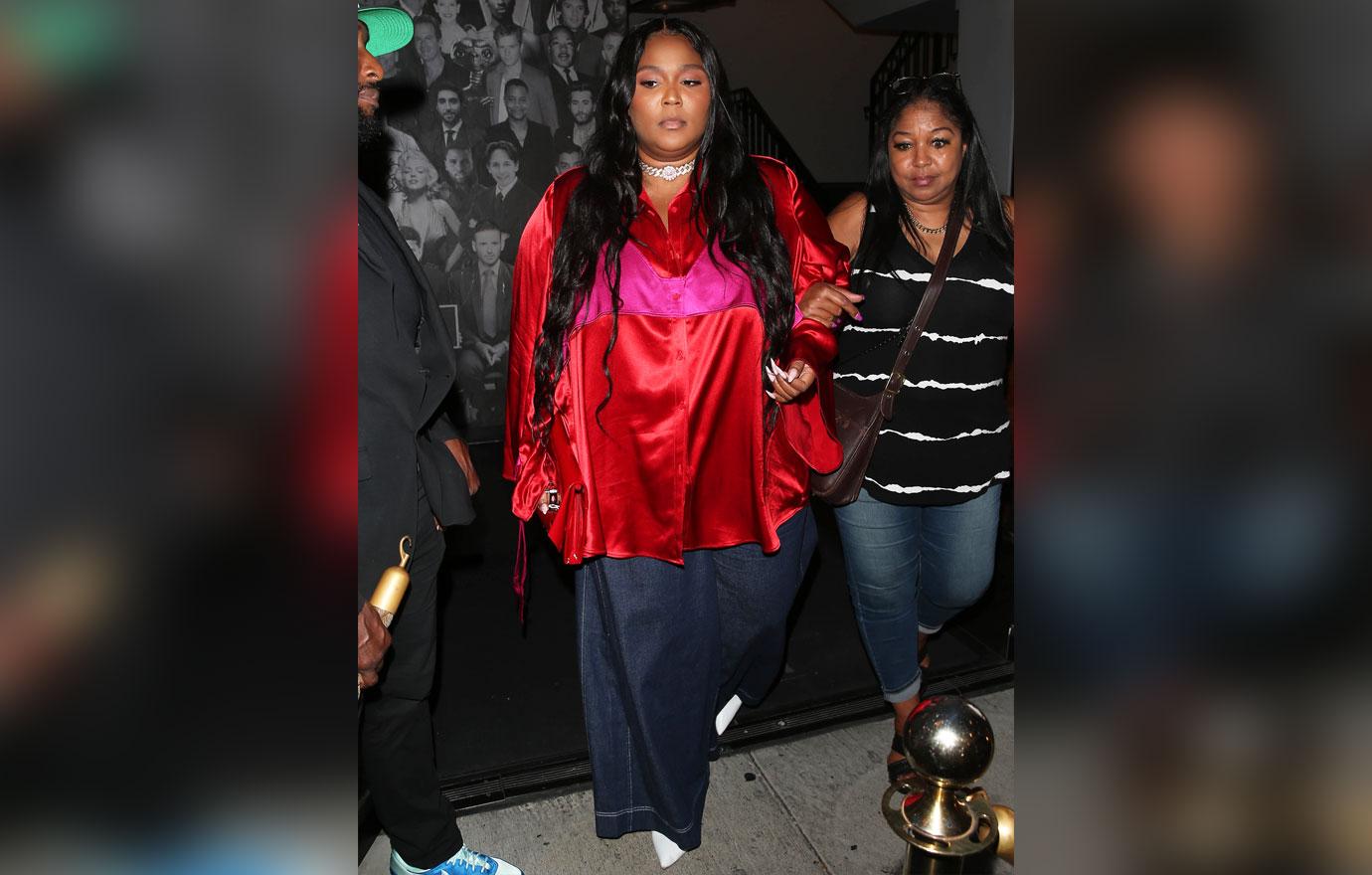 Though the singer wasn't on a date, she recently revealed that she has quite a few romantic prospects — though she never takes them up on their offers!
"I'm a ghoster. I am totally," she confessed. "I've ghosted people you would not believe, you know what I'm saying?"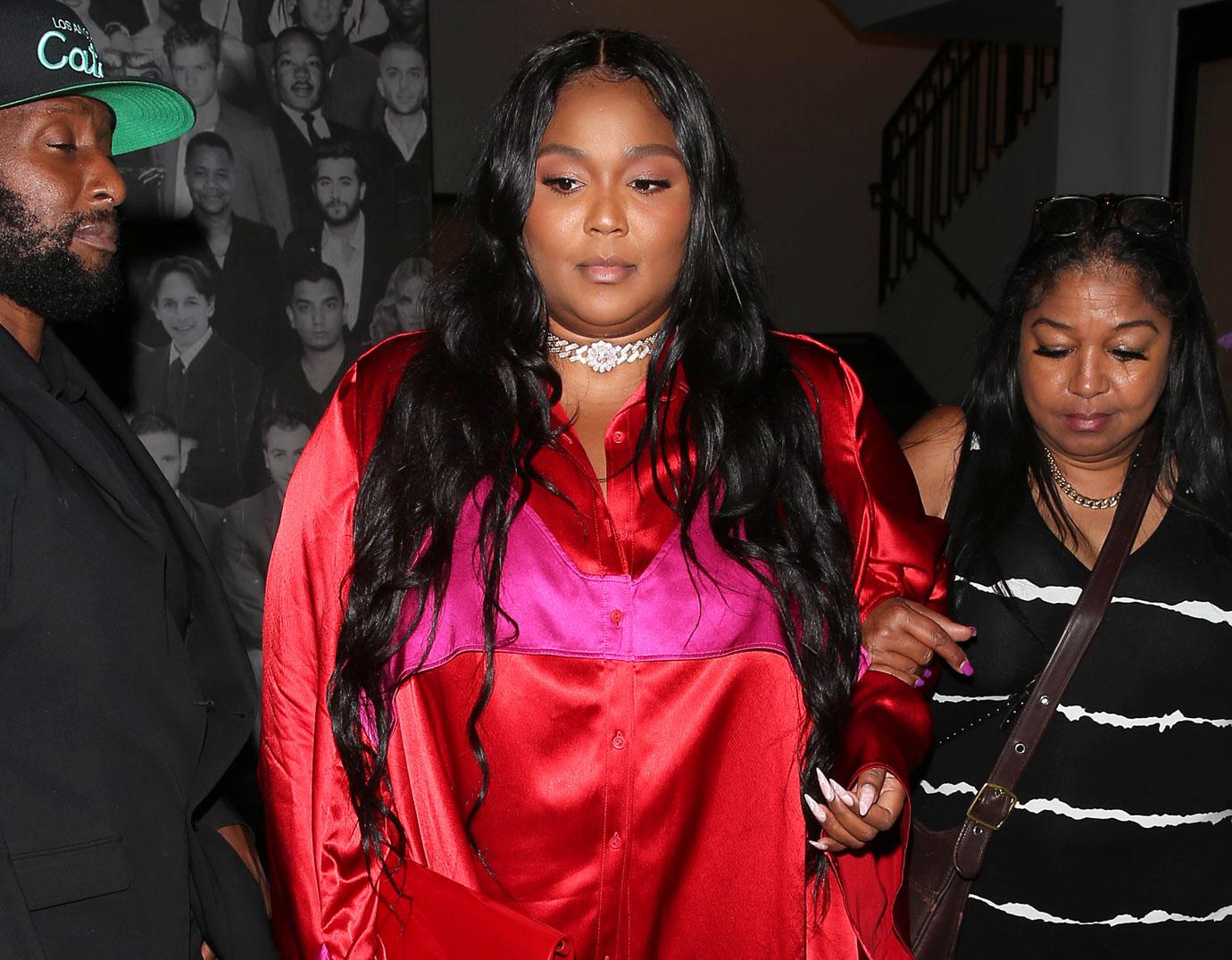 A silver choker necklace completed the star's look.
The "Truth Hurts" singer's latest song, "Rumors," which features Cardi B, has been at the top of the charts since its release, peaking at the No. 4 spot on the Billboard Hot 100. It also hit No. 1 on Billboard's Hot R&B/Hip-Hop chart.