Zendaya Shows Some Leg In A White Valentino Dress At The Venice Film Festival: See Photos
Article continues below advertisement
At the September 3 premiere of her upcoming flick Dune, the actress rocked a collared dress and a blazer, perfectly combining the menswear trend with a feminine energy.
Scroll down to see the look!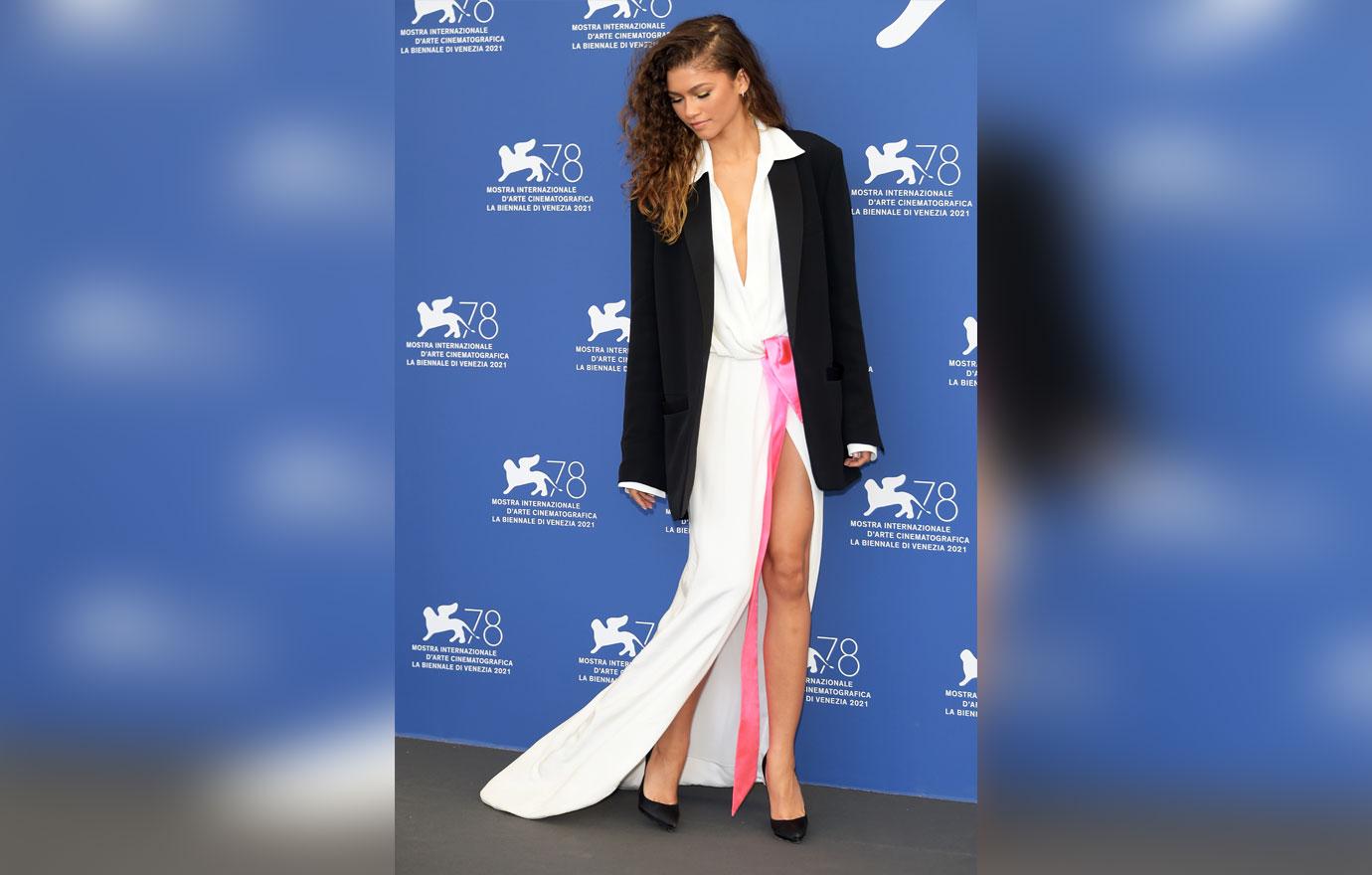 The former Disney Channel star showed off her long legs in a white floor-length dress by Valentino. The frock featured a lapel collar and a thigh-high slit in addition to an eye-catching pink stain ribbon at the waist.
She finished off her look with a black blazer and a classic pair of Christian Louboutin pumps.
Article continues below advertisement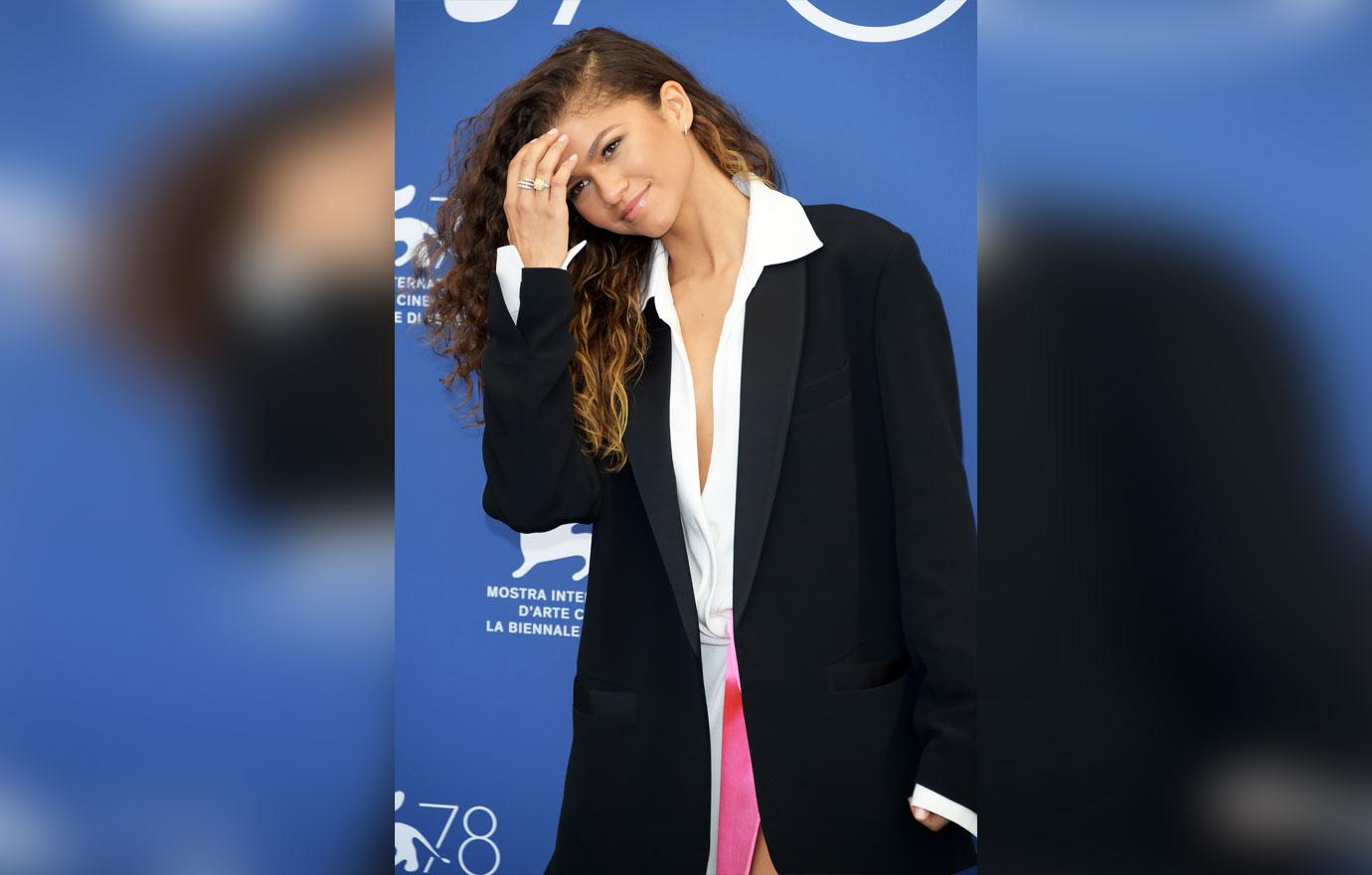 "Dune was incredible. I wasn't in it very much, so when I was watching the trailer, I was like, 'Oh my gosh!' I called [costar] Timothée [Chalamet] and said, 'Dude! You should be proud,'" she told InStyle. "It is a big deal to even be a small part of something with such a massive cast. And I love sci-fi stuff too. It's fun to escape into another world."
Article continues below advertisement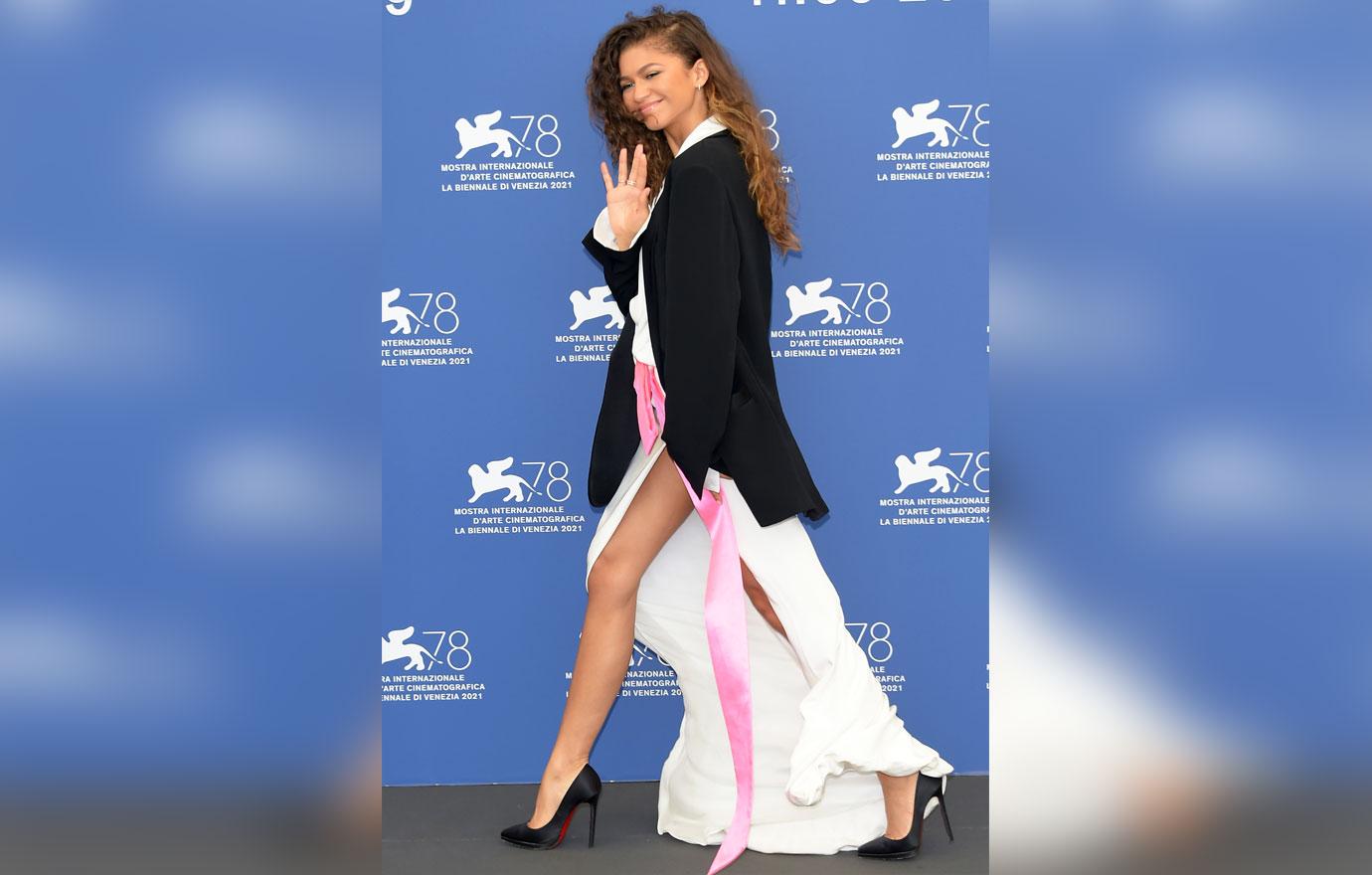 Putting her best foot forward!
"I think for me, I really have been lucky to find, through fashion, a lot of confidence," the "Replay" singer shared. "For me, dressing up and trying new things is a form of exploring my confidence, exploring what I like, exploring what I enjoy."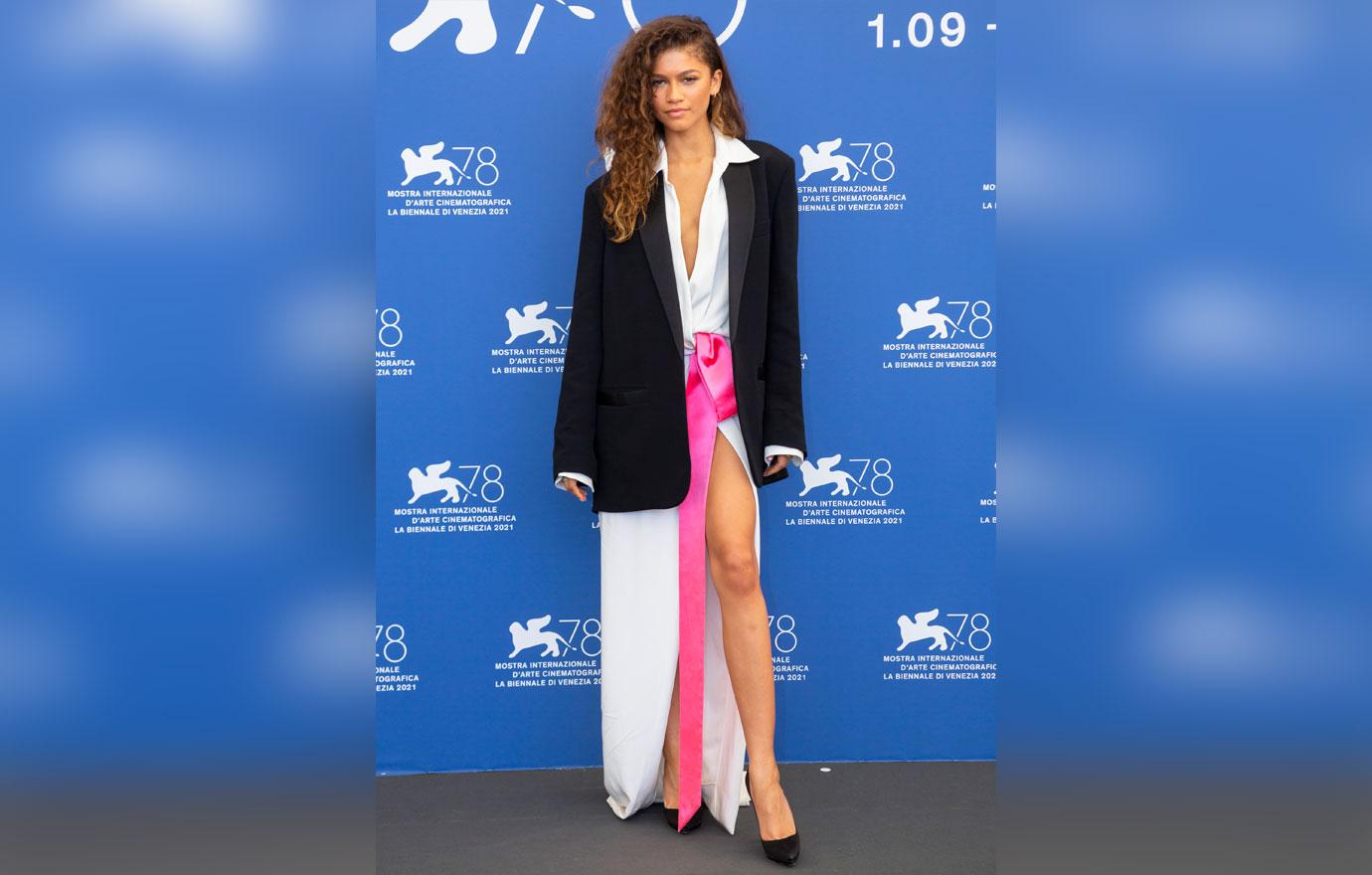 After a year of sitting on the couch, the Euphoria lead is glad to be back in the spotlight.
"When I go on carpets, for some people, some people hate this part. This is my favorite part. I can just go to a red carpet and just go home, because it's like my favorite part is the red carpets," she revealed. "That's sometimes opposite for people, but I enjoy it. It's fun for me. I get to be these different characters. It's like an alter ego."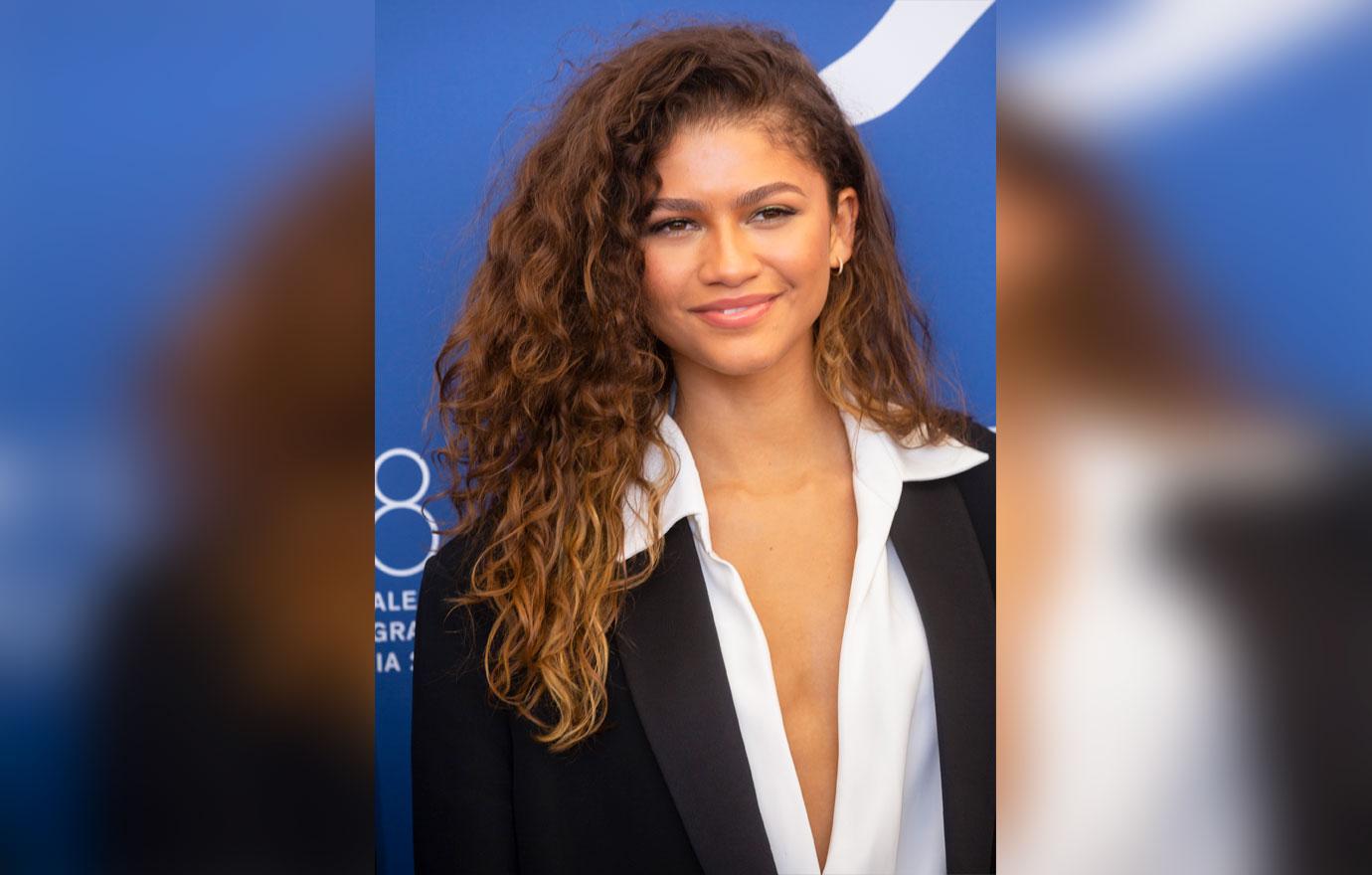 Zendaya will have a busy few months: aside from the premiere of Dune, her flick Spider-Man: No Way Home debuts in December, and she's also set to reprise her role for the second season of the HBO drama Euphoria.