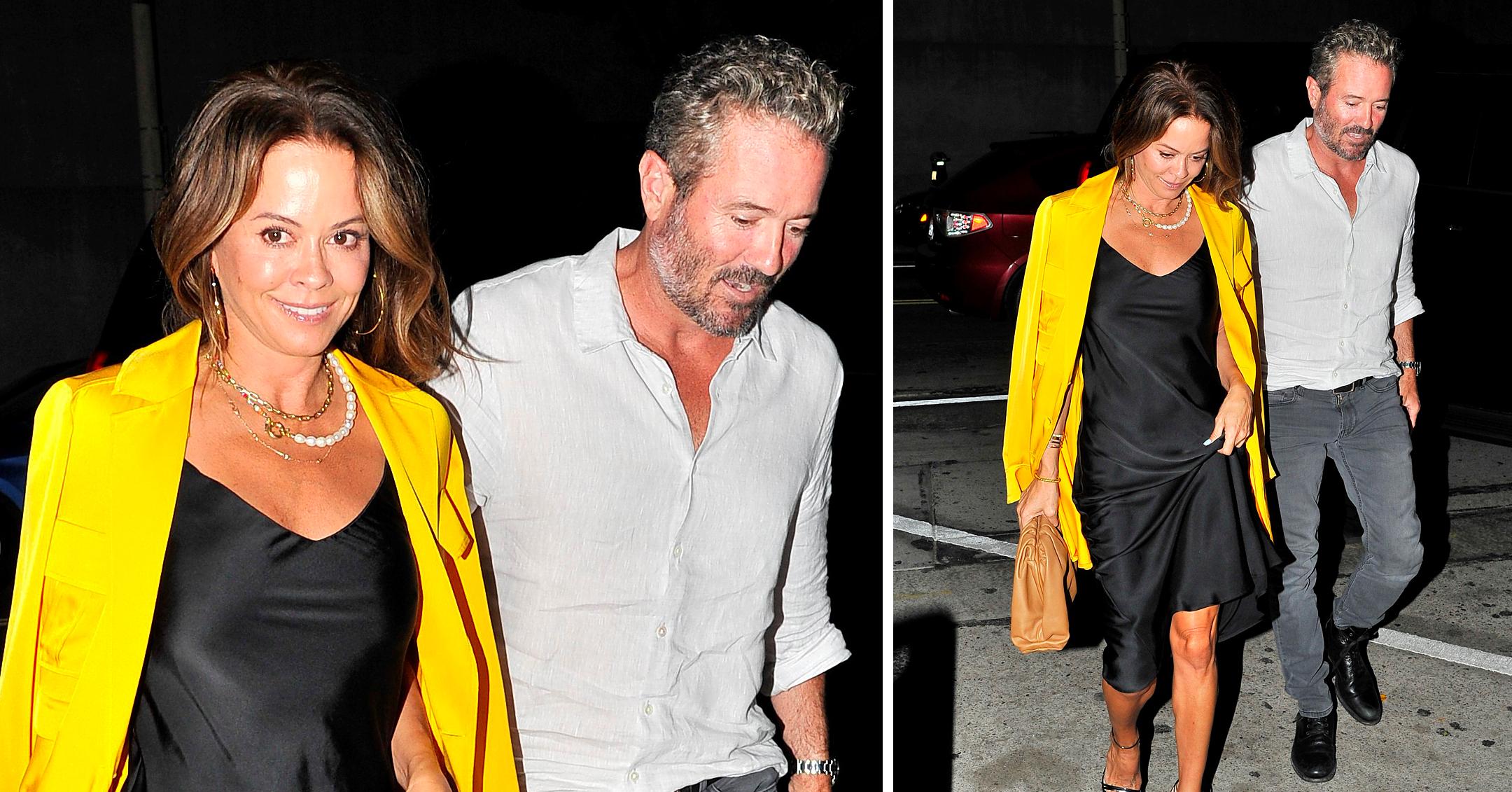 Brooke Burke Glows In A Yellow Jacket & Black Dress While Out To Dinner With BF Scott Rigsby — Photos!
She's glowing! Brooke Burke and her boyfriend, Scott Rigsby, had a date night at Craig's in West Hollywood, Calif., on August 20.
Article continues below advertisement
The TV personality donned a black dress with a yellow jacket, while her man wore a button-down shirt with dark pants.
Scroll through the gallery below to see their looks!
Article continues below advertisement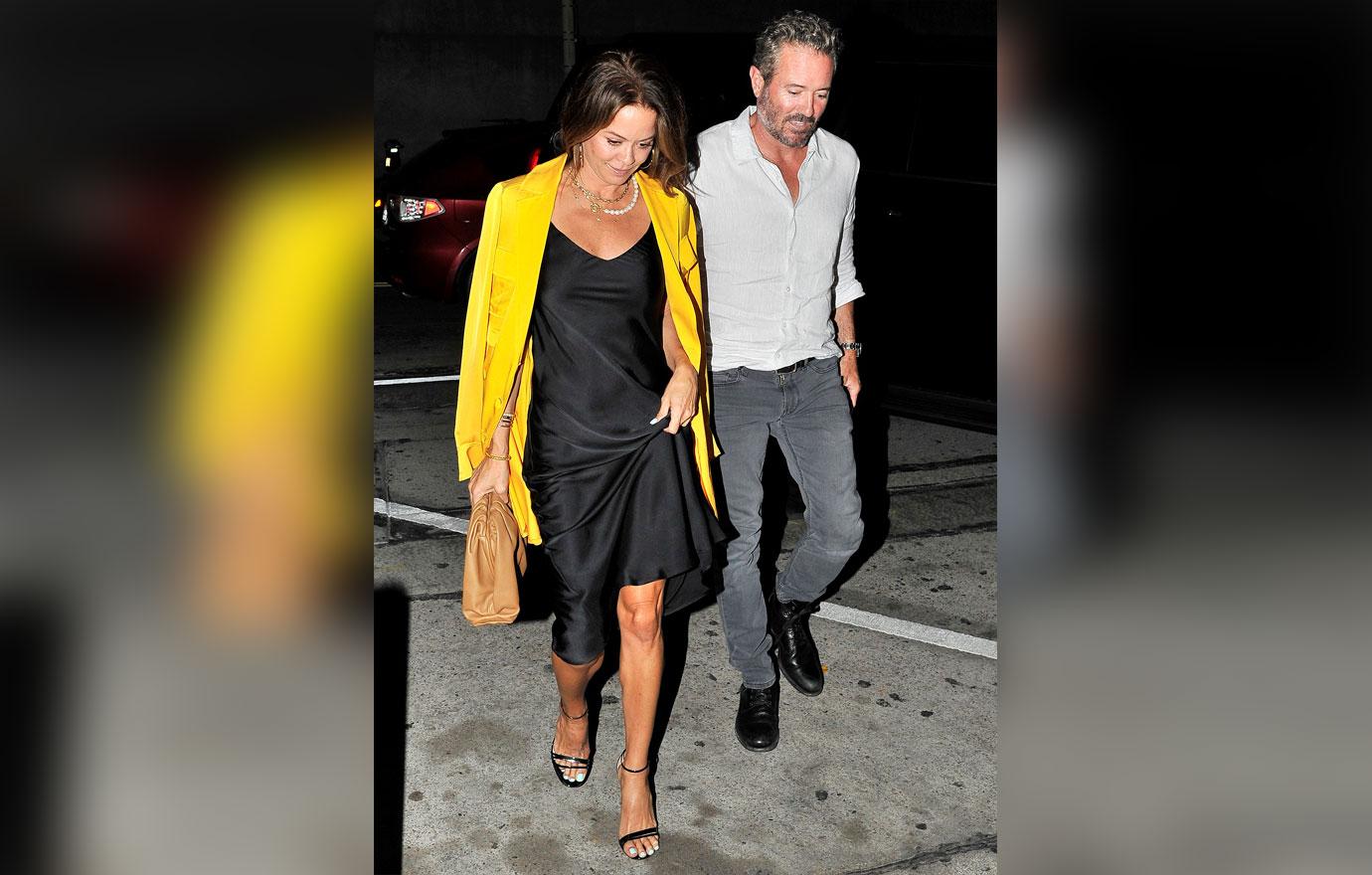 Even though the two haven't been dating that long, the pandemic made their relationship stronger.
"The pandemic taught us a lot of things," she told Access Hollywood. "Dating became marriage, romance became sweats and homemade dinner. You either really saw people's true colors and loved who you loved or you made a shift or you were looking for depth."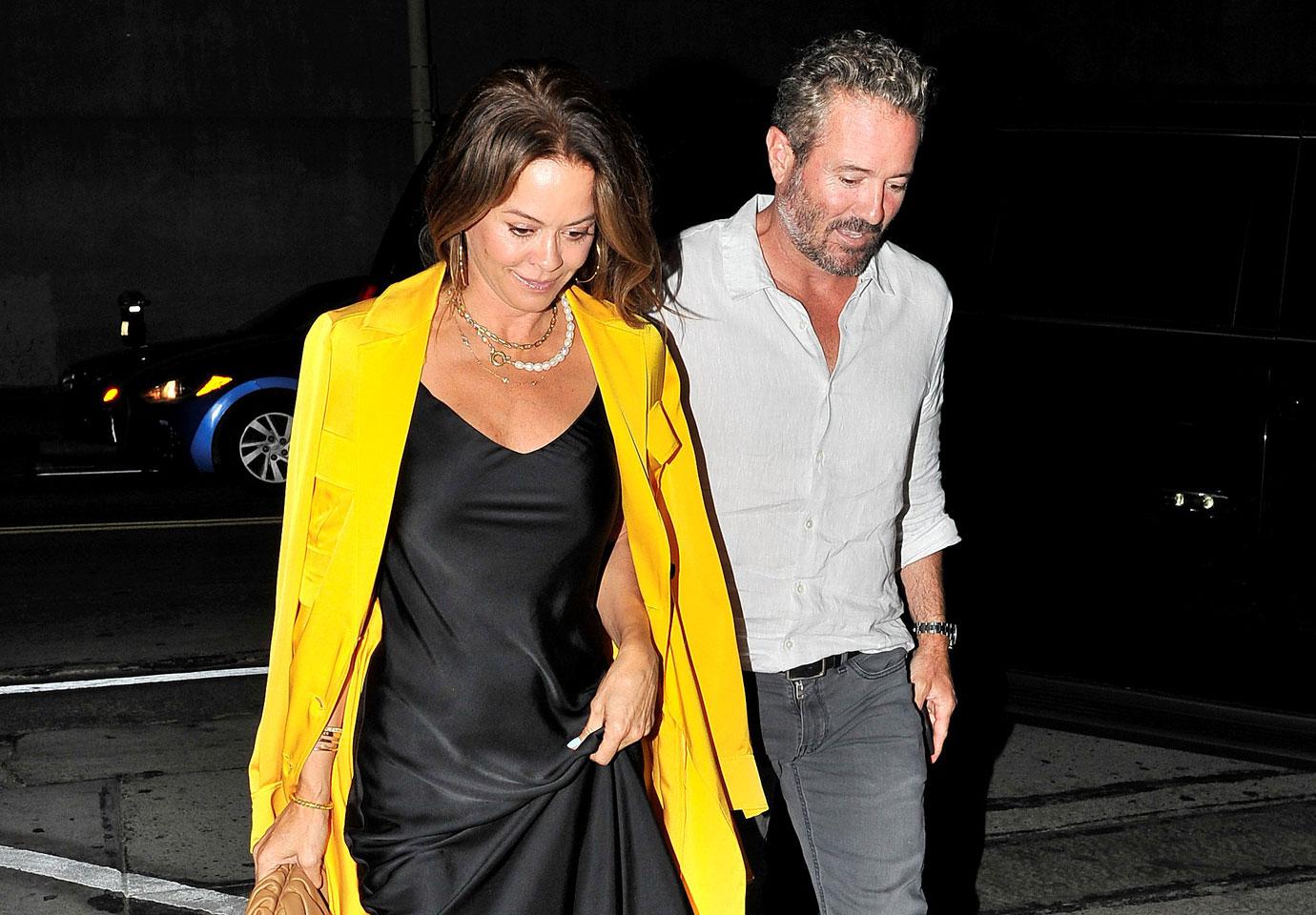 "Because we were dating prior to the pandemic, I feel like [we] probably escalated a five-year relationship in a year-and-a-half amount of time," she gushed. "I am happy to say it's been amazing."
Article continues below advertisement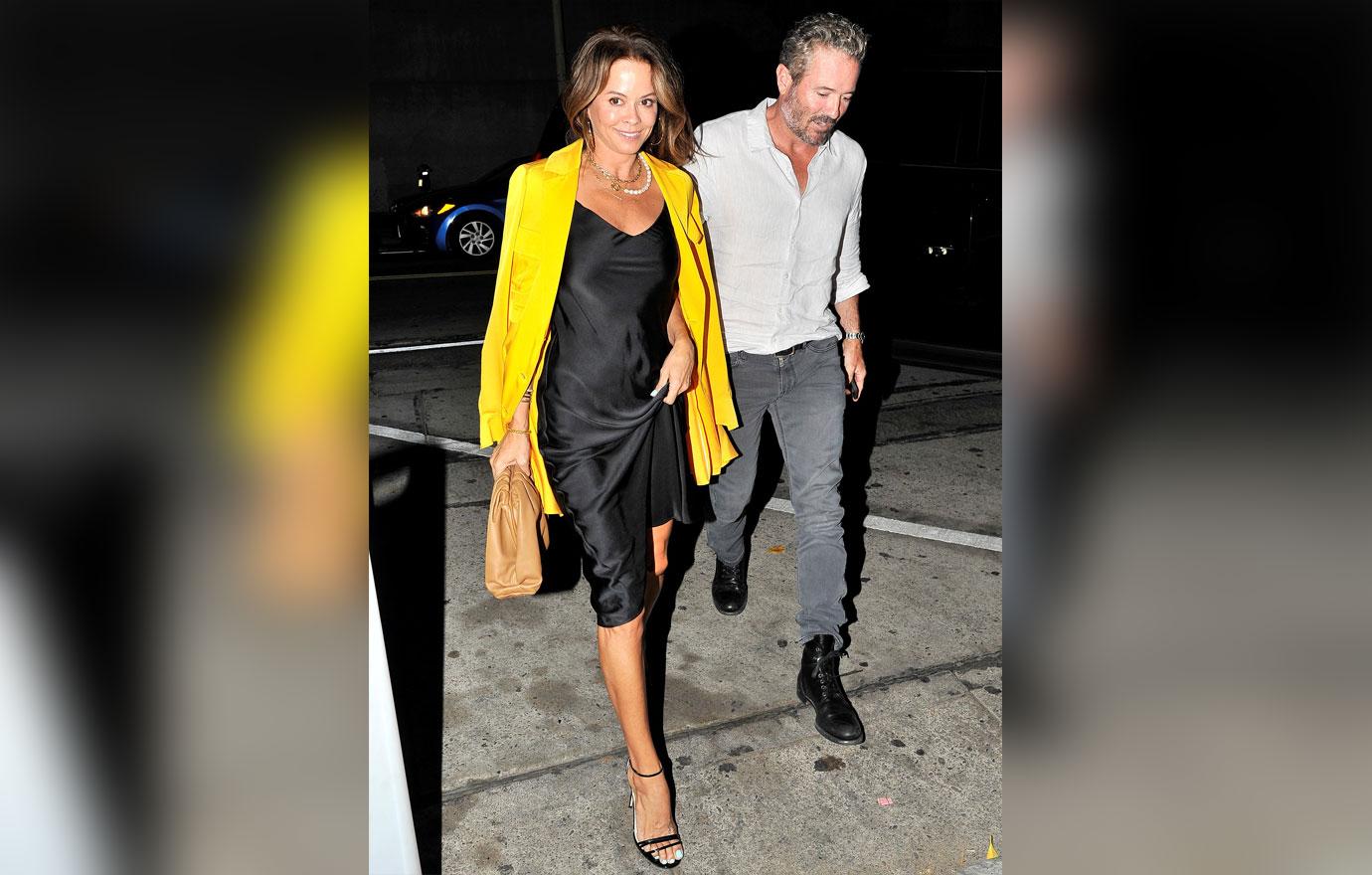 Even though the mom-of-four is busy, she always makes time to fit in a workout when she can.
"We only get one body in this lifetime, and it's our job to ensure we take care of it. I recently lost my baby brother to obesity and it has changed the way I see everything in this life," she exclusively told Morning Honey. "I work out for energy. I work out for my immune system. I work out to balance the stressors of daily life. I work out to set a good example for my children. But above it all, I work out to ensure that I am living the healthiest, happiest life I possibly can."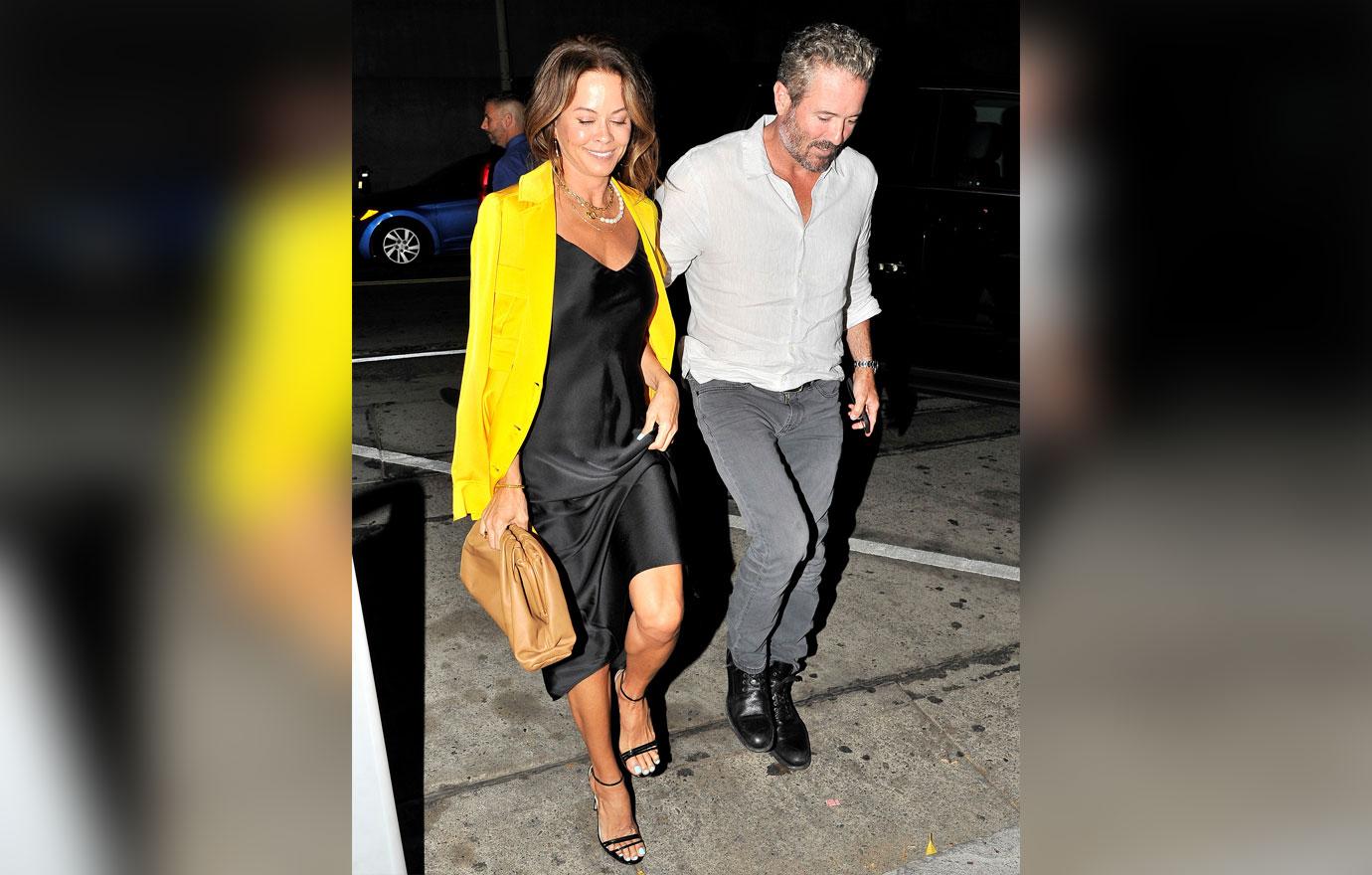 It may not always be easy to move your body, but Burke has some easy tricks to add into anyone's schedule.
"I teach a body sculpting flow a couple of days a week in Malibu, and most recently I have been teaching at this place called Rafi Lounge and it's in Malibu. They have a website, so if people want to come work out with me in person, that's an option," she shared. "But I also teach in my backyard at home, and it's a body sculpting booty burn. I tell people get a yoga mat, get yourself a towel, get yourself a playlist and get yourself light hand weights, and I can do a 20 minute workout, a 30 minute workout, I can do 5 minute abs even and that is the way I have designed workouts on my app."