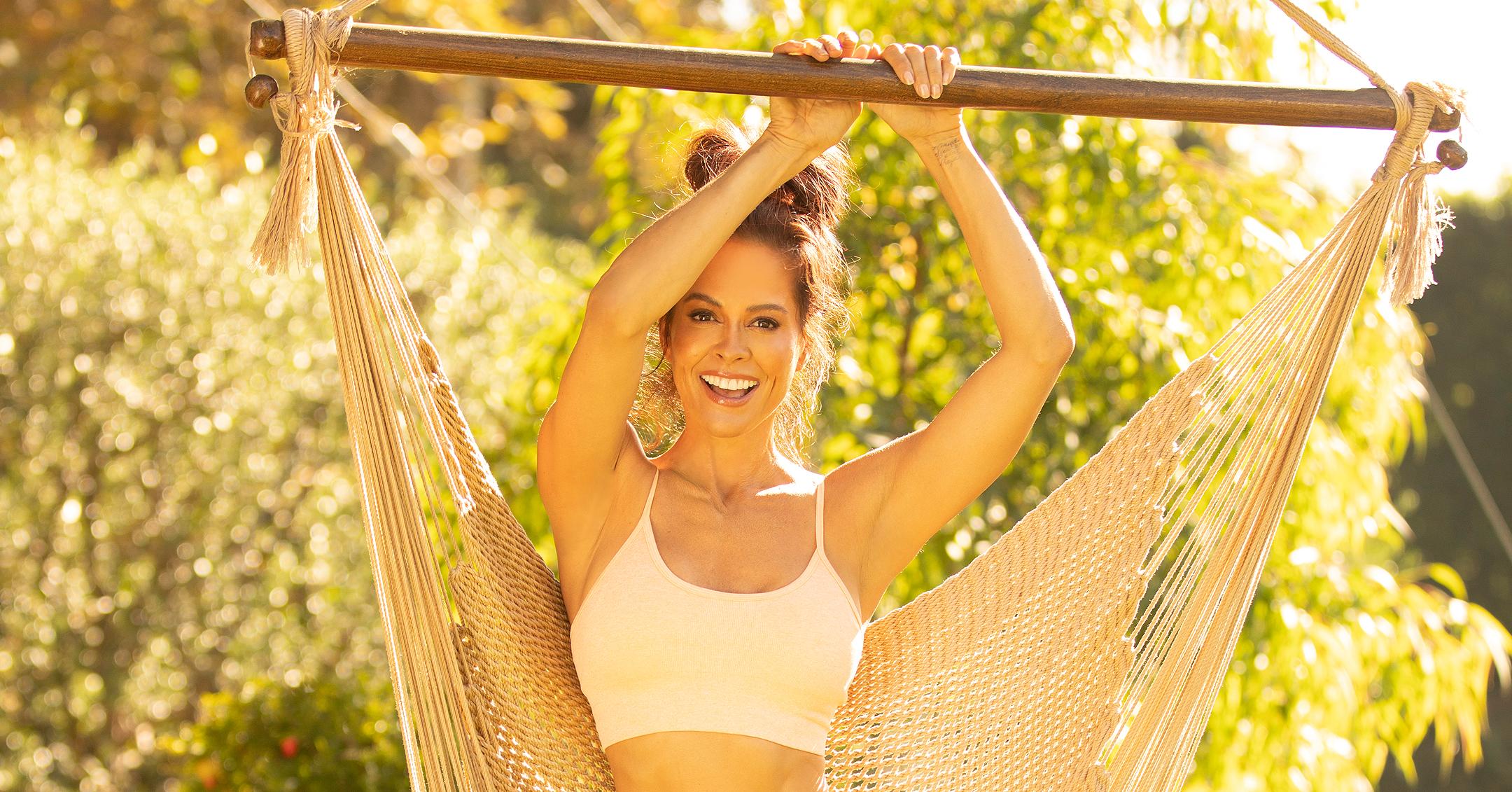 Exclusive: Brooke Burke 'Works Out To Ensure That I Am Living The Healthiest, Happiest Life I Possibly Can': 'We Only Get One Body'
TV personality Brooke Burke is about to turn 50 — but you would never know it! The star certainly drinks out of the fountain of youth, and she reveals why moving her physique is important to her.
Article continues below advertisement
"We only get one body in this lifetime, and it's our job to ensure we take care of it. I recently lost my baby brother to obesity and it has changed the way I see everything in this life," the fitness guru exclusively tells Morning Honey. "I work out for energy. I work out for my immune system. I work out to balance the stressors of daily life. I work out to set a good example for my children. But above it all, I work out to ensure that I am living the healthiest, happiest life I possibly can."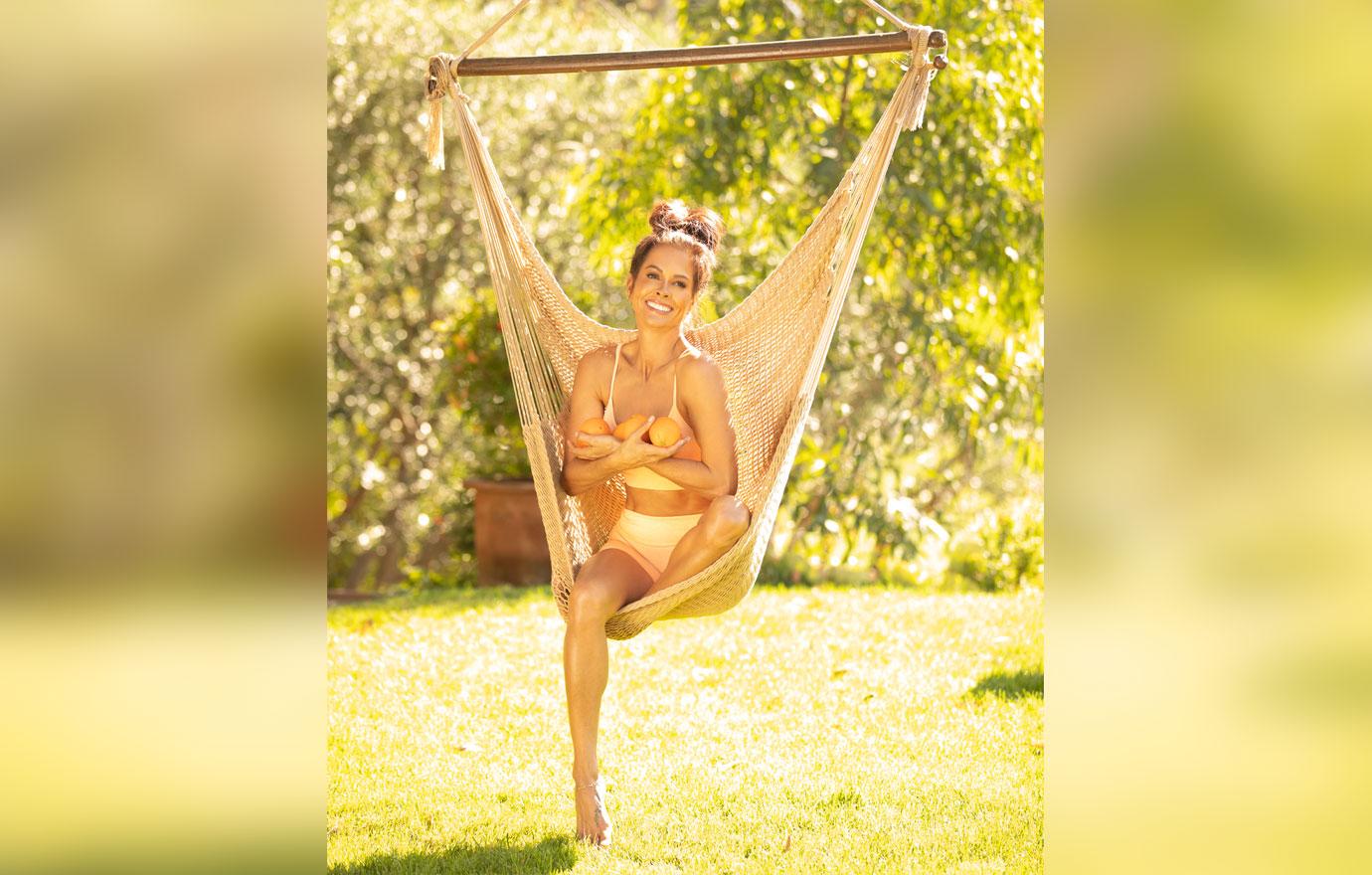 Article continues below advertisement
It's not always easy to want to get up and engage your body, but the brunette beauty says the trick is just "finding activities you enjoy and giving yourself permission to focus on you."
"One of the things the pandemic has taught us is that we don't need to get in our cars and drive 30 minutes to the gym or studio. There are amazing at home workouts that allow us to spend the time we once spent in traffic on ourselves," she explains. "That's the whole reason I created Brooke Burke Body. I wanted to create a digital gym experience that allowed people to workout from their home, without extra equipment, in intervals ranging from five to 50 minutes."
Article continues below advertisement
When the mom-of-four is not teaching classes, she makes sure that her routine is never "boring."
"I teach a body sculpting flow a couple of days a week in Malibu, and most recently I have been teaching at this place called Rafi Lounge and it's in Malibu. They have a website, so if people want to come work out with me in person, that's an option," she reveals. "But I also teach in my backyard at home, and it's a body sculpting booty burn. I tell people get a yoga mat, get yourself a towel, get yourself a playlist and get yourself light hand weights, and I can do a 20 minute workout, a 30 minute workout, I can do 5 minute abs even and that is the way I have designed workouts on my app."
Article continues below advertisement
Burke's day wouldn't be complete without using BEMER technology for just a short amount of time.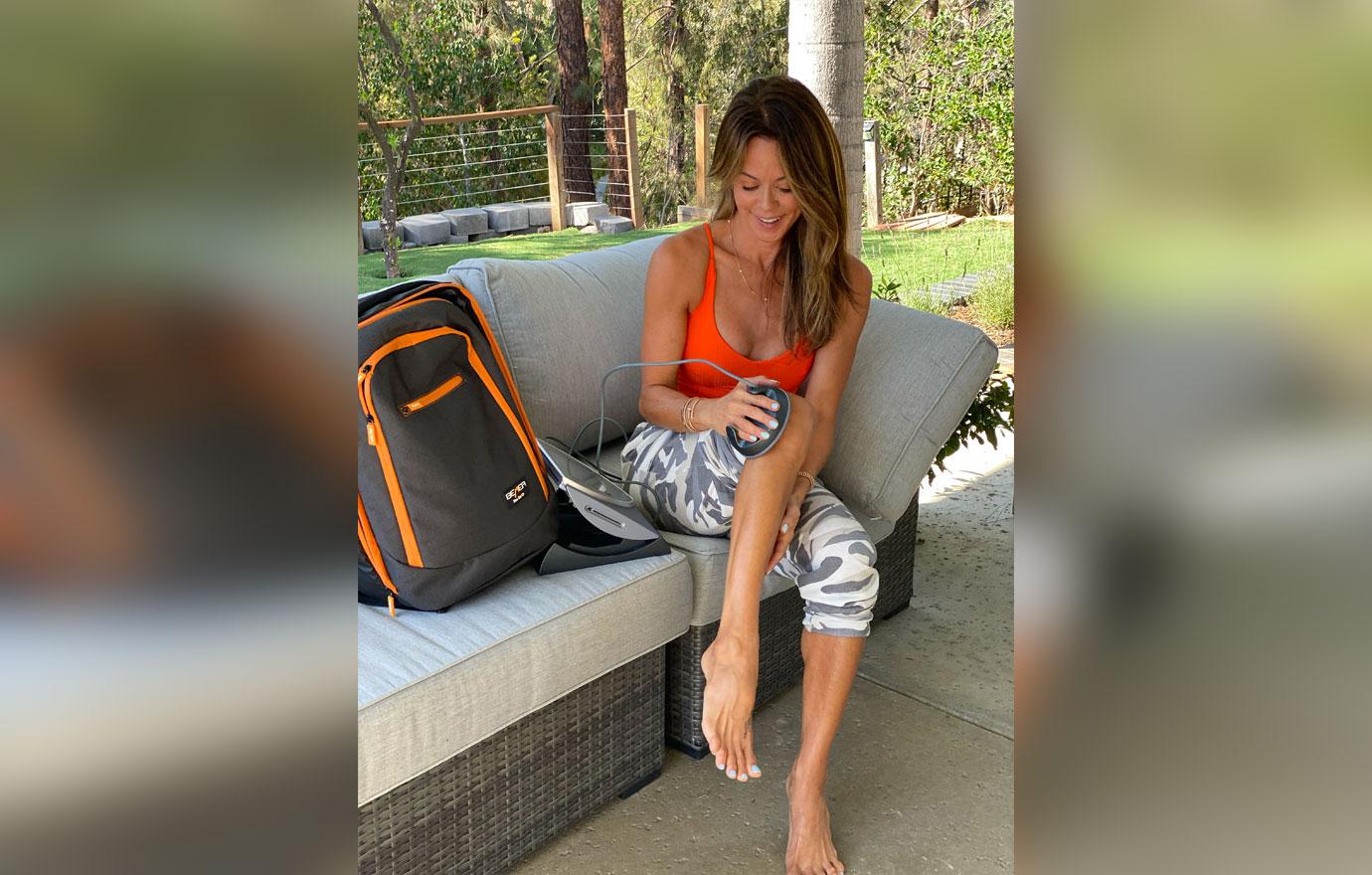 Article continues below advertisement
"This is something I have incorporated into my daily wellness routine twice a day, and it only takes eight minutes. I have been doing it for years, I authentically use the product, but what it really does is improve blood circulation and the overall well-being [of your body]," she says. "So, for me, it's just about energy, it's about feeling better, it's about all of these little biohacking things that kind of improve our overall well-being and eight minutes a day is definitely worth that commitment."
She continues, "I also know that it's improving my blood circulation and their new go edition, it's easy. I can take it with me."
Article continues below advertisement
As for what Burke eats, she gravitates towards "a Mediterranean diet – not the fad one that you read about but literally vegetables, oils, high fats, fish, meat, red wine," she says.
"It's very simple, so that I would suggest and I would say keep it fresh and clean and simple," she adds. "I try to keep all of my ingredients live and fresh."
However, Burke isn't afraid to indulge once in a while.
Article continues below advertisement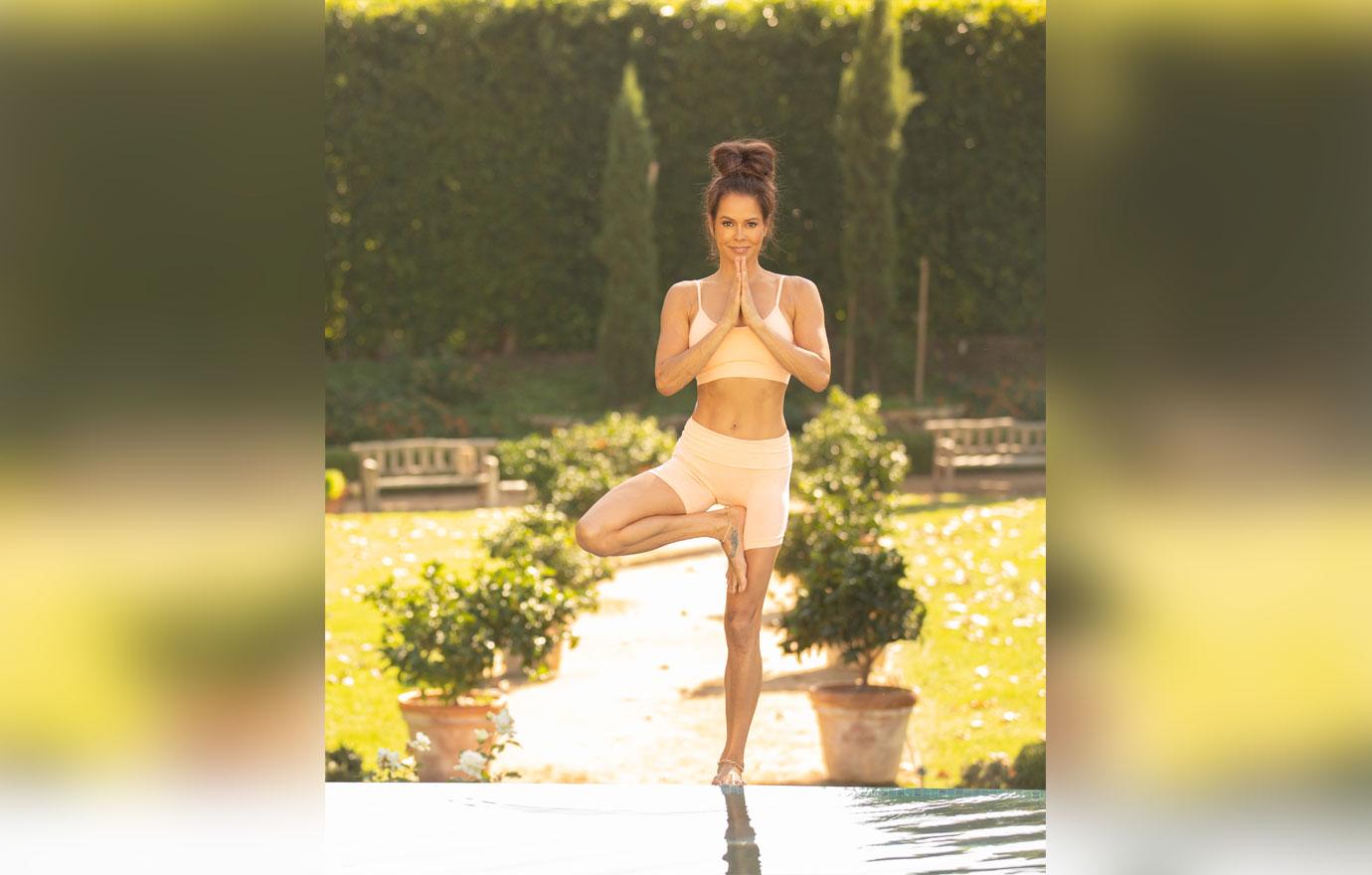 "I absolutely believe in a good cheat meal. For me, I like the crunchy and the salty," she shares. "A spicy margarita pizza with olive oil and a glass of full bodied red wine. One of the most important things we can do is to give ourselves the same grace we give to others. Building a nutrition plan that is sustainable and enjoyable allows you the opportunity to splurge now and then. And if you need a little inspiration, check out my blog for some great recipes: https://brookeburke.com/category/recipes/."
Article continues below advertisement