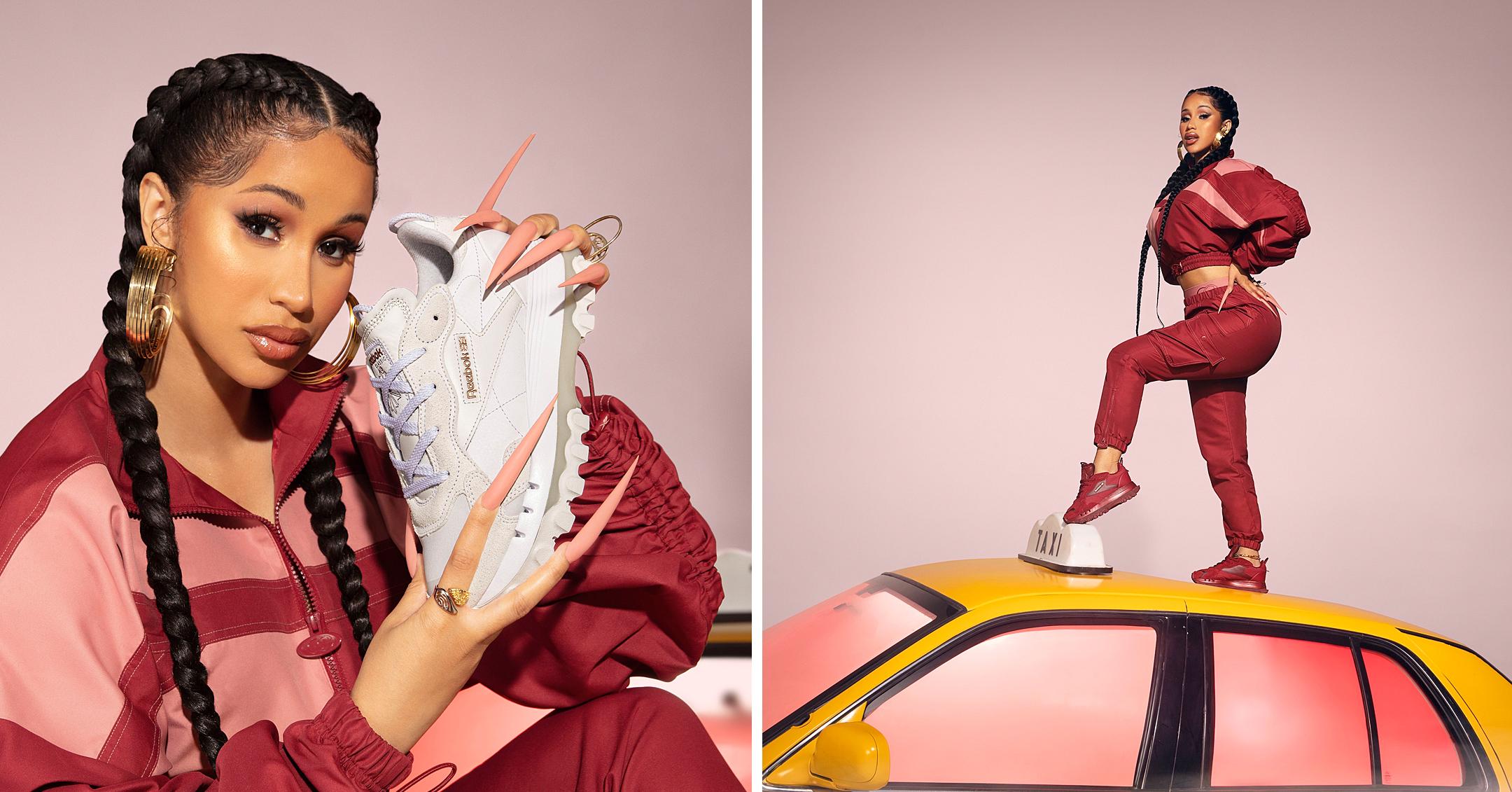 Cardi B & Reebok's Second Collaboration Features Corset Tops, Tracksuits & Sneakers, All Inspired By Her 'Love Of New York'
Round two! Cardi B and Reebok are gearing up to drop their second capsule collection together on August 27.
The new apparel and footwear collab, which features hues of cranberry, olive green, pink and more, is titled, "Let Me Be…In My World."
Article continues below advertisement
"I was so happy to see the love for my first Reebok apparel collection so I'm really excited to introduce this one," the rapper stated. "This NYC-inspired collection features some of my favorite pieces to wear — from corsets to tracksuits to fly kicks, all inspired by my time and love of New York."
Scroll down to see the new threads!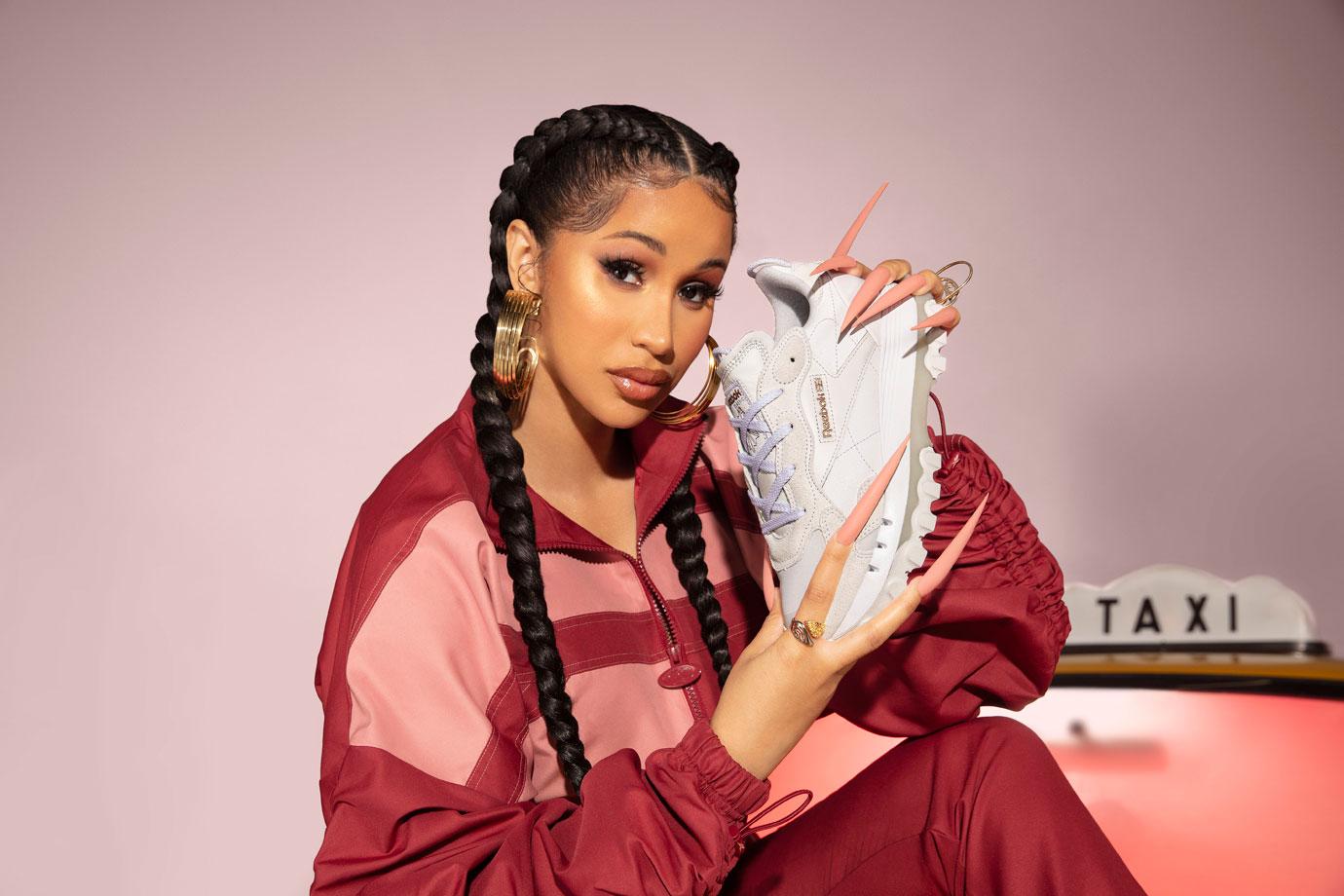 The rapper touted jaw-dropping nails while wearing a tracksuit and showing off one of the new classic leather sneakers, which also come in sizes for kids and toddlers!
The kicks also come in Sandy Rose, Army Green and Classic Burgundy.
Article continues below advertisement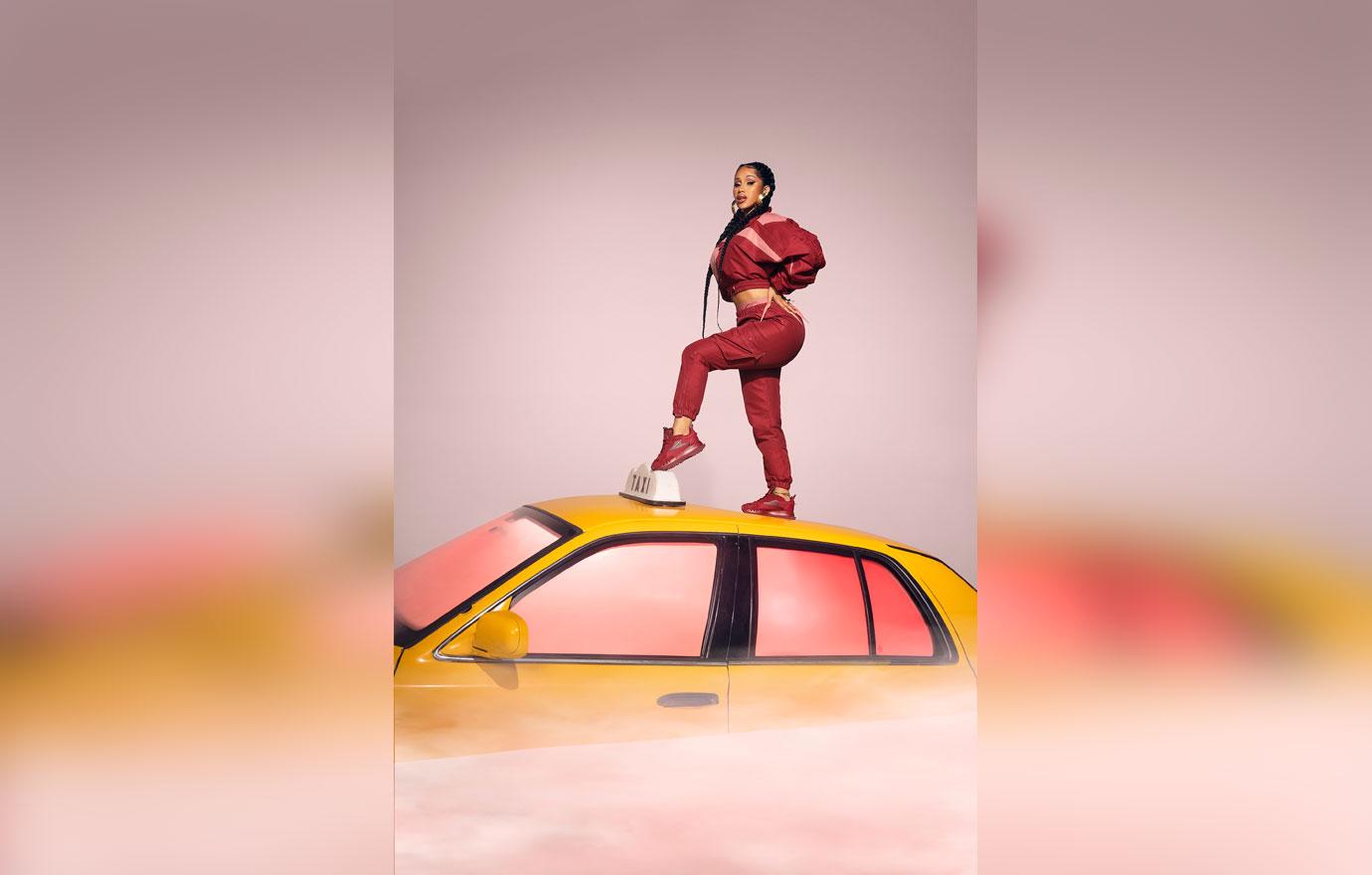 On top of the world!
The "Money" crooner modeled the satin tracksuit. The jacket has an oversized fit, but you can customize your look thanks to the bungee-adjustable hem and sleeves.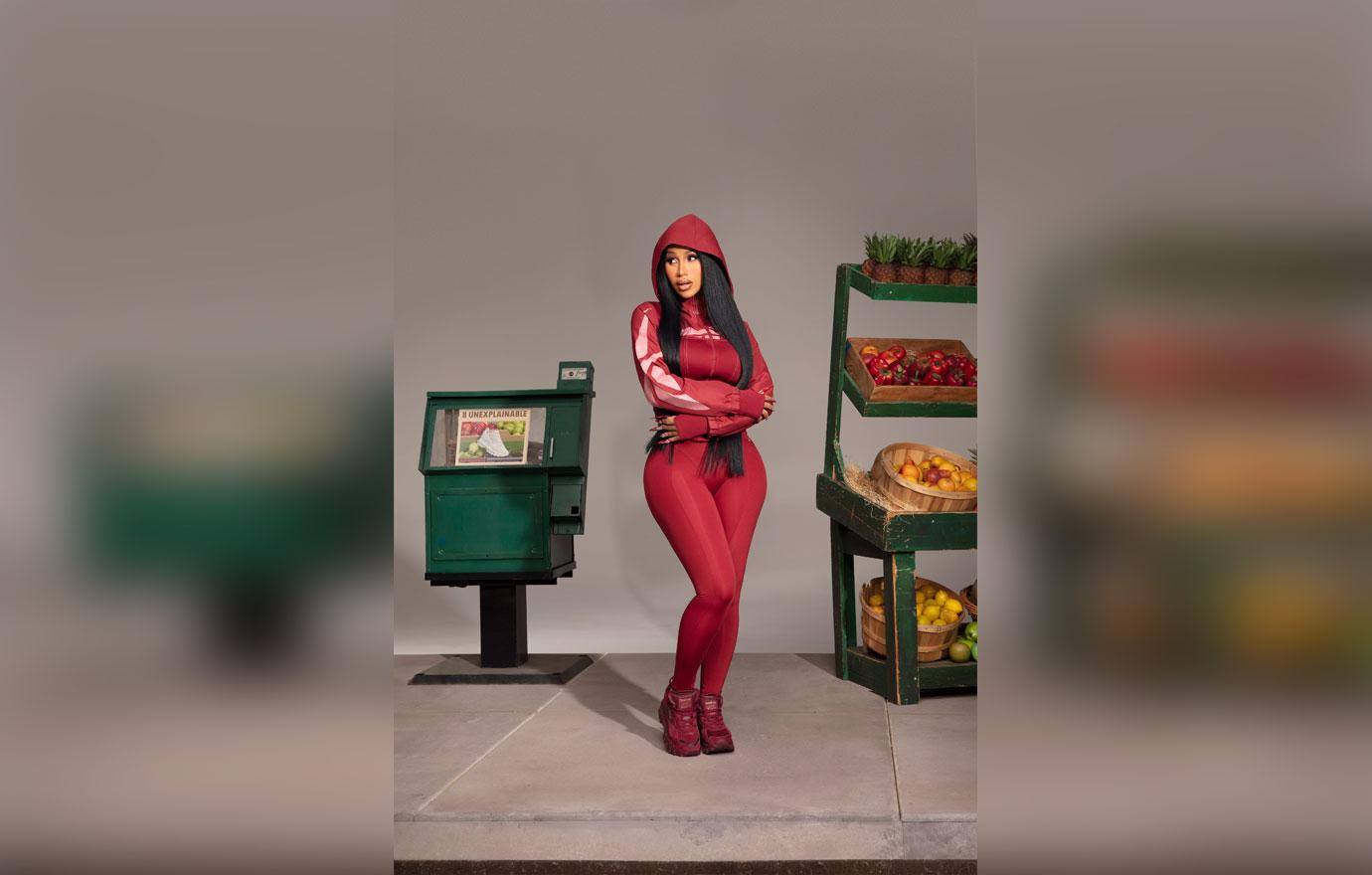 Back at the bodegas!
"The pants tighten up, you don't have to go to a seamstress or nothing, it's already tightened up, you heard?" the Bronx native shared of the apparel. "Sometimes we just want clothes that fit us nice, that shape us up, that gives us a nice little shape."
Article continues below advertisement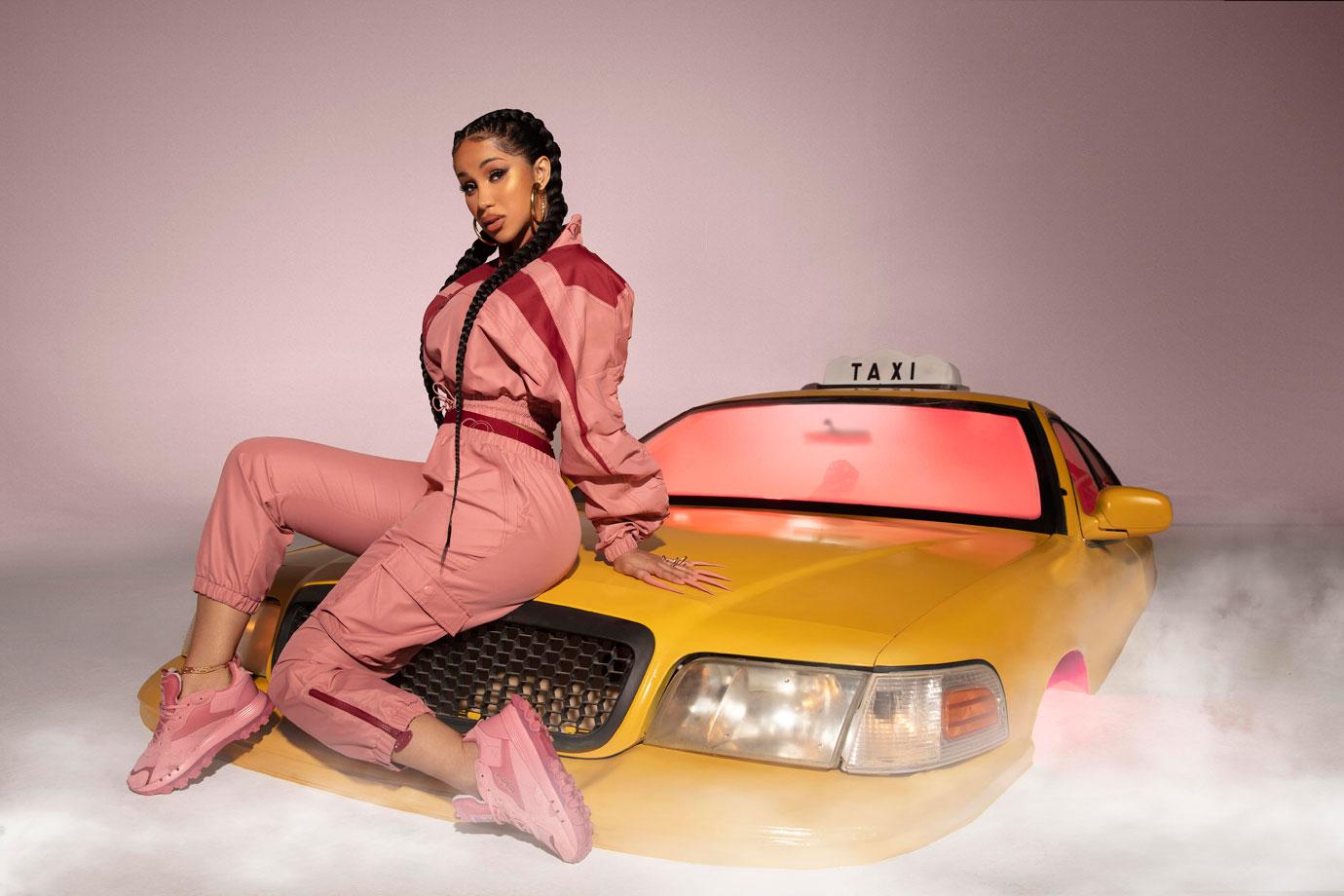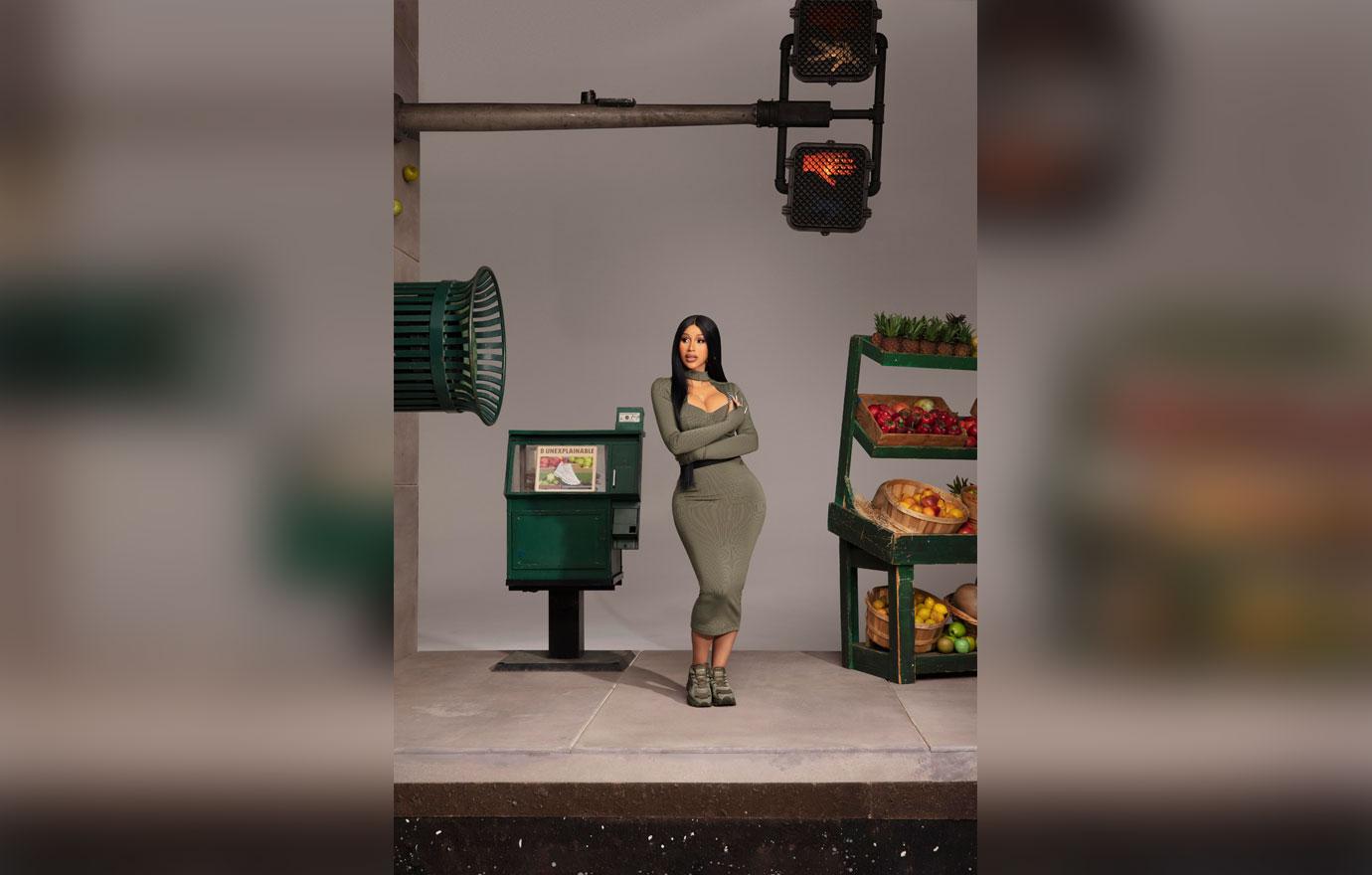 The star revealed last month that she and husband Offset are expecting their second child together, but obviously, this photoshoot happened before she was pregnant or started showing.
Article continues below advertisement
The baby wasn't something she was really expecting.
"We just started laughing like, 'Lord, we have so much to do,'" she quipped of when they found out. "There is something so dear about this pregnancy and I feel like I'm starting a new chapter, and I'm happy about that."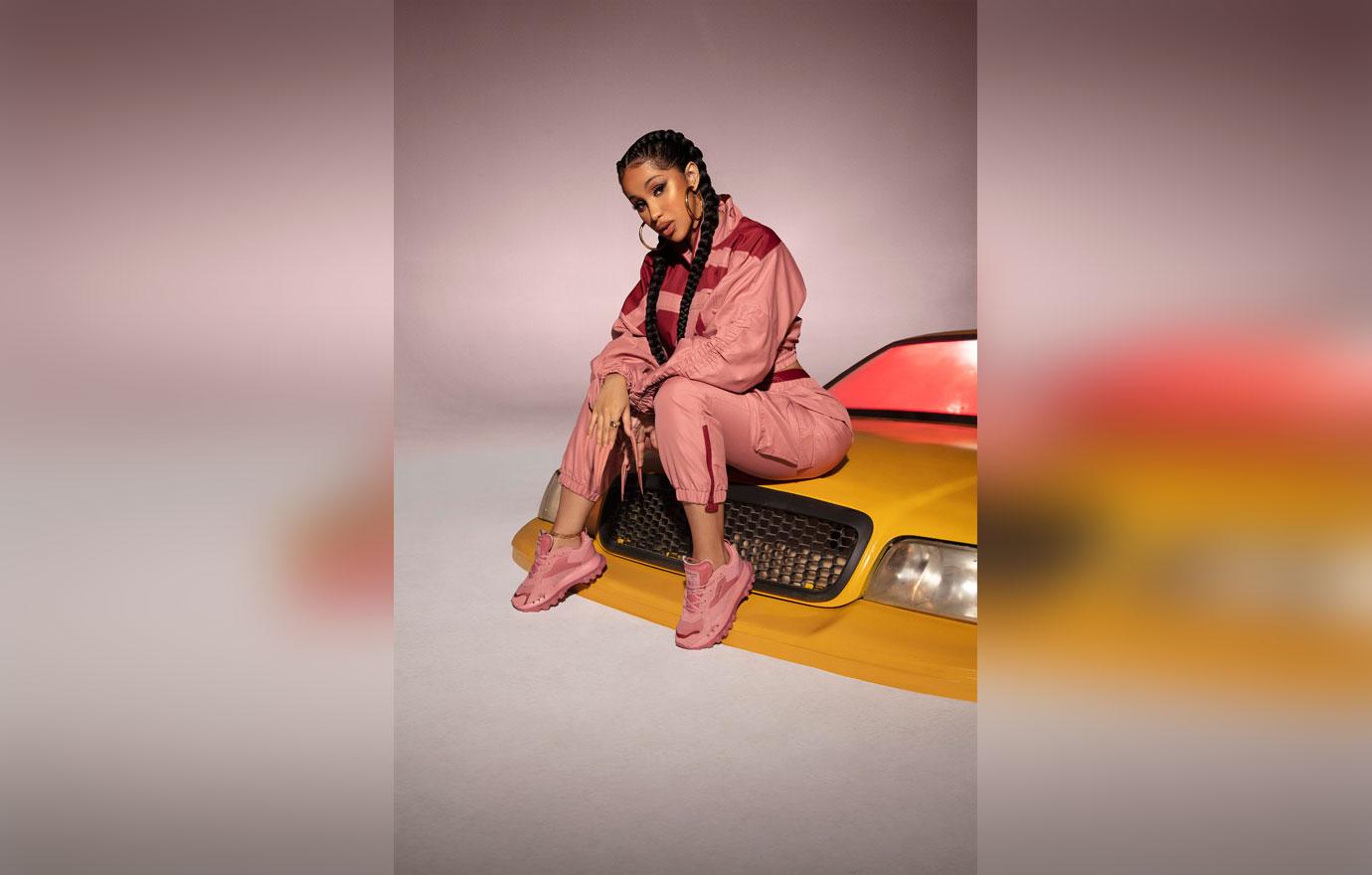 The Love & Hip Hop alum is excited to give their daughter, 3-year-old Kulture, a little sibling.
"I just know these two will love each other soo much and argue soo much since they're 3 years apart…just like me and Henny 😩," Cardi said on social media, referring to her sister Hennessy Carolina. "But one thing for sure is they'll have each other's back like no one else ever will 🙏🏽🙏🏽."
You can shop the new collection starting August 27.