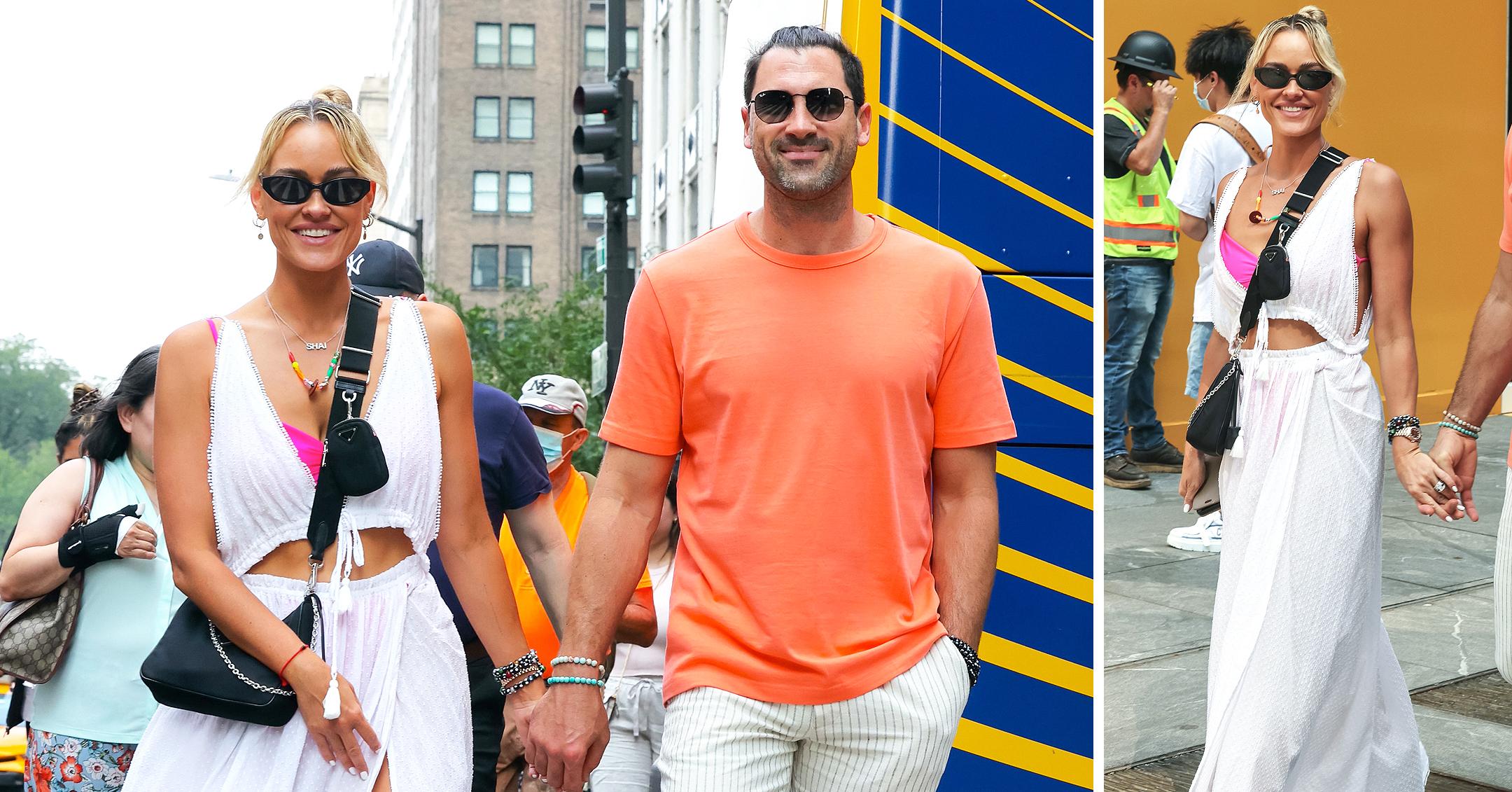 Peta Murgatroyd Wears A Summery Maxi Dress While Exploring NYC With Husband Maksim Chmerkovskiy — Pics
Dancing With the Stars' Peta Murgatroyd and Maksim Chmerkovskiy looked happy as can be as they strolled the streets of NYC on August 11.
Article continues below advertisement
The latter revealed via social media that they stopped in at the Lego store and later on, they enjoyed a sushi dinner on the Lower East Side, where they got caught in a rainstorm.
Scroll down to see photos from their day together!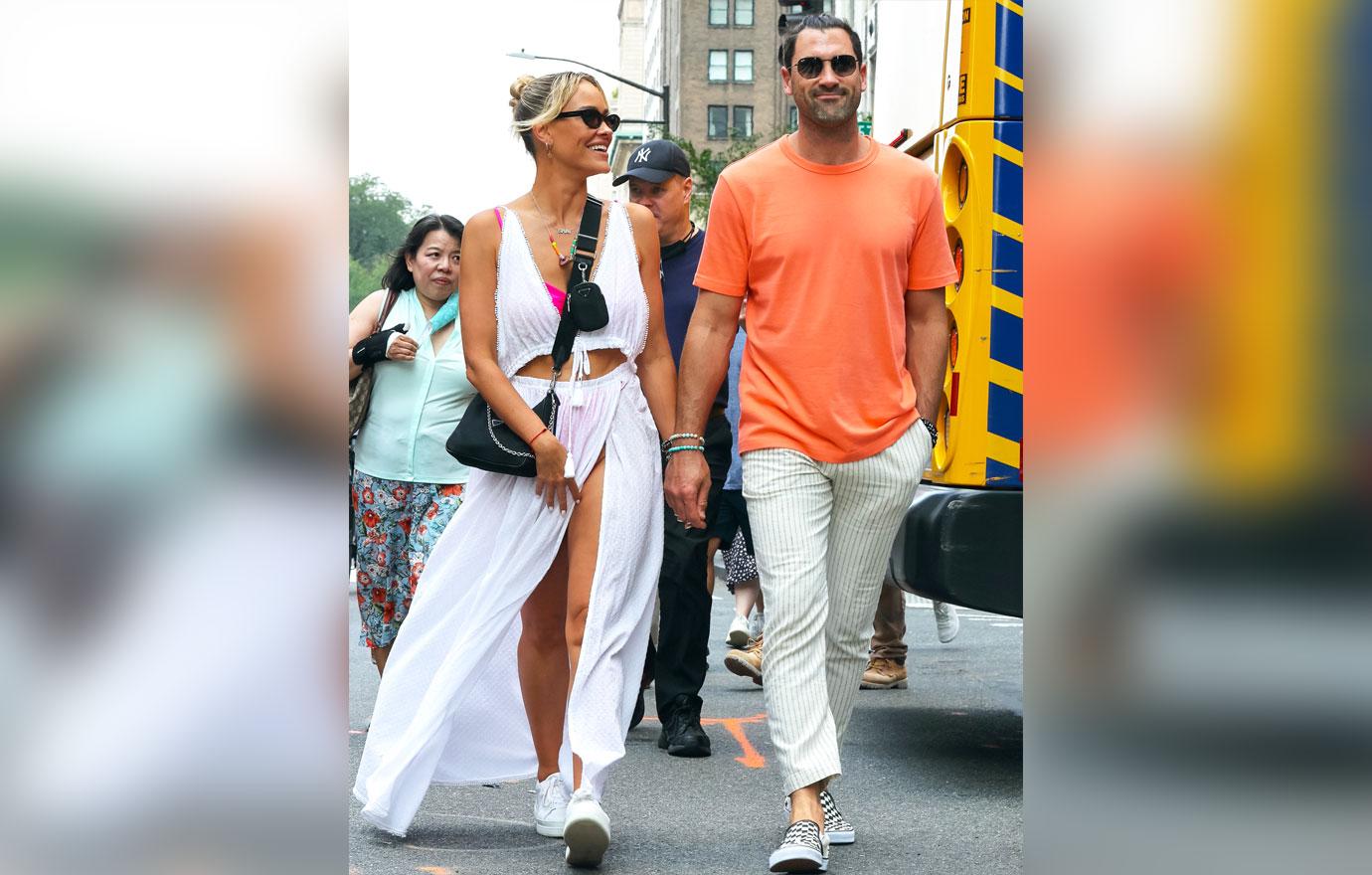 The gorgeous star beat the heat by wearing an airy white maxi dress over a magenta bikini, in addition to a pair of white kicks. Her husband opted for a casual orange T-shirt, striped pants and a pair of checkered slip-on shoes.
Article continues below advertisement
At one point, Murgatroyd noted that she had to go sit in a cafe to cool down since it was "bloody hot" outside. It looks like their 4-year-old son Shai didn't tag along for their trip!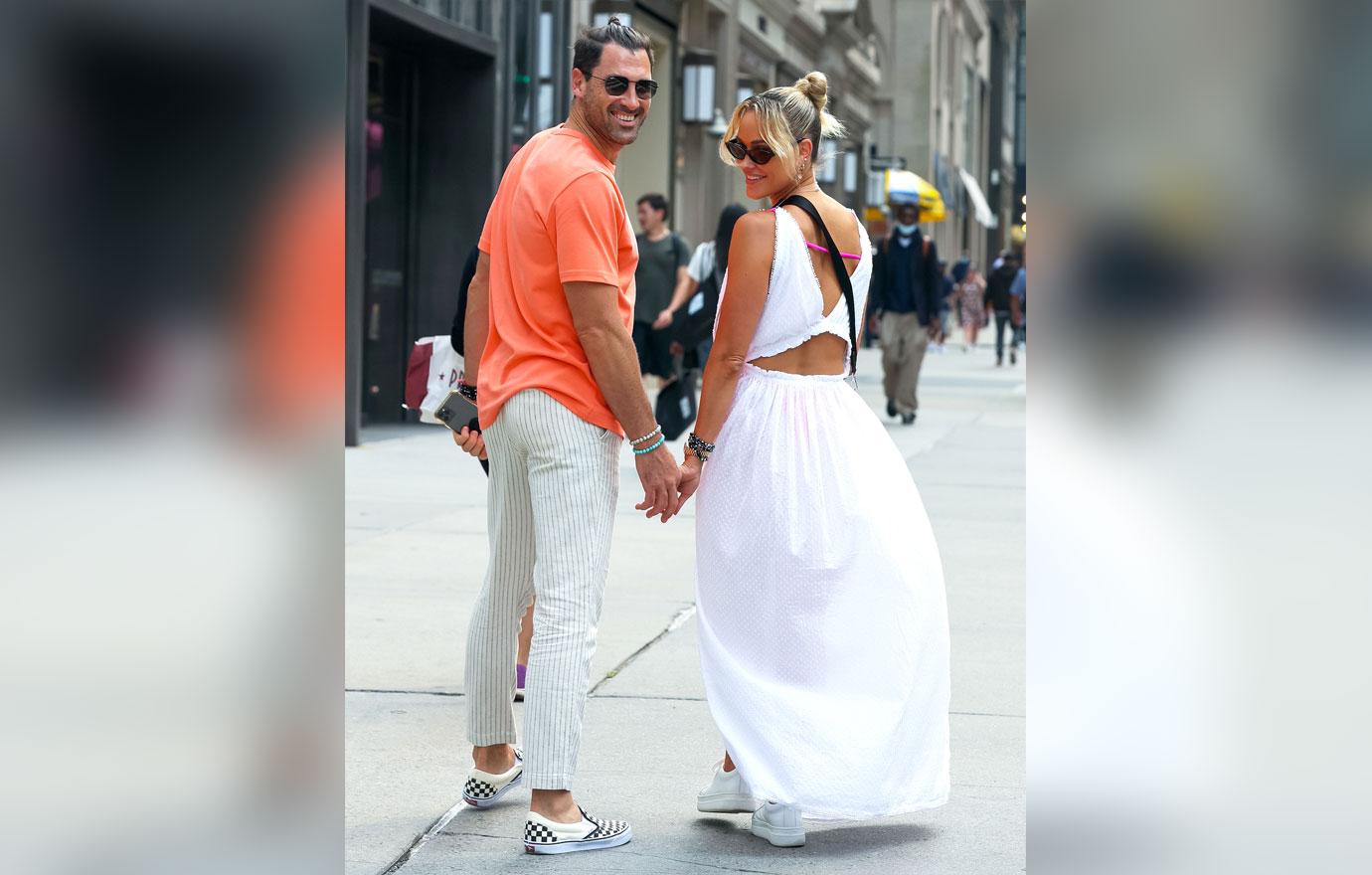 Say cheese!
"Back with my favourite human 🥰 in our favourite city 🗽," the Ukraine-born choreographer captioned a photo of his other half. "After a long time of non-separation being apart for two weeks felt like a lifetime and next few days feel like a well needed chicken soup for the soul."
Article continues below advertisement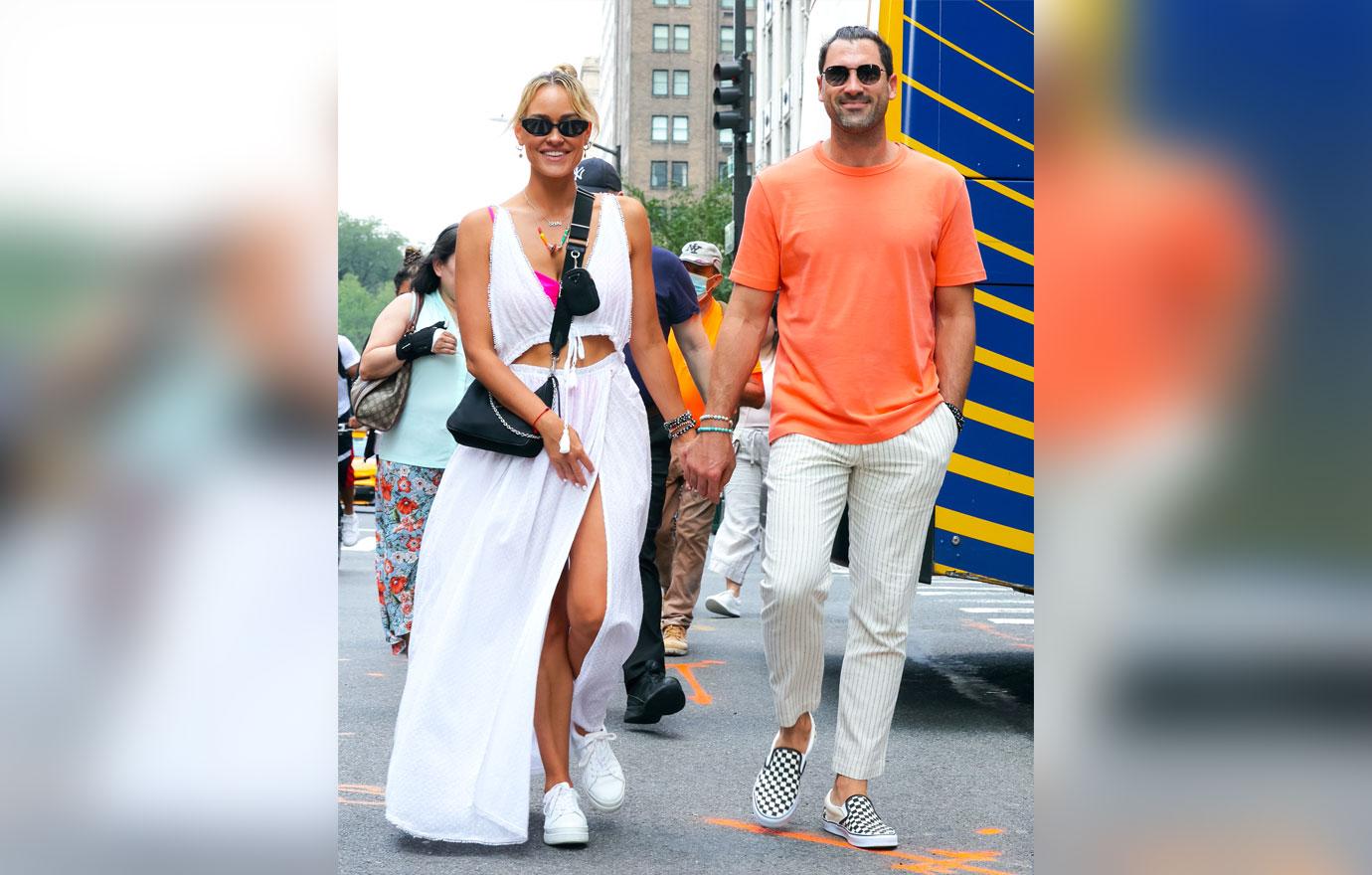 At the end of July, the father-of-one headed out of town to perform a few shows with his brother, Val.
"My love, seeing you leave again for tour last night was bittersweet. I wish I could hug and snuggle you one last time. I already miss you dearly and Poosh already asked when you will be home," the blonde beauty wrote on social media. "I'm rooting for you always and know I'm there in spirit! Kill it tonight with @maksandvaltour in Chicago."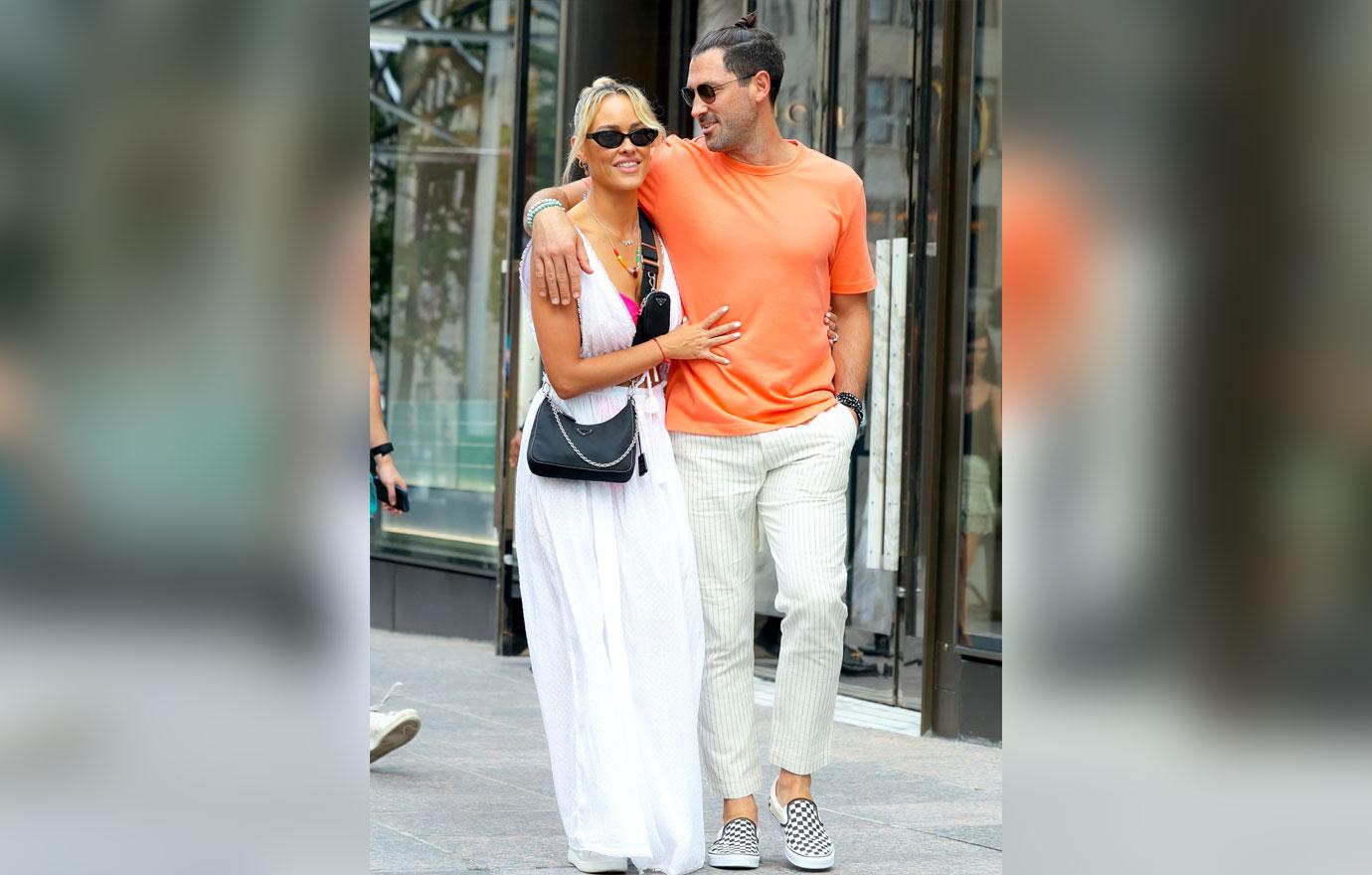 "With a toddler, you have to carve out time for your husband. I will say that has been something that I've needed to work on," the dancer admitted of their relationship. "Any alone time means the world to us, where we can grab lunch and then maybe see a movie."