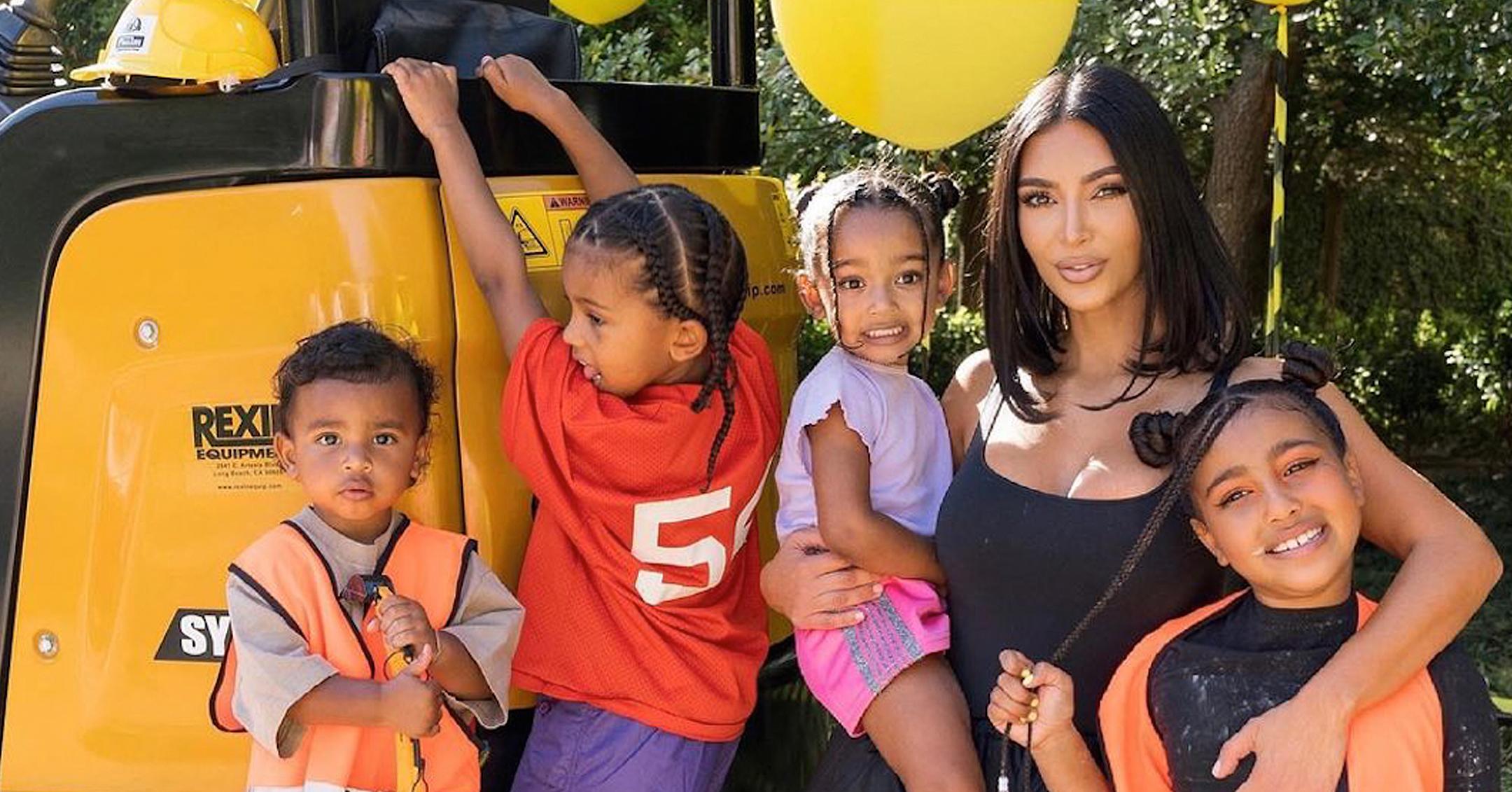 Kim Kardashian Doesn't Get 'Super-Stressed,' But She Admits That She Wants To Work On 'Being Stricter' With Her Kids
As a mom-of-four, Kim Kardashian knows what it's like to have a full house, but luckily, the reality star says she's "naturally very calm, which I think translates into my parenting."
Article continues below advertisement
Now that she's a single lady, she has to take on even more of the heavy lifting when it comes to looking after daughters North, 8, and Chicago, 3, as well as sons Saint, 5, and Psalm, 2.
"I don't get super-stressed or impatient," she told Parents, "which I think is definitely a superpower when you have three kids age 5 and under running around."
Luckily, her eldest has volunteered to help corral her siblings when things get a little too crazy.
"Bedtime is such a challenge with four kids! It's rare that I get all of them down as planned, but now that North is older, she's become my little sidekick and helps me with the younger ones," the makeup mogul shared. "It's actually so cute."
Article continues below advertisement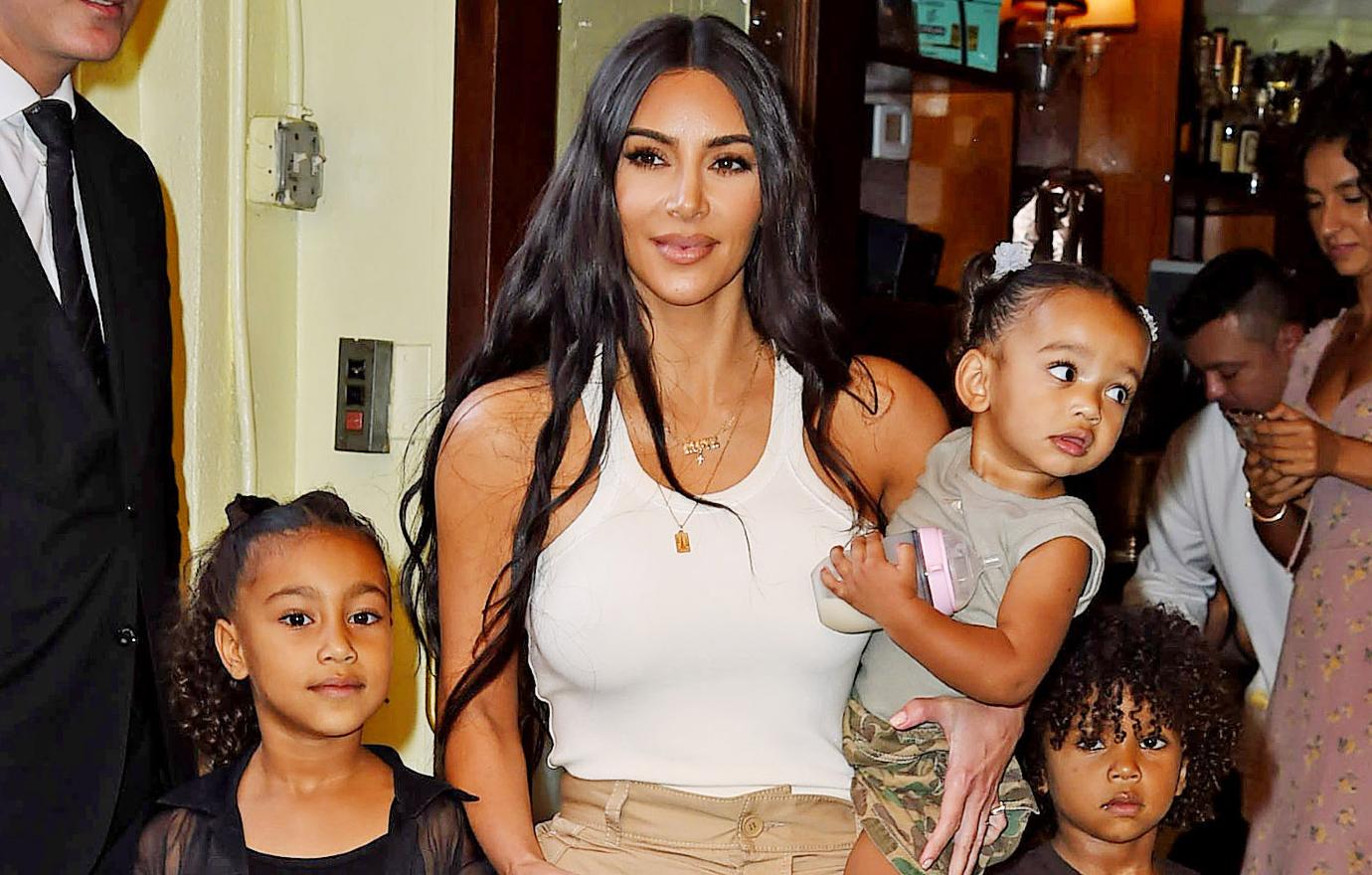 At the same time, North can also add to the chaos, as Kardashian revealed that "getting the oldest kids ready for school and out the door in the morning" is her biggest struggle most days. "North loves to pick out her own outfits, so sometimes getting dressed takes longer than planned."
Article continues below advertisement
Though life can be hassle, the Skims founder is just happy that all of the kids "get along so well and have so much love for each other."
"It reminds me of growing up with Kourtney, Khloé, and Rob. There's something so special about having a big family, and I'm happy my babies get that experience the way I did," she said. "It's so amazing to watch my kids grow and develop into their own people."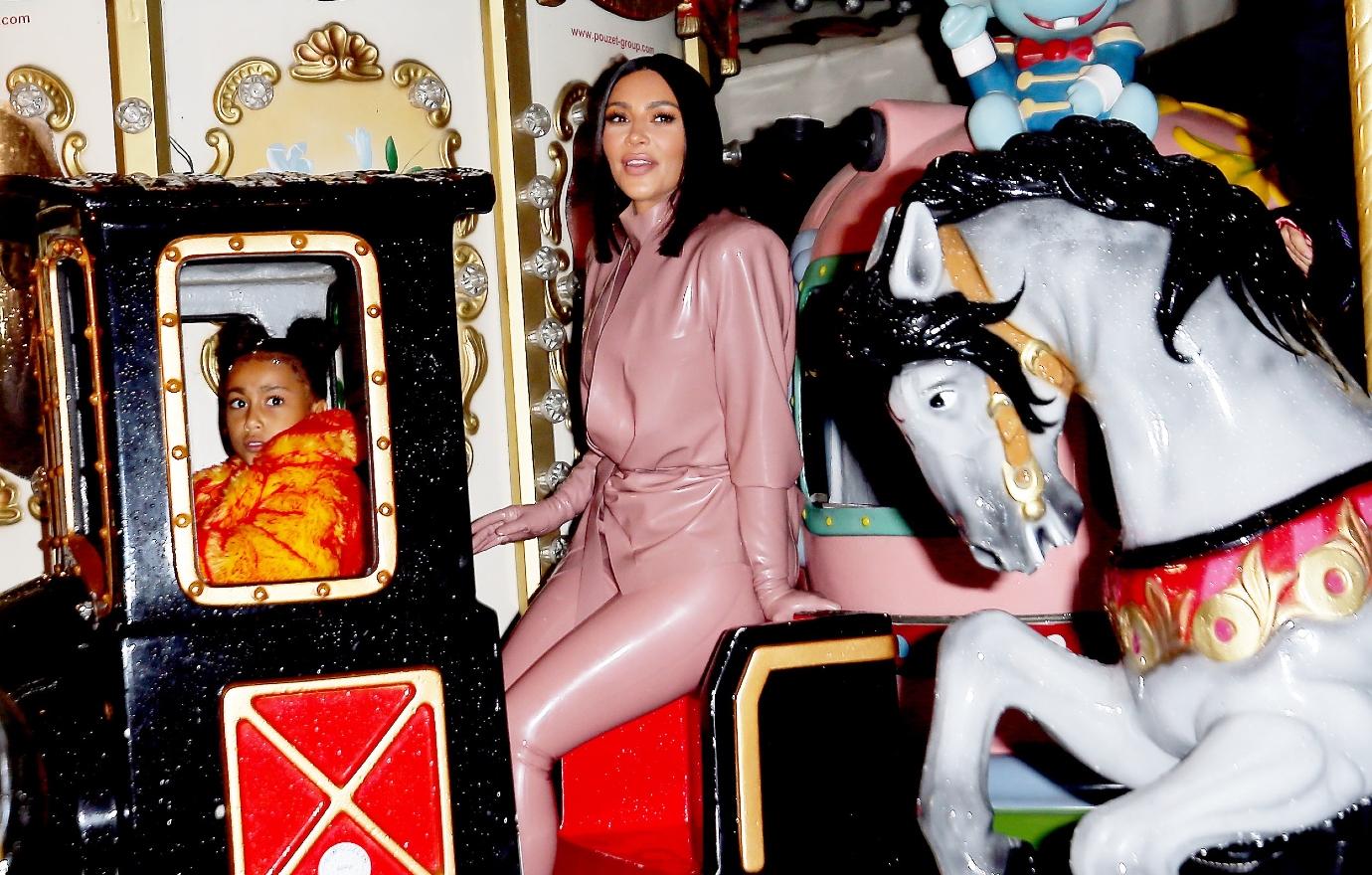 Article continues below advertisement
To keep the kiddos occupied, the Keeping Up With the Kardashians star tries to get them "outside as much as possible," but she also insisted that she's proficient in "creating activities" or projects for them.
Of course, there plenty of areas that the lawyer-in-training still struggles with, as she admitted that she wants to be "stricter" and say "no" more often.
"When my kids want something (typically candy), they give me this look directly in my eyes that cuts right through me," she confessed. "I usually give in and give them what they want."