'Jungle Cruise' Star Emily Blunt Is 'So Happy' That Her 2 Daughters Are Finally Interested In One Of Her Movies
Emily Blunt's latest flick has earned her some brownie points with her and husband John Krasinski's two daughters.
According to the actress, Hazel, 7, and Violet, 5, typically don't care about their superstar mom's projects, but that all changed when she landed a role in the upcoming action-adventure flick, Jungle Cruise.
Article continues below advertisement
"This interestingly has been the only trailer that they have watched multiple times," she admitted on Live with Kelly and Ryan. "They are usually disinterested in seeing me on screen, but they're really into Jungle Cruise."
"They love the jaguar, they love DJ [costar Dwayne Johnson], they love the dynamic, they love the whole world," added Blunt. "It's like a really sumptuous, sort of exotic world and it's been the first thing they're like, 'Play it again, play it again, play it again.' It makes me so happy."
Article continues below advertisement
Blunt is hoping the girls enjoy the movie just as much as the trailer, though she admitted that since they "are kind of scared of everything," they may feel uneasy at the "spooky parts."
The film, which debuts on July 30, is inspired by the Disney World river boat attraction of the same name, though the kids have yet to ever visit the Florida park.
Article continues below advertisement
"I need to take them to Disney World. I have not taken them to Disney yet," she revealed, before quipping, "Would I not get a free pass?"
The U.K. native also starred as the titular character in Disney's live-action Mary Poppins Returns, and though her kids may not have cared about the flick, they are starting to realize that Blunt and Krasinski are no ordinary parents.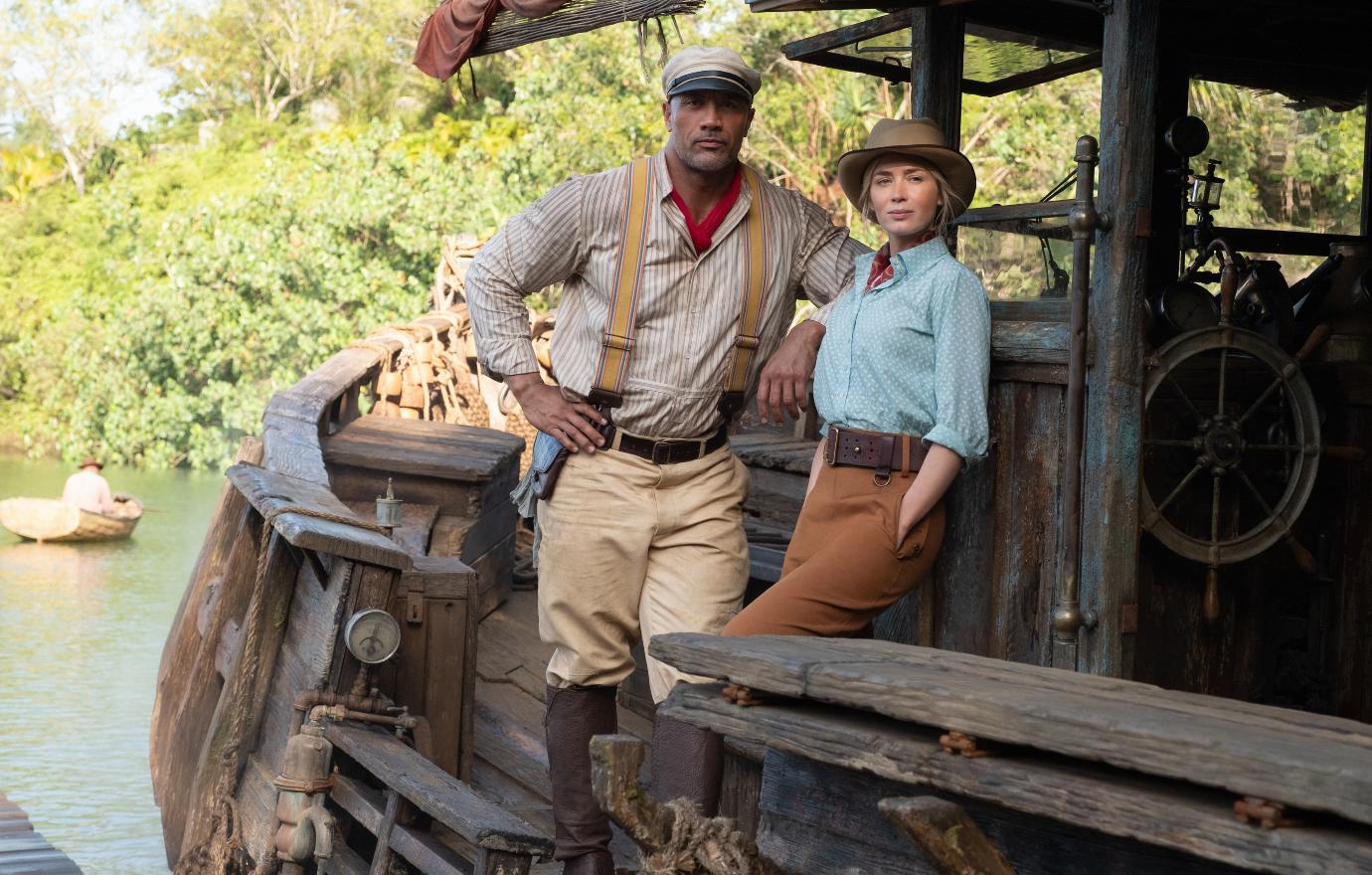 Article continues below advertisement
"[Hazel] came home the other day and we were in the kitchen and she goes, 'Are you famous?' And I'd never heard her ... we've never said that word in our house," the A Quiet Place lead previously shared. "We don't talk about it."
The mom-of-two responded by telling her, "...not really, I don't think I am."
"If they can remain oblivious for the longest time I'd be thrilled," she admitted.