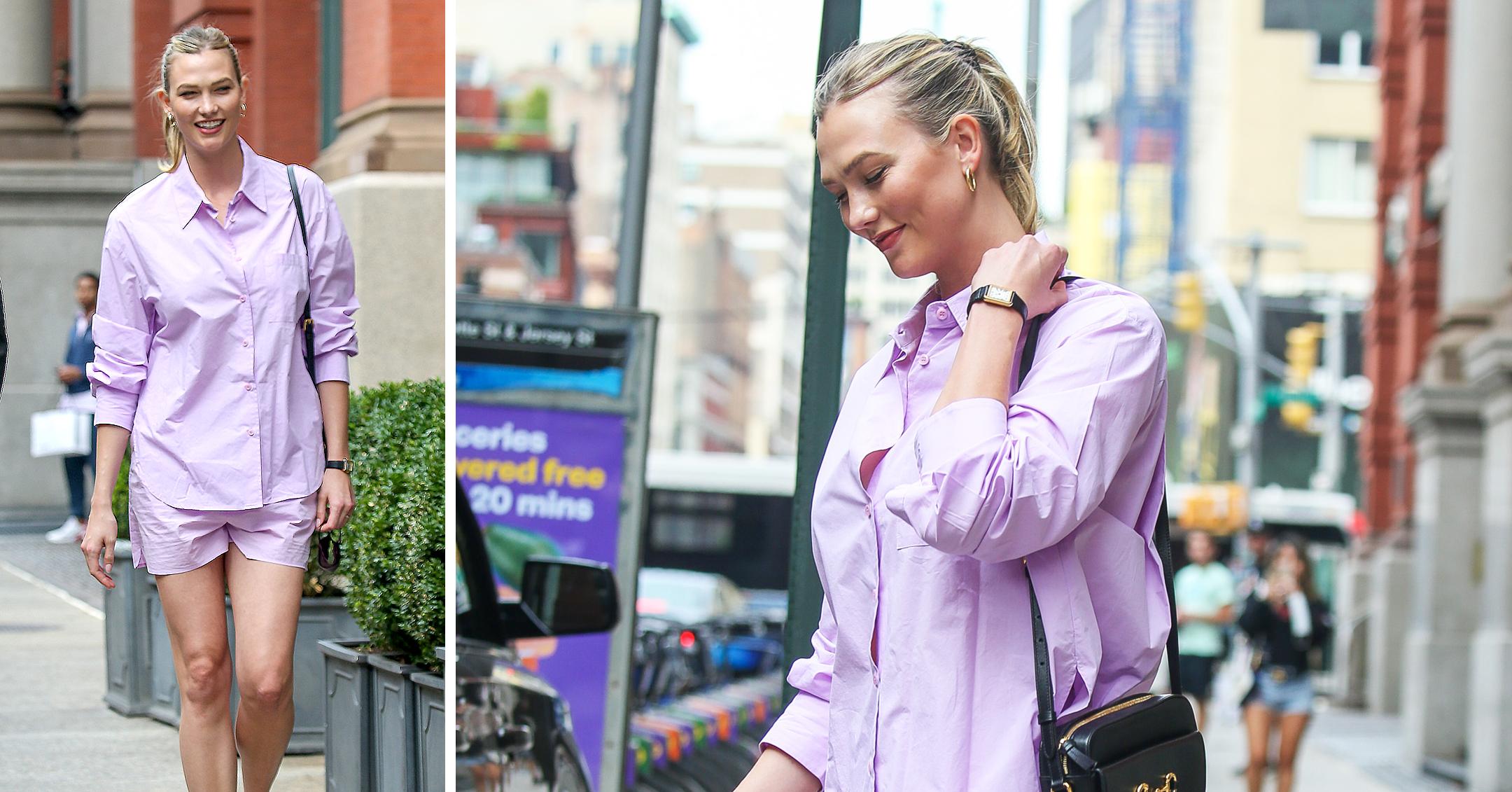 Karlie Kloss Is Pretty In Purple As She Leaves Her Apartment Building In NYC — See Photos
Karlie Kloss added a pop of color to her ensemble on Wednesday, August 4, when she was spotted leaving her apartment building in New York City.
Article continues below advertisement
The model was all smiles as the cameras captured her getting into her car.
Article continues below advertisement
Scroll through the gallery below to see more photos!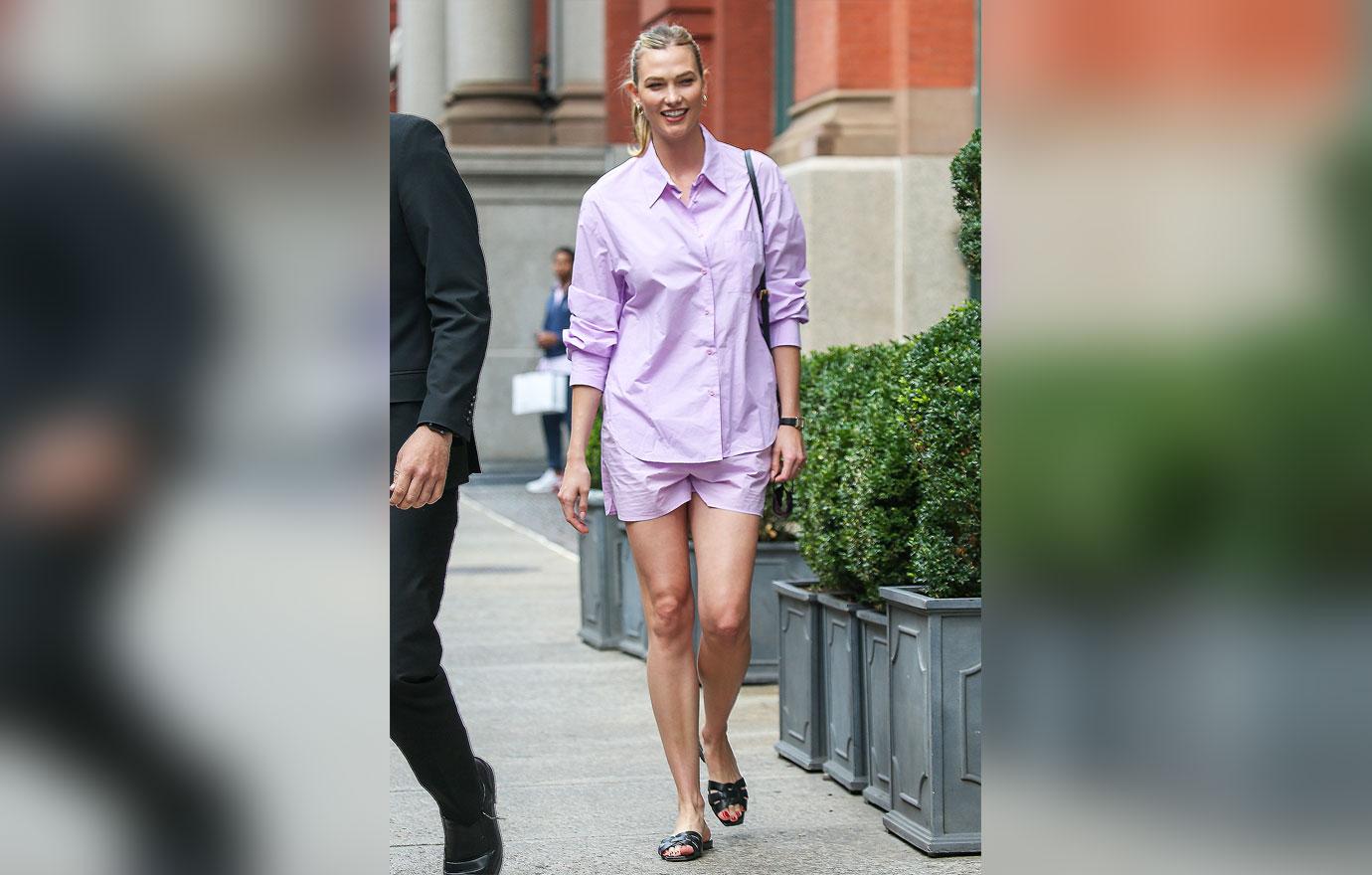 The blonde beauty looked fabulous in a long-sleeve purple top, which went with her matching shorts. Kloss also wore black flats and added a black purse to her outfit.
One day earlier, the mom-of-one — she shares son Levi with husband Joshua Kushner — couldn't help but be grateful for her wonderful career and life.
Article continues below advertisement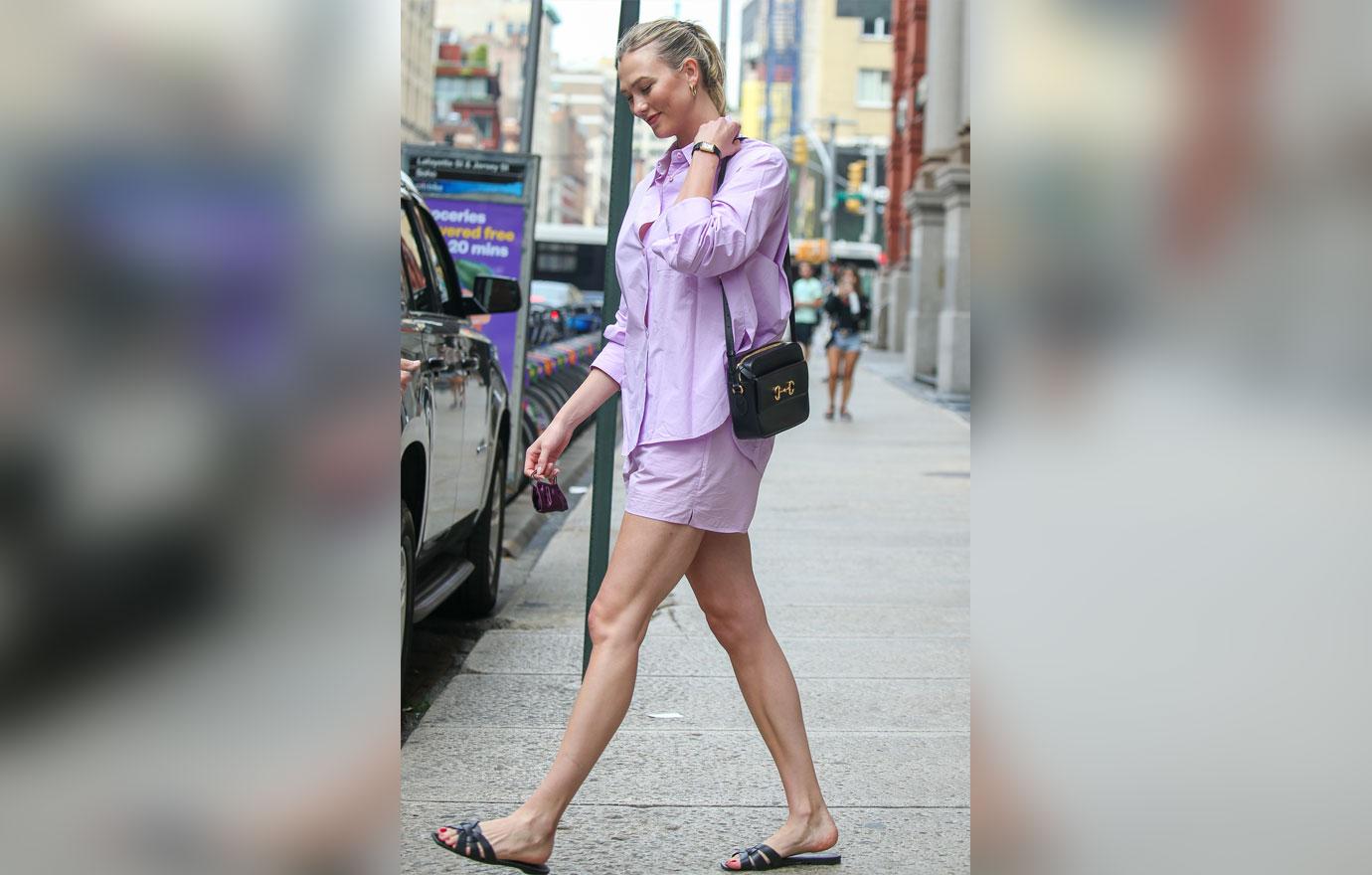 "This past year has been the most profoundly awe inspiring — and, at times, humbling and sleep deprived — year of my life. I couldn't have imagined the growth that was in store for me in this turn around the sun, and I've never felt more genuine gratitude for the abundance of love in my life. Thankful for you ♥️ Looking forward to all that is ahead in 29 ♥️," she captioned a slew of photos — and even included one of her son snuggling on her stomach!
"On my first bday as a mama, I have a whole new level of appreciation and admiration for my incredible mom," Kloss captioned a photo of herself with her mama. "Love u more than you will ever know."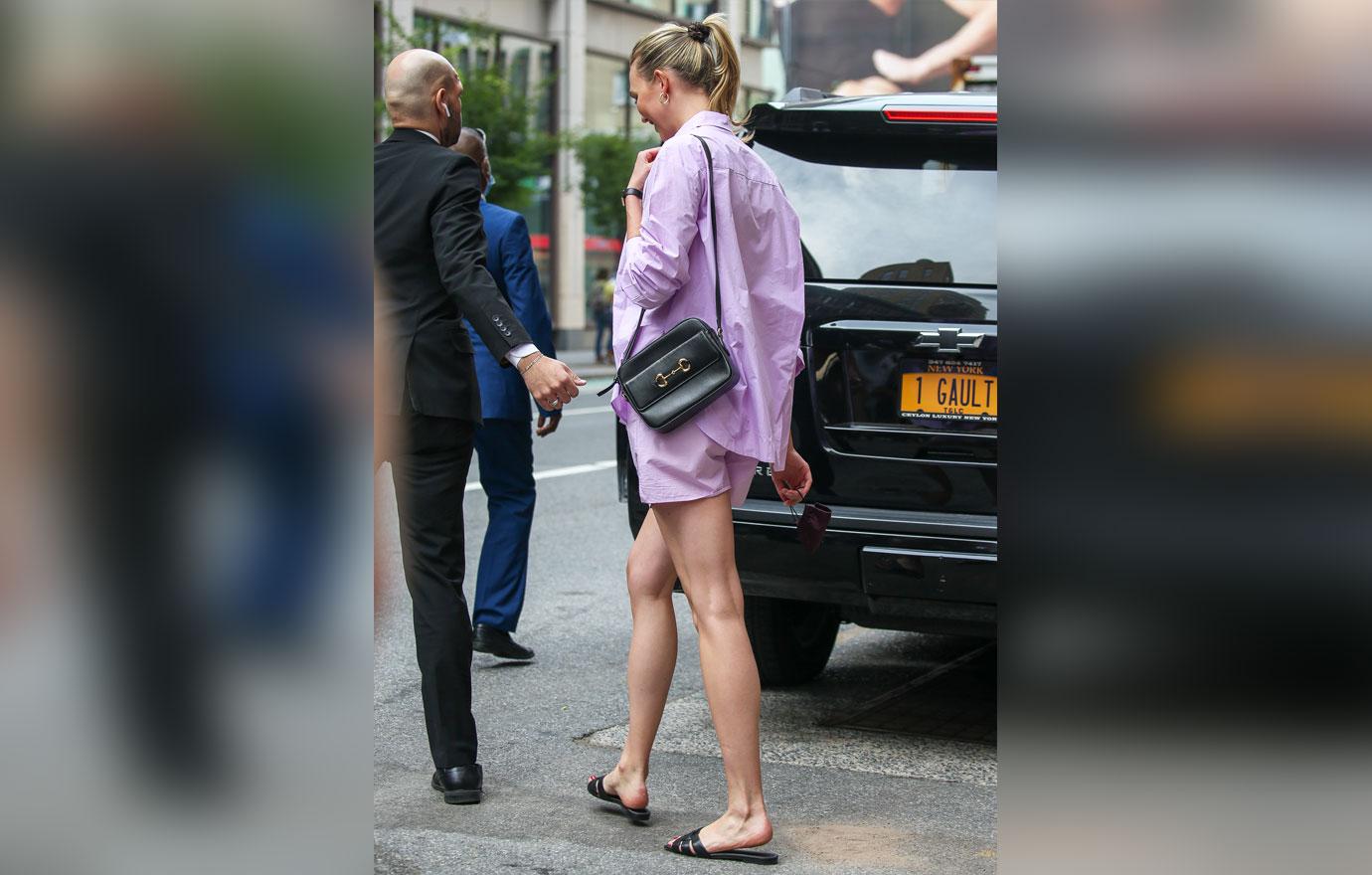 Kloss welcomed her son in April, and since then, she has shared glimpses of him via social media.
The Hollywood star even brought along her tot when she visited Paris with her hubby. "two for tea," she captioned a photo of herself in the City of Lights.
Even though Kloss and Kushner rarely gush about their relationship, the former took a moment to give a shout-out to her man.
"I really followed my heart on choosing to be with the person that I love, despite any complications that came with it," she said. "You know, I knew for me, it was worth it to fight for that."