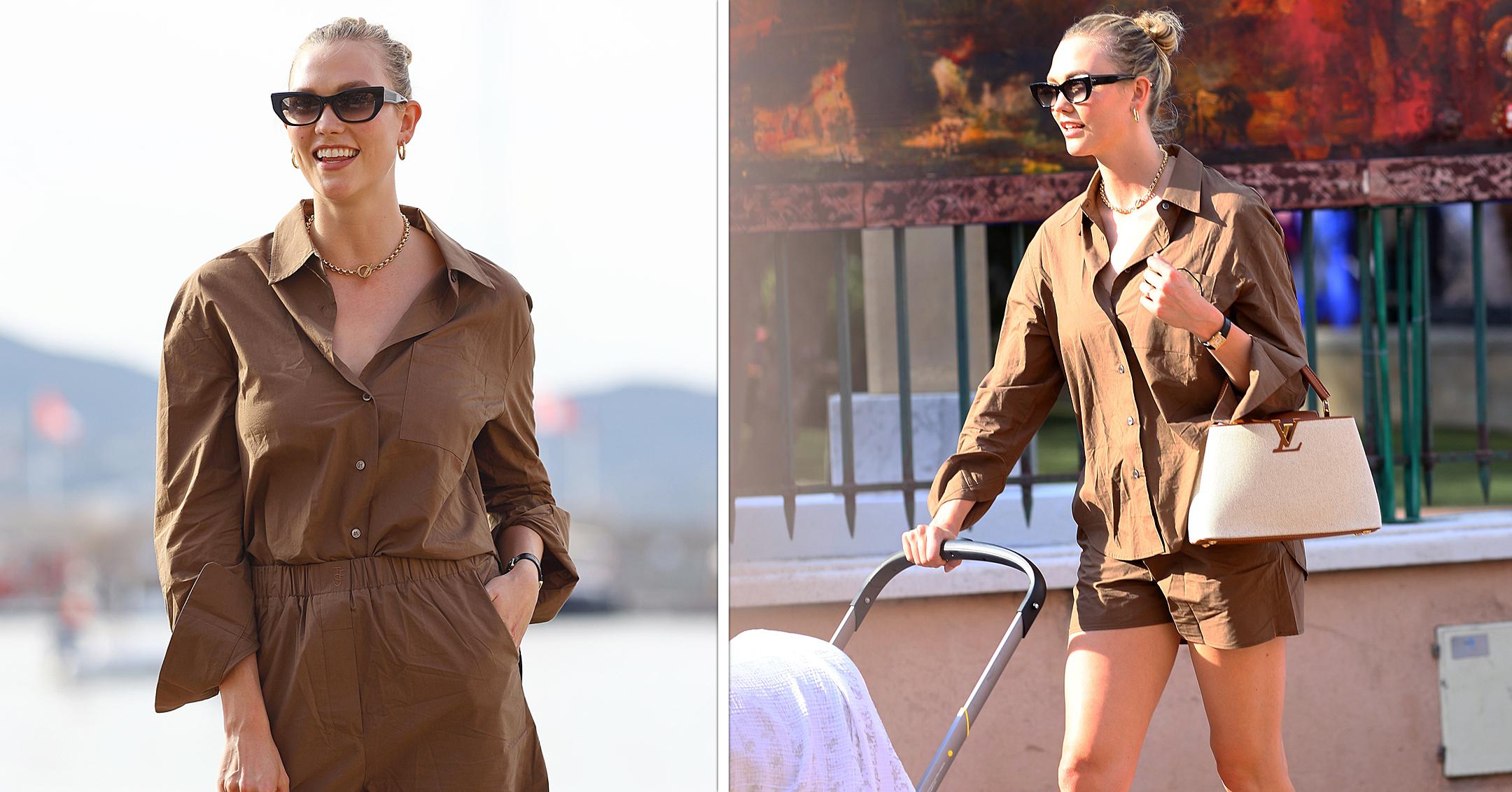 Karlie Kloss Stays Comfy In Matching Shorts Set While In St. Tropez With 4-Month-Old Son Levi — See Photos
Article continues below advertisement
It isn't the tot's first trip, as last month, the gorgeous star brought him to Disney World. "Levi's first visit to the happiest place on earth 🥰 and mommy's 1253th 😜," she captioned the Orlando-set photos. "Celebrating the launch of my disney ears !!"
Scroll down to see photos of Kloss while overseas!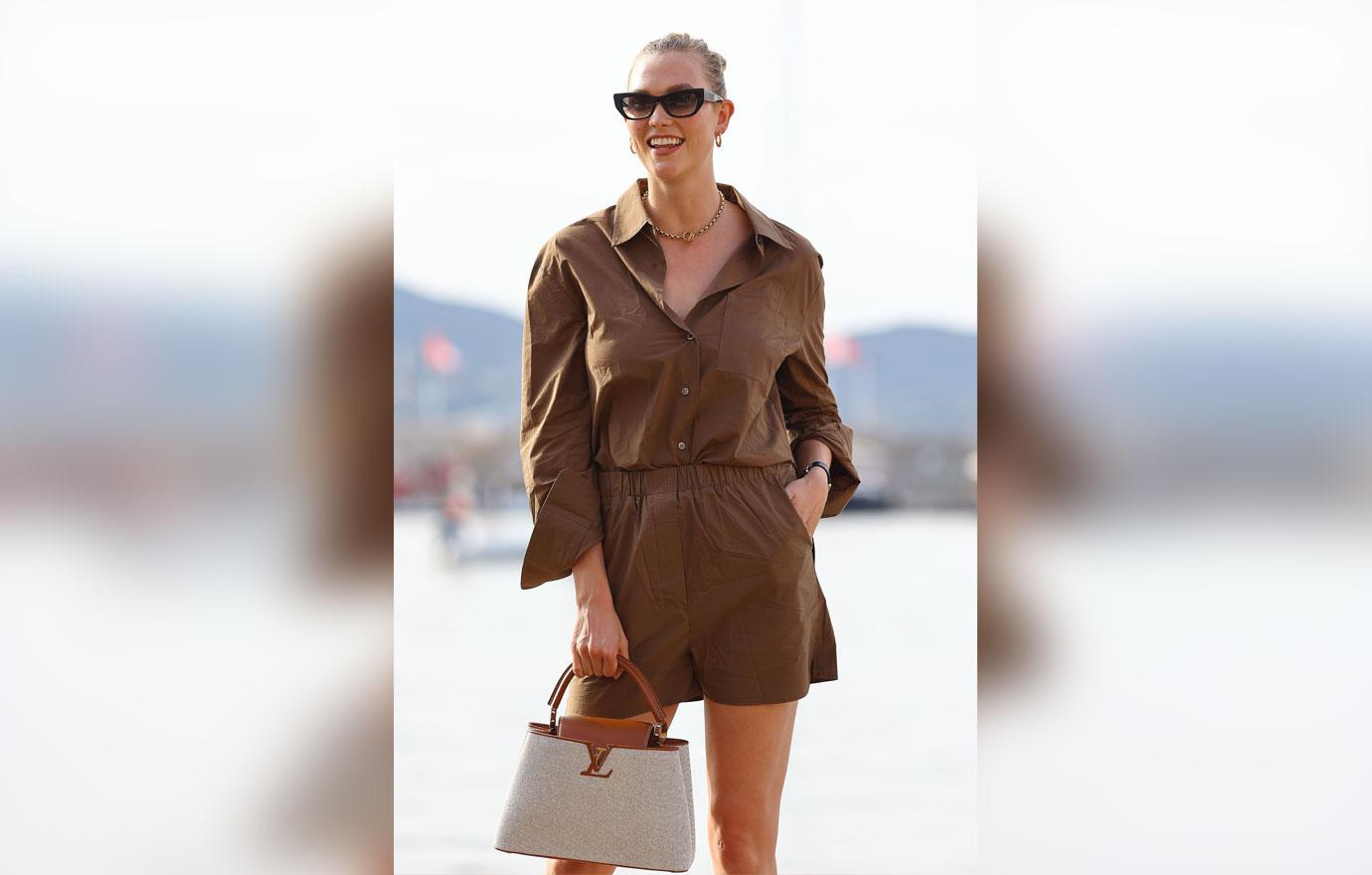 On July 24, the blonde beauty stepped out in a comfy matching shorts set. She accessorized her monochrome outfit with a gray and tan Louis Vuitton handbag, gold chain necklace, gold hoop earrings, black sunglasses and a Cartier watch.
Article continues below advertisement
Since she became a mom amid the pandemic, Kloss admitted that fashion is "the last thing on my mind. It's a little bit more functionality above all and convenience," she explained. "I appreciate pieces that are just easy to grab and go. That's kind of all I have time for these days."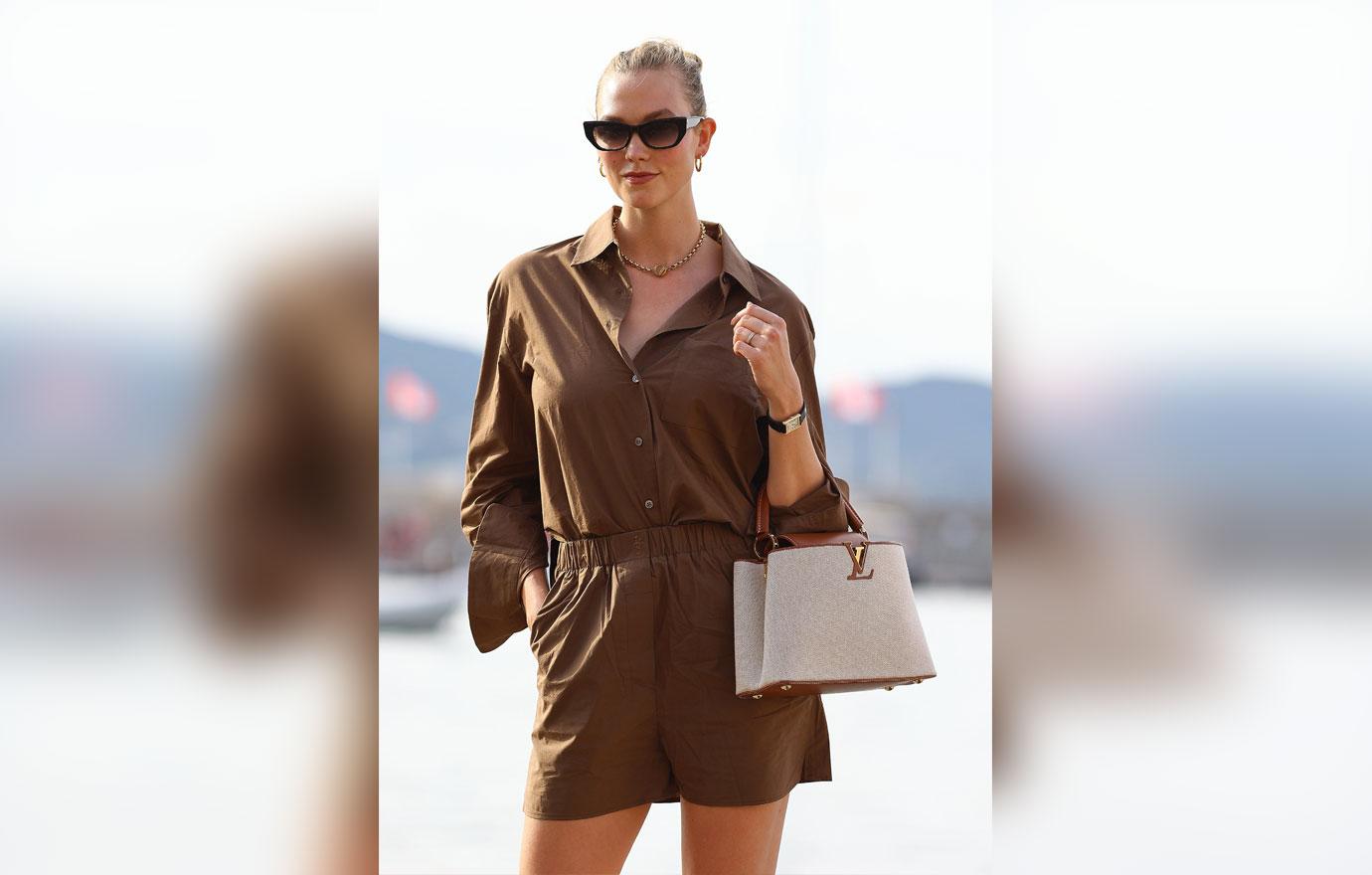 Kloss welcomed her first child on March 11, and it wasn't until June 4 that she had her first night out on the town!
She shared a few photos from her night, including a snap of herself pumping breastmilk in the car.
Article continues below advertisement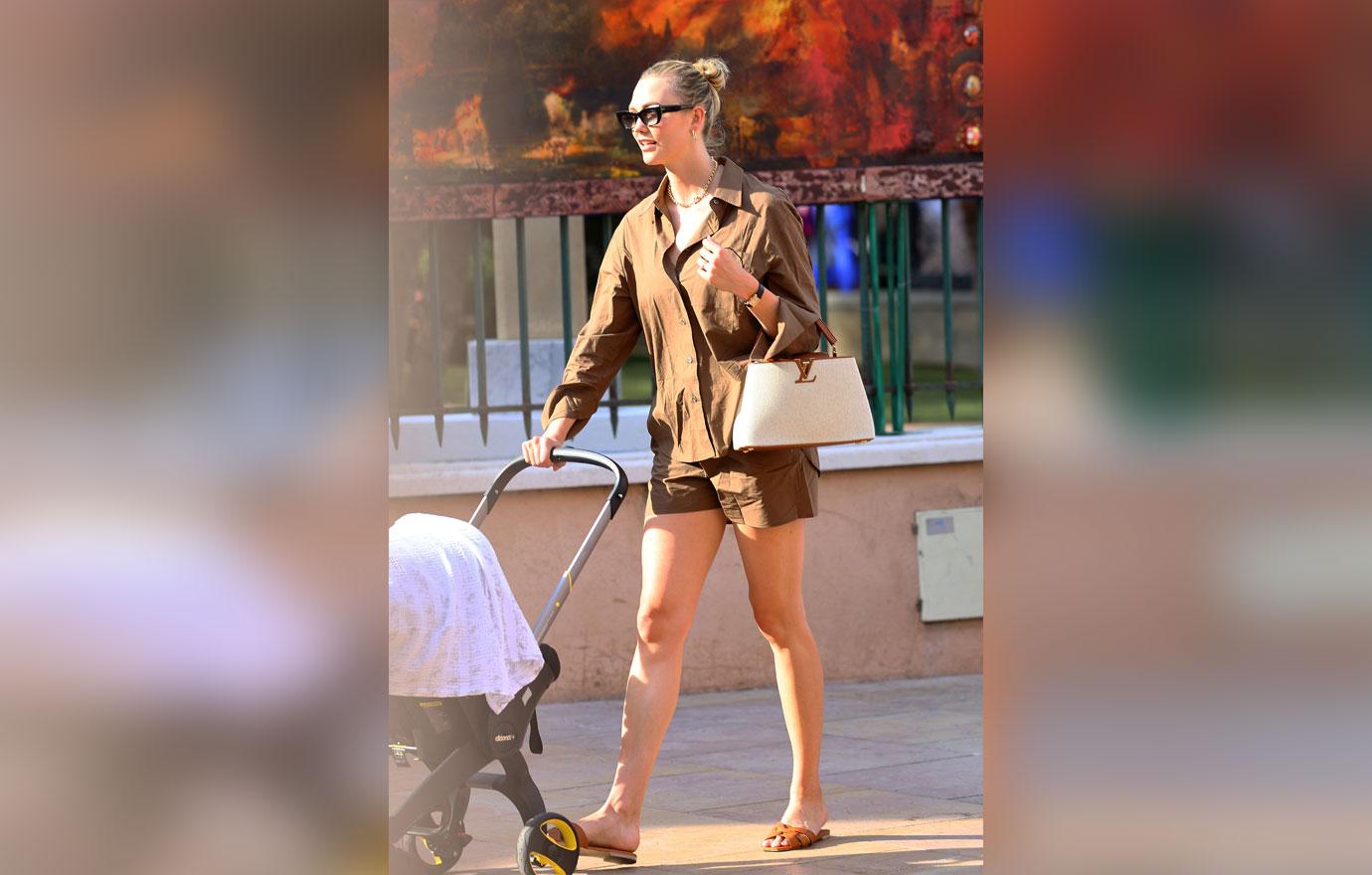 Strollin' along! Kloss covered up her tot's face while on a walk, where she was seen wearing a tan pair of leather Saint Laurent sandals.
A week earlier, the model took her son to the Bourse de Commerce museum in Paris, where they checked out intricate artwork and stunning architecture.
"Introduce art to them young!!! 💕🍼," model Iman commented on social media of the duo's outing.
Article continues below advertisement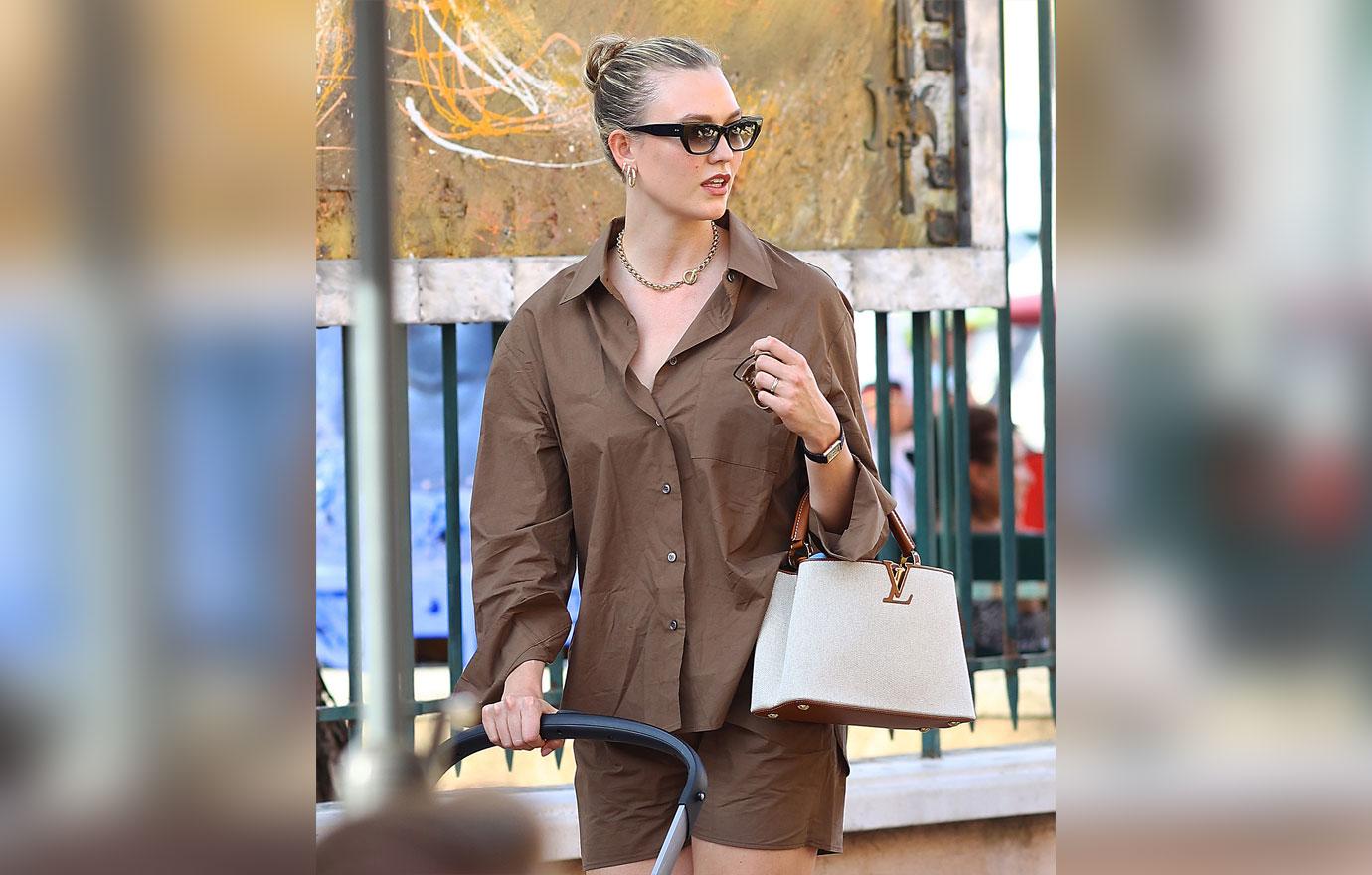 On Instagram, the new mom shared a few photos from her trip, captioning them, "les touristes."
The shots showed her with Levi at the museum, in front of the Eiffel Tower with Kushner and sitting down for a meal with pal Katy Perry!
Two days after her post, she added another photo of herself drinking tea while holding onto Levi, who cuddled up to her in a gray sweatsuit.