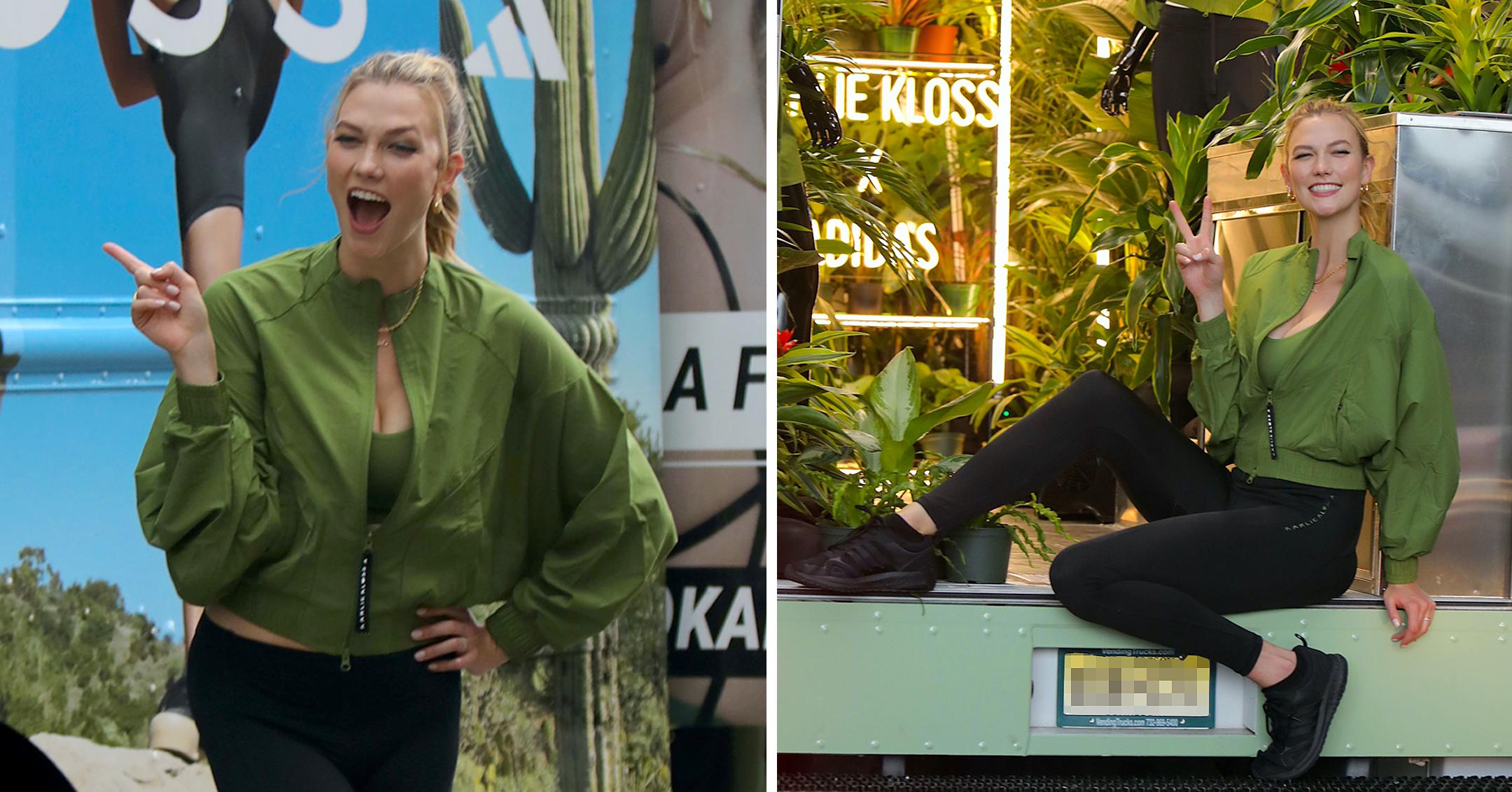 Karlie Kloss' New Collection With Adidas Features 'Timeless & Fashionable' Pieces Made With 'Sustainable' Fabrics
Article continues below advertisement
On June 8, the new mom was seen at a NYC photoshoot for the sustainable line, and judging by the pictures, she had a blast!
Scroll down to see Kloss in the new pieces.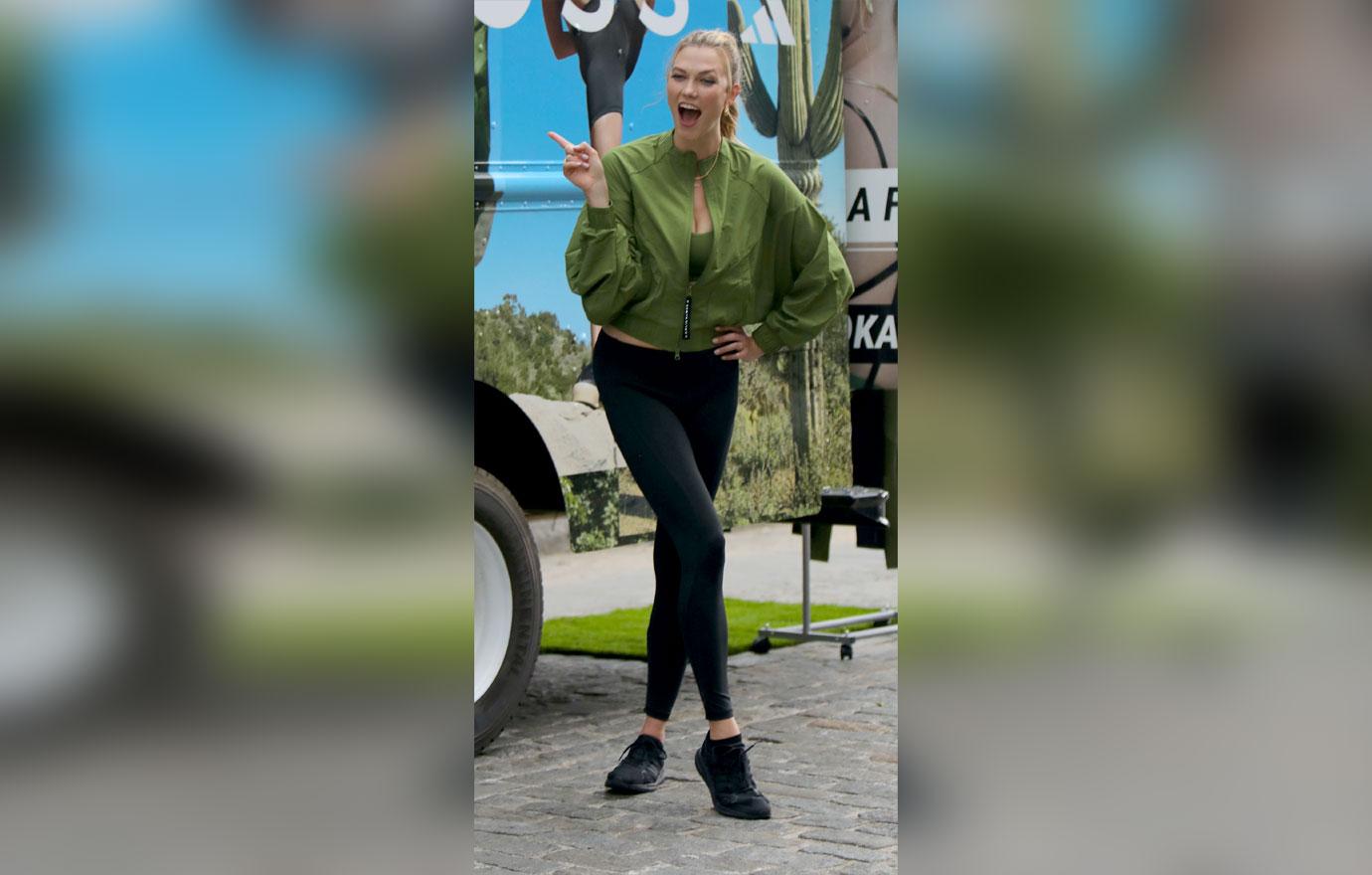 Lean and green! The model wore an olive green bomber jacket, matching top, black leggings and a pair of black sneakers as the cameras snapped away.
"After a tough year, when most of us spent a majority of our time inside, I wanted to create something that inspires a reconnection with nature and the endless possibilities of the outdoors," she told Vogue of the new apparel. "Many pieces in the collection use high-performance technology designed to keep you cool through all of your fresh-air activities, but they also feature high-fashion elements, so they work for running errands or meeting up with friends."
Article continues below advertisement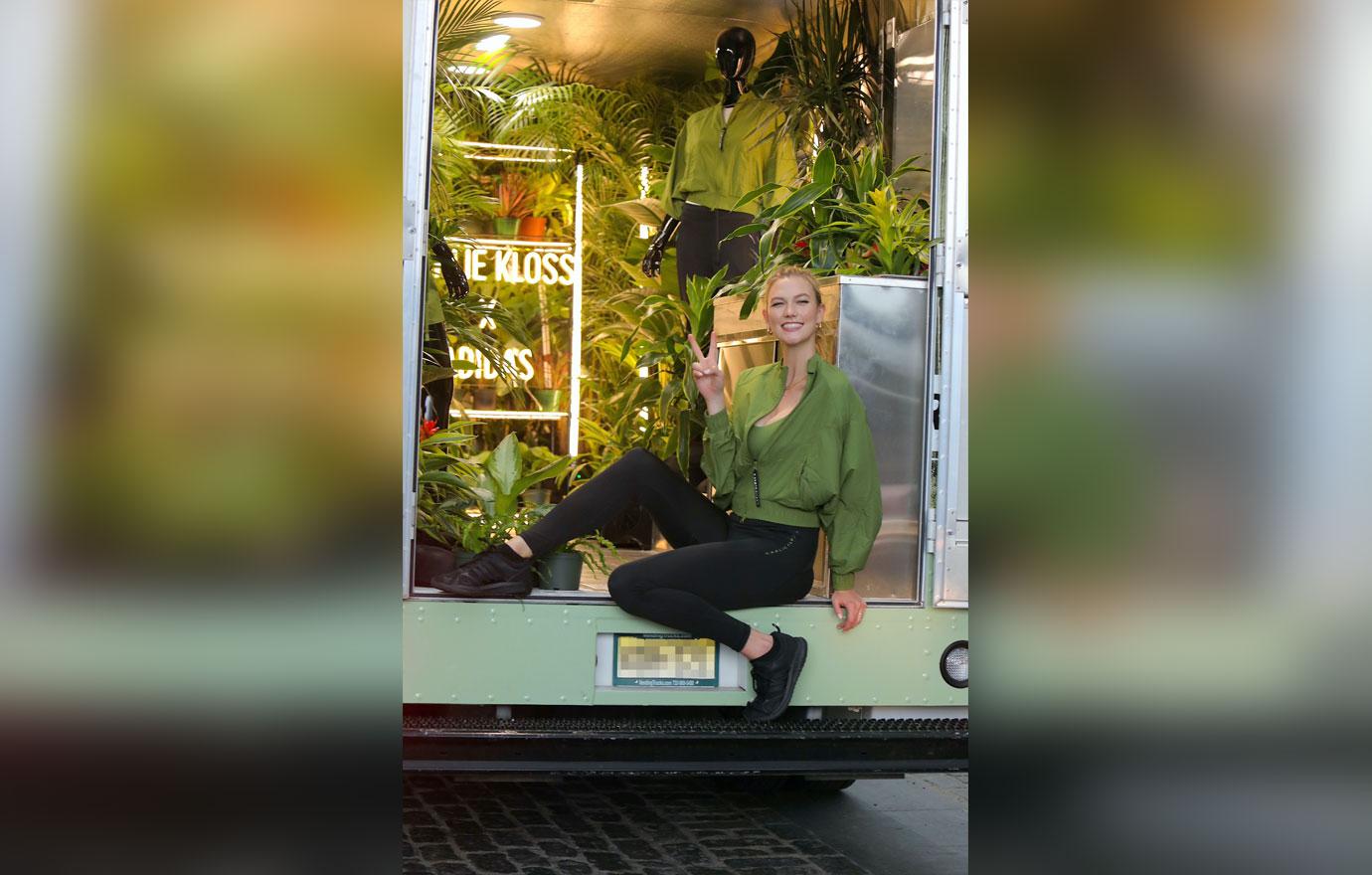 A plant-filled truck acted as the backdrop. It's the perfect theme for the collection, which is made from sustainable materials.
"It's so important that more and more companies are conscious of the role that we all play in creating a better, more healthy, sustainable planet, but also creating sustainable pieces when it comes down to the fabrics that we've used for this collection, which are actually recycled yarns," she shared with Paper magazine. "That was also part of designing this collection, I wanted to create pieces that were timeless, that were made with best-in-class tunable fabrics, but also sustainable just the use of being able to throw them on every day and feel confident walking out the door."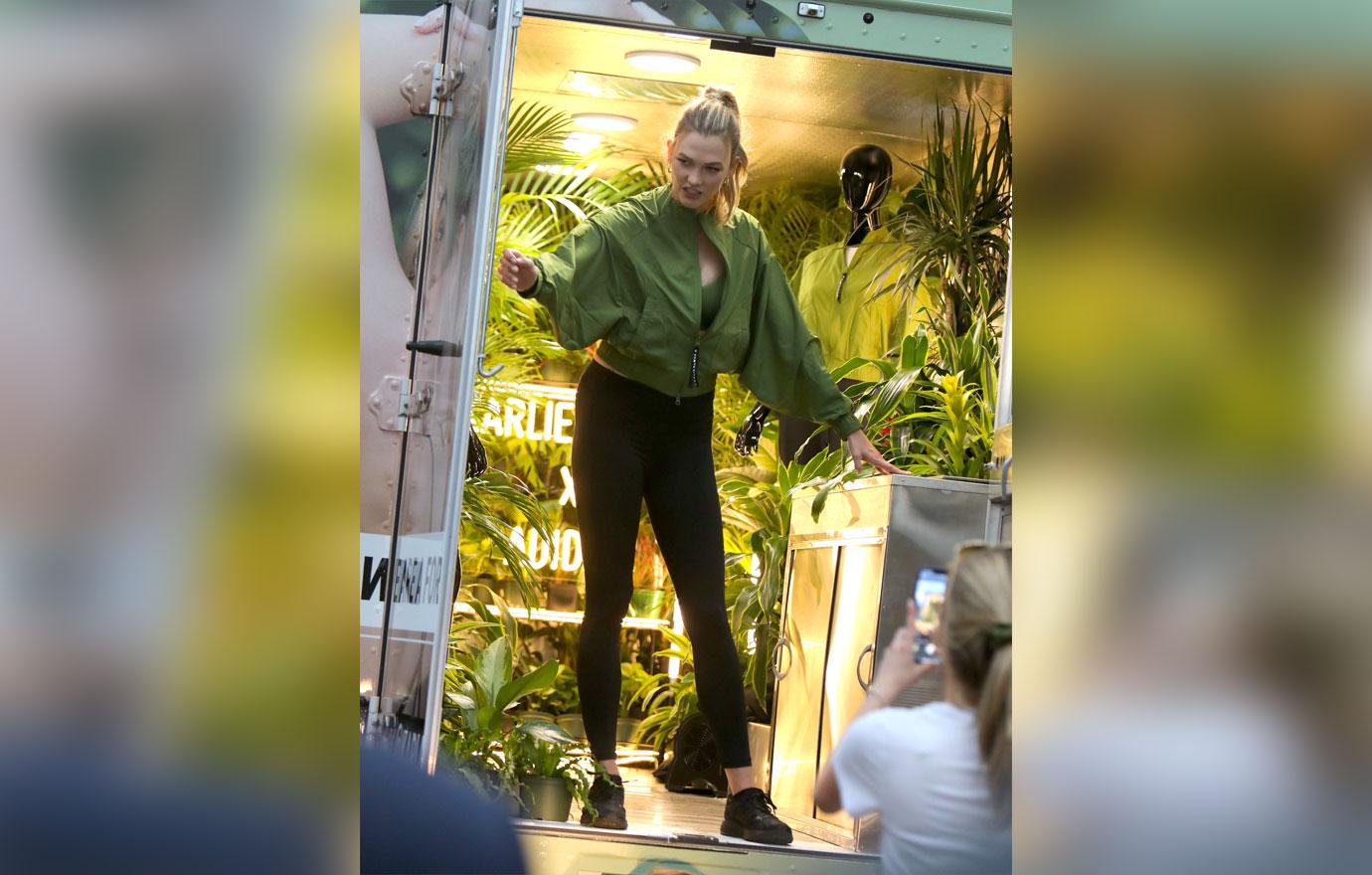 While the pieces are suitable for any type of exercise, the model gravitates towards cardio workouts.
"I love running. For the last decade and a half of my life, I've been living out of a suitcase and traveling for my job. I love that aspect of my life, or at least the way it used to be," she said. "But for me, no matter where I am, I always have to go for a run because all you need is a pair of sneakers. It's just to get outside and go, just a mental drive to push yourself to do it."
Article continues below advertisement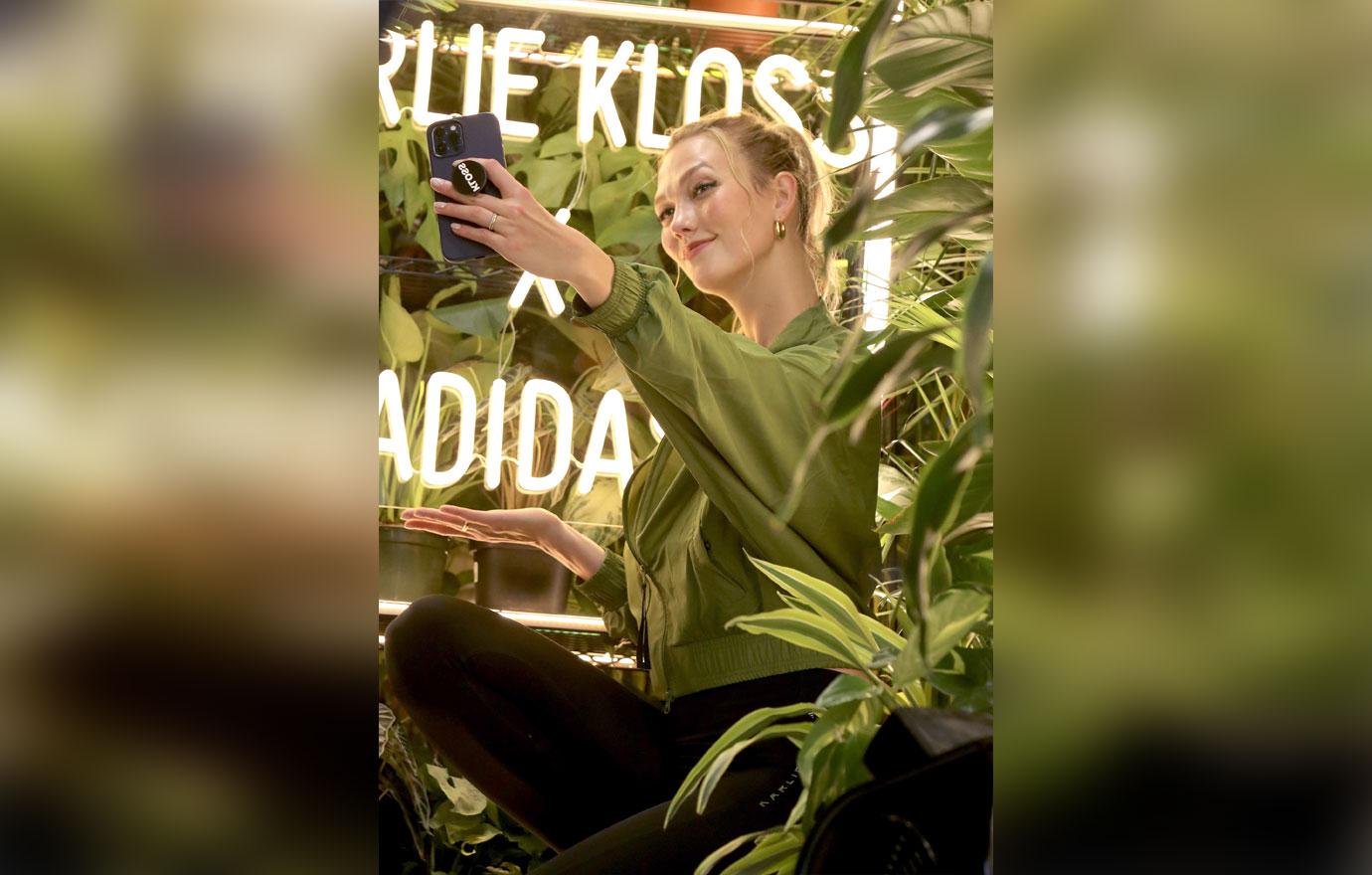 Time for a selfie! Now that Kloss is a mom, getting all dolled up isn't a priority.
"I think lately, that's the last thing on my mind. It's a little bit more functionality above all and convenience. Part of designing this collection from the inception was always to make something that was fashionable, sustainable, and functional at its core," she explained. "I appreciate pieces that are just easy to grab and go. That's kind of all I have time for these days."
The line also includes sports bras and shorts.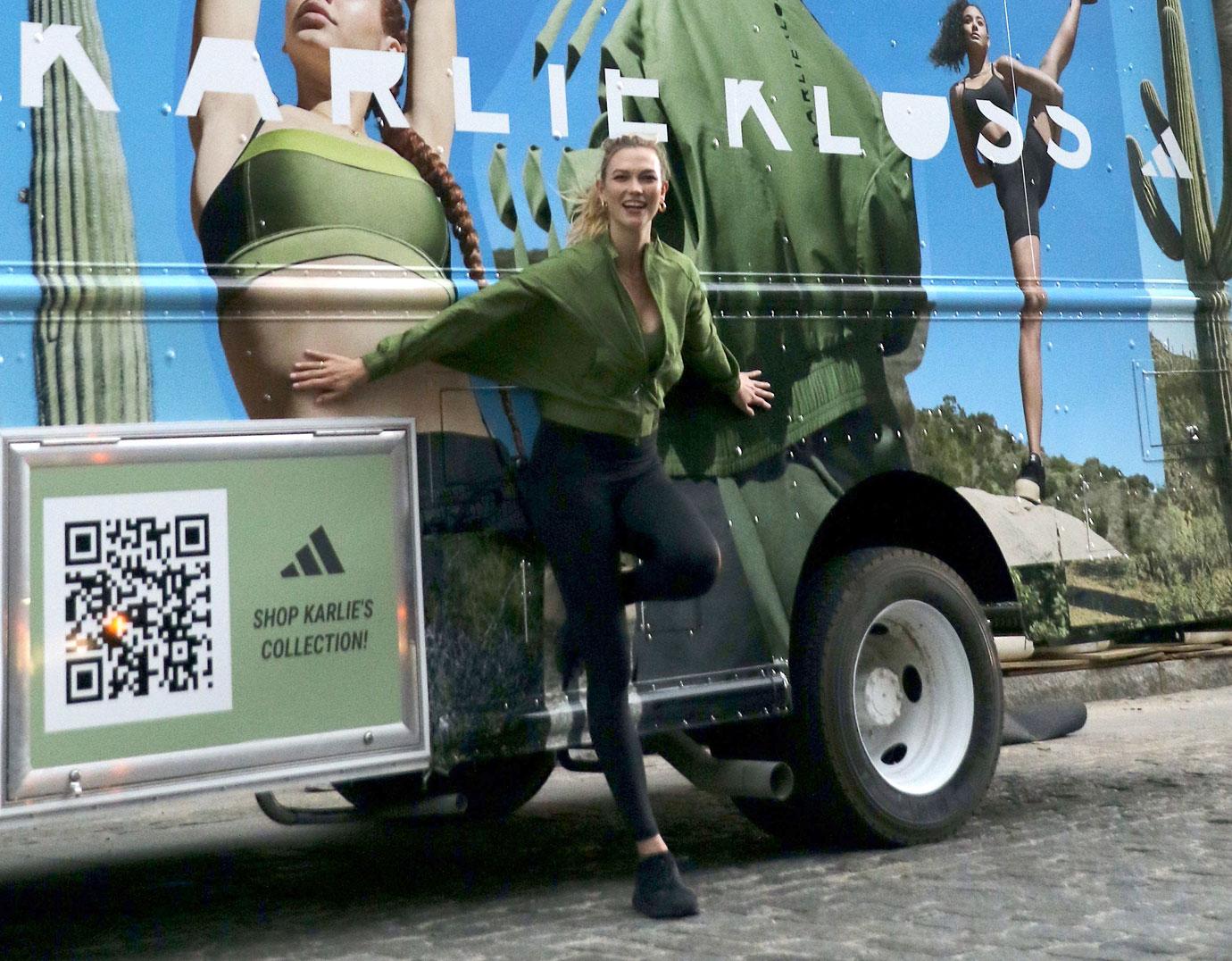 "I really feel so grateful for the partnership with Adidas because they've been such a supporter from day one," the former Victoria's Secret model declared of her collab. "They share a kind of values and alignment around wanting to empower young women and help them realize the full potential through access to education, like what we're doing with Kode with Klossy, and also access to sport, which is something that I really care about."