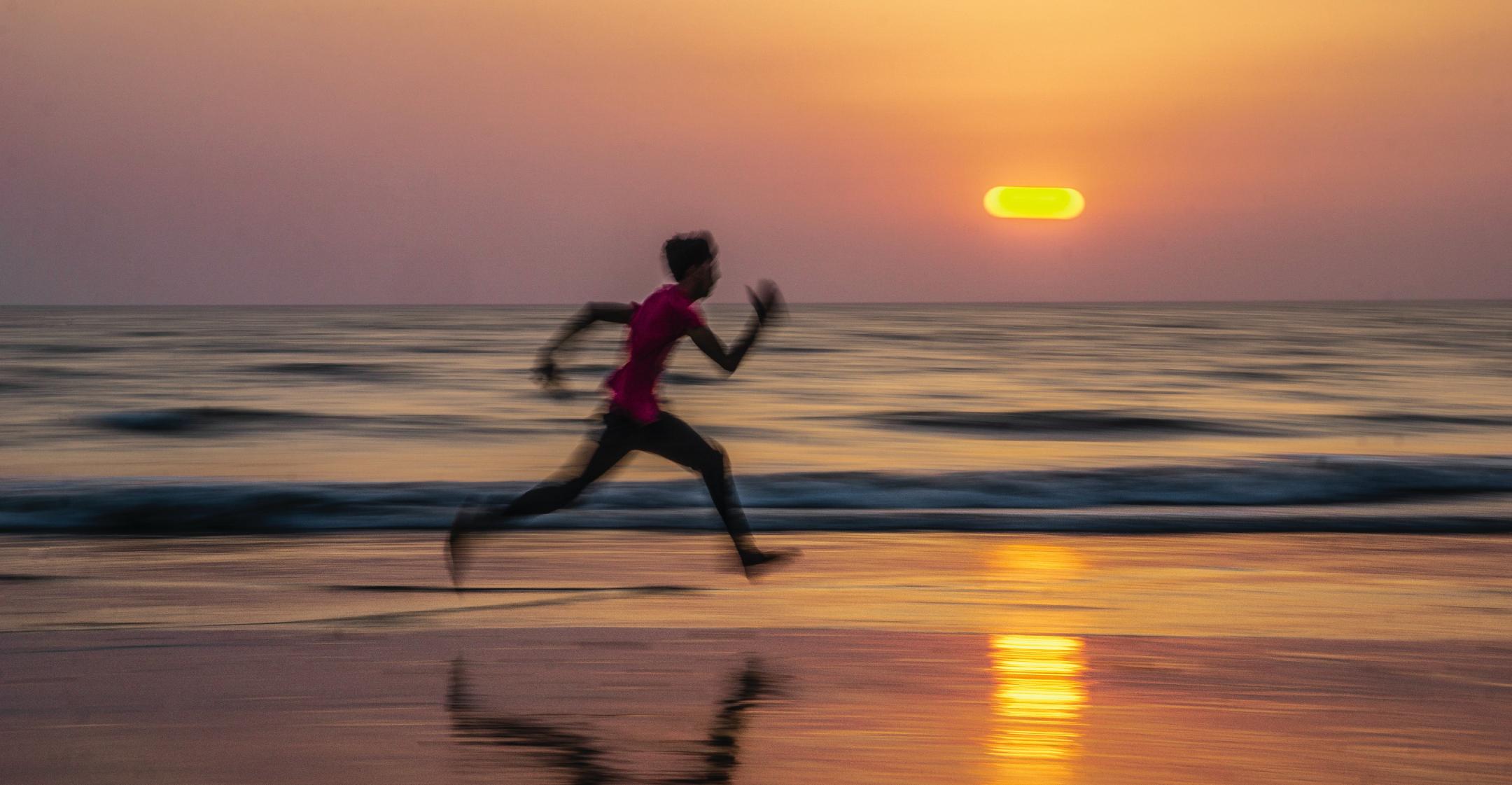 Are You Exhausted From Doing Cardio But Not Losing Any Weight? Here's Why That Is — And What To Do Instead
You really want to lose weight, so you make a resolution to run one hour every day. Now, fast forward several months. You've kept your resolution, but the only results you have experienced are shin splits and fatigue. You haven't lost weight — in fact, you've gained a few pounds. So, what gives?
Article continues below advertisement
According to Dr. Stephan Guyenet, while doing cardio burns lots of calories, it also makes your body need more calories — similar to the way continuously opening your front door during the summer would make your air conditioner need more energy. Ultimately, when your body craves more calories, you consume more. It's not bad to refuel your body either. According to fitness writer Scott Casey, "You can only fight your body's hunger signals for so long" because hunger is merely a "simple physiological process."
There are other reasons cardio is not the end-all be-all answer to weight loss. Casey explains that the body adapts to exercises you engage in repeatedly, and when your body adapts to repeated cardio workouts, it will burn less calories than it initially did. He also warns that cardio can sometimes do more harm than good.
Athlean-XX for Women states, "Cardio creates a lot of impact, but doesn't really build much muscle to support your bones and joints, so it's a recipe for injury."
Article continues below advertisement
PopSugar fitness editor Maggie Ryan further reminds readers that doing cardio every day is both boring and inefficient compared to other workouts.
Article continues below advertisement
Most experts agree that in order to lose weight, you do not need to cut out cardio completely — you merely need to add more variety to your workouts. Exercise physiologist Tom Holland says that "strength training is a powerful and important component of weight loss." The reason? Strength training builds muscle, which boosts your metabolism. When you have more muscle, you will burn lots of calories, even when you're resting.
Another type of workout you can add to your routine — though sparingly — is a HIIT workout, which Casey recommends, as your body doesn't become accustomed to it.
Article continues below advertisement
Finally, Athlean-XX for Women states that while exercise is important for weight loss, diet is key. The outlet warns against caloric restriction, which slows the metabolism. Instead, try eating lean protein, veggies and fruits, healthy fats and complex carbohydrates.
Ryan also states that it's important to maintain a healthy diet because it "will help you reach your weight-loss goals and help you feel better while you do it."
Women's Health UK has a meme which says, "Exercise is a celebration of what your body can do. Not a punishment for what you ate."
We love this reminder because, while striving to become more healthy is a worthy goal, exercising because you love your body — not because you want to beat it down — will make you feel fulfilled.