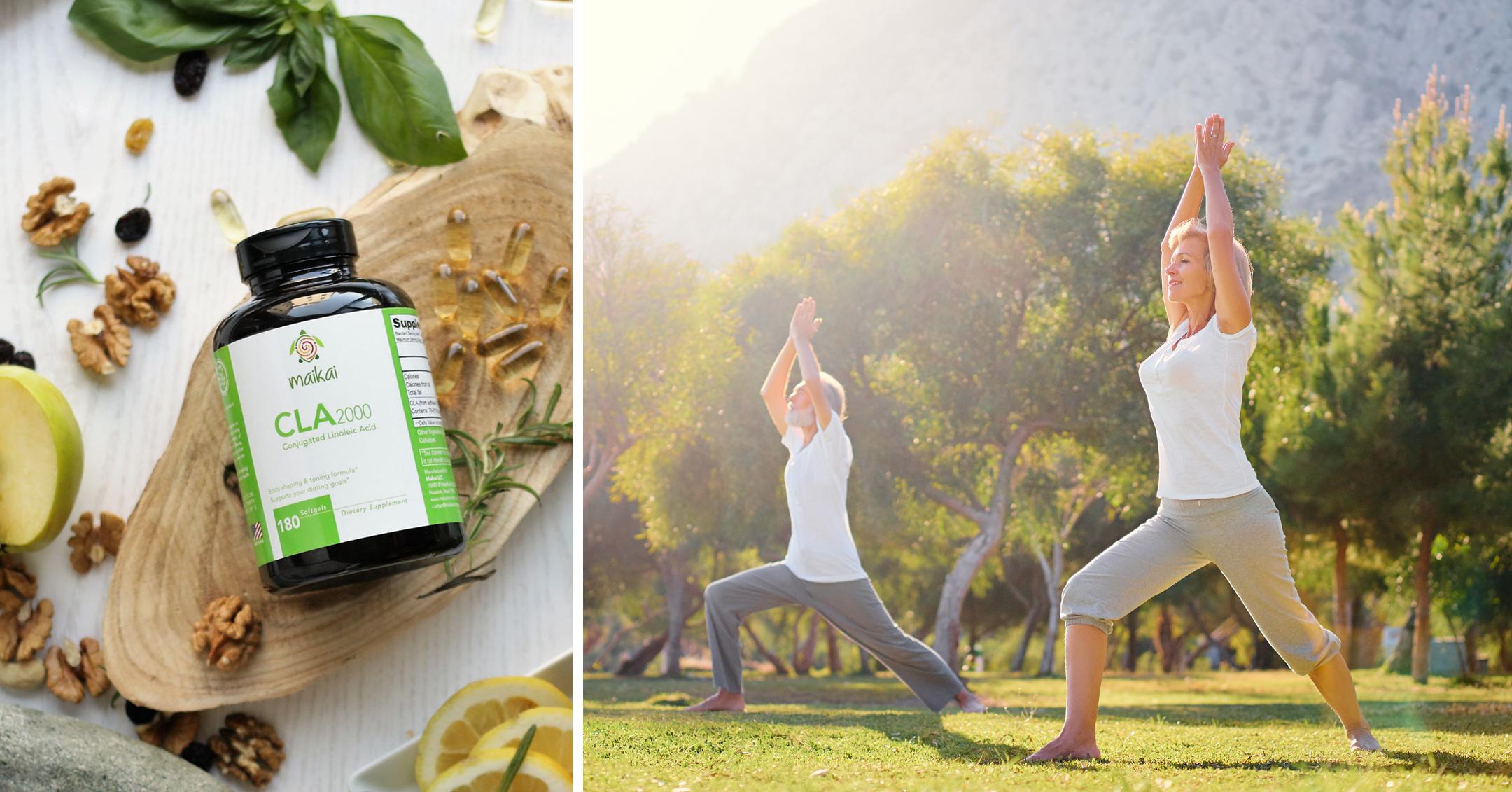 Double Whammy: CLA Could Help You Lose Weight & Burn Fat, According To Two Studies
Article continues below advertisement
The efficacy of conjugated linoleic acid for reducing fat mass in humans was studied and published in the U.S. National Library of Medicine National Institutes of Health.
"Conjugated linoleic acid (CLA) has been shown to be an effective supplement for reducing fat mass in animals, whereas results in humans have been inconsistent," the study noted. "This is a meta-analysis of human studies in which CLA was provided as a dietary supplement to test its efficacy in reducing fat mass.
"We searched the PubMed database (National Library of Medicine, Bethesda, MD) and references from the resulting search to identify studies in which CLA was provided to humans in randomized, double-blinded, placebo-controlled trials and in which body composition was assessed by using a validated technique," the publication noted.
The conclusion was that if people are given a dose of 3.2 g/d, CLA produces a modest loss in body fat in humans.
Article continues below advertisement
In another study, the efficacy of long-term conjugated linoleic acid (CLA) supplementation on body composition in overweight and obese individuals was reviewed.
"Numerous supplements containing conjugated linoleic acid (CLA) are presently being promoted for bodyweight reduction and the aim of this systematic review is to evaluate the evidence for or against the long-term efficacy of CLA," the study noted.
"A meta-analysis revealed a statistically significant difference in weight loss favoring CLA over placebo," the study said.
In conclusion, the CLA intake has some sort of effect on body composition in the long term.
Article continues below advertisement
That's why CLA 2000 from Makai Nutrition is easy to incorporate into your daily life since the supplement provides you with good fat and has been shown to improve lean mass-to-body fat ratio.
"CLAs reduce the risk of heart disease, lower blood pressure and decrease blood cholesterol levels. Combined with exercise and proper diet, CLA may improve your weight loss efforts and lower body fat levels. It might also increases your metabolic rate, helping your body burn fat more easily," their website reads.
"Conjugated linoleic acid (CLA) is the name given to the group of chemicals found in the fatty acid called linoleic acid," the website continues. "A few of the major sources of CLA in the diet include full-fat dairy products, beef and butter. Although most people think of these foods as 'unhealthy' sources of saturated fat, they also provide essential CLA, which is a type of polyunsaturated fat that we must obtain from our diets."
By taking just 152-212 milligrams for non-vegetarian women and men (CLA is found in animal products, so vegan and vegetarians usually have lower levels), it will help you improve digestion, reduce food allergies and sensitivities and even reverse atherosclerosis — the hardening of the arteries.