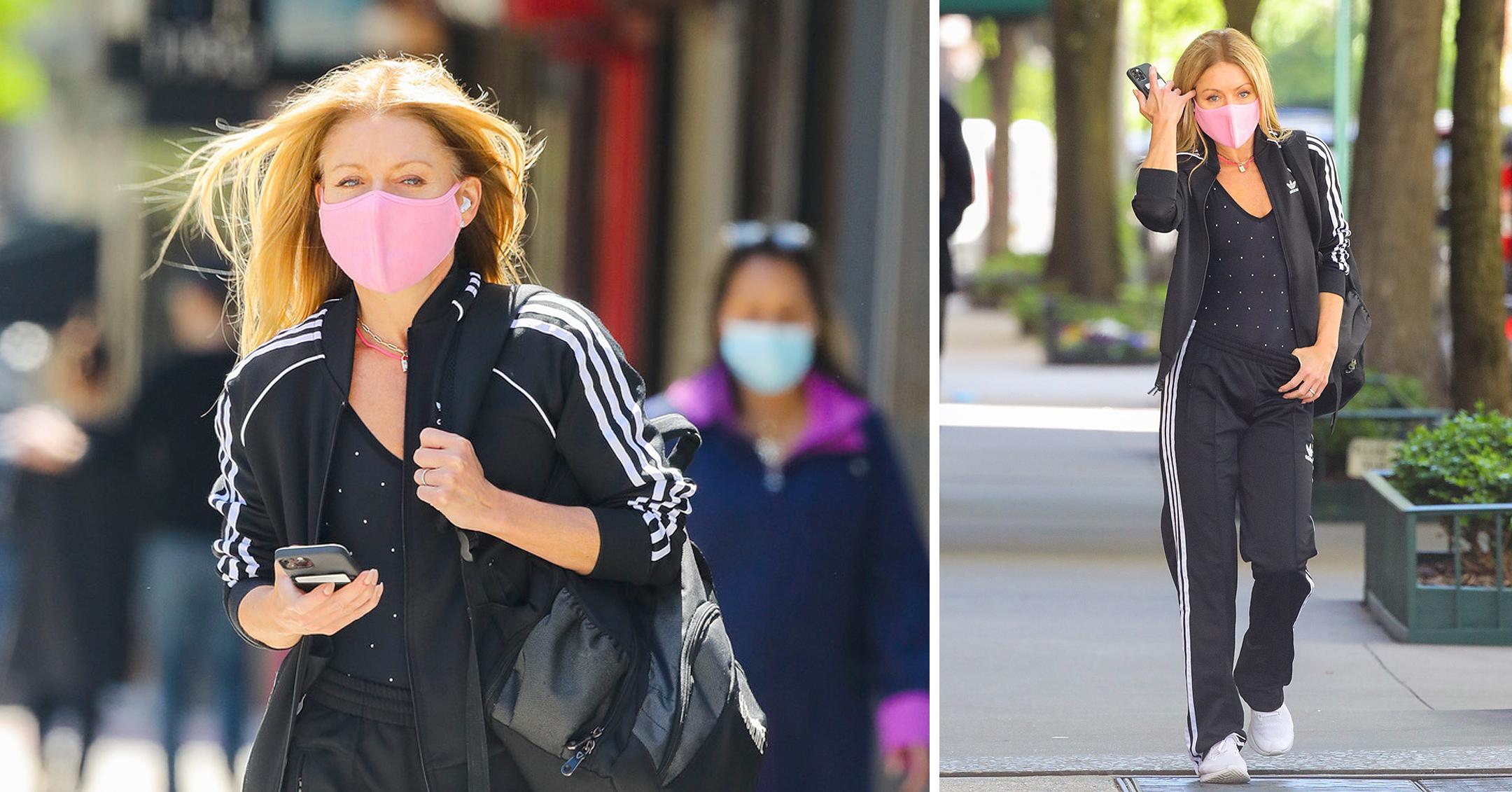 Perfectly On Theme! Kelly Ripa Heads To The Gym In A Classic Adidas Tracksuit — See Pics
Sporty in the city! On May 13, a tracksuit-clad Kelly Ripa took some time out of her busy schedule to head to the gym in New York City.
Just one day earlier, the star revealed that she exercised with her trainer Anna Kaiser face-to-face for the first time in 14 months.
Scroll down to see her classic athleisure look.
Article continues below advertisement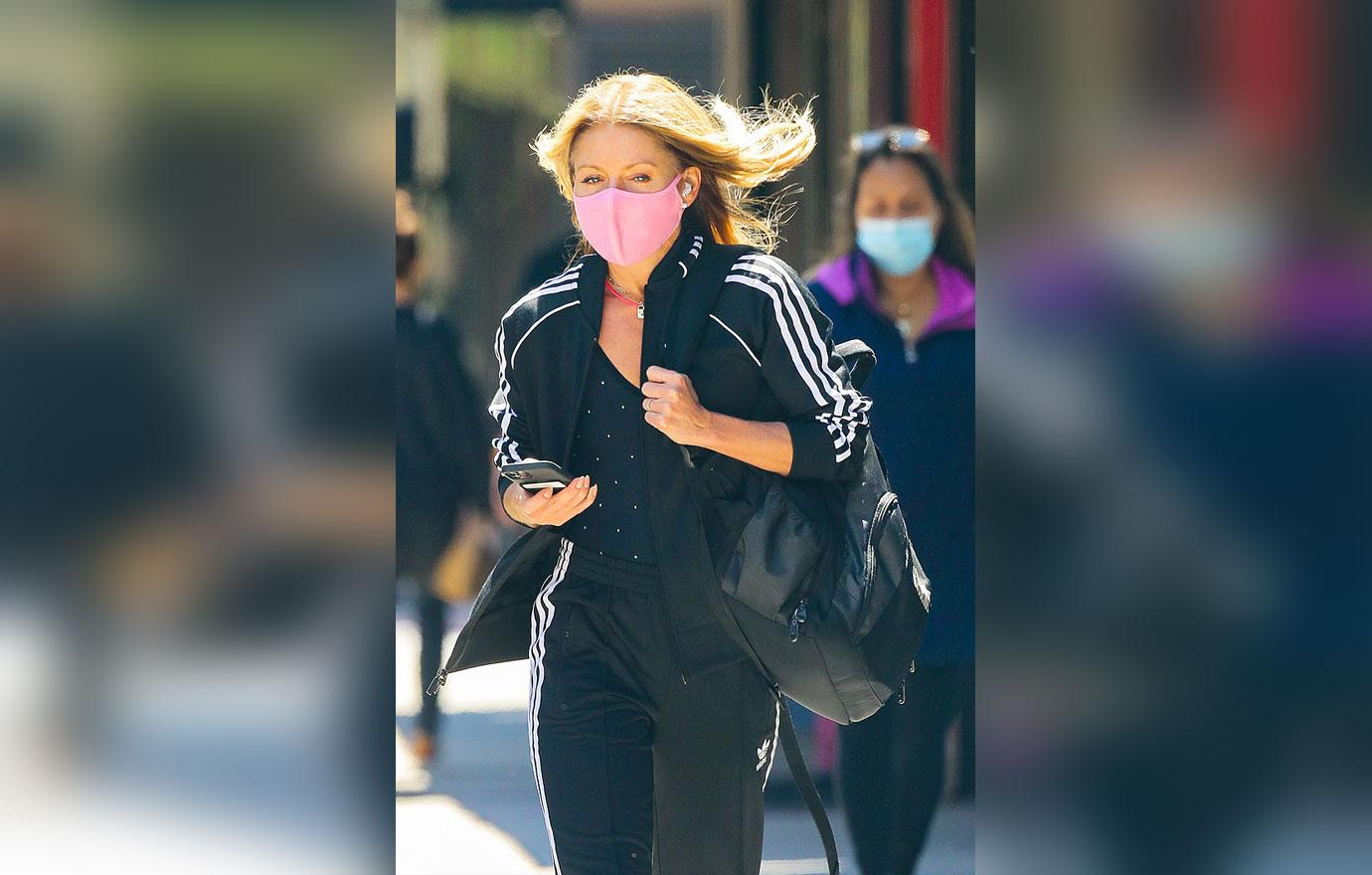 Covering her face with a pink mask, the TV personality kept the rest of her look black with an Adidas tracksuit on top of an embellished bodysuit. She also carried a black backpack and used her Airpods while walking around the city.
"There are a lot of people that don't have to work out, and I am so happy for them, but I have to work out for my body type," she told PEOPLE. "It's part of my routine. It's part of my ritual. It doesn't just make me look better, but it makes me emotionally feel better."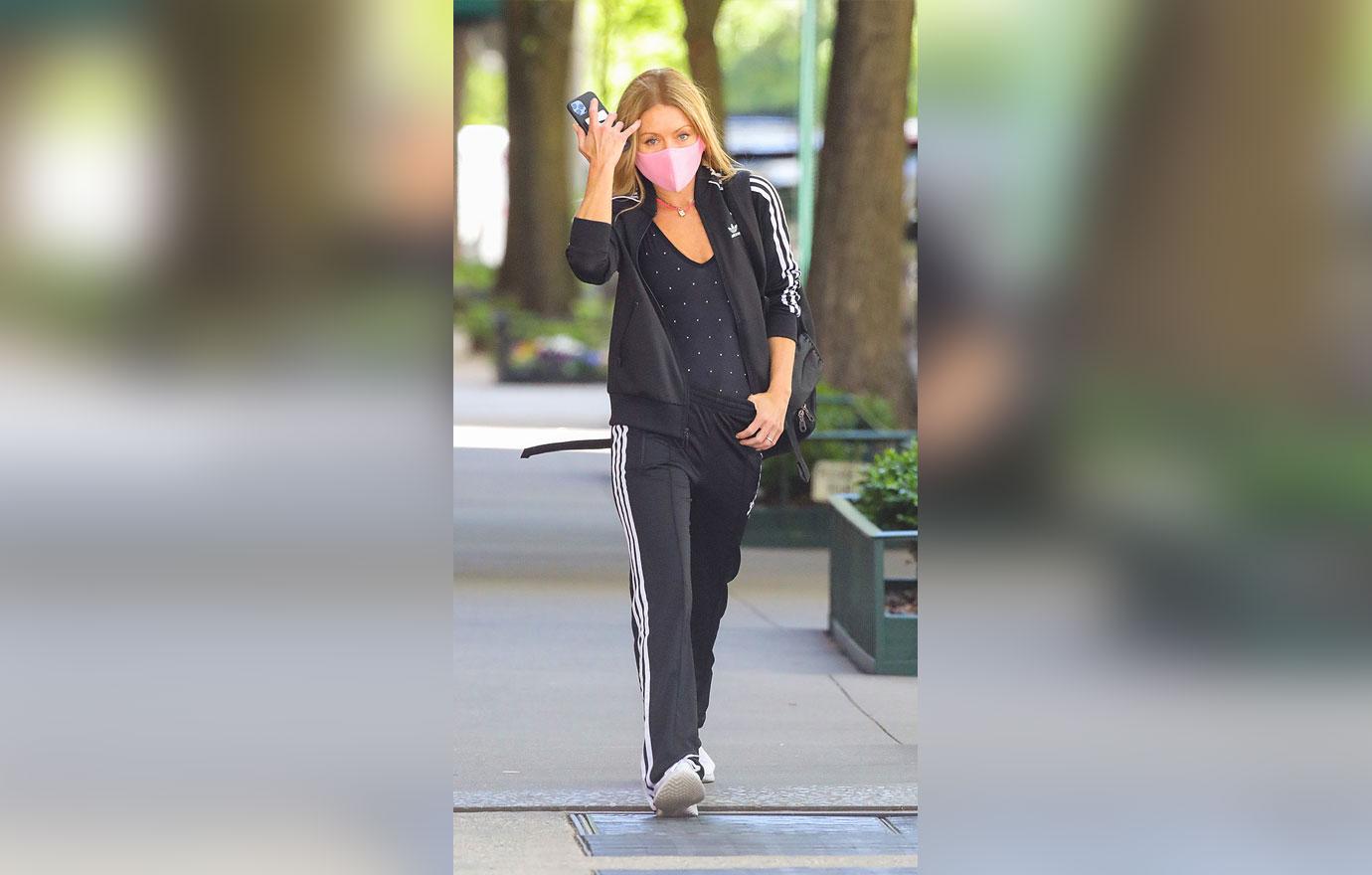 The mother-of-three revealed she likes to mix up her activities by bouncing around between dance-cardio classes, SoulCycle and running.
"I love the dance class, because I think I've aged out of going clubbing, really, that's my nightclub," she quipped. "Everybody there is my age, so it's like a bunch of us old ladies working out."
Article continues below advertisement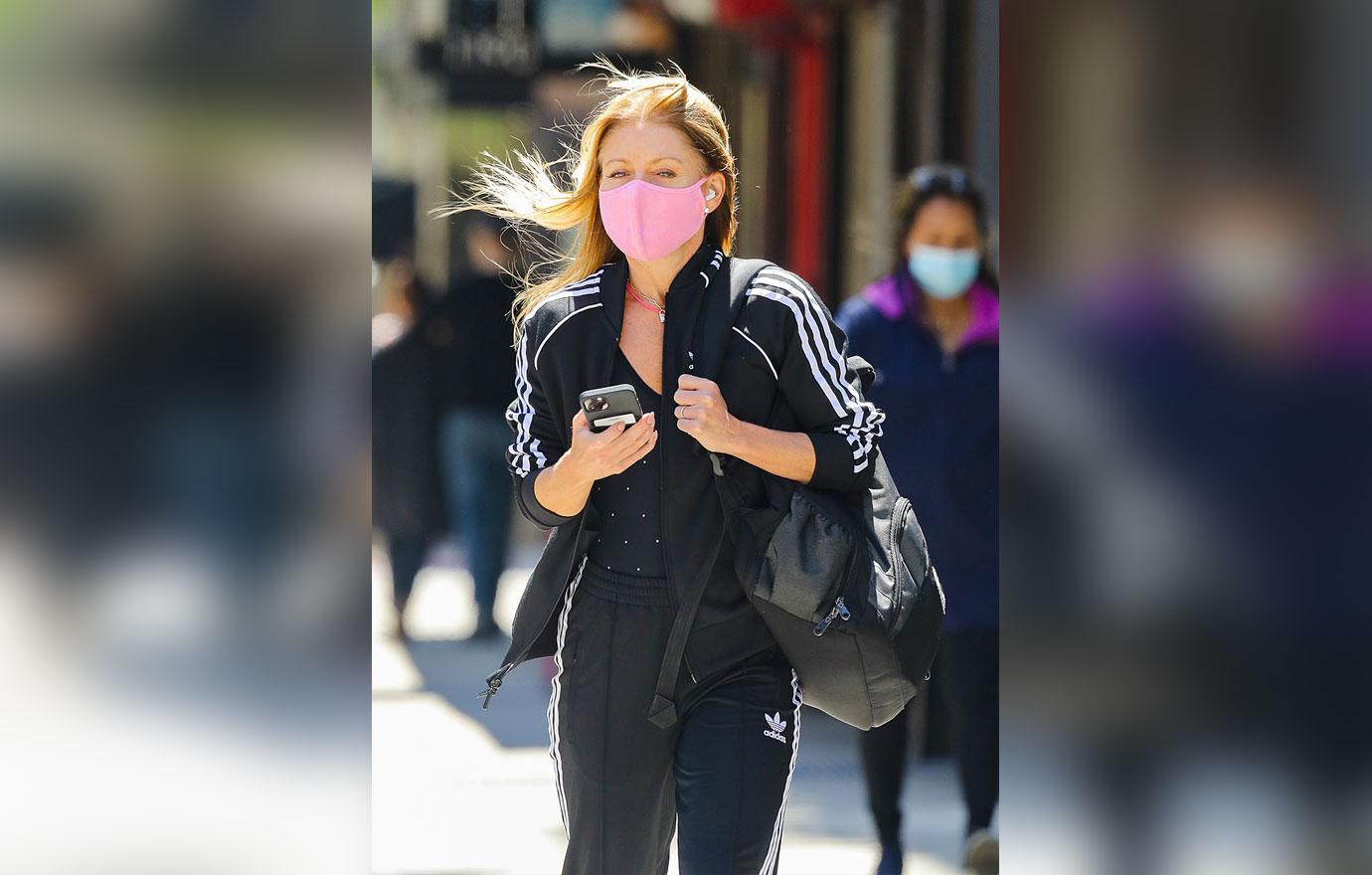 Ripa also sticks to an alkaline diet to stay in fighting form, eating lots of veggies and plant-based meals.
"I believe inflammation is one of the great killers of people, in different ways," she stated. "Whether it's digestive problems, or heart health, or brain inflammation. Inflammation really affects your body in totality."
She revealed to Byrdie that she takes supplements like omega-3 and vitamin D, which she thinks give her "an internal glow."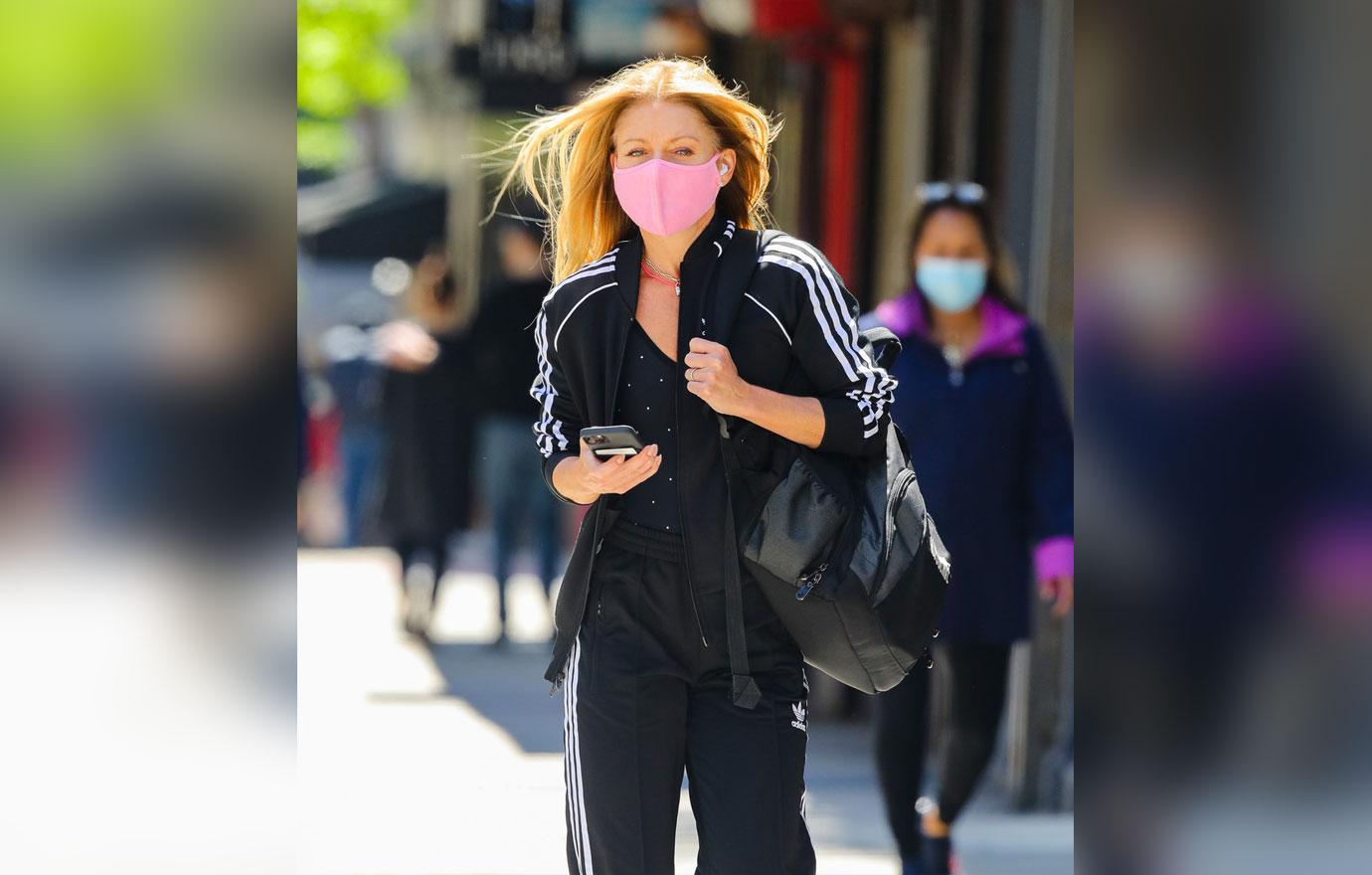 While Ripa is best known for her abs of steel and toned arms, trainer Kaiser revealed that they try to target every area of her body during their workouts.

"Every exercise we do works your full core — the butt, the abs, and the back — at the same time," she explained. "If you're training functionally, you're hitting those muscles from all planes of motion."