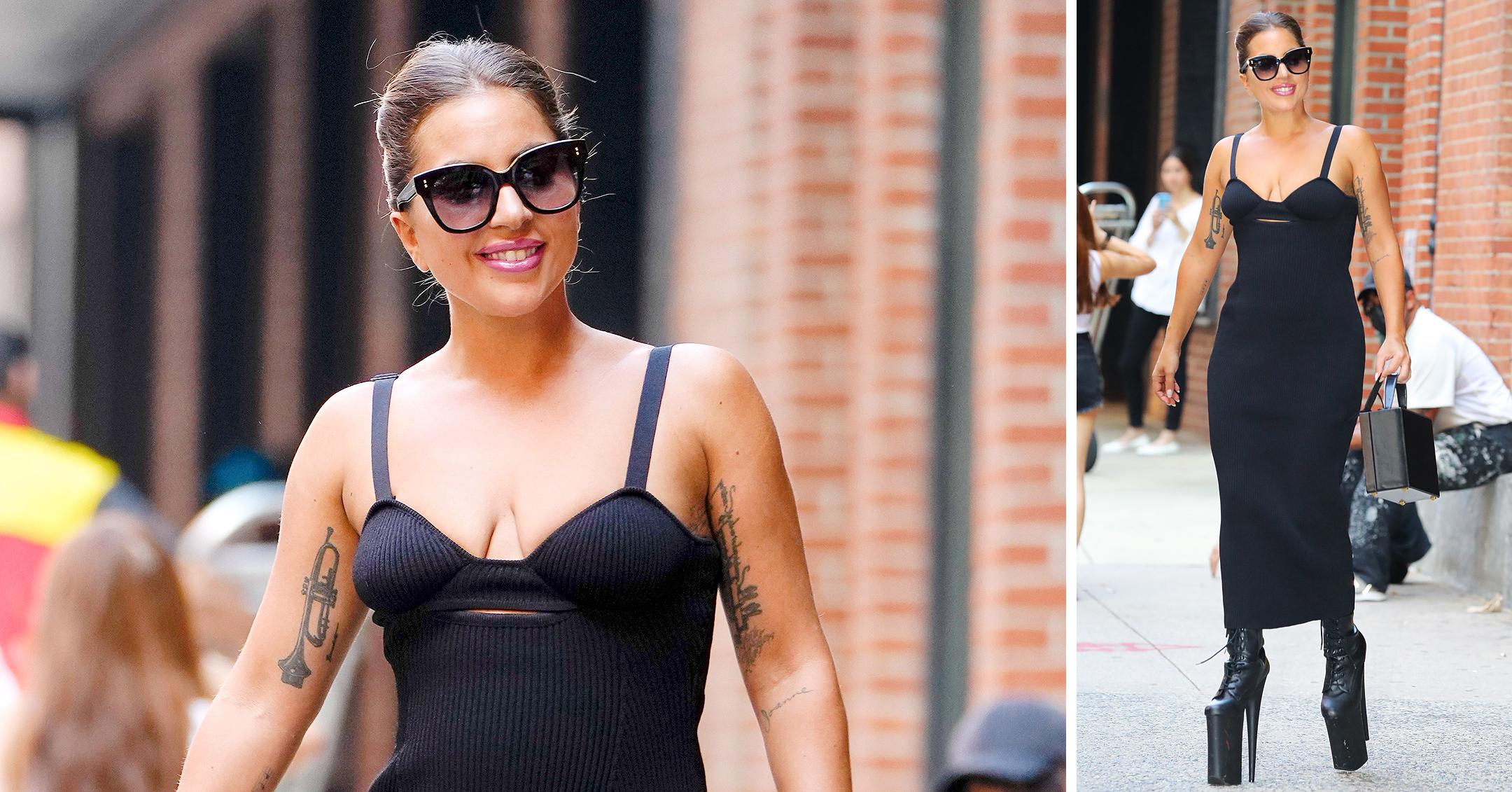 Lady Gaga Keeps It Simple In A Black Fitted Dress & Sky-High Heels — Photos
Even though Lady Gaga is known for her over-the-top outfits, the singer decided to keep it simple when she was spotted wearing a tight fitted black dress and sky-high heels.
Article continues below advertisement
The Hollywood star was sporting a darker hair color as she smiled for the cameras in New York City on Monday, July 26.
Article continues below advertisement
Scroll through the gallery below to see the shots!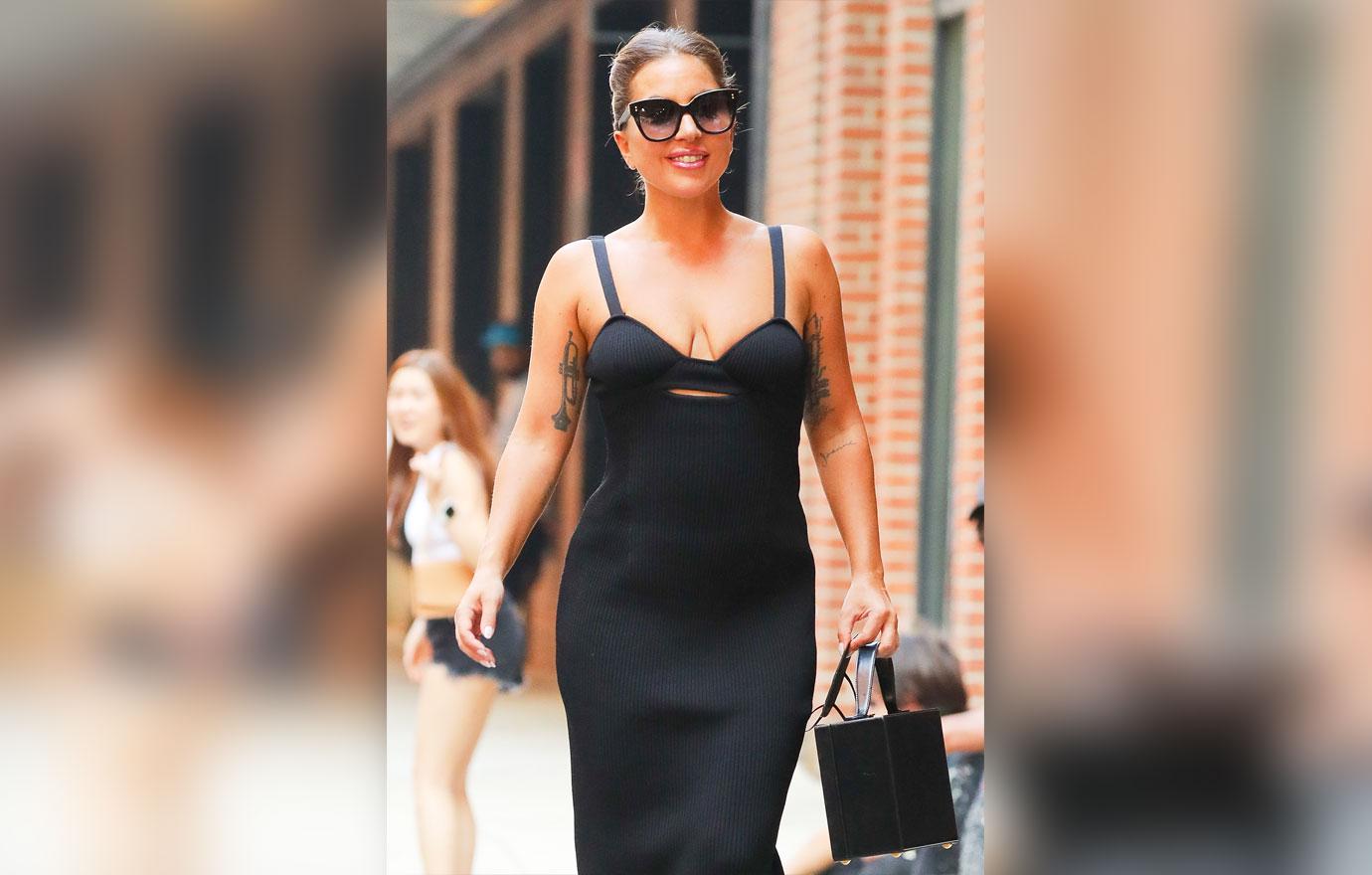 The "Born This Way" songstress' tattoos were noticeable, and she even brought along a little purse, which paired perfectly with her outfit.
"Nothing has a bigger heart than this 🍎 🥰," the A Star Is Born lead captioned a photo of herself overlooking the Big Apple.
Of course, people loved seeing Gaga back where she belongs. One person wrote, "QUEEN OF NEW YORK CITY ❤️," while another added, "This is so New York ❤️😍."
A third user added, "literally the most beautiful human."
Article continues below advertisement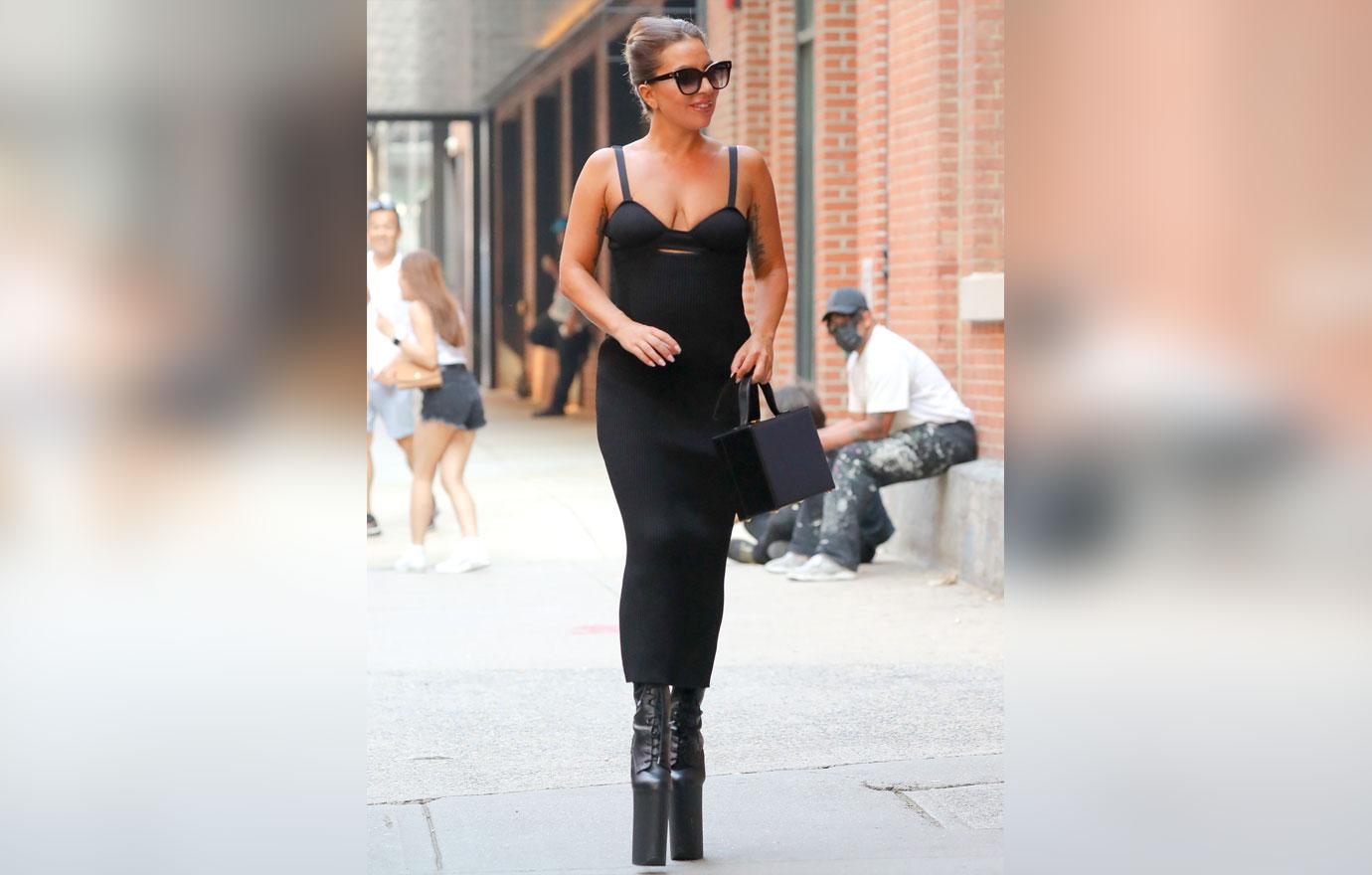 The actress is gearing up to perform with her pal Tony Bennett. "On my way Tony! ✈️🌹🎺 #TonyGaga #RadioCity I can't wait to sing with my friend. This is how Tony fills my home everyday ❤️ #jazz @itstonybennett (sorry I reposted cuz I chose a bad thumbnail 🤣)😬🤓," she captioned a video of herself on Instagram.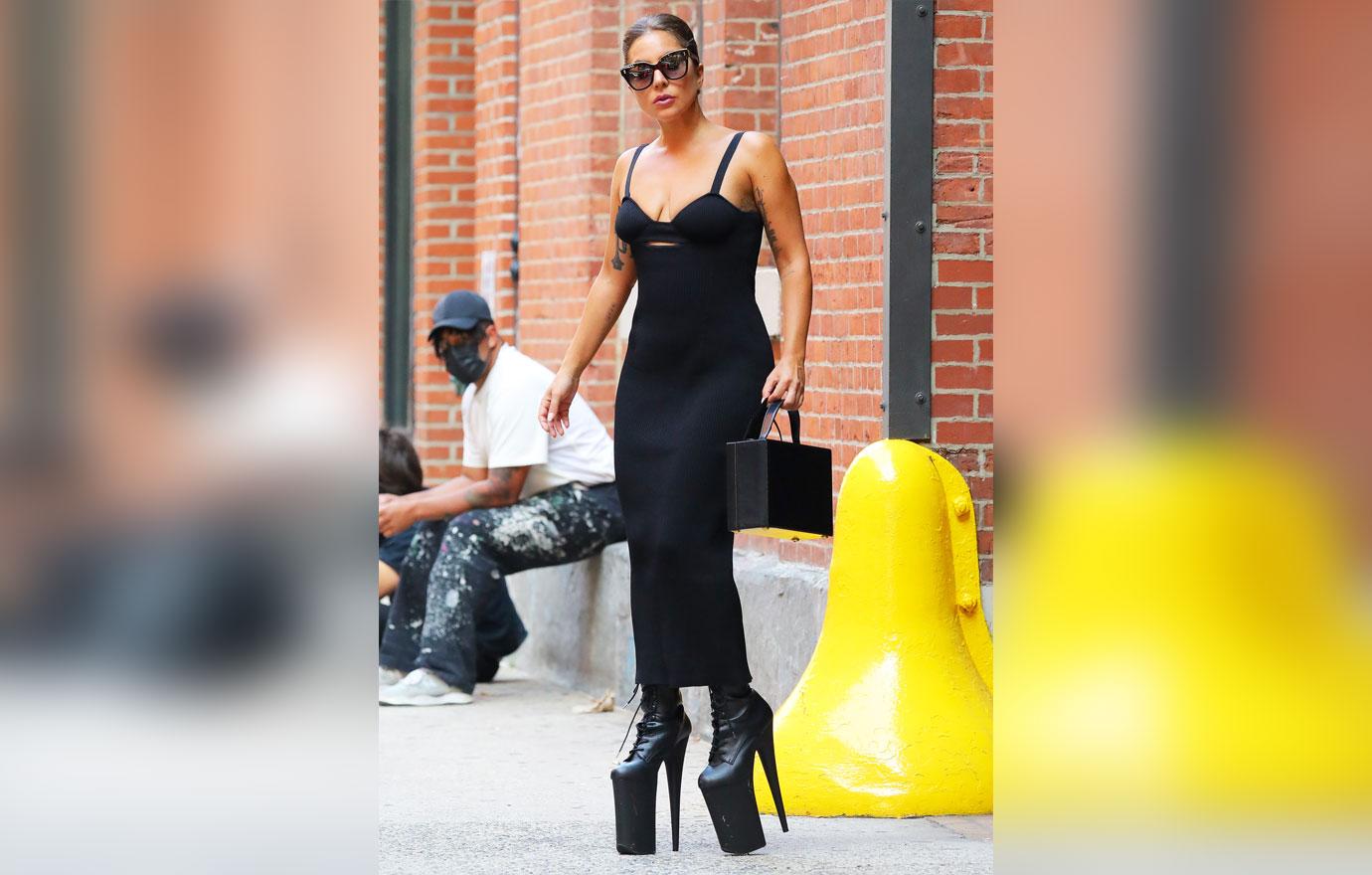 Gaga recently announced that she and Bennett will perform at Radio City Music Hall in a show called One Last Time: An Evening with Tony Bennett & Lady Gaga.
"I am so honored and excited to celebrate Tony's 95th birthday with him at these special shows," Gaga wrote on Twitter of the August performances.
Article continues below advertisement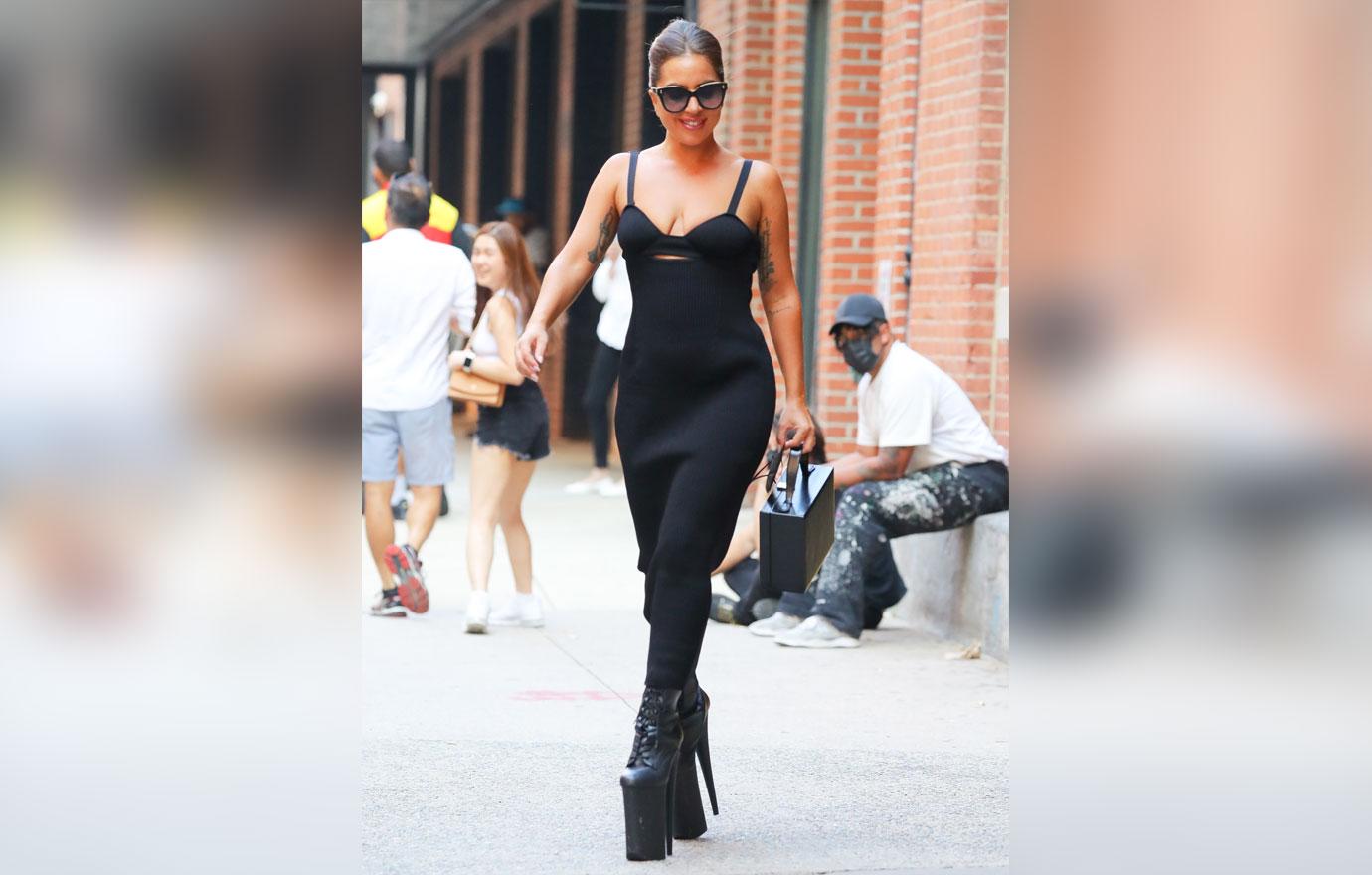 "There's always a dichotomy within me. If you see me dressing really out there, I tend to be self-deprecating inside," she previously shared of her quirky wardrobe. "When I dress like a lady, I tend to be feeling very wild and confident. That sounds bizarre, but I get a lot of shit done with that blond hair. I haven't changed. It's just that I'm almost 30. I'm learning how to function effectively in society."