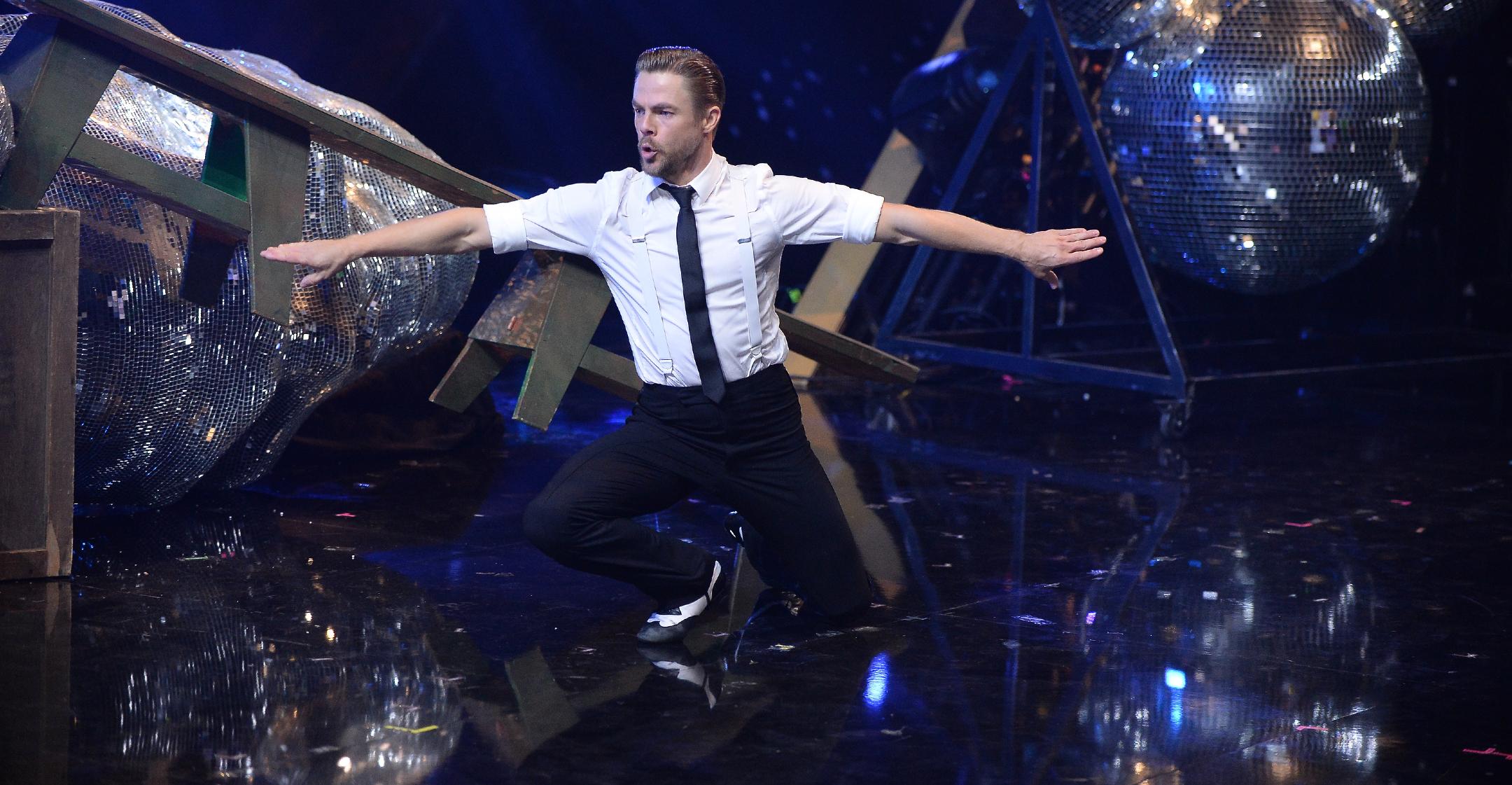 Derek Hough & His Smooth Moves Are Returning To Las Vegas This Fall For A Residency At The Venetian
Book your tickets! After more than a year of delays, Derek Hough is resuming his dance-centric show, Derek Hough: No Limit.
The original schedule had the star performing at Las Vegas' Flamingo five days a week starting in June 2020, but now, it's been moved to a theater in the Venetian hotel.
Article continues below advertisement
The revamped show kicks off in September and will "incorporate all-new production elements, designed specifically for the astounding versatility" of the new showroom, and fans will get to witness Hough fuse music with dance styles like ballroom, tap, salsa and hip-hop.
There's 750 available seats in the theater.
Article continues below advertisement
"I just cannot wait to be performing live again, just like every performer is itching to get back onstage," the Dancing With the Stars pro declared. "I've been going through the show and the music and getting the crew back together, and it's going to be fantastic."
"There will definitely be some new additions to the [touring] show, some different pieces I've been working on and also a few new dancers and amazing new choreographers I'm just a huge fan of," he revealed. "They are going to add another layer of creativity and artistry to the show, and it's all coming together."
Article continues below advertisement
One of those new dancers is his girlfriend, Hayley Ebert.
"[It's] been great because we've been dancing so much together," he noted of having her around.
Article continues below advertisement
"I'm getting pumped, and I can't wait. My mom lived in Vegas for 20 years so as a kid, I would go every year," he shared. "It's crazy to think I'll have my own show in Las Vegas and super exciting to be at this showroom at the Venetian."
"What's really cool is just the way Vegas has just transformed so much," added Hough. "And for entertainment, they just did an incredible job of bringing amazing shows and talent and really changing the environment of what Vegas is to do a show. It's been awesome."
Ticket will go on sale on Monday, July 26, at 10 a.m.
At the moment, the star's show is scheduled from September 22 to November 21.