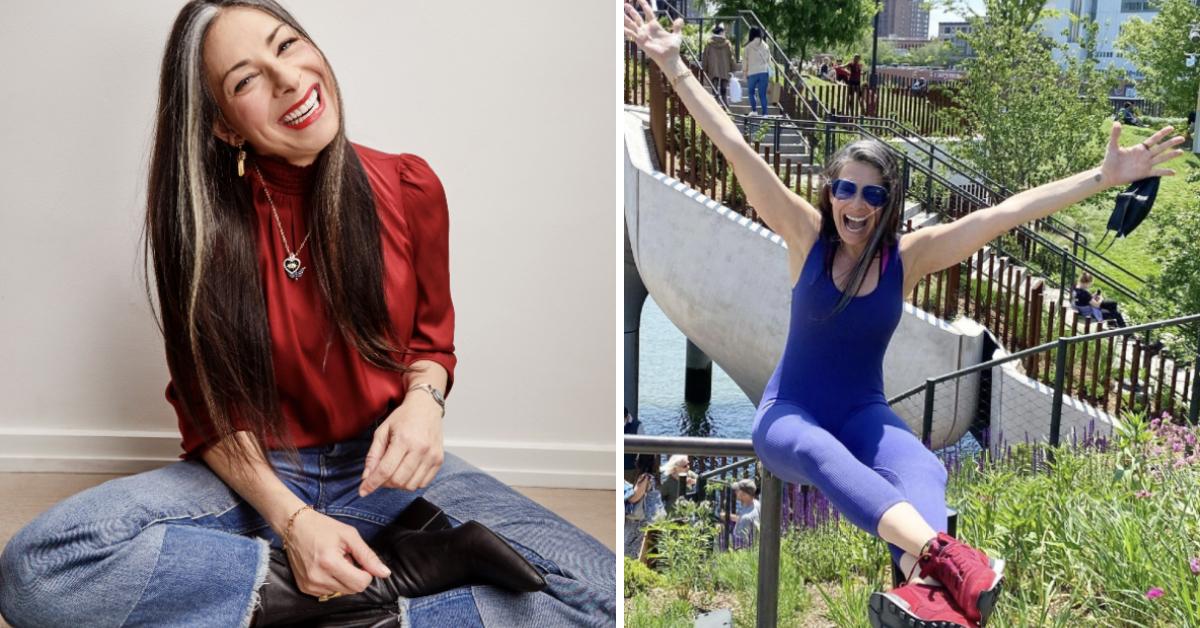 Exclusive: Stacy London Is 'Excited To Go Everywhere Again,' Reveals 'The Best Part About Traveling Is Discovery'
It's been hard for everyone to stay at home during the pandemic, but now that the world is slowly but surely opening up, Stacy London is "excited to go everywhere again!"
Article continues below advertisement
"Just the idea of travel gets me excited," the fashion consultant, 52, exclusively tells Morning Honey while promoting her partnership with Orbitz, which is featuring queer-owned shops and restaurants during Pride month. "I miss exploration and the curiosity that comes from travel. I miss learning about different cultures and I miss all kinds of wonderful food! I'm looking forward to going to Bordeaux, France, for a wedding at the end of the summer. Think of the wine!!"
The What Not to Wear alum — who has traveled to the Maldives and other places — reveals why it's important to globe-trot.
Article continues below advertisement
"The best part of traveling is discovery," she gushes. "I always say it's akin to falling in love. Exploring unfamiliar places means you lean in to learning about the place and the culture bit by bit until you recognize the whole. Finding cool neighborhoods, trying the local cuisine, discovering the art, the fashion, all the out of the way places some one might not necessarily have intended to find, all of it allows you to know a place so intimately."
Article continues below advertisement
"I have packing pretty much down to a science," she says of her tips. "Also, I check with all my friends before I go somewhere to ask for their recommendations. I've even gone so far as to ask friends to put me in touch with people I don't even know for good recommendations when planning a trip. Doing your due diligence is half the fun!"
Article continues below advertisement
She adds, "I know many LGBTQIAP+ travelers spend extra time researching places where they be comfortable and safe being themselves. Resources like the hotel search on Orbitz are a great starting point when you don't have those immediate recommendations from friends. All the hotels have signed an inclusivity pledge and maintain a zero-tolerance policy for discrimination."
Article continues below advertisement
As for what's left on the TV star's bucket list, she hopes to visit "India, The Seychelles. Bali, Tokyo, and Big Sur!"
The first 500 people to support an LGBTQIA-owned business in June are eligible to receive $100 in Orbucks from Orbitz. Orbucks are travel dollars equal to $1 USD that can be redeemed on future hotel stays booked through Orbitz. To learn more about the offer, click here: https://www.orbitz.com/lp/lgbtq-gay-travel-hotels.