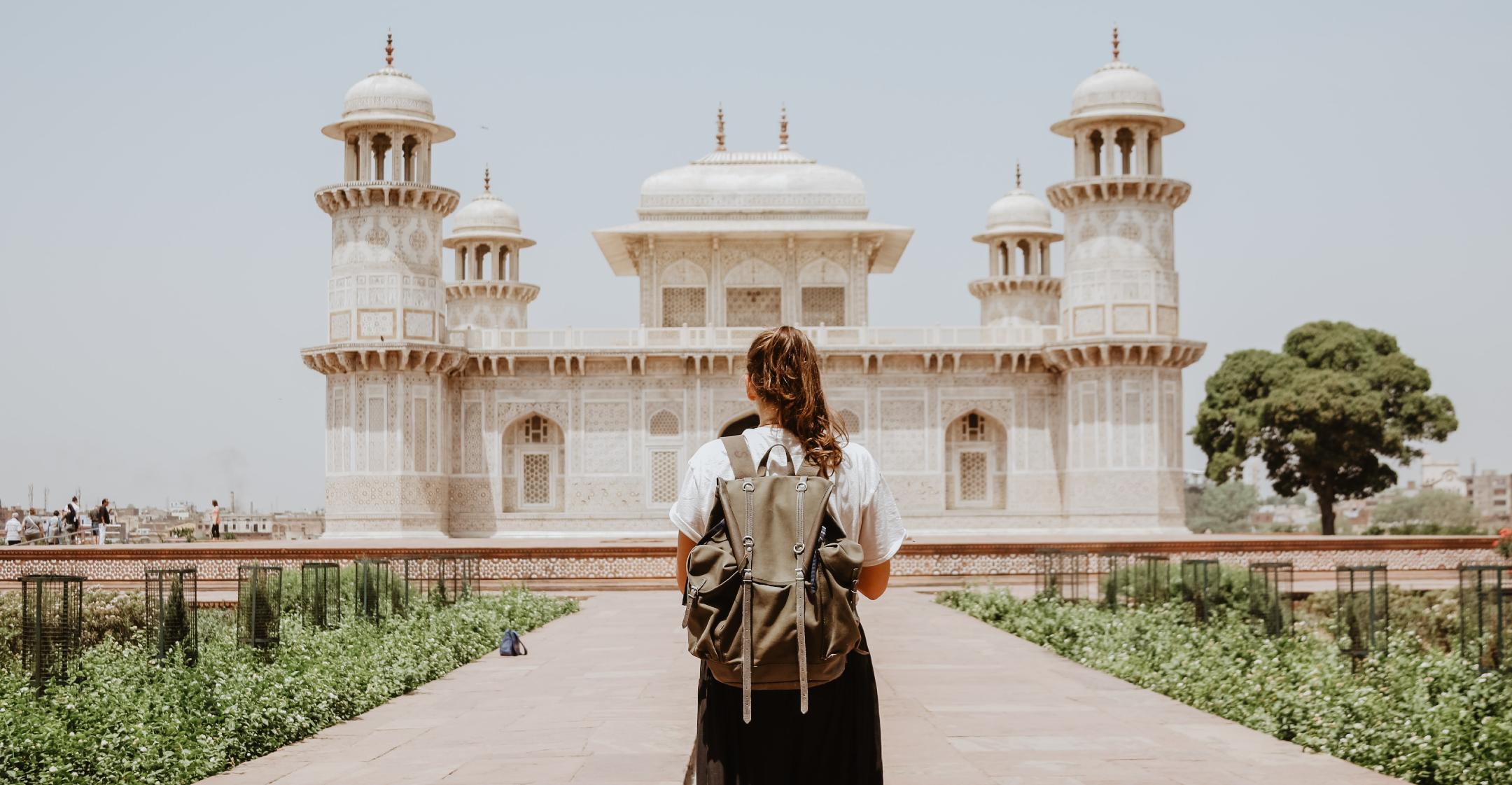 New To International Travel? Follow These 5 Tips From Seasoned Travelers To Ensure You Will Have A Great Getaway
Maybe it started when you watched your first season of The Amazing Race, or perhaps the promise of a culinary adventure or curiosity about other cultures is what drew you in. Either way, the world is calling out to you and adventure awaits. For the first time in your life, you are ready to travel and see the world.
Article continues below advertisement
First, you'll need to purchase an airline ticket and finance your expedition, and then you'll need to research what the weather is like and bring appropriate clothes. You've figured out who you want to travel with — yourself, a few friends or even a tour group — but you are scratching your head trying to figure out what else is important.
Keep reading to learn five tips from seasoned international travelers that will help you have the best getaway possible!
Article continues below advertisement
Manage Your Expectations
Yes, traveling is a fun adventure. However, keep in mind that no trip comes without hitches. Travel Dudes states: "Don't expect to have fun every moment. You won't."
Nomadic Matt adds, "There will be hiccups. And glitches. And all kinds of inconveniences, both major and minor."
The solution? Plan to spend some days resting, make sure your plans are flexible and go with the flow. "Let life unfold the way it should," says Nomadic Matt. Embrace this mantra from Chinese sage Lao Tzu: "If you correct your mind, the rest of your life will fall into place."
Article continues below advertisement
Safety First
Derek, author of the travel blog Wandering Earl, says, "No matter where you travel to, safety should always be your number one concern."
He recommends incorporating a personalized safety routine into your travel habits. For example, bring a battery powered door alarm with you in case the room you are staying in doesn't have a lock.
Article continues below advertisement
Also, use common sense when chatting with people you meet — if you are traveling alone, don't give out any personal information.
Derek recommends investing in an anti-theft portable safe bag like this one. He also suggests taking measures to protect your online jaunts by using cybersecurity methods.
Money!
Figuring out what to do with your money when you travel is always challenging. Do you carry a wad of cash around in your bag? What about a wallet? First of all, don't use a fanny pack for your valuables. As Travel Dudes says, "They are easy to rob, mark you as a tourist, and most damning of all – they are incredibly ugly." Travel Dudes also recommends carrying around an ATM card and only withdrawing a few hundred dollars at a time.
Article continues below advertisement
Derek suggests investing in a travel wallet, which has good security features. He also reminds travelers that often they can use their phones to pay for things, and therefore don't always need to carry cash or credit cards.
Finally, Nomadic Matt advises giving yourself a travel budget before embarking on your trip and always overestimating how much you will need. "You never know what might come up on the road," he shares.
Remain Connected
Nowadays, cell phones make it pretty easy to stay connected to people you know and trust. When you arrive at your destination — and intermittently throughout your stay — you will want to let friends or family know that you are all right. If you need to connect to the internet, you can find a café or connect to free Wi-Fi somewhere — just use something like a travel VPN to ensure your data is secure.
Article continues below advertisement
There are some steps you can take to ensure optimal phone connectivity, too. Nomadic Matt suggests using T-Mobile or Google Fi as your phone service if you plan to be away for three months or less. Derek suggests buying local SIM cards to save fees for calling or roaming.
Pack Well
First of all, consider traveling minimalist, meaning only taking the luggage and clothes that you need and not over-packing. Nomadic Matt says that if you're tempted to pack for "just in case" and "what if" situations, remember that "you can buy things on the road." When you pack, think less rather than more, so you won't be weighed down by heavy luggage.
Travel Dudes recommends bringing "no more than three to four outfits and without exception you do not need more than two pairs of shoes." Here is a handy checklist to help you pack light.
Article continues below advertisement
Finally, you will want to pick the right type of luggage for you. As Derek says, "Depending on your destination, budget and travel style, there is no one-size-fits-all solution when it comes to getting a travel bag." He recommends cross-body bags if you're looking for agility, backpacks for ease and reliability, wheeled suitcases for convenience and anti-theft travel bags for security.
Travel Dudes gives newbie travelers the following warning: "The biggest risk of travel isn't dodgy water, upset stomachs, aggressive touts, bedbugs, or pickpockets. It's addiction. Don't put your foot in this water unless you really want to swim."
If you read that and then shrugged your shoulders, then brace yourself — you are indeed on the path to an adrenaline-fueled life packed with adventure and risk.