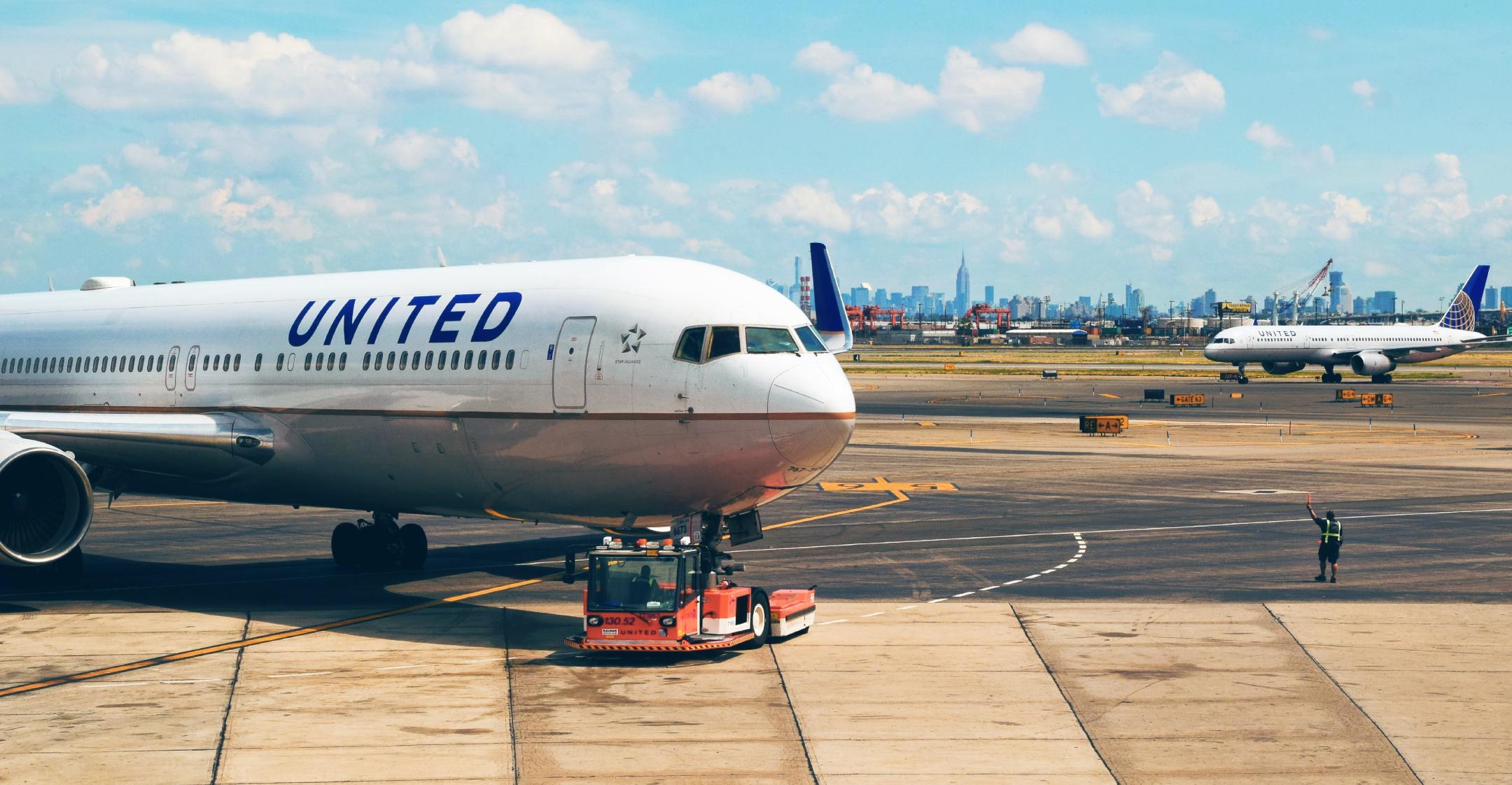 Vaccinated Members Of United Airlines Loyalty Program Can Enter To Win A Free Year Of First-Class Global Travel
Vaccine incentives are continuing to roll out around the country, and while some may not care for a free side of french fries, United Airlines' Your Chance To Fly sweepstakes is offering something much bigger: a year of free flights!
Article continues below advertisement
To enter, you must be a new or existing member of their loyalty program, MileagePlus. Then, all you need to do is upload your proof of vaccination to the company's app or website between now and June 22.
Throughout June, the airline will be giving out 30 pairs of free round-trip tickets which can be used for any class and for any United flight around the globe — but that's not even the grand prize.
Article continues below advertisement
On July 1, United will select five lucky people and award them with free travel for a year for themselves and a companion – and their tickets are good for any class of service, anywhere in the world United flies!
"We're proud to do our part to incentivize people to get their shot," United CEO Scott Kirby stated. "Thanks to the vaccine, more and more destinations are opening up for travel – and we know our customers are eager to fly. We're excited to give people one more reason to get vaccinated so they can reunite with friends and family or take that long-awaited vacation which all could be just one shot away."
Article continues below advertisement
At the moment, United is the only airline that allows passengers to upload their vaccination cards and testing results directly to the airline's digital platforms.
To enter, visit United.com/YourShotToFly.
Article continues below advertisement
In addition to free or discounted travel, there are a multitude of other giveaways Americans can take advantage of.
While Krispy Kreme is offering a free donut every single day for the rest of the year for vaccinated customers, if you visit Coney Island's iconic Nathan's Hot Dogs eatery, you're entitled to one free hot dog on the day of your vaccination appointment.
In New York, if you receive your shot at one of their touristy pop-up sites — such at Citi Field, Yankee Stadium or the Bronx Zoo — you're given free tickets to attend the venue on another day.
Meanwhile, Connecticut is offering its residents a free drink when they sit down for a meal at participating restaurants.
According to the CDC tracker, over 296 million vaccines have been distributed, which equates to about 41 percent of the country being fully vaccinated.