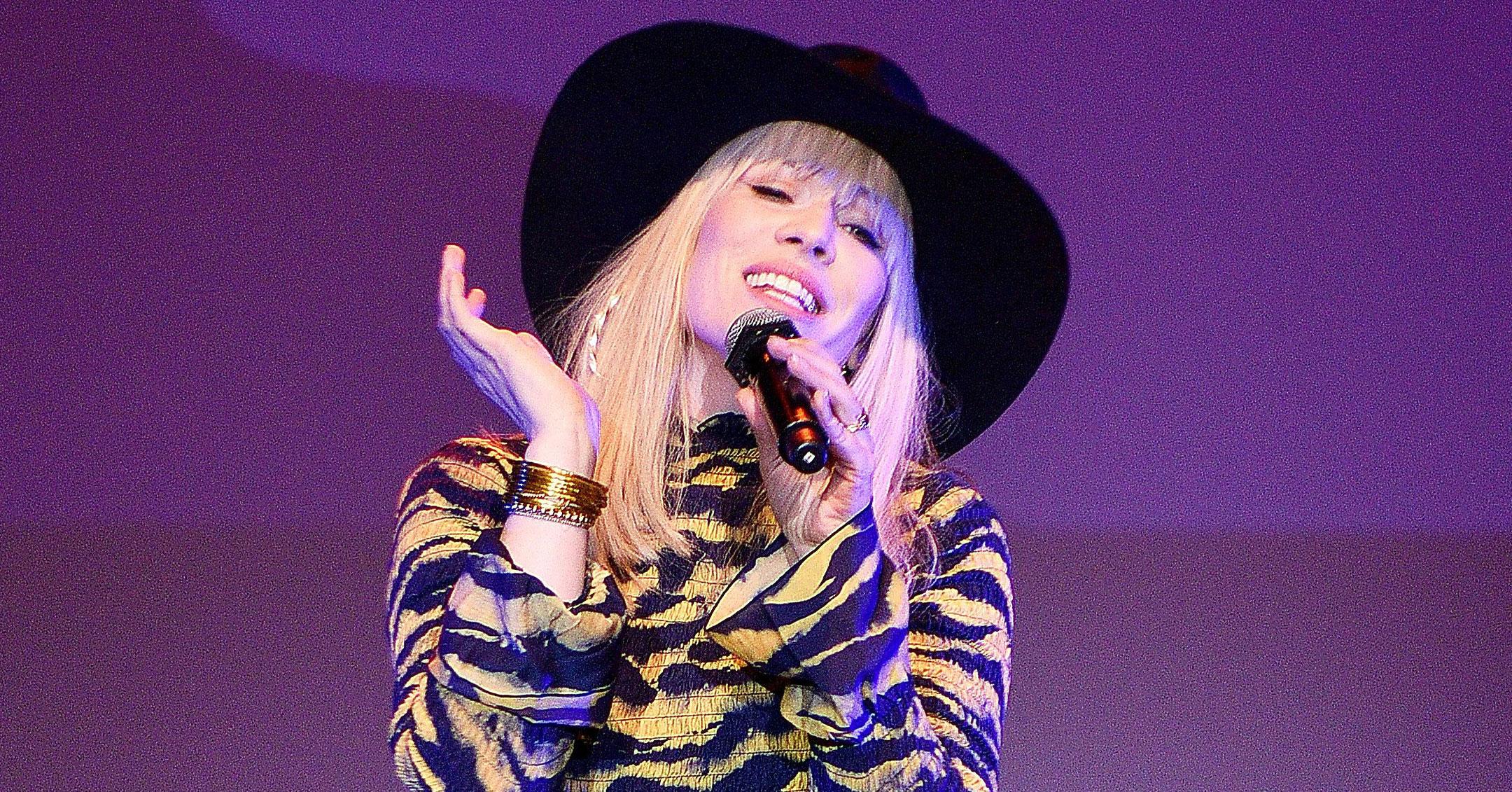 Smooth Moves! Natasha Bedingfield Recreates Viral TikTok Dance That's Choreographed To Her Hit Song 'Unwritten'
While Natasha Bedingfield's hit tune "Unwritten" originally played on a loop in the 2000s, the song's popularity has been revitalized thanks to Gen Z's love for TikTok dance challenges.
Article continues below advertisement
In fact, the moves became so popular on the app that Bedingfield caught wind of it and teamed up with the dance's creators to film a fun duet.
One video showed the star learning the moves, as she declared, "I will master this."
Article continues below advertisement
In another version, the group danced to the singer's live vocals instead of playing her track in the background.
"Who needs music when you got @natashabedingfield to sing for you🔥💯," user rony_boyy captioned his post, which now has over 65,000 views. "Teaching you the dance was fun and we all had a great time in LA."
The British crooner first came across the choreography last month. "This dance to my song is brilliant," she noted. "Oh help! Now I gotta learn it."
Though she's released a ton of songs since, she acknowledged that this one is still her most popular.
Article continues below advertisement
"'Unwritten' is one of those songs that's bigger than me — it's a classic of some kind," she explained to BuzzFeed News. "It's one of the things that makes songwriting so magical because you're really conjuring something up from nothing."
Article continues below advertisement
"You're in a room [writing and working] by yourself, and then the song comes out and it just does its own thing, it opens up something. Even when you listen to a song, it opens up a goldmine within you, and that song particularly has layers to it," she continued. "You can either just kind of enjoy it, but you can also get something really meaningful from it."
"It feels like every seven years or something it kind of makes a resurgence in that way," she said. "Different friends of mine kept sending me videos and being like, 'Hey, you've got to check this out.' The thing that people kept saying is, 'There's just so much joy coming from your song. You need to enjoy that and engage in it and get involved.' I'm enjoying seeing what certain people are doing and the way that they're shaping it to be."