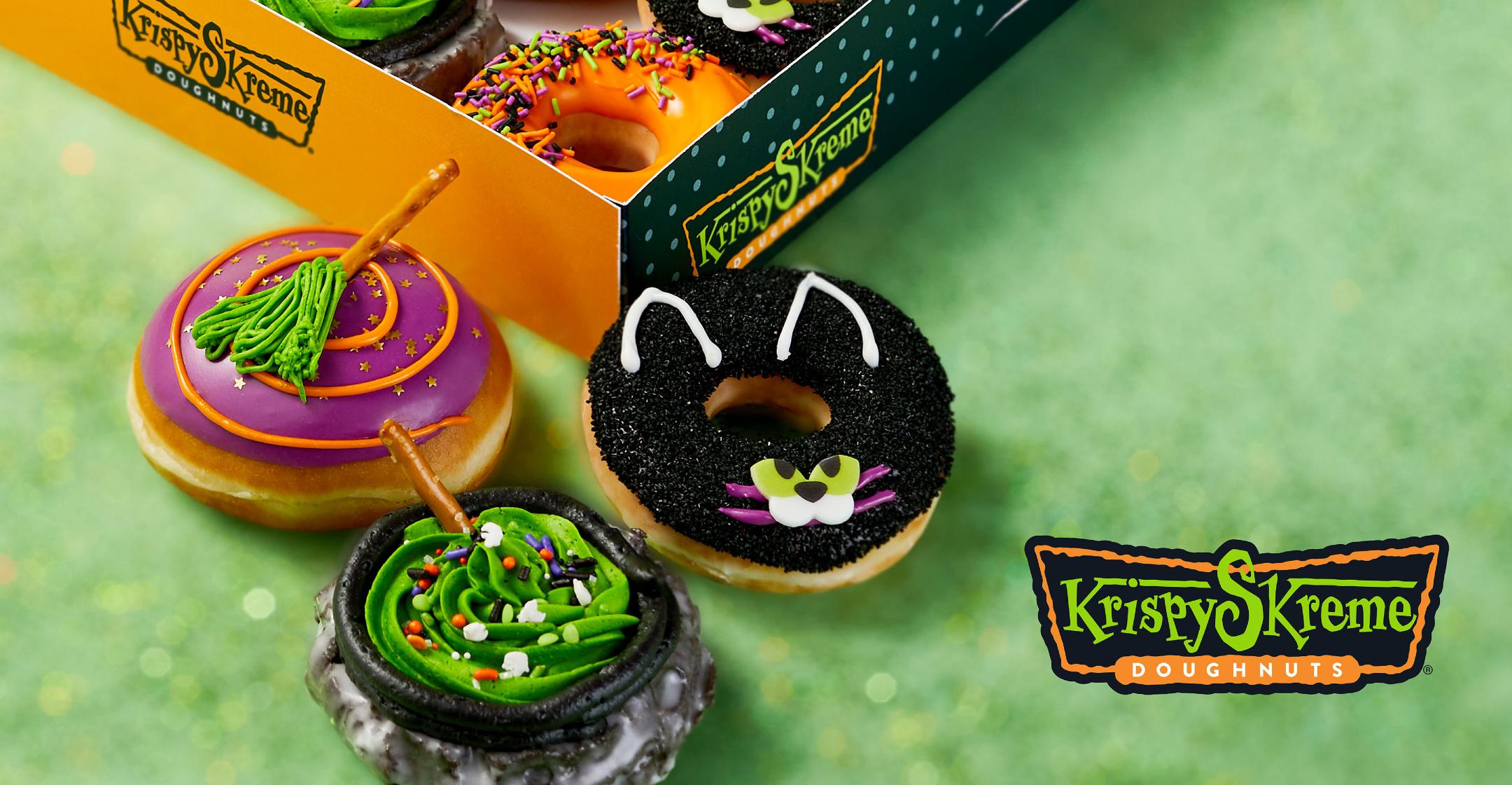 Treat Yourself! Krispy Kreme Unveils 4 Fun Halloween Flavors & New Spooktacular Holiday Branding
Krispy Kreme aficionados can get their hands on four fresh Halloween-themed flavors starting today, October 11. Launching alongside the holiday collection is a temporary rebranding for the company, as they'll be known as "Krispy Skreme" for the time being. The transformation comes complete with new colors and a fresh logo.
Article continues below advertisement
The first limited-edition treat is the Abra Cat Dabra Doughnut, which is an original glazed doughnut dipped in chocolate icing, topped with black sanding sugar and decorated like a cat with icing and sugar fondant eyes. ​
The Enchanted Cauldron Doughnut is a glazed chocolate cake doughnut topped with green Kreme™ and decorated like a cauldron with sprinkles and a pretzel "broomstick."
The Bewitched Broomstick Doughnut features an unglazed shell doughnut that's dipped in purple icing, decorated with an icing swirl and gold stars. It's finished off with green buttercream and a pretzel "broomstick."
The fourth and final variety is the Spooky Sprinkle Doughnut, which is simply an original glazed doughnut topped with orange frosting and Halloween sprinkles.
Article continues below advertisement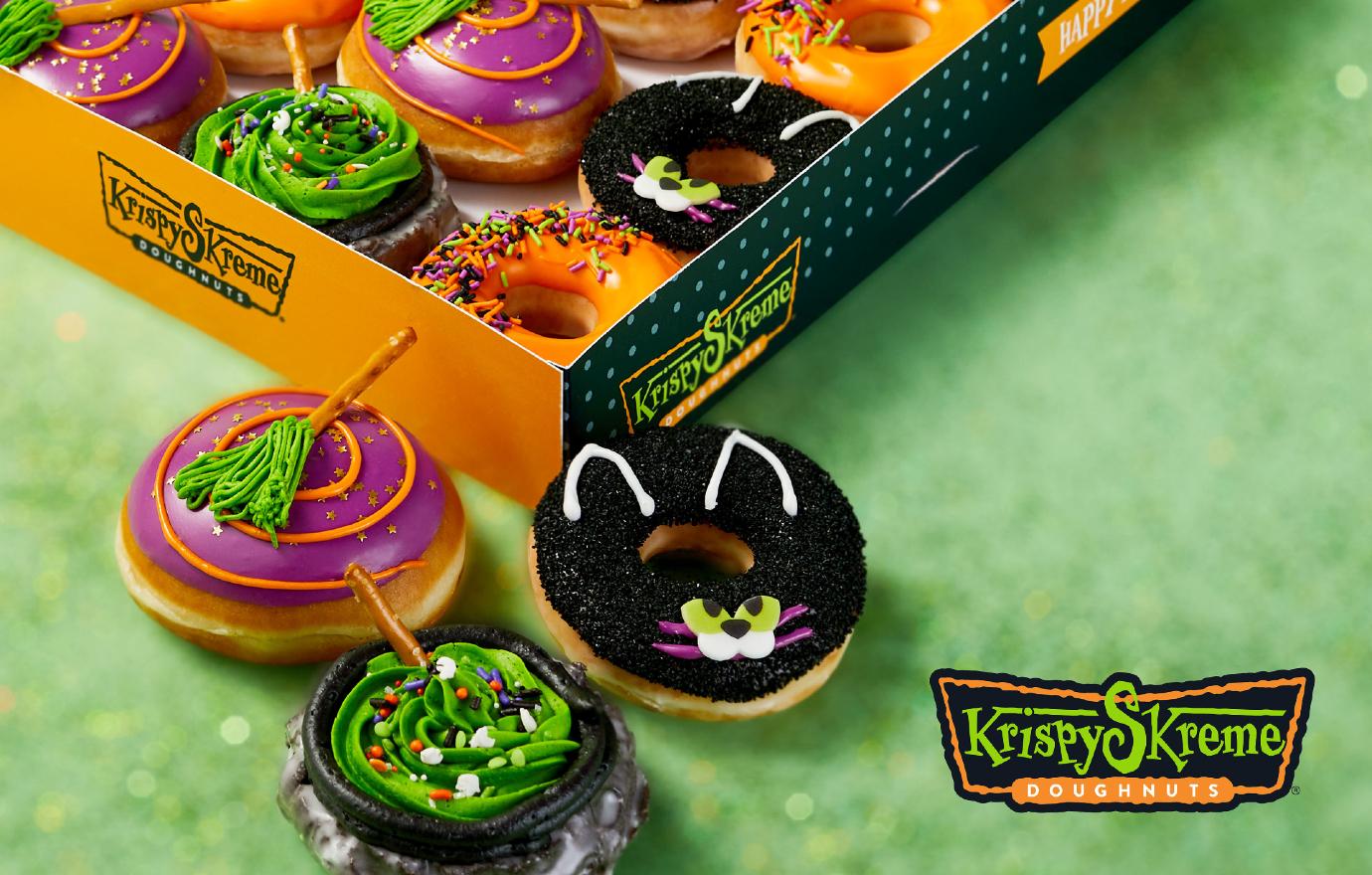 "We all deserve an incredibly great Halloween this year. So, we're turning into Krispy Skreme for the month and scaring up some amazing Halloween doughnuts along with some spooky good deals," revealed Dave Skena, Chief Marketing Officer. "Help us have fun too by coming by on Halloween in costume and we'll give you a free doughnut!"
Article continues below advertisement
Of course, if you prefer your doughnuts without all of the decorations, you can always visit the shop and show your vaccination card to get a free original glazed doughnut — every single day for the rest of the year!
"We all want to get COVID-19 behind us as fast as possible and we want to support everyone doing their part to make the country safe by getting vaccinated as soon as the vaccine is available to them," the brand stated.