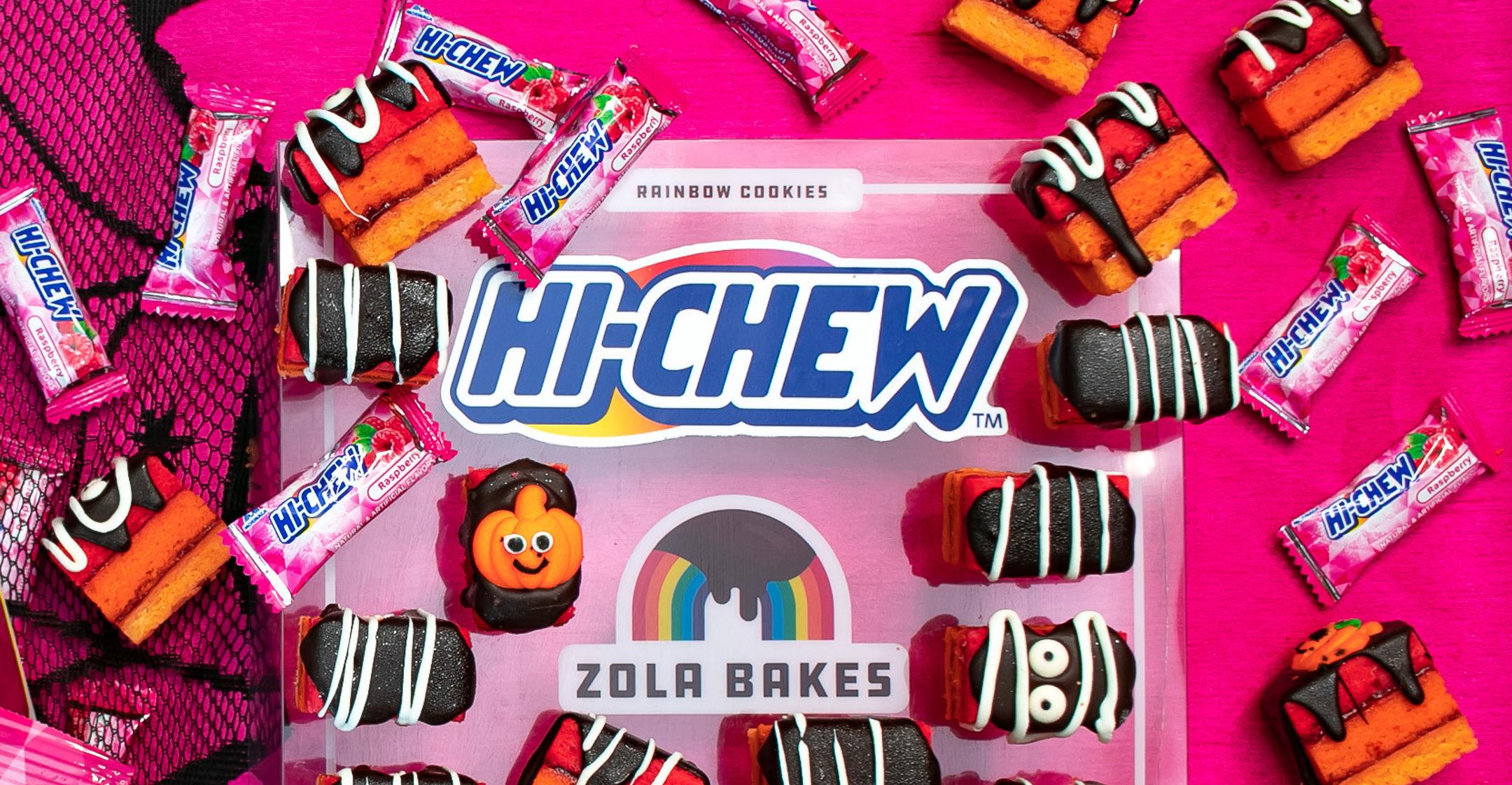 Zola Bakes & HI-CHEW Candy Have Come Together To Form a Chocolatey, Fruity Rainbow Cookie For Halloween
You may be too old to trick-or-treat, but this new collaboration will certainly satisfy your sweet tooth! In honor of Halloween, Zola Bakes and HI-CHEW teamed up to concoct a cookie that boasts one the candy's latest flavors: raspberry.
Article continues below advertisement
The special treat features the bakery's classic cookie, but instead of featuring their usual jams, they're layered with jam that tastes like HI-CHEW's raspberry flavored candies.
Zola Bakes in known for their colorful and ombrè layers, so this limited-edition confection boasts a bright red that fades into shades of orange. It's then dipped in chocolate and topped with holiday decorations.
"We are always looking for ways to bring our flavors and unique candy attributes to life in a fun and engaging way. This custom cookie creation with Zola Bakes is a delicious representation of a fan-favorite HI-CHEW flavor merging with a new approach to layered enjoyment," said Tatsuya Takamiya, Chief Marketing Officer of Morinaga America, Inc. "We're thrilled to have this cookie available for candy fanatics and cookie aficionados this Halloween season."
Article continues below advertisement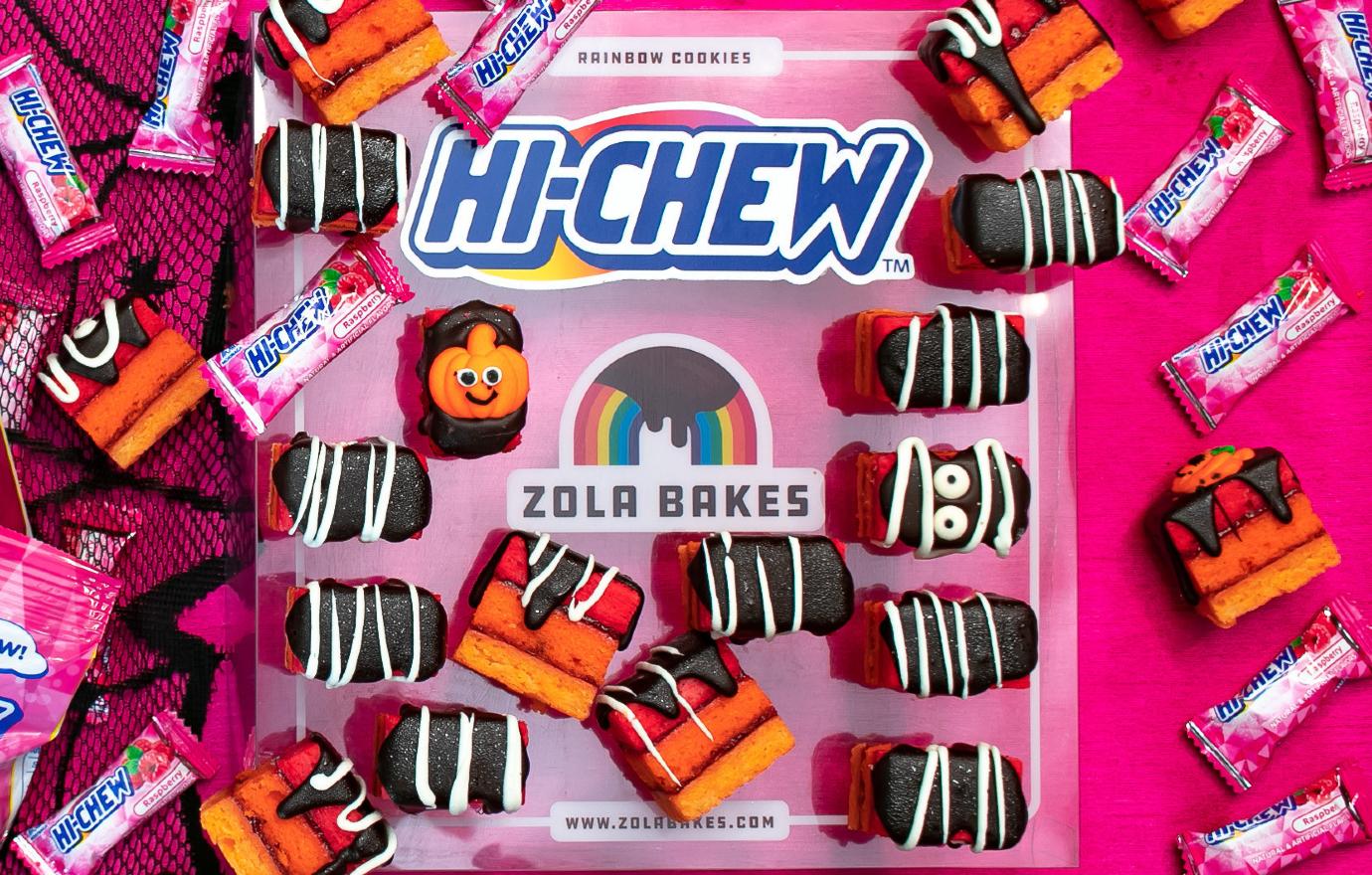 The goodies come in a custom Halloween-themed box. For $56, you get 20 cookies and 16 individually wrapped Berry Mix HI-CHEWs.
"I am a huge fan of HI-CHEW and was thrilled by the opportunity to design a custom Halloween box with their new Raspberry flavor," shared Samantha Zola, founder of Zola Bakes. "When I started Zola Bakes, I was on a mission to give the rainbow cookie a millennial makeover. A collaboration with HI-CHEW for the most candy-obsessed holiday is the perfect way to accomplish just that."
Article continues below advertisement
Click here to learn more about ordering the cookies!
HI-CHEW debuted their Berry Mix in early 2021. The packs feature Raspberry, Black Cherry and Blueberry flavors.
"We've seen a high demand for berry flavors within the market ... Tapping into consumers' excitement for authentic fruit flavors, our research & development team was able to perfectly capture the true-to-life flavor and give consumers a vibrant experience with each bite," noted Takamiya. "We're excited to reveal these new offerings that showcase a delightful and refreshing take on Americans' favorite berry flavors."