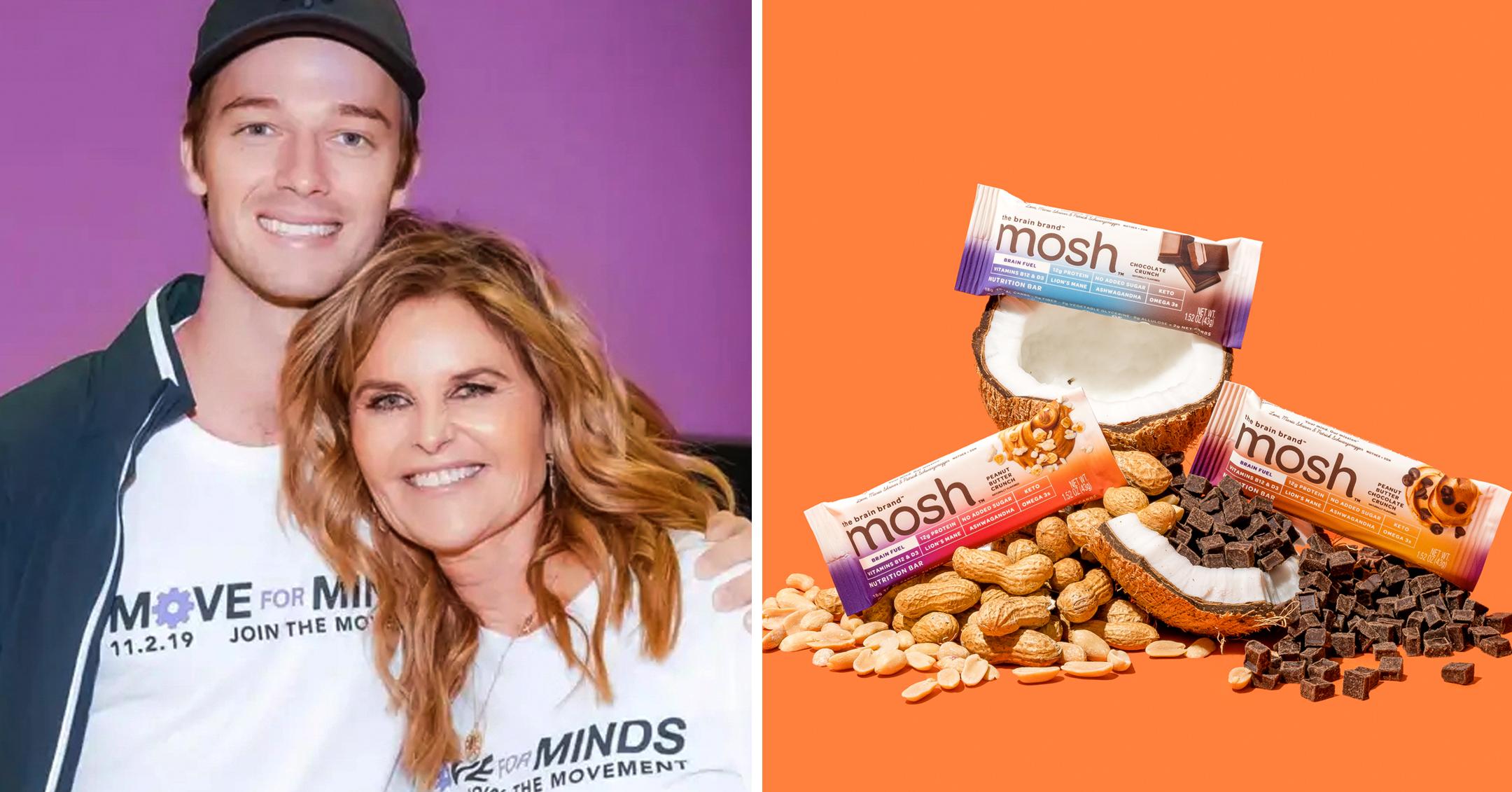 Maria Shriver & Son Patrick Schwarzenegger Unveil MOSH, A Line Of Nutrition Bars Aimed At Maintaining Brain Health
Maria Shriver has enlisted the help of her entrepreneurial son Patrick Schwarzenegger to launch MOSH, a mission-driven brand aimed at maintaining brain health.
Article continues below advertisement
On September 22, which is World Alzheimer's Day, MOSH will unveil their first product, a protein bar that's equal parts yummy and nutritious.
The bars, which come in flavors like Chocolate Crunch and Peanut Butter Chocolate Crunch, were created alongside top doctors to ensure they contain the right ingredients like various vitamins, Ashwagandha, MCT Oil, Omega-3's, collagen and superfoods.
They're also keto-friendly, contain no added sugars and boast 12 grams of protein each.
"As a nutritional psychiatrist, I'm so proud to partner with MOSH and educate every consumer on the importance of nutrition for our brain health!" said Dr. Uma Naidoo.
Article continues below advertisement
The snacks came to fruition after the journalist and her son noticed a lack of brain health-targeted products in the market. Though Schwarzenegger is known for his modeling and acting, he's also quite the business man, franchising his own Blaze Pizza and opening up several more eateries around the country.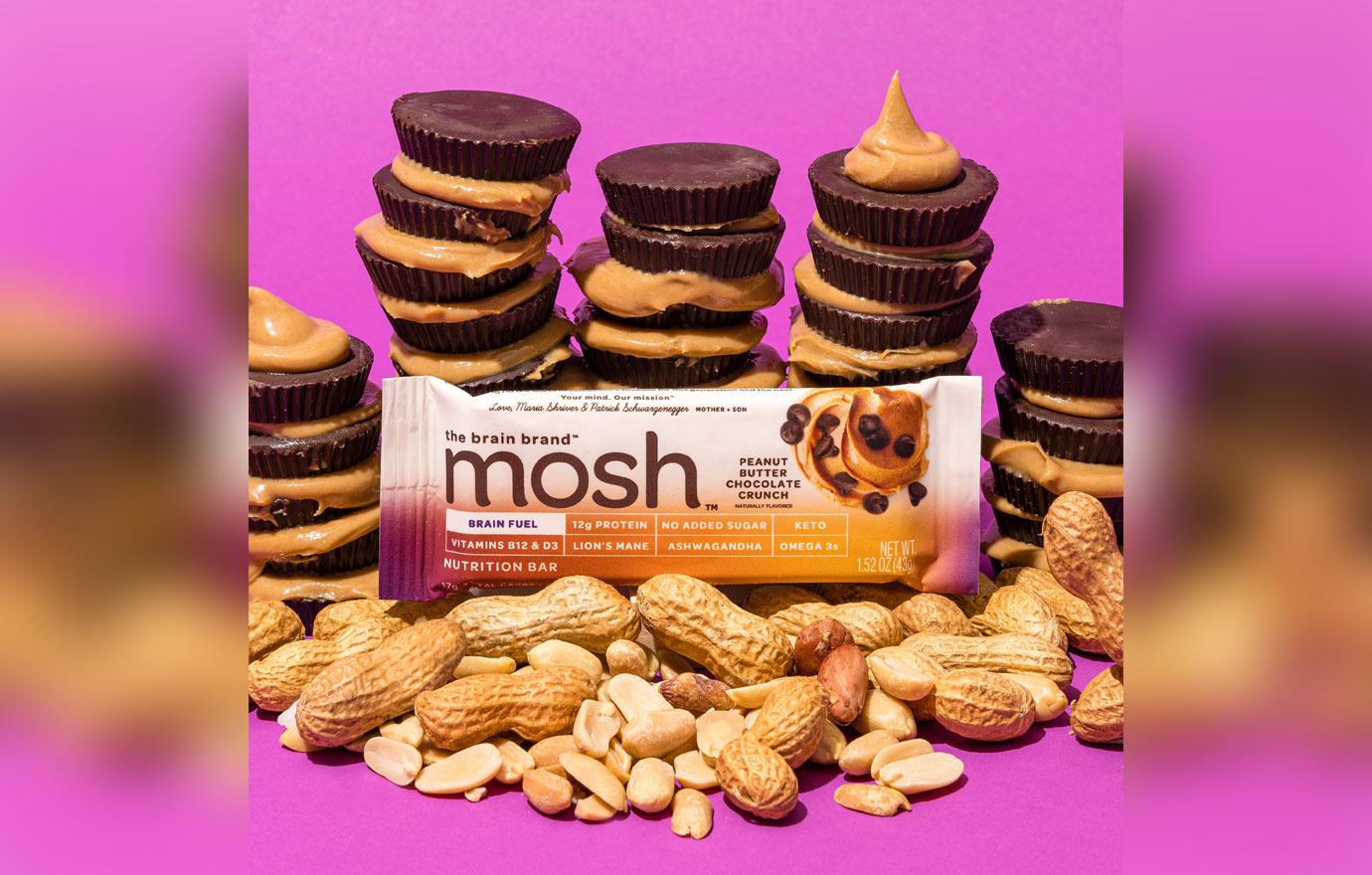 Article continues below advertisement
"Brain health and cognitive function is the third fastest growing category of interest when it comes to consumer packaged goods. Customers are no longer satisfied with just what tastes good or has nutritional value. They're demanding they get something more from their food and beverages now," the Moxie star shared. That's what we're doing at MOSH. We're building a portfolio of great-tasting, nutrient-rich products that support brain + body health."
MOSH also holds a special place in Shriver's heart, as her father, Sargent, was diagnosed with Alzheimer's in 2003.
"I've been on a relentless mission to not only raise awareness of the tools to help prevent this disease but to also understand the causes of cognitive decline,'' the Peabody Award winner revealed. "We know so much more about brain health now than we did 20 years ago."
"Nutrition is at the forefront of our findings, and MOSH is the culmination of this wisdom," she continued. "Consumers have the power to make decisions today that will impact the future of their brain health tomorrow."
Learn more about MOSH by visiting their website, moshlife.com.