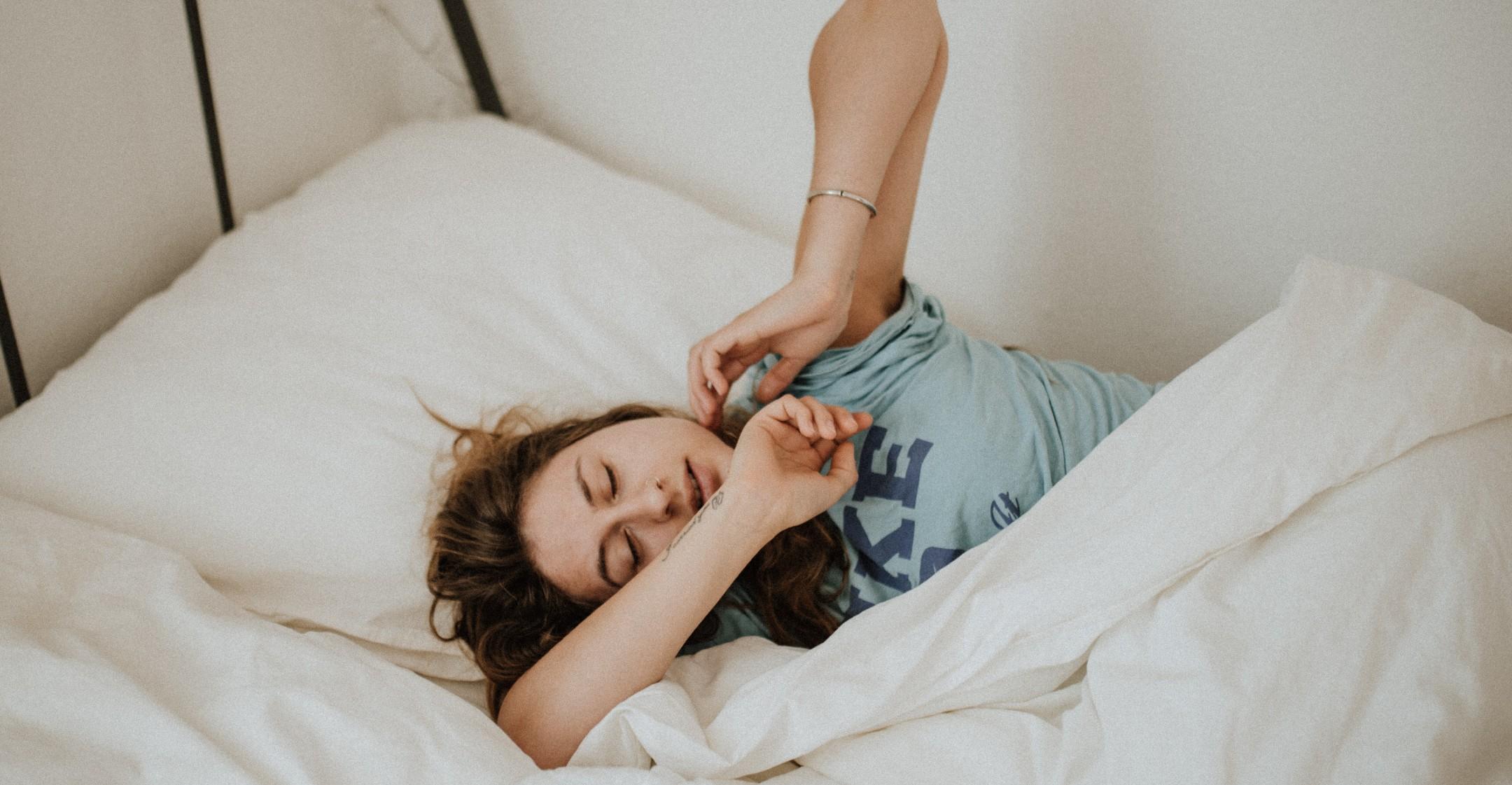 10 Ways To Boost Energy Without A Caffeine Fix: Breathing Techniques, Snack Suggestions And More Tips
Whether you're still working from home or are back at your cubicle, everyone is all too familiar with the 2 pm slump. And while you normally may head out for a second — or third, or fourth — cup of coffee, when you feel your eyelids start to droop, there are plenty of caffeine-free ways to boost your energy.
While there are some things you can do during the day, to stay alert, it's also helpful to kick off your day the right way so you can perform at your very best.
Article continues below advertisement
Eat A Protein-Rich Breakfast
Instead of reaching for a sugary blueberry muffin or a piece of fruit, try to fill your morning plate with eggs, lean meats or greek yogurt. Studies show that beginning your day with protein helps keep blood glucose levels steady, which helps improve performance.
Try A Breathing Technique
While some breathing exercises aim to calm you down, this one, known as Bellows Breath, increases alertness by stimulating your diaphragm. First, stand up stall, straighten your posture and relax. Next, forcefully exhale from your nose, then immediately follow up by forcefully inhaling (doing so for one second each). Try the rapid breathing technique for 10 seconds straight and then return to normal. After a few minutes, start back up and repeat the process.
Article continues below advertisement
Indulge Your Senses
Sniffing a cinnamon stick, mint or even a twig of rosemary is known to help fight fatigue and keep you more alert. Applying substances like peppermint oil can also help perk you up, while rosemary-infused essential oils give your brain a boost.
Step Outside
If you've been cooped in your office all day, take just 10 minutes to soak up some sunshine. Studies show that the sun's rays can enhance both mood and memory. In fact, exposure to natural sunshine is a proven way to treat season affective disorder (SAD). If you absolutely can't leave the building, make sure to at least open the blinds.
Article continues below advertisement
Drink Some Water
Did you know that dehydration contributes to feelings of fatigue, mood swings and the inability to concentrate? Try to keep a cup or bottle nearby and get up every fews hour for a refill.
Put Down Your Phone
It's suggested that you stop using your phone at least one hour before you hit the hay. Why? According to studies, the blue light emitted from phone screens actually disrupts your circadian rhythm, meaning you're actually getting less sleep in the deep, REM sleep cycle.
Article continues below advertisement
Use Reflexology
Research suggests that pushing down or rubbing certain points on your face and head can give you a quick energy jolt. To try it out, place your thumb and index fingers on your earlobe and rub in tiny circles. You can also try applying pressure to the area in between your nose and mouth. Go about a third down from your nose, press down and hold for one minute.
Get Moving
Take a few minutes to stand up, straighten out and stretch — if you have more than a few minutes to spare, take a quick walk around the block. Exercise is known to get blood pumping throughout your body, and it also decreases levels of cortisol, the stress hormone.
Article continues below advertisement
Grab A Healthy Snack
Eating something nutritious will benefit you more than a quick sugar high from a candy bar will. To maintain proper blood sugar levels, munch on protein-rich foods like almonds or peanuts, which contain good levels of magnesium and folic acid — two nutrients that aid in cell production.
Take Your Vitamins
Getting enough of B12 is essential to keep yourself functioning throughout the day, as it's what helps turn food into fuel for your body. Digestive issues and sticking to a vegan or vegetarian diet are two common causes of a B12 deficiency — so if you think your body could be lacking, talk to your doctor, who could suggest taking a supplement or eating foods that contain the vitamin, like fish and seafood.