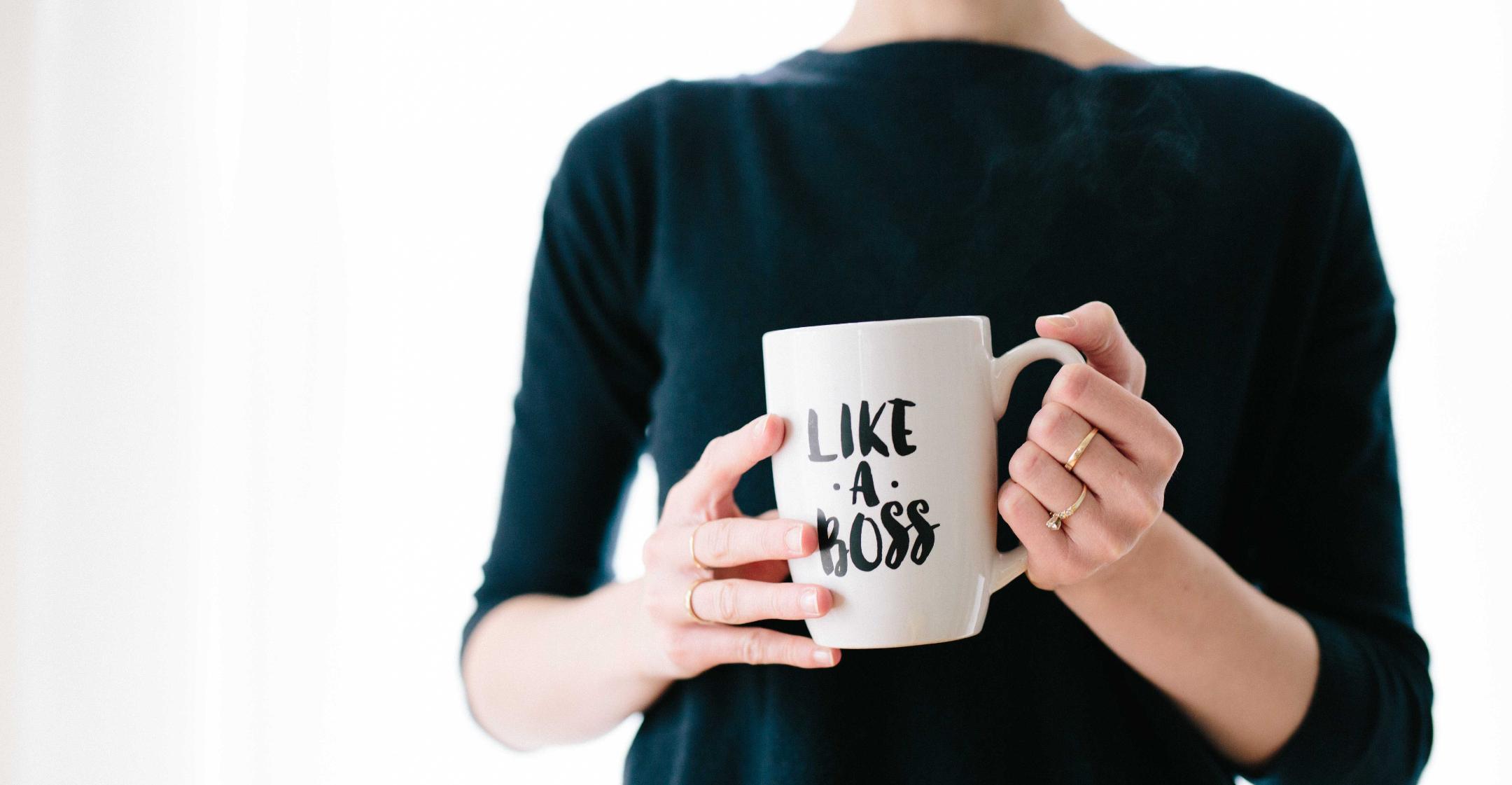 10 Steps To Building A Better Career — No Matter Your Age Or Field
Whether you're just embarking on your career path or looking forward to retirement, one of the most essential approaches to creating and sustaining job satisfaction is always to be involved and find ways to grow in your field. "It's important to never stop learning — be curious and ask questions," recommended Sarah Stoddard, a senior public relations specialist at Glassdoor.com.
She notes part of that process includes not becoming paralyzed by your own hidden insecurities: "Even the most successful professionals are constantly asking questions to help inform how they do their jobs, build their confidence and propel them forward."
Read on for more sage advice on increasing your value in the workplace.
Article continues below advertisement
Face Your Fears
The quickest way to grow professionally is by getting out of comfort zones and stretching talents and abilities. "Whether it's applying for a higher-level job, taking on a new task at work or learning a difficult new skill, one of the best ways to rapidly level-up or advance your career is to say 'yes' to the scary stuff," explained Brie Reynolds, a senior career specialist at FlexJobs, explaining that opportunity could come from accepting an offer to take on new tasks or from proactively going after new projects. "It's not that you shouldn't be scared to do these things — be scared and do them anyway."
Build A Brain Trust
Connections are key to a job search, but don't forget to also develop a network of people who can help you be your best in your current position. "Always be building your brain trust," Karen Wickre, a former editorial leader at tech giants Google and Twitter, suggested. "This is the web of contacts you can call on when you have questions or need expertise beyond yours."
Wickre, who wrote the book Taking the Work Out of Networking: An Introvert's Guide to Making Connections That Count, said that everyone from colleagues in other areas of the company, corporate vendors and contacts at former jobs is a great resource to utilize: "These are all people you may want to call on over time for ideas, questions or reality checks. The broader your network, the smarter you'll be."
Article continues below advertisement
Become Multigenerational
Expand beyond your peer group for professional networking. "The most successful people this year will be those who can communicate with Traditionalists, Baby Boomers, Gen X-ers, Millennials and the up-and-coming Gen Zs," reported Lindsey Pollak, author of Becoming the Boss: New Rules for the Next Generation of Leaders. "Members of the different generations tend to think differently about issues such as work-life integration, entrepreneurship, people management, marketing, social media and more, so a multigenerational network will inspire you to try new strategies in your career this year."
Shine Without Sucking Up
Standing out at work with higher-ups should be about more than just flattery and fluff. Samantha Ettus, entrepreneur and bestselling author, says actions speak much louder than words: "Show up early and be over-prepared — always arrive five minutes early and research meeting attendees or topics ahead of time, because the more you know, the easier it is to demonstrate confidence and ask the right questions."
And something as simple as having a positive attitude often leads to positive results on the work front. "Get attention by being the most encouraging one in the room," she stated. "Respond to requests with enthusiasm and watch yourself become the person that everyone wants on their team." And once success does come your way, work smart, insists Ettus, who says hard work beats talent every time and the hardest worker in the room is usually the most irreplaceable.
Article continues below advertisement
Go For Broke
You don't get anything if you don't ask for it, notes executive coach Jean Stafford. So instead of hoping your work will speak for itself, the Virginia-based expert, whose clientele is made up largely of mid-career women, says it is crucial to "ask a lot for a lot." To do that, prepare your case, listing recent accomplishments and successes, ask for an in-person meeting, practice your pitch and be ready to request vacation days or other non-monetary benefits if a salary bump isn't possible.
And if you're rejected, never take it personally. "Many women tend to take a no as meaning 'I don't like you and I don't like that you're asking me,'" Stafford noted. "I'm continuously amazed at what a tripwire that is for women. But at the end of the day, it's a business decision that your boss makes."
Know When To Leave
CNBC contributor, author and business journalist Suzy Welch points out three things to look for when deciding if it's time for a new job. "If you're thinking about quitting all the time, you already know what you need to know," she argued. And while most people worry that job hopping will look bad on a résumé, the opposite can be true, too. If you've been at a job more than three to five years, it might be time to leave, she says. "The longer you stay at one company, the more hiring managers start to ask, 'Can this candidate adjust to a different culture, a different pace, a different way of doing things?'"
Article continues below advertisement
Last, if you haven't had an opportunity to stretch and grow at work for a while, then it might be best to look for a new and more challenging position. "You're stuck in the kind of job I call a 'velvet coffin' — comfortable but deadly to your brain and spirit, not to mention your career," she added.
How To Change Careers
Career coach Jenny Blake, author of Pivot: The Only Move That Matters Is Your Next One, guides clients through a four-step process for changing professions: plant, scan, pilot, launch. First, determine the areas in which your career is flourishing, including where you feel most connected and accomplished. Next, Blake says, scan for "people, skills and projects that look interesting for this next direction of your career."
Follow up by testing if these new ideas can be viable before making a major decision. Finally, get ready to make a move. "By repeating plant, scan, pilot, you reduce risk, but ultimately when it comes time for a launch, whether it's quitting your job or starting a business, you go all in, even with the remaining uncertainty," Blake explained.
Article continues below advertisement
Go Offline
Searching for jobs has never been so easy, but it's important not to focus all your efforts entirely online. "Hiring managers are bombarded with hundreds of résumés that come in through the internet," noted Angela Copeland, career coach. When hunting for work, apply online, but also think outside the digital box. "For example, do you have contacts at the company that you could network with? Could you reach out to the hiring manager directly?" She points out that offline steps can fast-track hiring: "When you connect to the company offline, you become a real person."
Quit The Right Way
In a strong economy, it's easy just to walk away from a job with no notice, but Vicki Salemi, a career expert at Monster.com, says that how someone quits really does matter: "Employees need to realize their reputation is at stake." The reason? "The world is getting smaller, and we are more connected than even before." When the time comes to separate from a job, she suggests telling the boss in person before anyone else, keeping the interaction as professional as possible.
Also give plenty of notice. While many employers will ask an employee to leave immediately, don't slack off on work if asked to stay. According to Sue Fox, author of Business Etiquette for Dummies, those final days are the last interaction and impression higher-ups and coworkers will have, and you never know where they might end up.