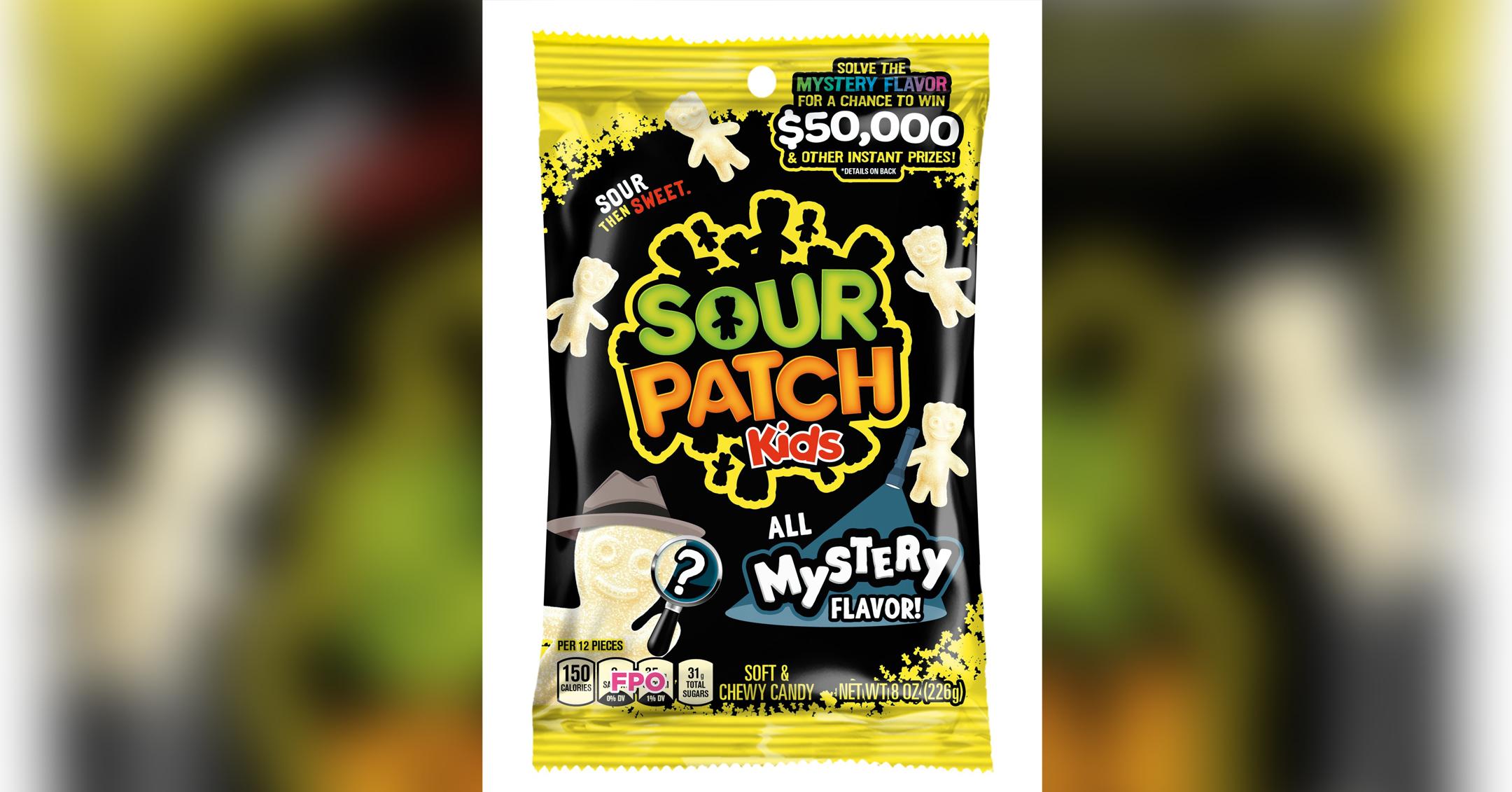 Time For A Taste Test! You Can Win $50,000 If You Correctly Guess The New Sour Patch Kids Mystery Flavor
Want to get paid for eating candy? We thought so!
For the first time ever, Sour Patch Kids has unveiled a mystery flavor, and it's up to you to figure out what it is. If you do, you can win $50,000 or one of 200 other prizes, like a tablet, drone or camera.
Article continues below advertisement
The new flavor can be found when you purchase a regular bag of mixed flavors, but at 7-Eleven, you can score an entire 8-oz. bag of just the Mystery Kids flavor, giving you more opportunities to try and detect what you're tasting.
Article continues below advertisement
"When the Sour Patch Kids team said they were introducing their first-ever mystery flavor, 7-Eleven immediately wanted in on the fun. We've shared several successful exclusives in the past featuring everyone's favorite sour candy, including a zombie pack, a flavor showdown between Redberry and Blue Raspberry, and the No. 1 limited-time Slurpee flavor – Sour Patch Kids Watermelon," said Brooke Hodierne, 7-Eleven vice president of merchandising. "This year, discerning taste buds become detectives ... so to speak, and the flavor fans who solve the mystery could earn a sweet reward."
To help you crack the case, look for clues on the packaging and on the brand's Facebook, Instagram and Twitter pages. At the moment, they've given out six different hints.
The first one reads, "It gives laughs and can be a riot, cause when it flies nobody's silent." Number two says, "Back in the '80s, it came by storm, but not the '80s you think of."
Article continues below advertisement
"A flavor from North and South," reads clue number three. "Melting pot meets drooling mouth."
Number four says, "A dough that twinkles had its origins here. It's not a star and it tastes pretty near."
Article continues below advertisement
"Has an accent but isn't fancy. You can say it either way and we'll be happy," the fifth clue states.
The hints conclude with, "A bond villain, a mysterious smile, a part of this kid is very versatile."