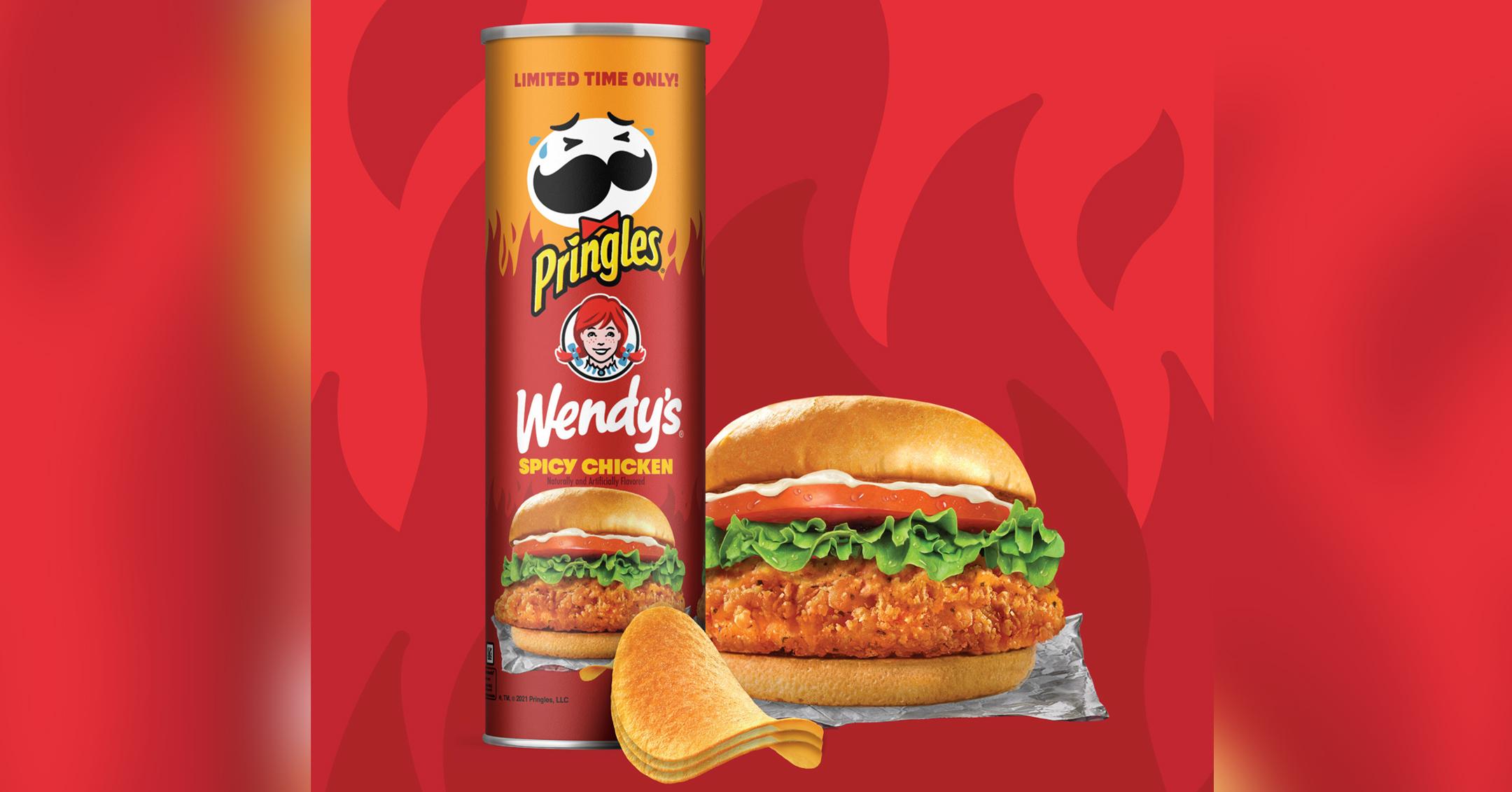 Junk Food Fanatics Will Definitely Want To Get Their Hands On The Newest Pringles Flavor: Wendy's Spicy Chicken Sandwich!
If you've spent the last few years debating which fast food chain has the best chicken sandwich, you'll definitely want to try this mash-up from Wendy's and Pringles.
The brands have joined forces to create a limited-edition stack of chips that tastes like the eatery's beloved spicy chicken sandwich.
Article continues below advertisement
According to the brands, the product combines the classic crunchy chip with the "fiery spice blend" and "savory taste of Wendy's spicy fried chicken sandwich."
"Pringles Wendy's Spicy Chicken crisps perfectly encapsulate everything fans have come to know, love and expect from Wendy's iconic chicken sandwich," shared Carl Loredo, Chief Marketing Officer for The Wendy's Company. "Wendy's fans can now enjoy our insanely flavorful Spicy Chicken Sandwich in their crisps to satisfy taste-buds until their next restaurant visit."
Article continues below advertisement
Even more exciting? Each canister of the chips comes "with a code on the seal that unlocks a free spicy chicken sandwich, available with purchase via mobile order."
Article continues below advertisement
The snack is sure to be a hit with consumers, as Wendy's and Pringles have released a collaboration before — a take on the Baconator burger.
"Our partnership with Wendy's is a match made in flavor-heaven, so we're thrilled to have another collab with an equally talked about, fan-favorite menu item," noted Gareth Maguire, Senior Director of marketing for Pringles. "Following the enthusiasm for Pringles Baconator, we knew we had to challenge ourselves and perfectly capture the flavor of another popular menu item."
Article continues below advertisement
The salty treats will be available nationwide at grocery stores starting next month.
In the meantime, you can enjoy several other new Pringles varieties, like Deep Fried Pickle, which "packs dill-pickle tanginess and savory-fried satisfaction into each crisp for a bold crunch with every taste."
"The Pringles brand prides itself in delivering insanely accurate flavor combinations that are both familiar and delicious," declared Maguire. "With the debut of Pringles Wavy Deep Fried Pickle, fans can experience their favorite, iconic fried appetizer flavor in an entirely new, easy to snack form. Paired with other Pringles staples, these snackable, stackable crunchy crisps are an absolute must-try."
The fun flavor was released in April and can be found only at Dollar General stores.