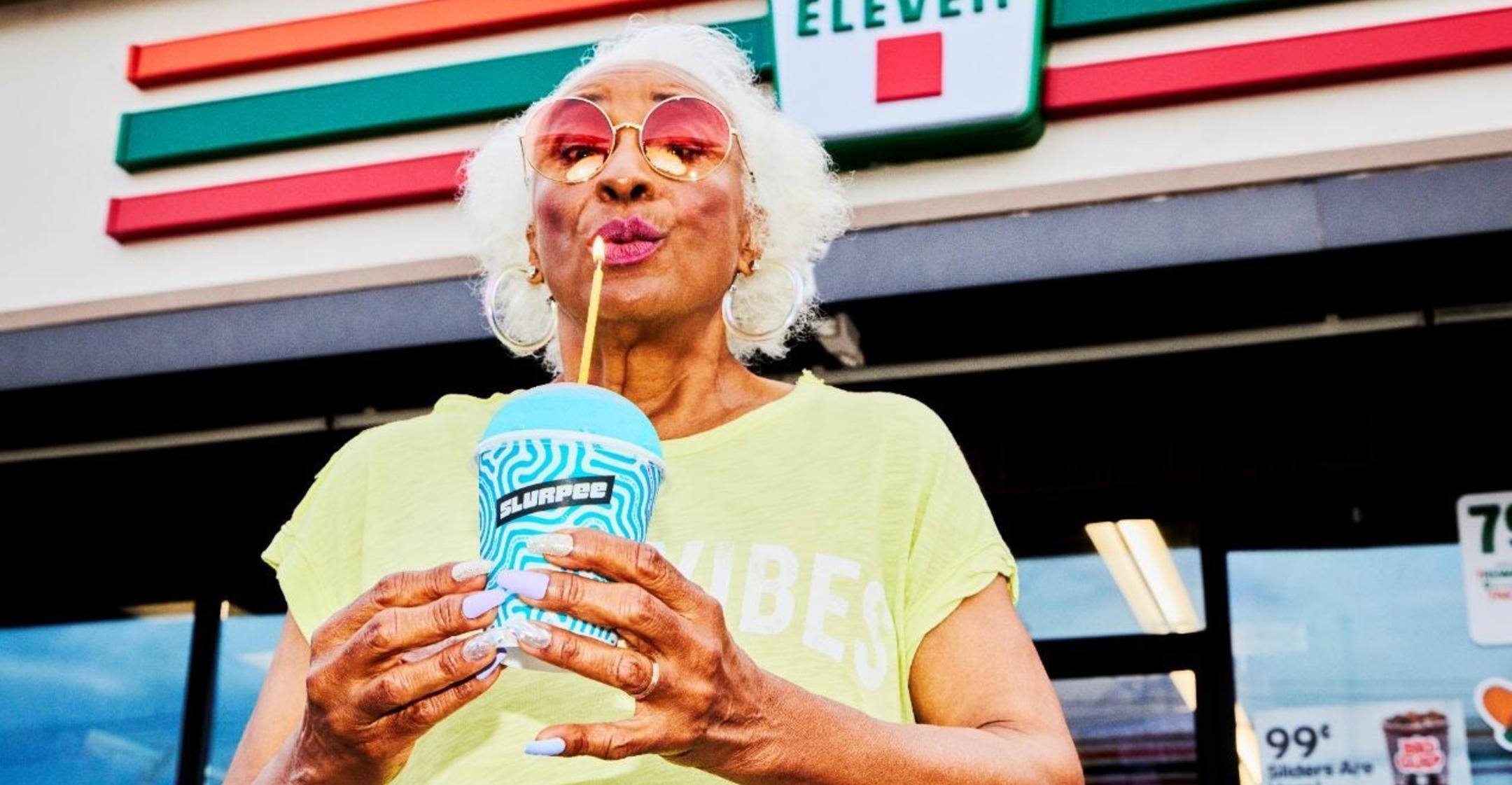 Brainfreeze Ahead! This July, 7-Eleven Is Letting You Pick Any Day Of The Month To Receive Your Free Slurpee
Come July, it will be party time all month long at 7-Eleven.
Since the convenience store canceled their annual free Slurpee day last year due to the coronavirus, they're making up for it by changing the details for this year's fest, which will mark the chain's 94th birthday.
Article continues below advertisement
While customers were once only able to receive the free drink on July 11 (a.k.a. "7-Eleven Day"), the company has announced that you can now pick any day of the month to grab the icy treat!
But don't get too greedy — you'll have to present a coupon when ordering, and once you use it, it will disappear.
To get the free pass, you have to be a member of their 7Rewards loyalty app, and then, on July 1, they'll send out a coupon for one free small slurpee drink.
"7-Eleven's birthday falls in the middle of Brainfreeze SZN," quipped 7-Eleven Senior Vice President and Chief Marketing Officer Marissa Jarratt. "Or as some people call it, summer. Regardless, it's a perfect time for a freezing cold drink and we like to celebrate it with Slurpee drinks, our favorite 7-Eleven memories, experiences and a month-long party."
Article continues below advertisement
The giveaway includes every flavor available at your local store: from classics like Wild Cherry and Coke to newbies such as Pineapple Whip and Blueberry Lemonade Bliss.
Article continues below advertisement
In addition, the brand will once again be providing 1 million free meals to Feeding America.
"While we're celebrating our birthday month, we are also mindful that the COVID-19 pandemic has had a lasting impact on many families," Jarratt noted. "We know how important it is to come together and help the communities we serve in times of trouble. Our commitment to provide one million meals this year and in 2020, along with our Round Up for Rewards program this winter, bookends an impactful year."
But that's not all: 7-Eleven will also be offering 50 cent donuts and free delivery on July 11.
And for all of July, the store's roller grill items — including Big Bite hot dogs, tasty taquitos, Cheeseburger Bite rollers, Buffalo chicken rollers and egg rolls — will cost just $1 each!
You can download the brand's app via Apple's App Store or Google Play.